Windsor Arena – "Farewell, Old Friend"
Thursday March 22nd, 2012, 10:15am
Hello time traveller!!
This article is 4020 days old.
The information listed below is likely outdated and has been preserved for archival purposes.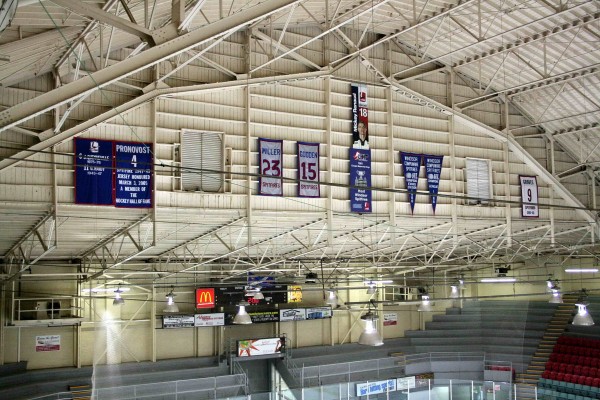 Guest Article by: Tim Cornett
It was October 8, 1974, and the 15 year old boy stood in the hallway of Windsor Arena, near the dressing rooms. He was clutching an old hockey stick, itds blade worn down from countless hours of road hockey. The occasion was a WHA exhibition game between the Michigan Stags and Houston Aeros, and the 15 year old boy was me. As I waited outside the dressing room for the players to come out I was approached by a man who pointed to an older fella dressed in faded bib overalls, standing alone. "Go ask that guy to sign your stick", the man said. I didn't recognize the older man, and he sure didn't look like a hockey player, but I asked him to sign my stick anyway. I'm glad I did, because it was the Montreal Canadiens Hall of Famer, Doug Harvey, one of the greatest defensemen to ever play in the NHL.
I recalled that moment last Sunday, as I stood at the top of the greys staring at the freshly resurfaced white sheet of ice. Like a lot of Windsorites, I had gone there to pay my repsects to the old place, "The Barn" as it was known. With plans to turn the aging arena into a market, this would be the last day for the ice, and I had to see it one more time.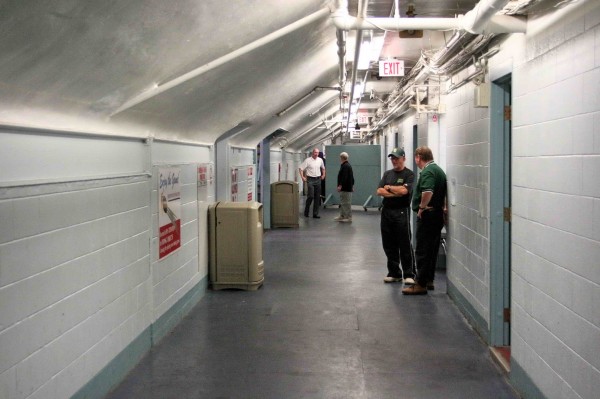 Over the years, my Dad had taken me to The Barn to watch NHL and WHA exhibition games, and numerous Windsor Spitfires games, as well as the circus (always hot and smelly), and an Irish Rovers concert with my Grandma. On Sunday, as I stood in the hallway in front of the concessions stands I could almost smell the popcorn and French fries.
I stopped in the players bench area, and thought about who had sat there. Many names came to mind. Howe, Richard, Pronovost, Sawchuk, Gretzky, Yzerman, Quenneville, Miller, Godden, Bowler, and more recently, Spezza, Wellwood, Renaud, Hall and Ellis.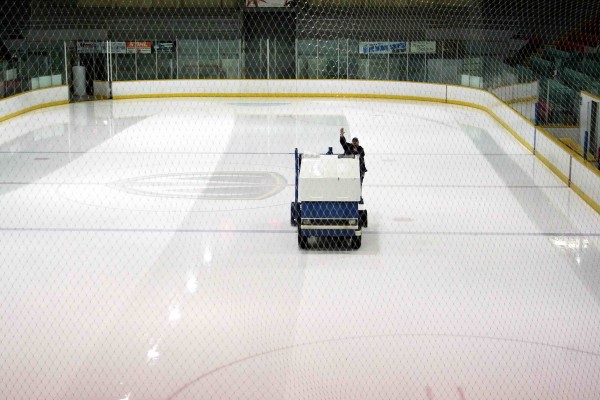 My friends and I played there on Friday nights at midnight, before heading over to Mother's Pizza on Ouellette. Whoever said there's no such thing as weak ankles never saw me skate. Saturday nights in the summer found us there to watch the Windsor Warlocks, and after those games we always went to Malic's Deli. I remembered being there to watch the TV simulcast of Evel Knievel's attempt to jump the Snake River Canyon, and feeling so disappointed when he didn't make it.
I walked around the entire arena Sunday, and photographed it from every angle. On my way out I had to stop one more time at the spot where thirty eight years ago I had a brief moment with an NHL legend. I could almost see him still standing there signing my stick.
Sunday afternoon the memories all came flooding back. Many memories. Good memories. Happy memories. Farewell, old friend, and thank-you.
Content Continues Below Local Sponsor Message
Content Continues Below Local Sponsor Message
Content Continues Below Local Sponsor Message