Life of a Salesperson: Windsor's Real Estate Market
Saturday June 19th, 2010, 2:19pm
Hello time traveller!!
This article is 4912 days old.
The information listed below is likely outdated and has been preserved for archival purposes.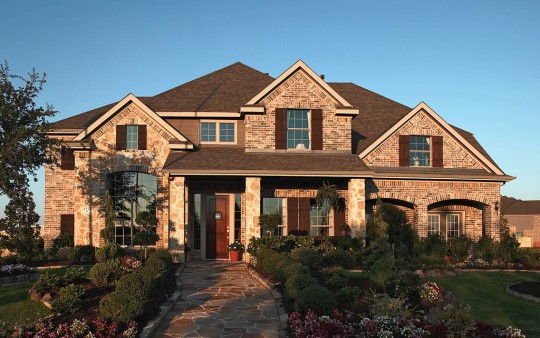 Christopher Banovic is a guest contributor to windsoriteDOTca.
I'm still trying to figure out why a career in real estate can be so difficult to grasp. To the public it can be huge task just to get some cold hard facts on the profession. Now that I work in real estate I take a look back and see how wrong I was about being a REALTOR®. What I understood was only a small piece of the puzzle, and that marketing pieces about the profession were extremely sneaky. Many people I come into contact with on a daily basis today are simply lost about a profession that really is pretty straightforward.
You can't really blame those on the outside looking in. There are plenty of misconceptions about careers in real estate, many that give the industry a negative image (The show Million Dollar Listing is quite a stretch on the life of a salesperson). It seems like no one really wants to clear anything up, and that's a bad thing. Many people I've met enjoy criticizing REALTORS® and many aren't fully aware of what the profession entails. I'm not writing to defend real estate, but merely here to shed some extra light on a real estate salesperson, the local market, and fairly significant happenings as they occur.
Essentially the day you're approved and join your local real estate board you begin to look at everyone as a potential client. There's no denying it. I do it. REALTORS® don't have a salary. We earn absolutely nothing until a satisfactory offer is accepted and the deal closes. Salespeople can go months before seeing a dime or a mere two weeks. Real estate is no different than other careers that have a commission component to it. However, we live and die by it.
It's that old saying that can be so important: "In order to make money you need to spend money." With hundreds of REALTORS® working in the Windsor-Essex Country region alone, you've got a plethora of people to choose from. If you don't advertise and get your name out there how are people supposed to know you work in real estate? Word of mouth and referrals do work, but at some point you need to expand your portfolio and reach new people. Everyone in the industry fights for clients offering clients (or potential ones) added incentives or freebies to win people over. We keep emptying out our wallets with the hope of securing a client.
The point I'm trying to get across in the last two paragraphs is that joining real estate doesn't immediately make you rich and it certainly doesn't guarantee that you'll be successful. Many people burn out because of the stress and sheer amount of work being a REALTOR® is. You constantly have to be at it 24/7. Postponing calls or emails puts you at a risk of bad press, a lost client, and commission lost. Just a few weeks back MSN dubbed real estate as Canada's most stressful job (http://money.ca.msn.com/savings-debt/gallery/gallery.aspx?cp-documentid=24387229&page=8). The article couldn't be any more true.
Freedom is one aspect of the job that attracts many to the industry. Many people envy the REALTOR® that said they were on vacation for 4 months. What they don't know is that for 8 months that person gave blood, sweat, and tears working endless to bring the results to earn that vacation. Working hard brings results. Very few agents work their tail off for 10 hours a day for the entire week and have nothing to show for it. Just when you think you can settled down for a day you can't. Why? You've got continuing education credits you've got to earn because nothing stays the same. There's always something new to learn.
Real estate isn't just about how many homes you've currently got up for sale. It's a little bit more than that. Whether you're helping a client buy a home, sell, or lease, it can result in commission. Don't forget about people renting apartments, referrals, for sale by owners, and commercial real estate either. There's plenty of opportunity in real estate, it just takes a lot of hard work and effort to get results.
Today in Windsor you likely can't go 2 blocks without seeing a "for sale" sign on a property in the city. No, that doesn't mean the city is in ruins. It's actually like that all over. With the economy moving forward, home values are slowly increasing and this has resulted in many deciding to put their home up for sale. Thinking Windsor is a horrible place to live in? Think again. The city is home to some of the most affordable houses in the country.
To avoid sounding like a broken record, I'll bring this introductory article on Windsor real estate to a close. Hopefully after reading this you've become just a little more clear about the life of a REALTOR® locally. There's plenty that I can cover, but I'll leave that for another installment. In case you didn't know, at the end of May REALTORS® belonging to the Windsor-Essex County Real Estate Board have brought in over 4400 new listings in 2010. It wasn't done by luck.
Content Continues Below Local Sponsor Message
Content Continues Below Local Sponsor Message
Content Continues Below Local Sponsor Message