Hello time traveller!

This article is 2647 days old.

The information listed below is likely outdated and has been preserved for archival purposes.
We have all been given the magical gift of being born on this revolving planet that, with its streams, oxygen, and plants, possesses (at least for now) the essential conditions for life. This Saturday, March 26, from 8:30-9:30pm, the growing awareness of our impact on the Earth and our search  for alternative lifestyles will be symbolized by the darkening of 133 countries and territories for the fifth annual Earth Hour.
History:
The Earth Hour movement, which promotes global sustainability by turning off lights for one hour, began in Sydney, Australia on March 31st 2007. 2.2 million individuals and more than 2,000 businesses responded to issues of climate change by turning off their lights for one hour. The immense response to the inspiring movement was reflected in the huge jump in participation in the event within only one year. 50 million people across 30 countries and territories joined the event the following year in 2008. Every year since the numbers of those registered to participate have continued to rise and this year will again break the record, coming in at 133 countries and territories registered to take part.
Windsor's Part:
Eddie Francis has officially recognized Earth Hour, and as a result all city of Windsor facilities will turn off non-essential lights, including the historic MacKenzie Hall which already sets a strong example for conserving energy, having been awarded best in class for energy efficiency from the Municipal Energy Performance Benchmarking project. Francis also urges all individual Windsorites to turn off their lights and join the movement.
Many large corporate businesses will also join in including Caesars Windsor, Canadian Tire, Windsor Crossing and the Hilton, among others.
An Earth Hour promotion with Enwin, the City of Windsor and representatives from the Windsor Essex County Environment Committee (WECEC) began today at Devonshire Mall and will continue until Friday. After individuals fill out a survey about Enwin's performance, they will receive energy efficiency kits, including energy efficient light-bulbs and night-lights, temperature gauges, and insulation for outlets. While parents fill out the survey, kids can get involved by drawing pictures of what they would like to/plan to do to celebrate Earth Hour on a large floor mural. There is also plenty of information on environmentally friendly changes you can implement into your everyday life, the state of the environment in Windsor right now, and of course there is the opportunity to speak to members of WECEC directly.
Additional Events:
Candlelit Maple Syrup Program: The John R. Park Homestead, an 1840s house and farm museum, will be filled with flickering candlelight while visitors celebrate Earth Hour by experiencing "sugaring off", which is "the pioneer way of tapping maple trees, collecting the sap, boiling it over an open fire and making it into sticky taffy on snow, and sweet sugar," explains curator Janet Cobban. The Homestead is also a great place to do some star-gazing, which will be on the agenda if the night sky is clear. The event will run from 7:30pm-9pm. Registration for this popular event is closed, but contact the JR Park Homestead directly via email ([email protected]) or better yet, give them a call at 519-738-2029 to see if there are any available spots left. Admission is $12. The Homestead is located at 915 County Road 50 East at the corner of Iler Road in Harrow.
Candlelight Yoga Class: Blossoming Lotus Yoga will celebrate Earth Hour this year with an atmospheric yoga class conducted in the orange glow of many tiny flames. The class is by donation ($10 recommended) with all proceeds going to support local environmental causes. Blossoming Lotus Yoga is located at 1775 Sprucewood Ave. in LaSalle.
Other Suggestions:
There are many ways to join in this worthy movement. Here are a few that come to mind:
– Head down to the river front for a stroll with friends or family and watch the change to the Detroit Skyline at 8:30 as businesses power down.
– Have a candlelit Earth Hour party or gathering at your home.
– Head out to a natural area or park to connect with the thing we all have in common, our Earth, and gaze out into the vast universe at the twinkling stars and constellations.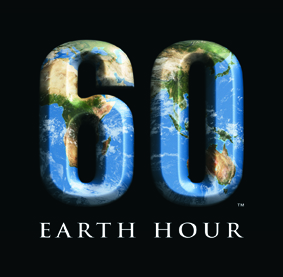 Happy Earth Hour!