Take A Unique And Nostalgic Shopping Trip At Interrobang Vintage's New Location Downtown
Sunday January 12th, 2020, 2:52pm
Hello time traveller!!
This profile is 1120 days old.
The information listed below is likely outdated and has been preserved for archival purposes.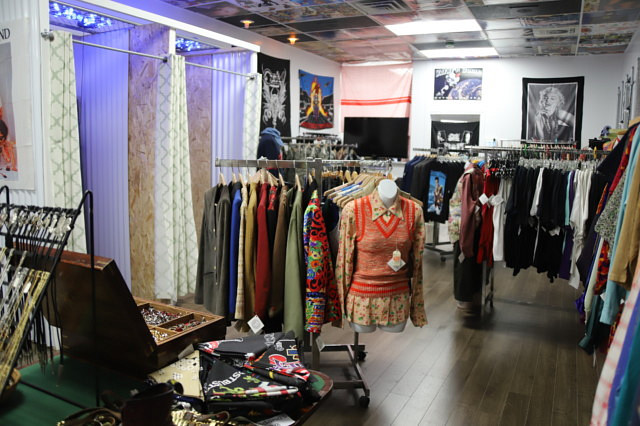 Interrobang Vintage has relocated downtown, with the same nostalgic and stylish appeal coming along to the new store.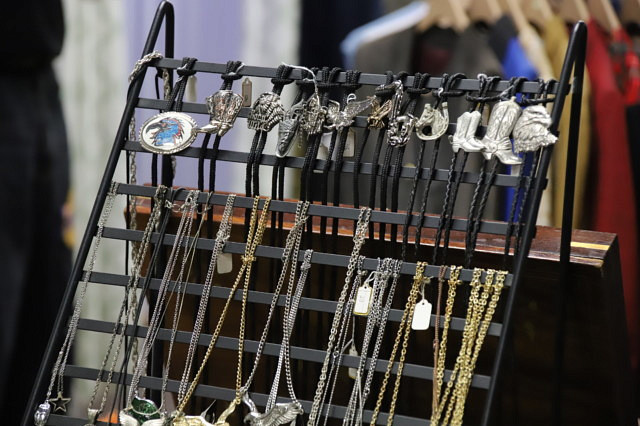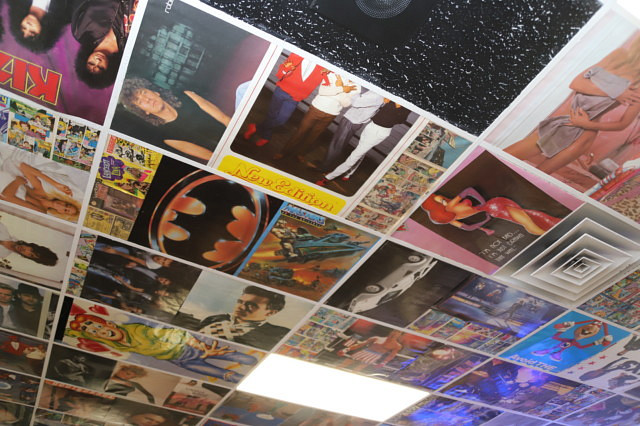 The cool and one-of-a-kind shopping experience brings authentic, good-quality vintage goods from the '70s to the early 2000s both in their Windsor store and online.
The store's co-owners, both partners in life as well as in business, Cole Fortier and Ryan Champagne, have a passion for fashion and enjoy bringing the unique store to the area.
The couple had come across an individual in 2017 who had been accumulating collectibles for their lifetime, but had come to a time in their life when they were ready to get it off their hands and sell it. The collection–which had roughly half a million items–had been collected through the individual buying out stores and collecting cool items. It had piqued the interest of the pair, who found an investor to be able to bring the matchless collection local.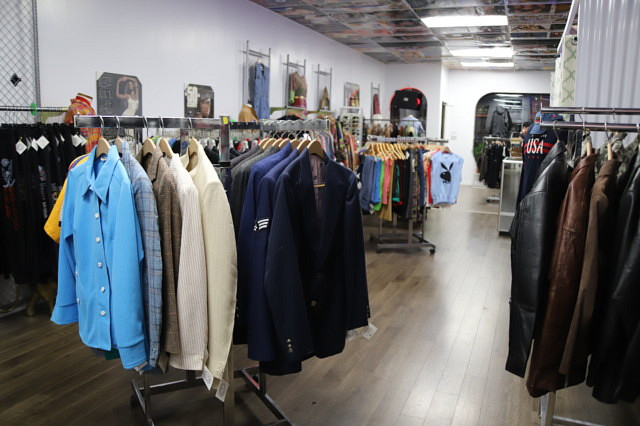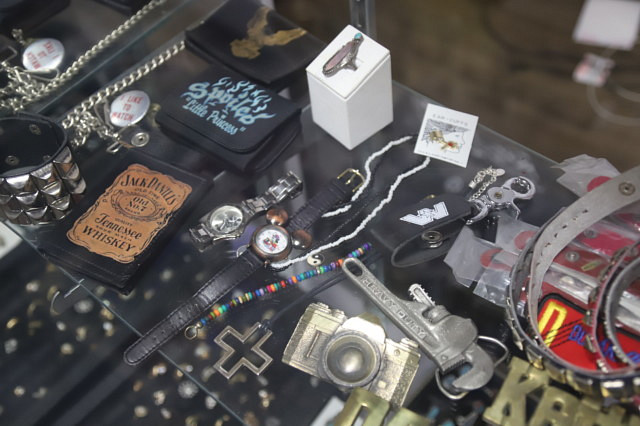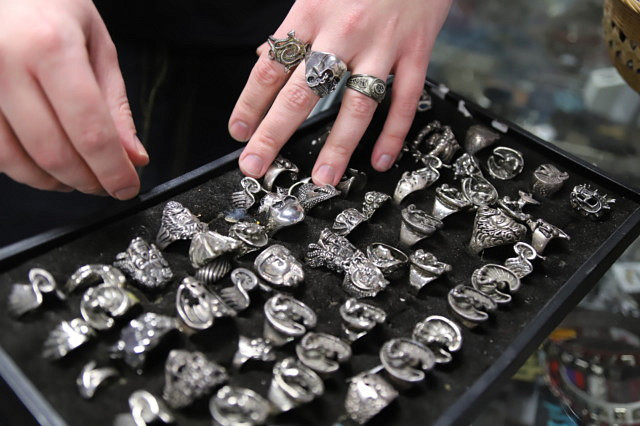 "We bought every single thing he had," Cole explains. "And we add to our stock every now and then by shopping estate sales and thrifting trips, too."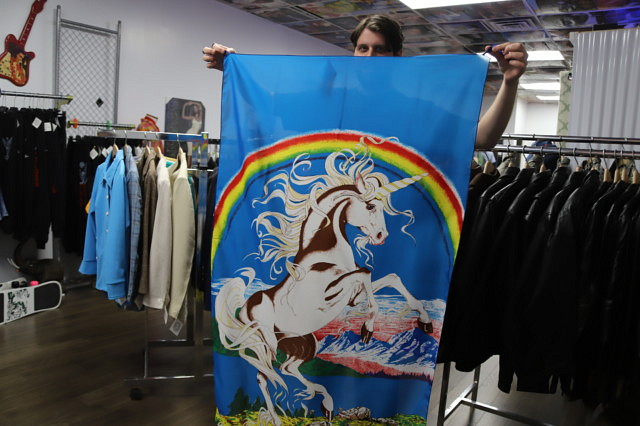 The business had stood in Walkerville for two years before relocating downtown. "We applied for a Downtown BIA rent grant and obtained it, so we relocated to our current location [in the core] which has been great," Cole clarifies. The store has been opened happily downtown as of November 2019.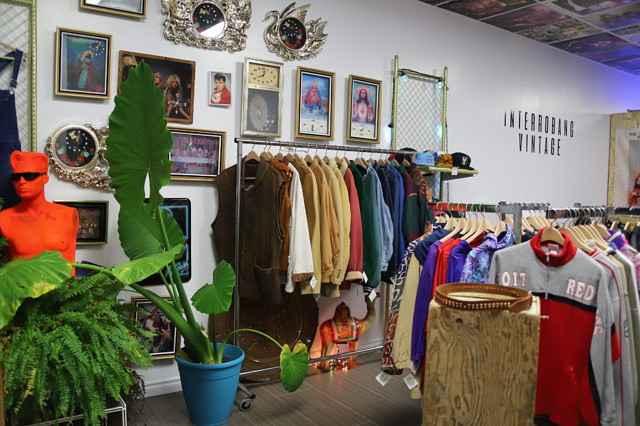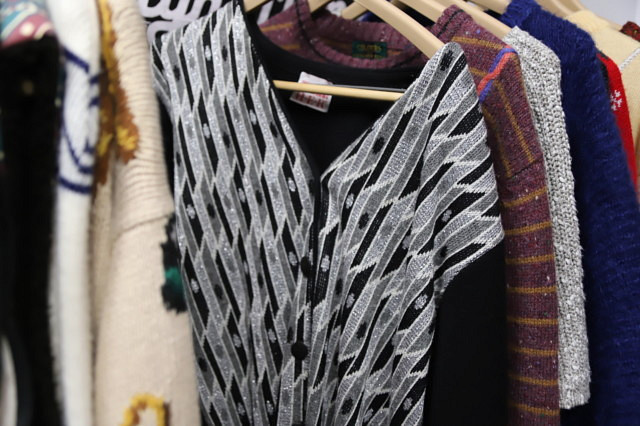 The brick-and-mortar store is essentially a showcase for local shoppers, highlighting some of the best and most unique items in stock. A bulk of the business has taken off online on Etsy. "Our Etsy shop is in the top 2% globally in sales–which we sell all across the world to a variety of customers," Cole explains.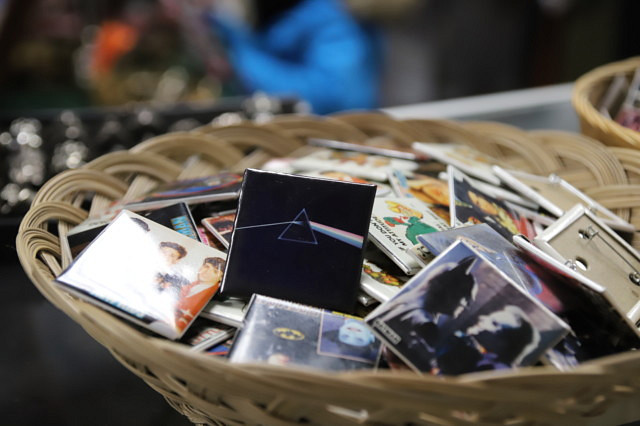 The shop has gained attention from not only your every day customer, but from stage, film, and television productions.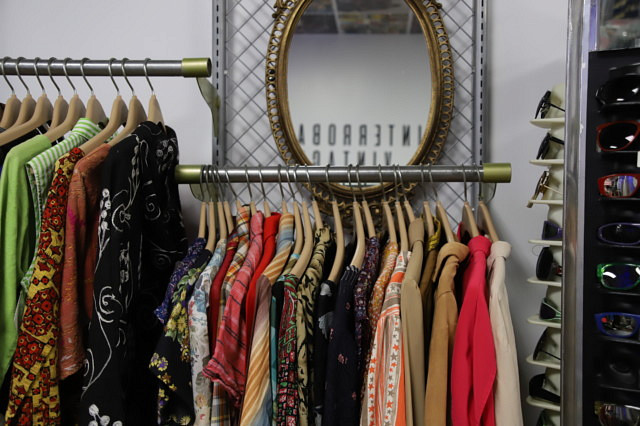 "We have had different large-scale productions purchase from our Etsy store," Cole explains, "including the Netflix series The Ballad of Buster Scruggs, the FX TV series Pose, and The Harry Potter Musical on Broadway.
Most recently, we sold about 20 items to the production team in Atlanta for the Netflix Show Stranger Things," Cole shares excitedly. "It's not always a guarantee that our items will make the cut to what is shown in the series–but we are hopeful to see some of our goods on the screen in the next season."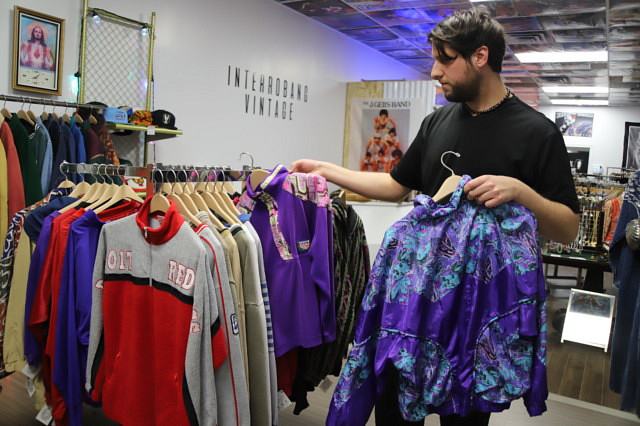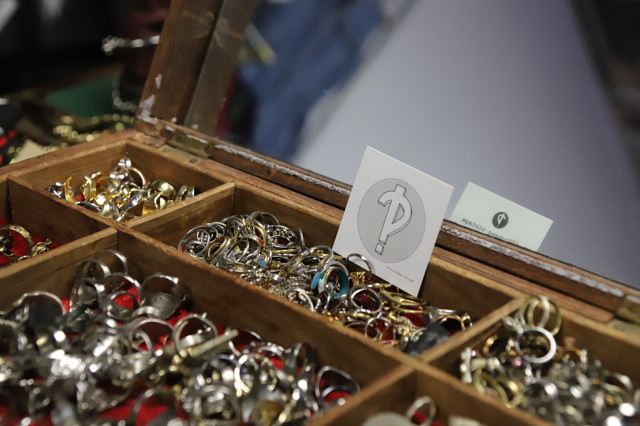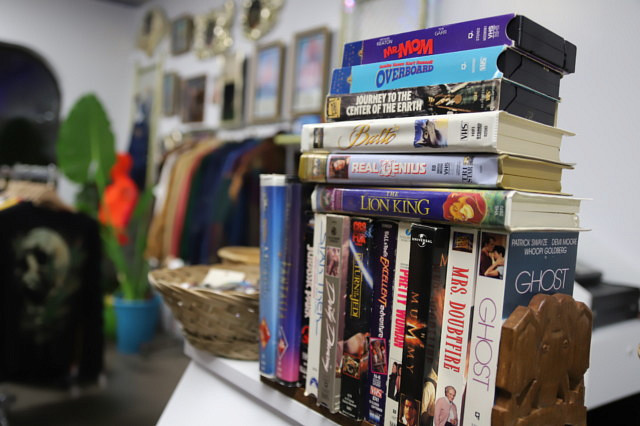 Cole and Ryan, both Windsorites, lived for a short time in Montreal and enjoy bringing back a vibe of another city in to Windsor. The pair returned to Windsor with the sole reason being the vintage business as they had been going back and forth between the cities previously to do so.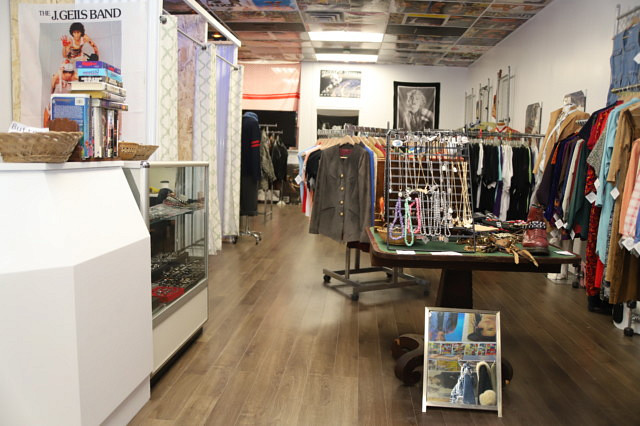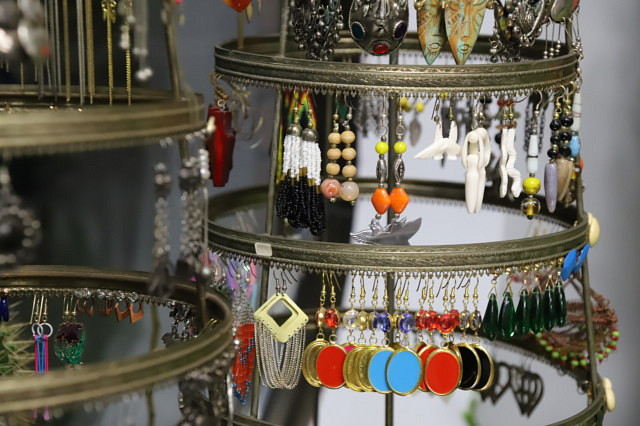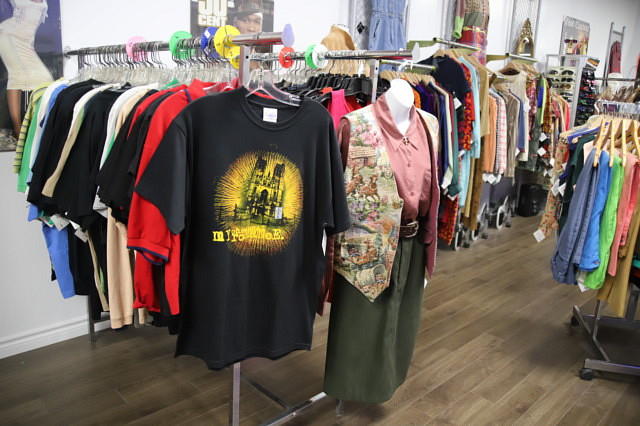 Cole holds and Arts degree from the University of Windsor and had done production photography in Montreal and continues to do it now that he is back in Windsor. He also designed a piece of stationary in 2016 for Urban Outfitters which sold out 2,200 units, Cole highlights, explaining that he has always been in the arts in some sort of way. "In my arts degree, often did things that overlapped with fashion," he explains. "I look at vintage and fashion as a form of visual culture."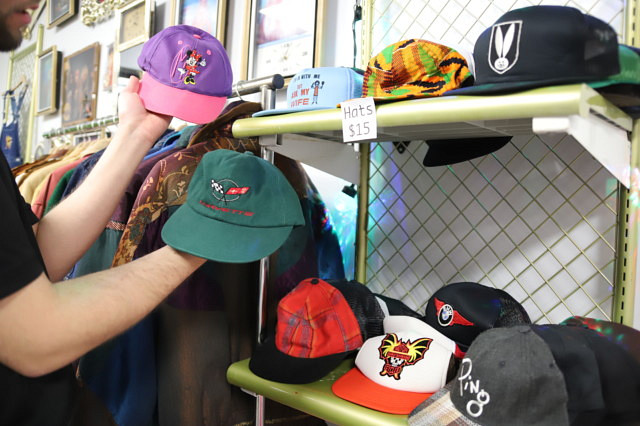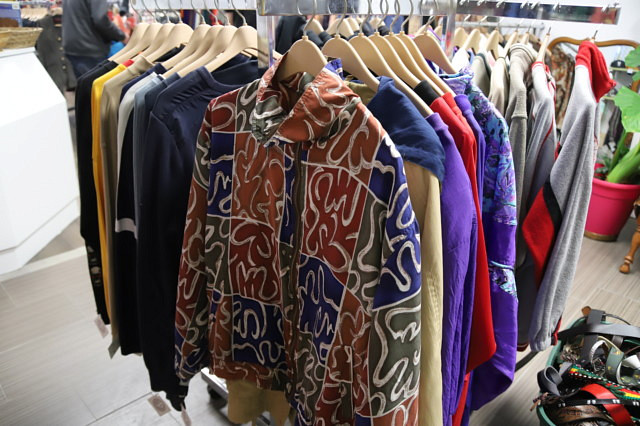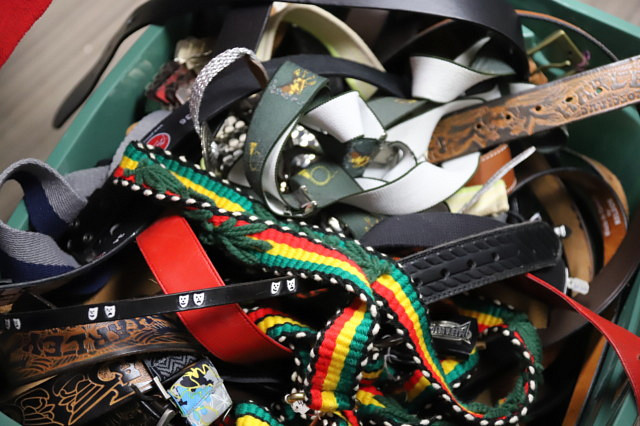 Ryan, who does more of the background work of the business with the Etsy page, is a chef by trade with a culinary diploma from St. Clair College; he had worked at some top restaurants in Montreal during their time there.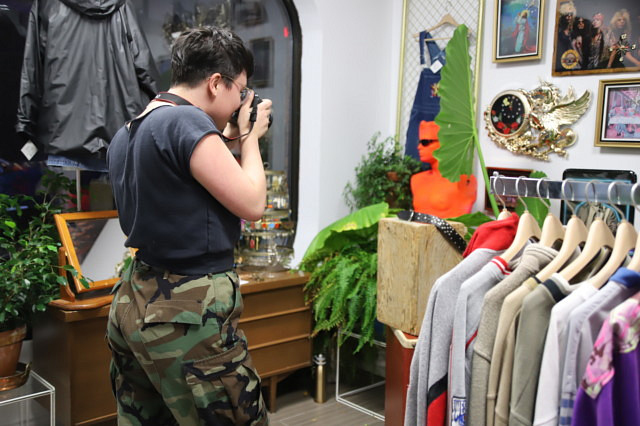 The store has "a decade worth of merchandise to get through" Cole explains. "About 75% of the store is from that initial bulk purchase we made.
I follow fashion blogs to see what's trending and try to keep on trend, replicating current 'in' looks with vintage style."
The store stocks a variety of goods both in-store and online such as men's and women's clothing, various accessories, posters, hats, bags, housewares (more so online online) and much more from different eras.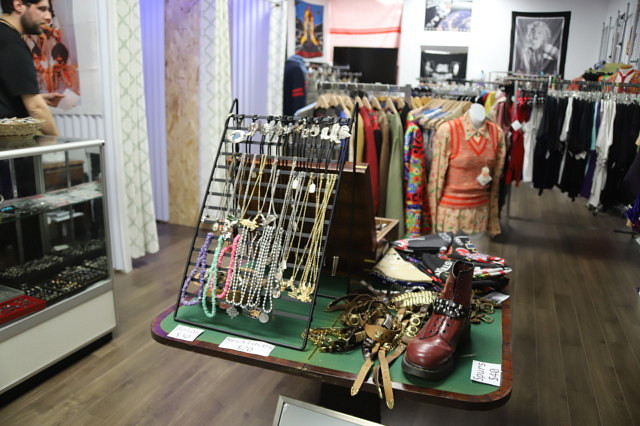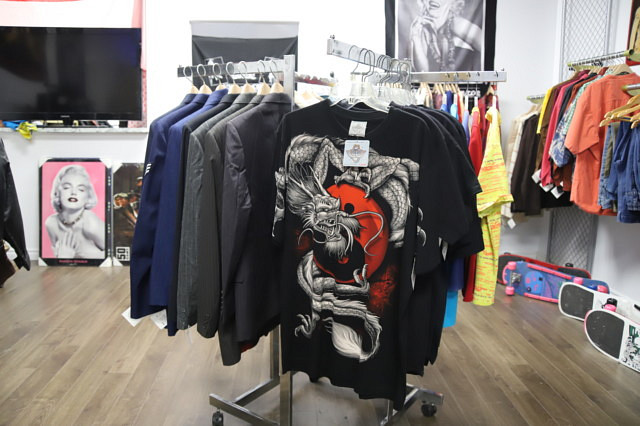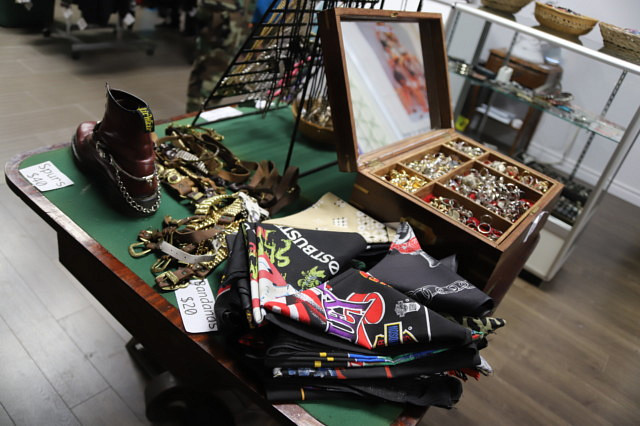 "A lot of the stock we have is brand new and in never been used condition–it was 'dead stock' vintage. Basically we have a lot of old new stock."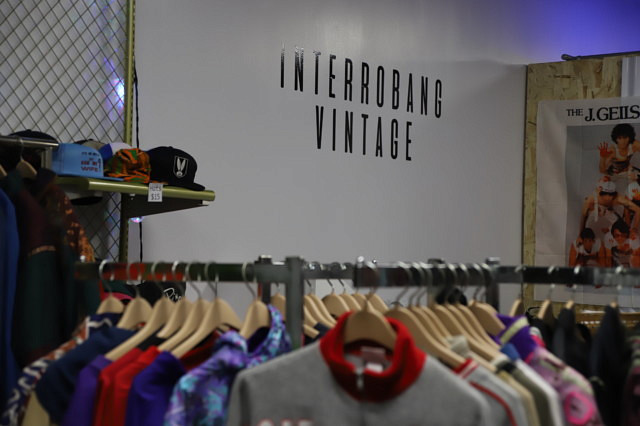 The store will not only offer cool and hip goods to wear, but Cole explains that they are happy to help style individuals who come to shop as well. "A lot of the time people come back to the store and we already have items pulled for them. People enjoy coming here to almost play dress up, but while enhancing their own style."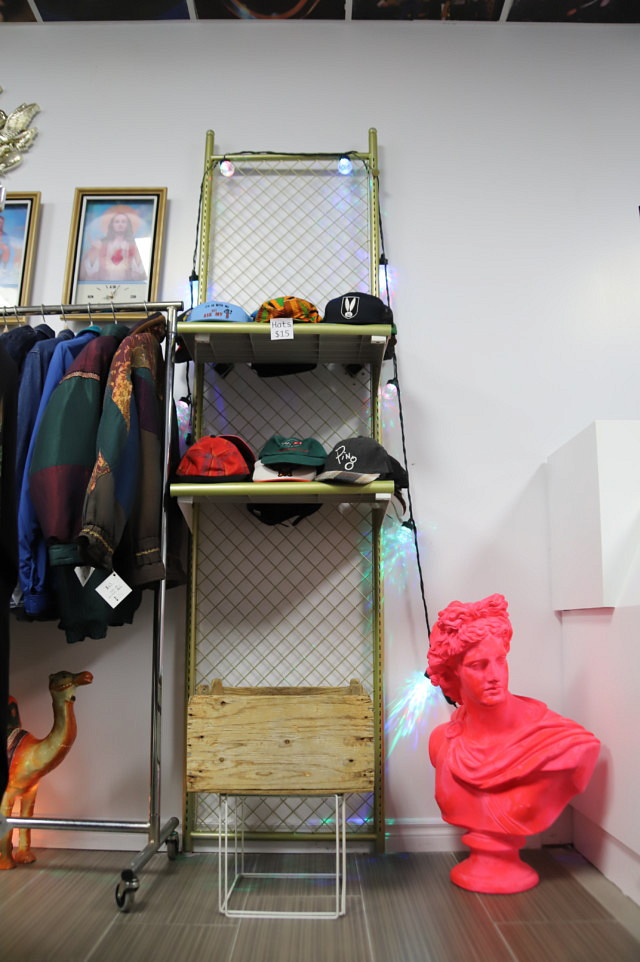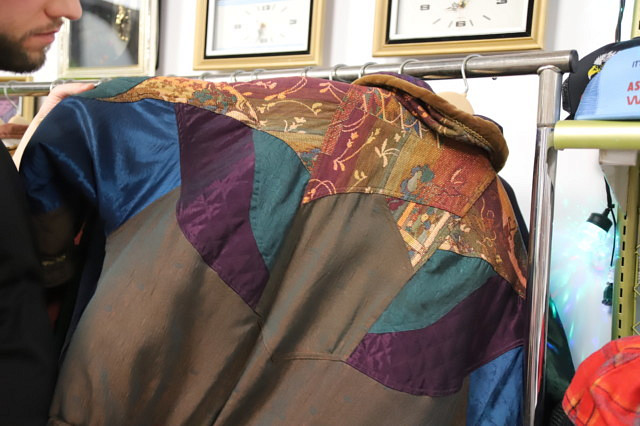 The logo is a literary symbol, which Cole explains represents "that moment when you can't distinguish between wonder and excitement…like: 'WTF!?' "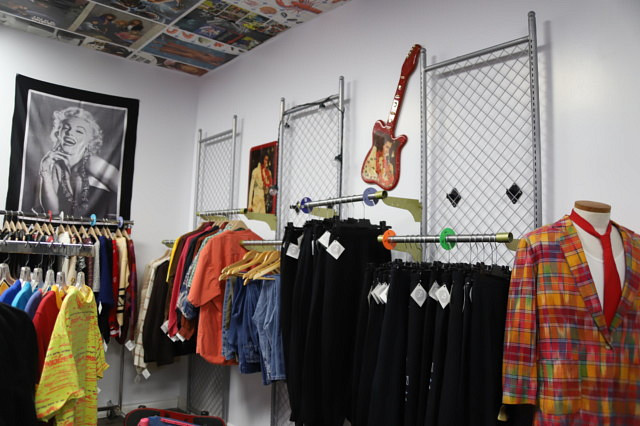 Cole is enjoying Interrobang Vintage's new home so far, and looks forward to the Farmer's Market season coming up. "We are hoping to have a vintage tent sale every Saturday; our store is directly in the middle of where the Farmer's Market takes place."
Take a blast from the past shopping trip yourself at Interrobang Vintage, now located at 530 Pelissier Street. Visit their Etsy page here for more stock, their Facebook page for updates here, and Instagram page here.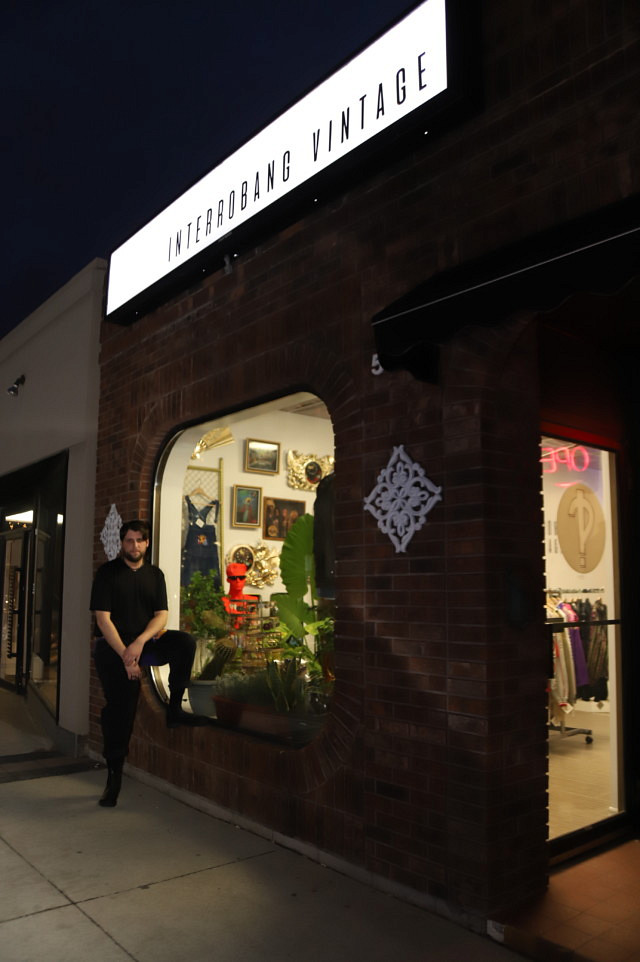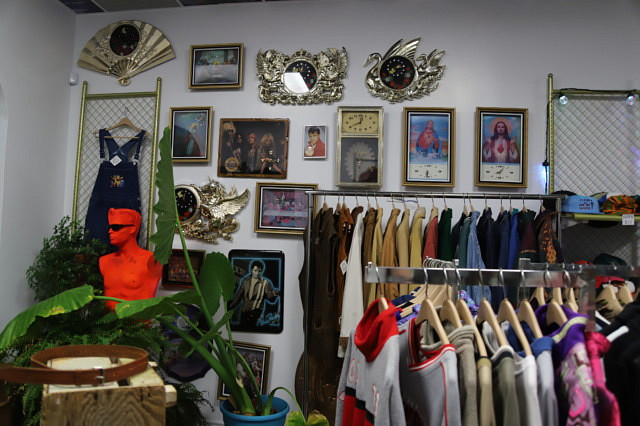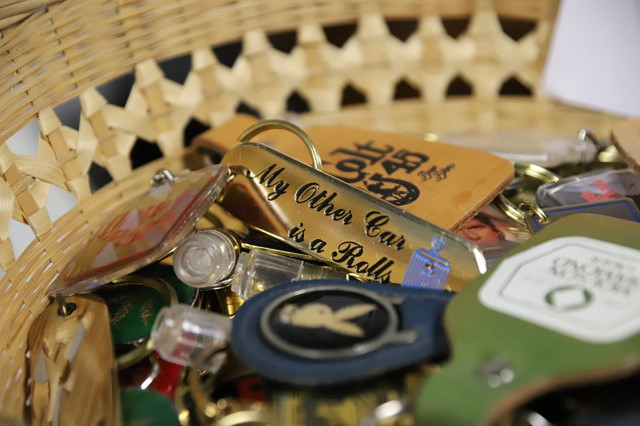 Content Continues Below Local Sponsor Message
Content Continues Below Local Sponsor Message
Content Continues Below Local Sponsor Message