Wow! These Unique Local Holiday Gifts & Experiences Are Sure To Impress
Wednesday November 8th, 2023, 7:27pm
Unique Gifts & Exciting Experiences To Gift This Holiday Season
Original blog by Tourism Windsor Essex
Every year the holiday season seems to sneak up on us and finding the perfect gift can sometimes be a struggle. The 5th Annual Holiday Gift Guide is here to help! We've put together a list of some of the most unique gifts and experiences in Windsor Essex that will wow even the most impossible to please person on your list. Whether you're looking to gift a day of adventure or maybe something a little more low-key, keeping reading for a few ideas:
MICHAEL DIFAZIO RECLAIM ARTISTRY
For a uniquely Windsor experience, gift a charcuterie board making class at Michael Difazio Reclaim Artistry. Your loved one will be a maker and build their own unique piece using materials under the expert guidance of one of Ford City's true originals, Michael Difazio. During the class you'll hear Michael's take on his business journey and the evolution of one of Windsor's most up-and-coming neighbourhoods. It's a perfect experience for friends, singles or couples not afraid of a little sawdust or becoming a Ford City original!
This year he has TWO options – one pre-holidays on December 9th, and another after the holidays on January 12th, 2024 to give as the perfect gift for someone that is extra-crafty.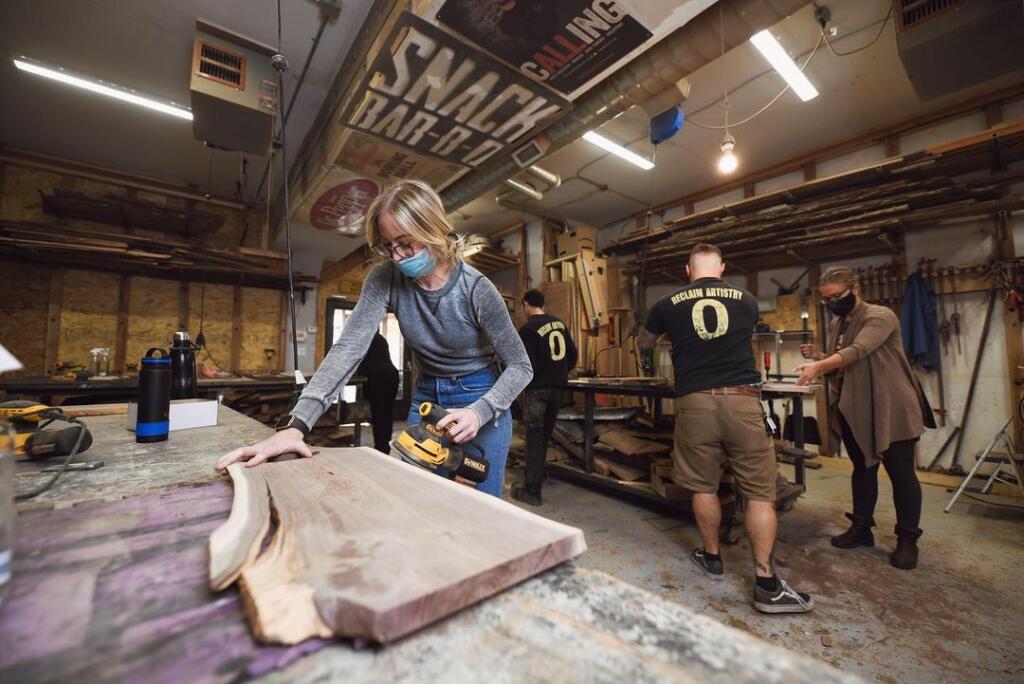 Enjoy a fun time on the pottery wheel at SKETCH Clay + Pottery.  Whether you're a first timer or a regular, this is the perfect date night, night out with an old or new friend or just something different to enjoy on your own. The instructor will entertain you while teaching you the basics of the wheel. It's all about having fun and making memories – absolutely no experience needed.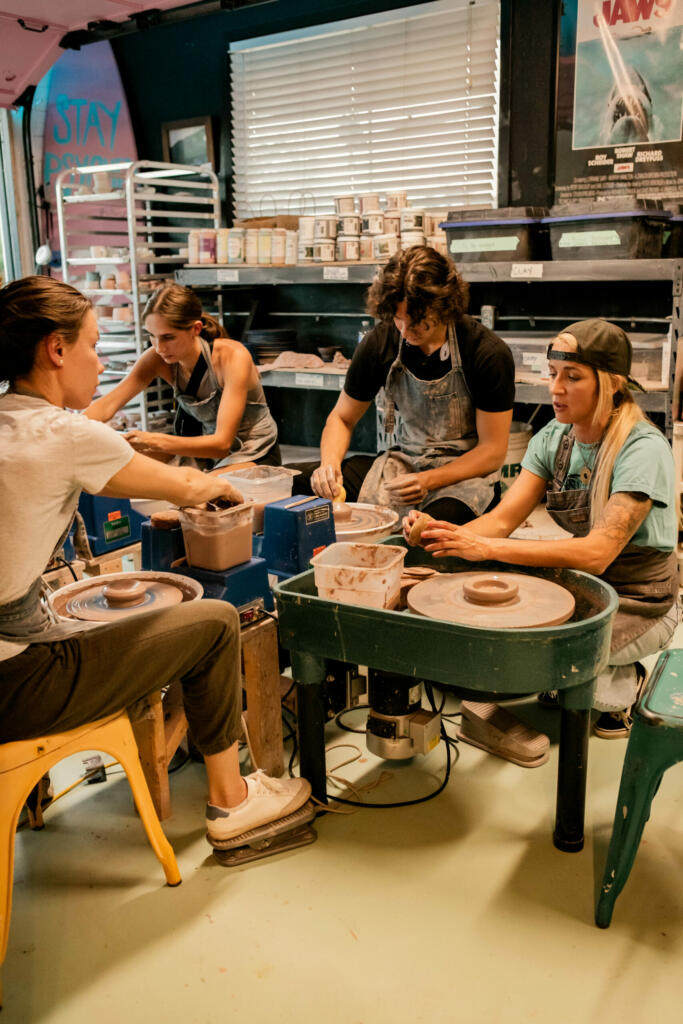 For the outdoor lover in your life the Pelee Wings Nature Store has everything you need to enjoy the great outdoors, all at discount prices. Pick up a pair of the Bantam 6.5×32 Binoculars by Vortex Optics and they'll be planning their next adventure in no time. In addition to a large selection of binoculars and spotting scopes plus kayaks, paddleboards and paddling gear you can find clothing, books, educational toys and more all with expert advice to go along with it!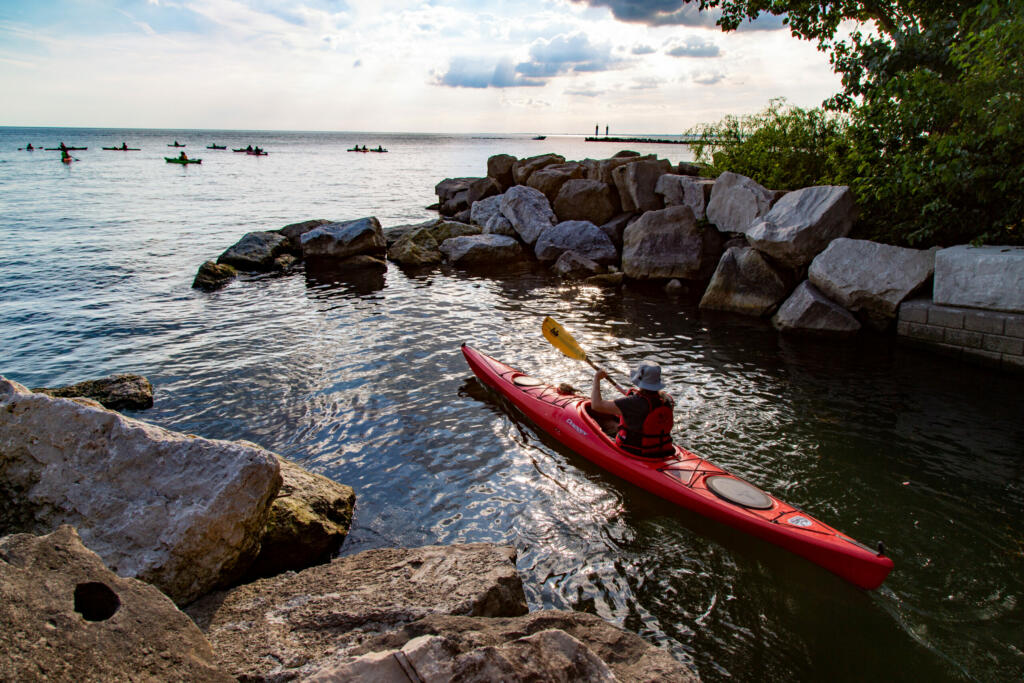 For a truly unique experience gift the Aloraflora Jewelry Permanent Jewelry Experience. And, if you're so inclined you can include yourself in the gift-giving. Permanent jewelry is clasp-less, timeless and a fun experience to do with friends or family! Grab your best friend and take your friendship bracelet to the next level. Browse the available chains, choose your favourite, then get it cut to your preferred size. It is permanently welded to your wrist using a small burst of energy from an arc welder!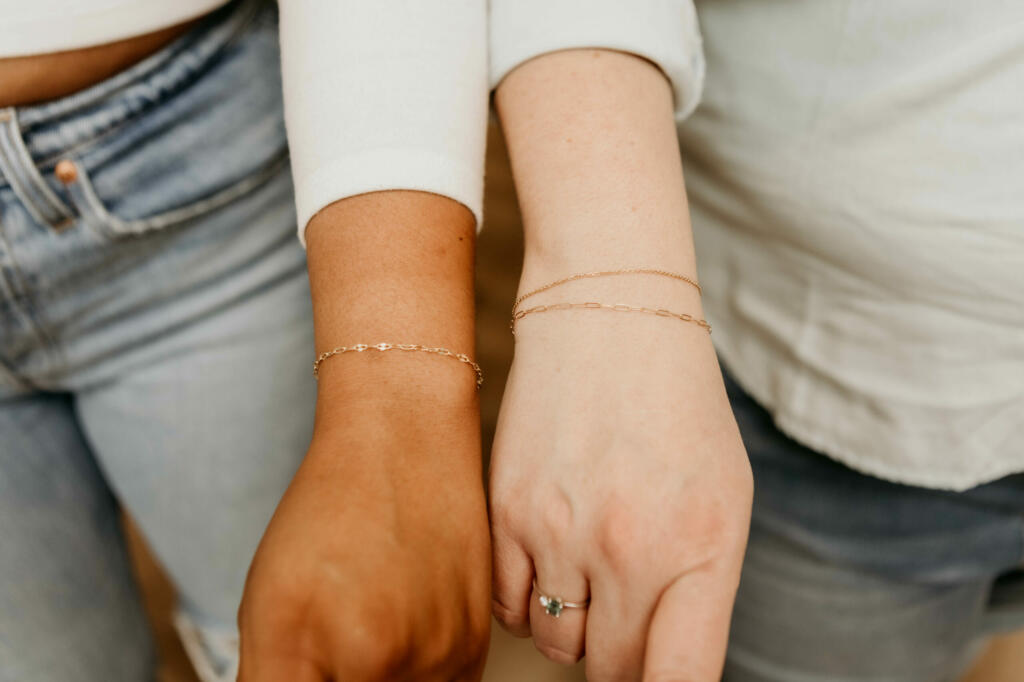 Brighten the day of your loved one with a gorgeous ranunculus subscription from Colour Pop Florals. The lucky gift-receiver will enjoy three orders of fresh cut, ruffley ranunculus straight from the farm, delivered right to your door.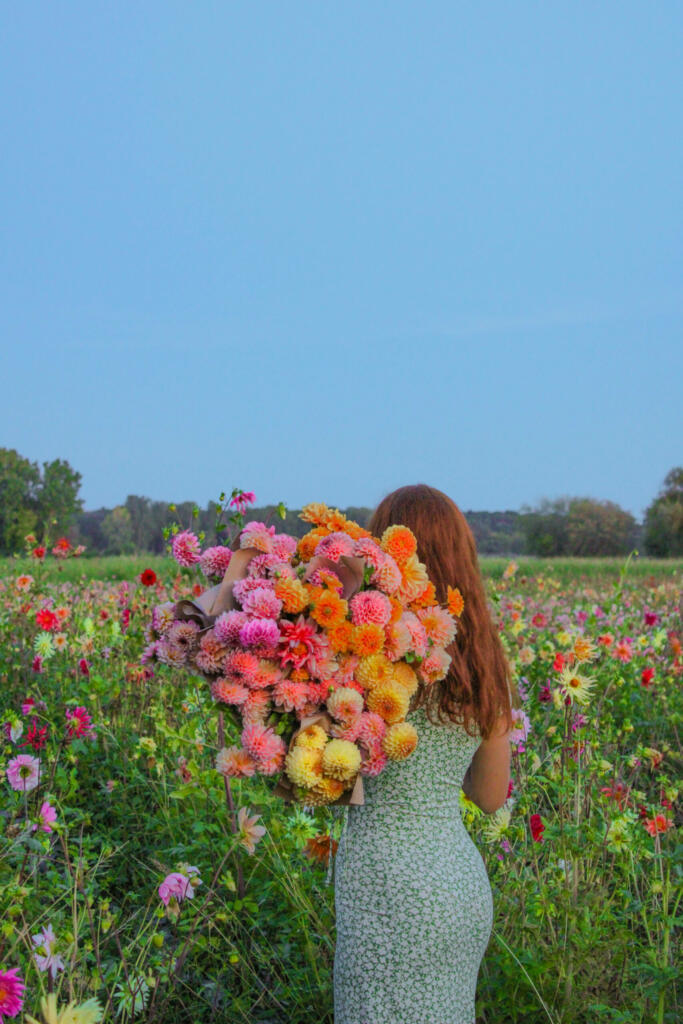 Give the gift of calm with a Calm Lake, Coffee & Croissant Private Boat Cruise from RAW Watersports. The lake is the most calm in the morning and the serene Lake St. Clair and Detroit River Boat Cruise offers excellent views of beautiful waterfront homes, lake vista and city skylines while you sip coffee and enjoy freshly baked pastries aboard a brand new pontoon boat. You'll set sail from the Puce River on a custom or pre-determined itinerary. The boat tour will accommodate 5 people, plus the captain.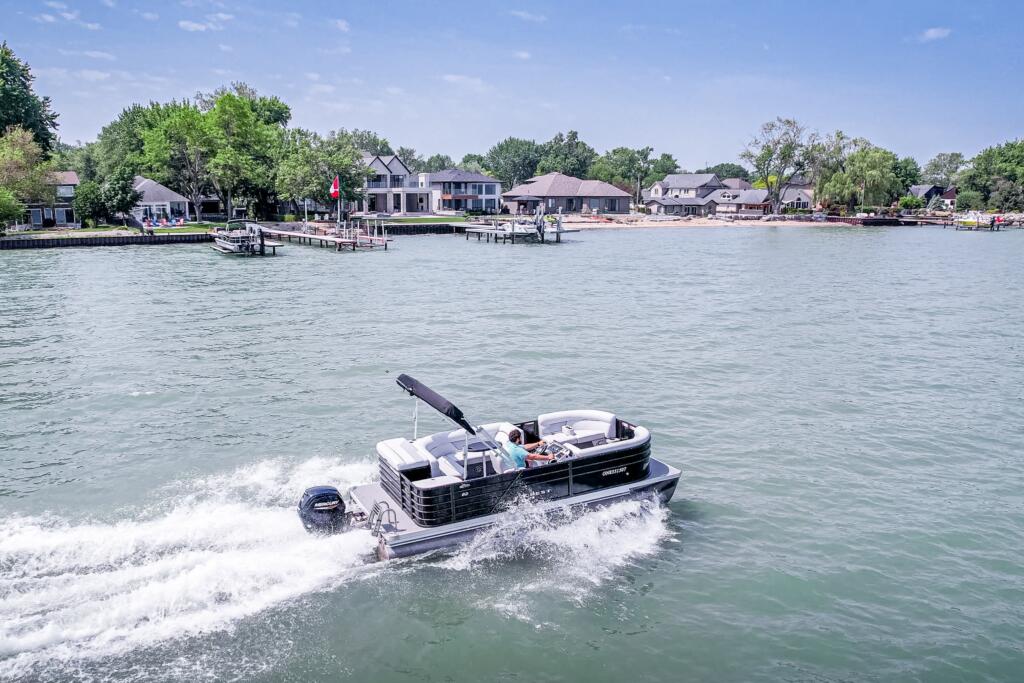 The perfect way to spend a day is out on the water and giving the gift of exploring is the gift that keeps on giving. River Canard Canoe Company 4 hour paddling adventure offers kayak, rowboat or SUP rental to see unique wildlife and plants of Canada's southernmost county. It's easy paddling on slow moving water. Also available are guided tours, overnight camping and row boat rentals.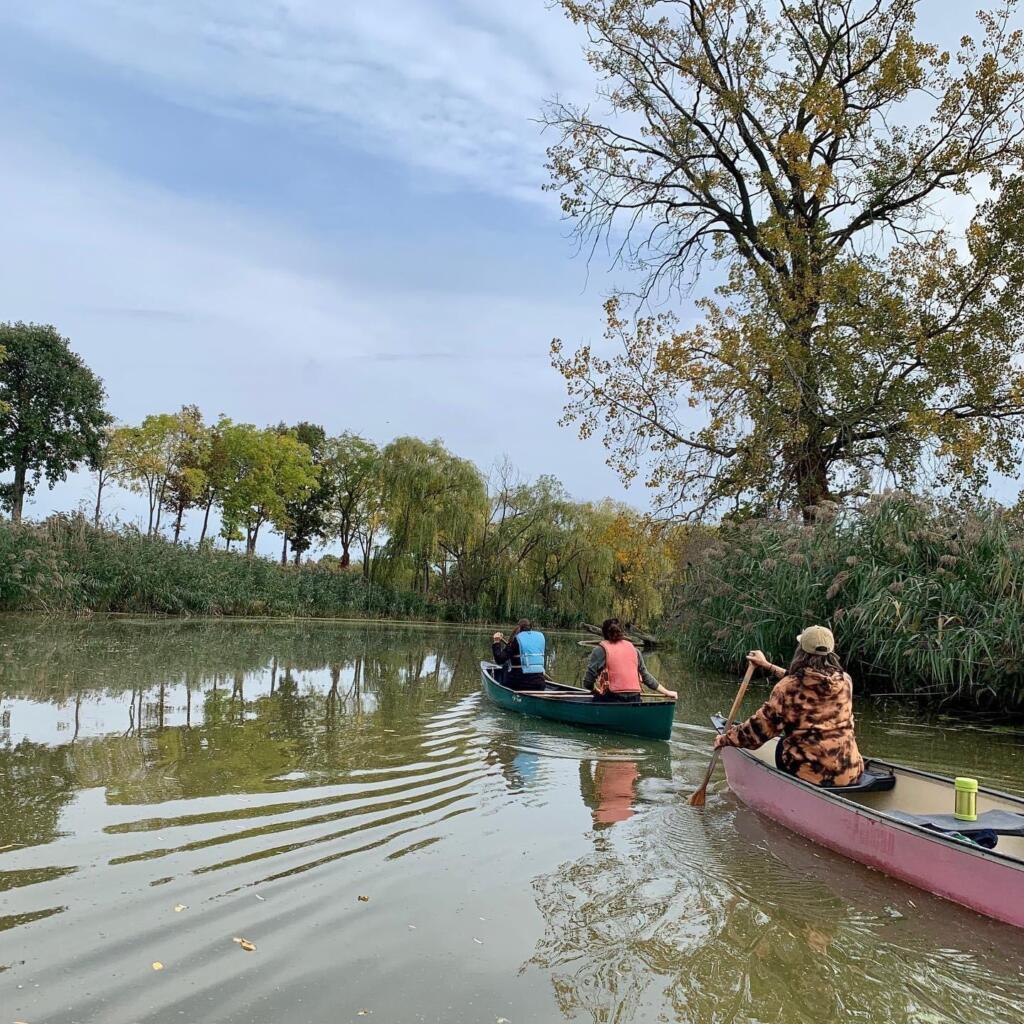 A perfect night out or an afternoon adventure, give the gift of a Windsor Premier Cruises sightseeing or dinner and sunset cruise. Purchase gift cards that can be used for all 2 hour sightseeing and 3 hours sunset cruises. Take in the Windsor and Detroit skylines, the new Gordie Howe International Bridge and the beautiful home and parks that line the shorelines.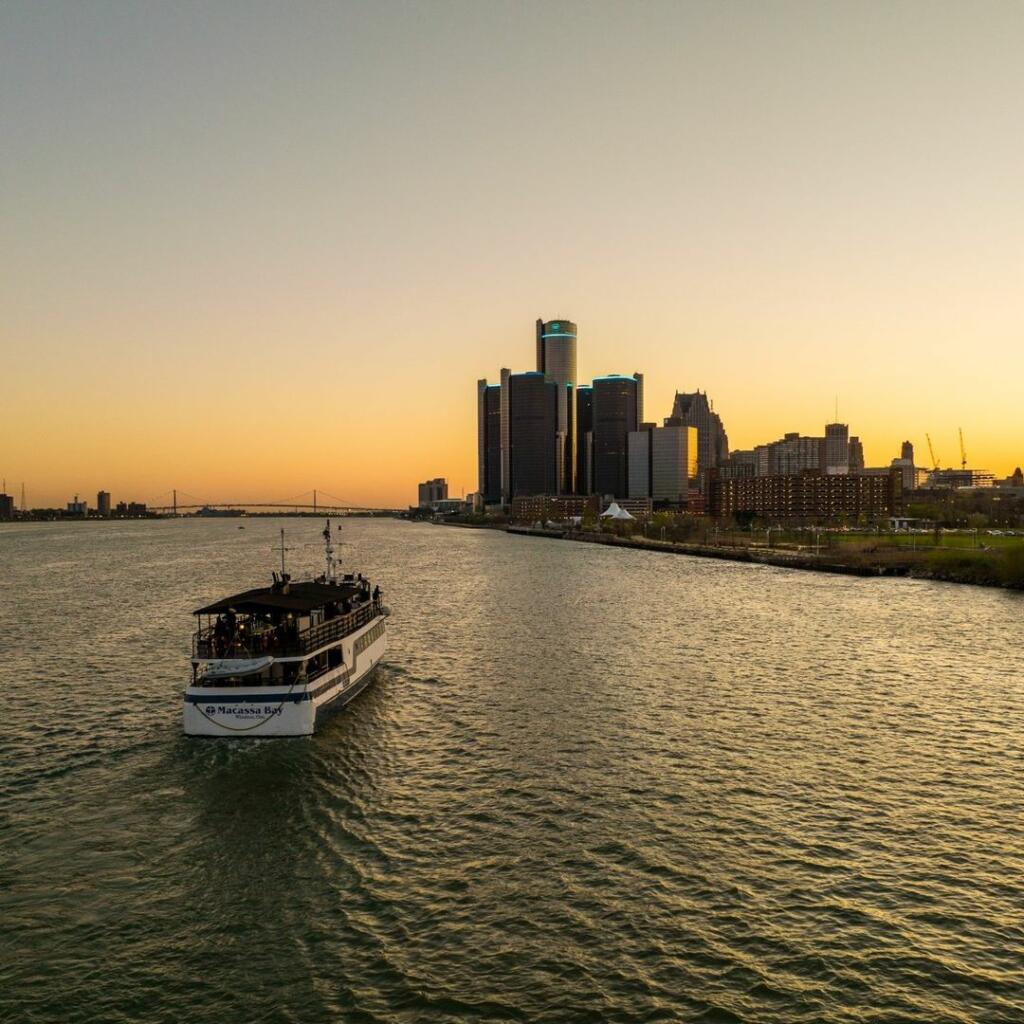 Elevate your gift-giving with a night out at Cirque du Soleil CRYSTAL playing at the WFCU Centre November 30th to December 3rd. Cirque du Soleil CRYSTAL meets the ice in a performance that defies all assumptions. Watch elite ice skaters and acrobats take control of their brand-new frozen playground with grace and agility as they defy the laws of physics with previously unheard acrobatics.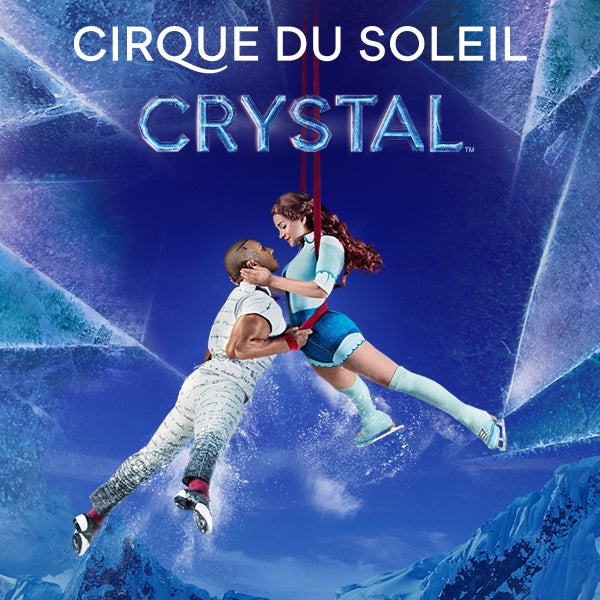 PARK HOUSE MUSEUM AND TINSMITHS
For a truly unique and local piece of handcrafted art head to the Park House Museum Tinsmiths catalogue to view the hand pierced lantern options. The glow of the candle in the lanterns will light up the lives of your gift-receiver and hark back to a quieter time while honouring the history of Windsor Essex. A great piece to add to anyone's home.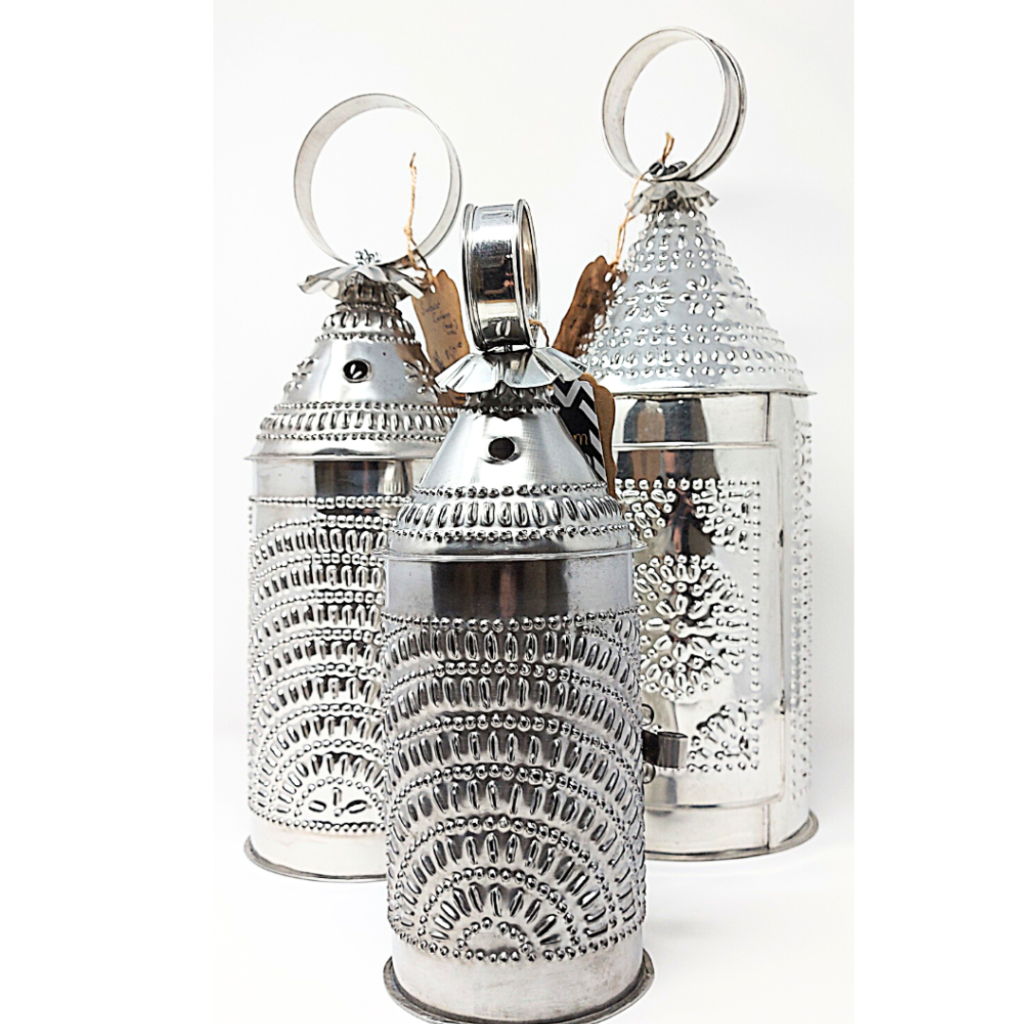 Gift an original painting from Anita Pistor Fine Art like 'Sunflowers and Mums' – an original 24×36 oil painting in the style of impressionism. As part of Anita's Signature Floral collection, this particular textured work is chocked full of vibrant colour and projects pure joy. View more of Anita's works to find the perfect piece!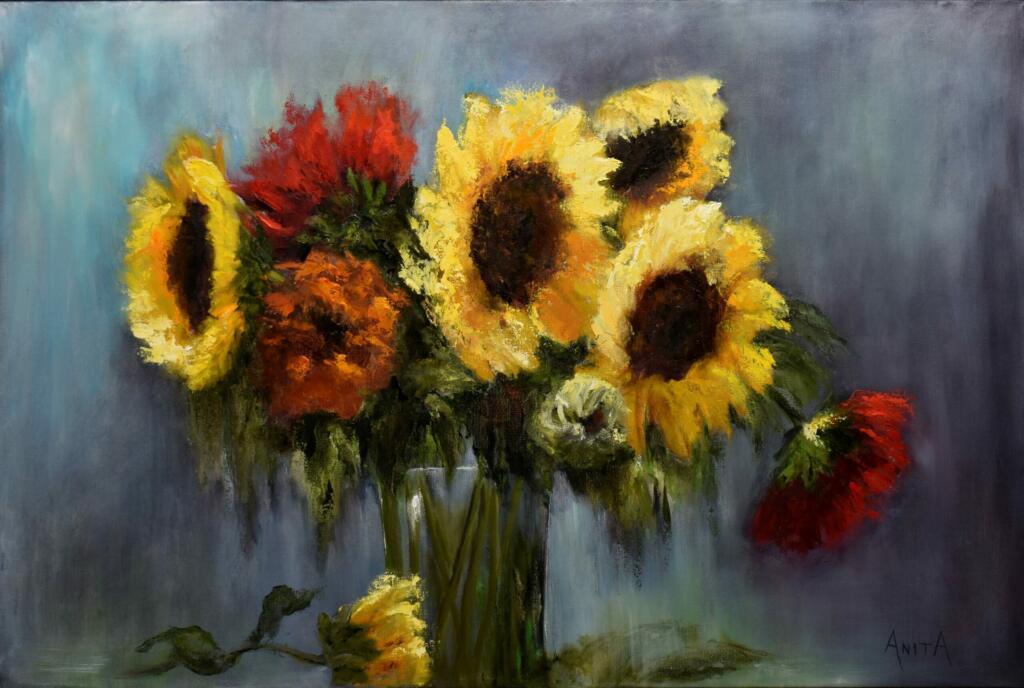 Give the gift of good vibes with these handcrafted essential oil rollers. Empowered Moon Designs creates unique blends using high quality essential oils as well as crystal and botanical energy. Pictured below are two seasonal inspired rollers that you can wear as a natural alternative to perfume. The "Green Witch Abundance" roller is a thoughtful combination of autumn scented essential oils with earthy crystal energy to manifest wealth and prosperity into your life. The "Yule Blessings Winter Solstice" roller is a cozy, holiday inspired blend that spreads cheer and warmth this winter season.
For the craft lover in your life, gift a DIY kit from You Can Do It – DIY Kits like the 'Welcome Winter' narrow farmhouse riser and mini wood sign paint and stencil kit. It's the perfect base and starting point to celebrate the winter season and display on an entryway table, mantle, kitchen table or island. Each kit has sanded wood, peel and stick stencils, high quality mineral paint, brushes, sandpaper and easy to follow instructions – you just need to add your creativity!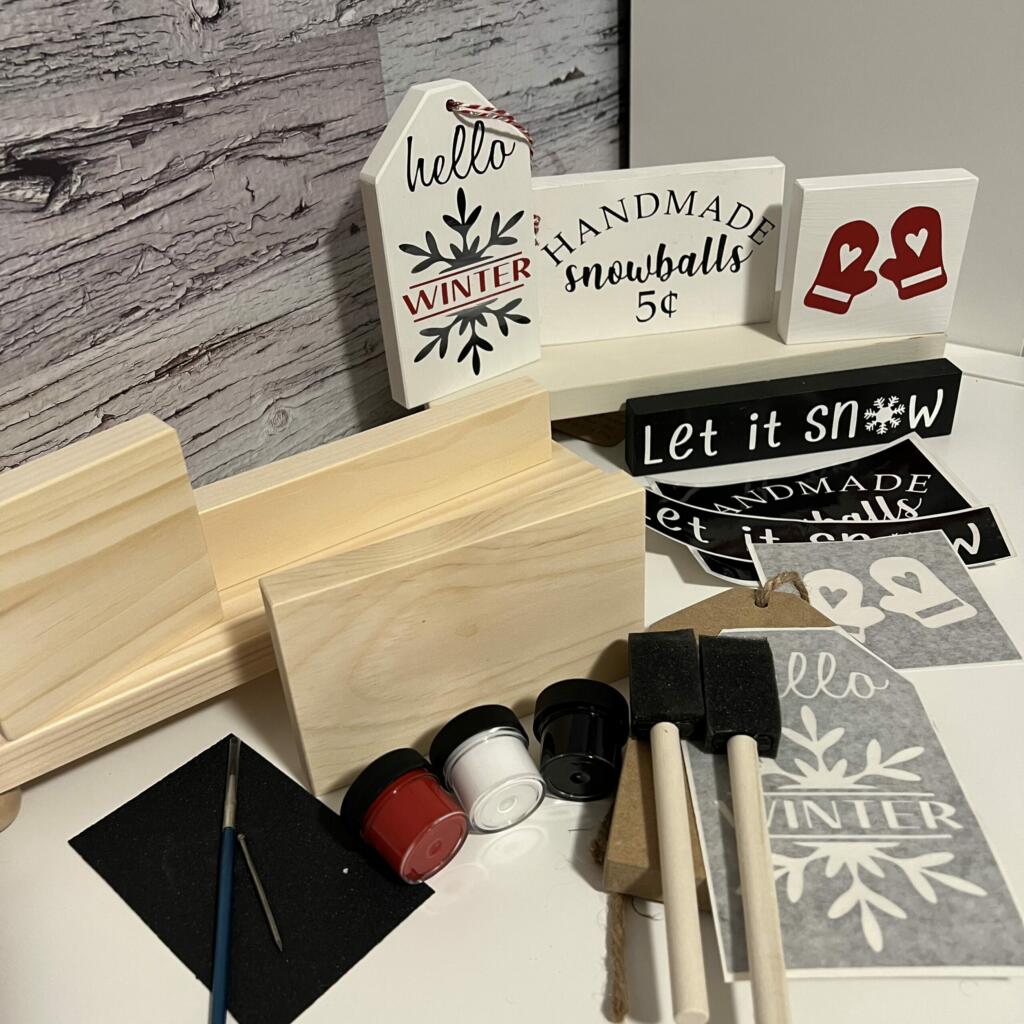 Dry Culture is for the true adventurer in your life – the one that doesn't just want to explore the great outdoors, they want to truly experience it. When you gift a Tofino 25L Dryback Backpack from Dry Culture they'll know you cherish them. This is a gift that embodies the adventurous lifestyle.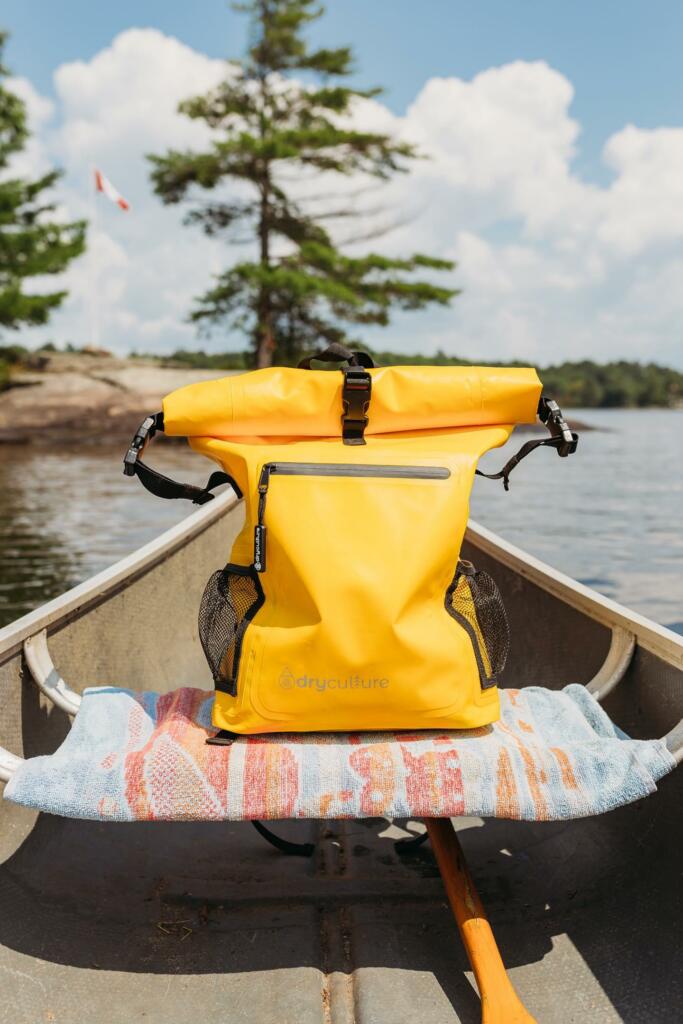 Give the gift of learning a new skill and an enjoyable experience with a learn to knit or crochet class from Little Sheep Yarn Boutique. Your loved one will complete their first knitting or crochet project with expert guidance and have a perfect item to take home with them, and a new skill to brag about!
For the wine lover in your life give the gift of an EPIC Wineries experience, visit epicwineries.com for package options. For a little bit of everything, gift an EPIC Wine Country Tasting Pass. Throw in a bottle of wine from your favourite EPIC Winery to round out the perfect gift!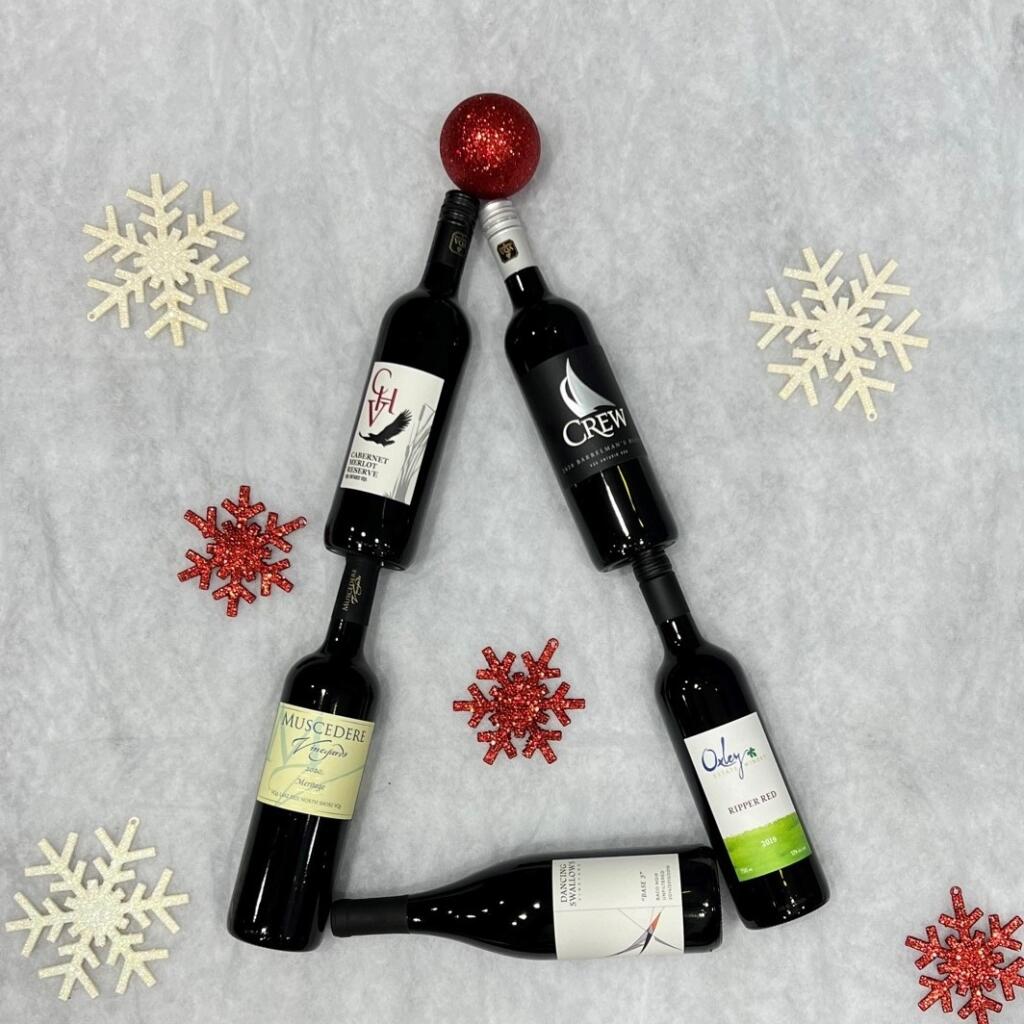 For the person who has everything and anyone who appreciates the beauty gift a pair of special edition historic cathedral glass blown stemless wine glasses from Soffi Studio. Fabricated from recycled stained glass that is no longer in production adding to its collectability, this recycled glass is from the same glass manufacturer that has produced stained glass found in prominent cathedrals across North America dating back to the early and mid-1900s. The classic stemless hand blown wine glasses have a ribbed texture that is tactile and beautifully intimate to hold and pair with your favourite beverage.
Be sure to enter to win daily in the 50 Days of Giveaways Contest – For 50 days (every single day between November 1st and December 20th) we'll be giving away at least one gift per day! We'll profile one of our feature gifts for the chance to WIN!
Click here to view the 2023 Holiday Gift Guide … and start shopping!
Sponsored story by Tourism Windsor Essex. For more details on Tourism Windsor Essex click their website, or visit them on Facebook, Twitter, or Instagram.
Content Continues Below Local Sponsor Message
Content Continues Below Local Sponsor Message
Content Continues Below Local Sponsor Message