Picture Perfect Island Time
Thursday August 3rd, 2023, 11:46am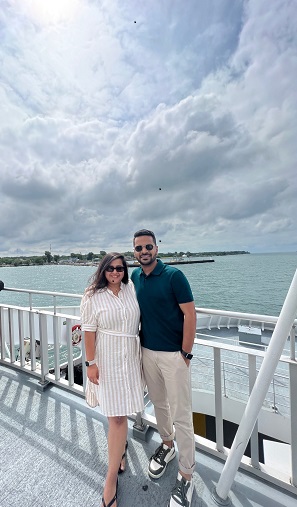 Picture Perfect Island Time
Original blog by UrviandVishal
Long weekends during summer is probably the best time to be in Canada and rightfully so. Summer is celebrated almost like a festival here. Hotels book out months in advance and parking lots go full which makes summer getaways a nightmare for last minute planners. Having learnt this the hard way for 2 years in a row – Urvi and I had planned our summer travel 4 months in advance and let's just say this was the best summer we've had so far. Read along to know how we pre-booked for a 3 day trip in the southernmost tip of Canada and why you should too.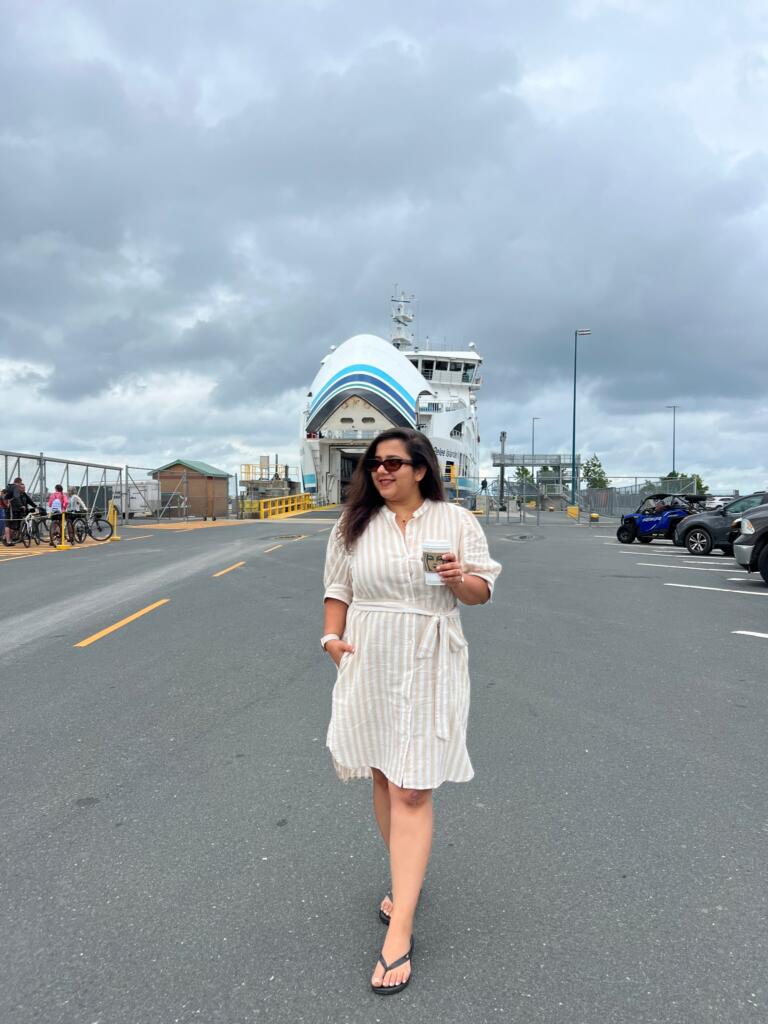 DAY 1: DRIVE TO LEAMINGTON
On a bright Saturday morning, Urvi and I started our drive from GTA towards the tomato capital of Canada. With a few stops on the way, the 4 hour drive on the 401 was one of the most comfortable highway drives I've experienced. Our first actual stop was at the Iron Kettle Bread Boutique where we picked up a box full of dreams. The team at this quaint bakery in Essex county gave us a chance to taste the best croissants and pastries I've ever eaten. We also got some biscotti and walnut scones. After a 3 hour long drive, this quick stop was easily the best decision we made.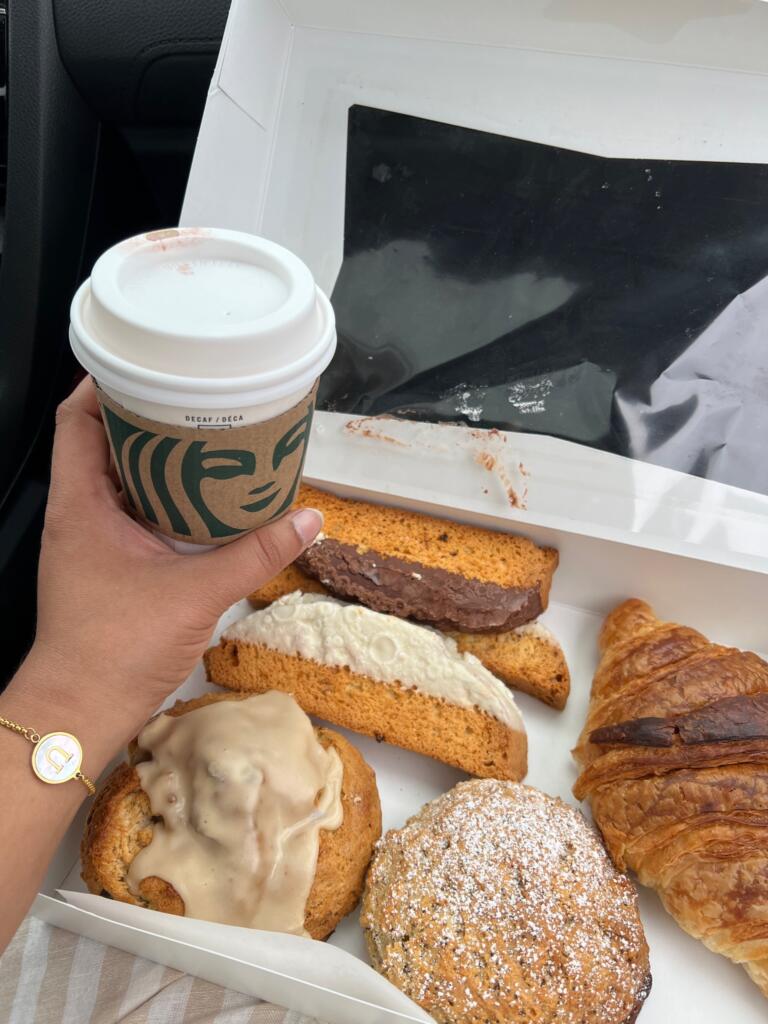 Our aim was to reach Leamington in time to grab Mexican lunch at Cancunsito Mexican Cuisine which has recently added some vegetarian options on the menu for non-meat eaters like me. I got the fajita and vegetarian quesadillas but the highlight of our lunch was the hot sauces as sides. The flavor party started in my mouth the moment these sauces touched down and I didn't realize my Indian spice palette was so weak. In case you didn't know there is also a unique Follow The Flavours program where you can discover unique and authentic diverse bites like Cancunsitio Mexican Cuisine – featuring 25+ locations. Learn more at followtheflavours.ca.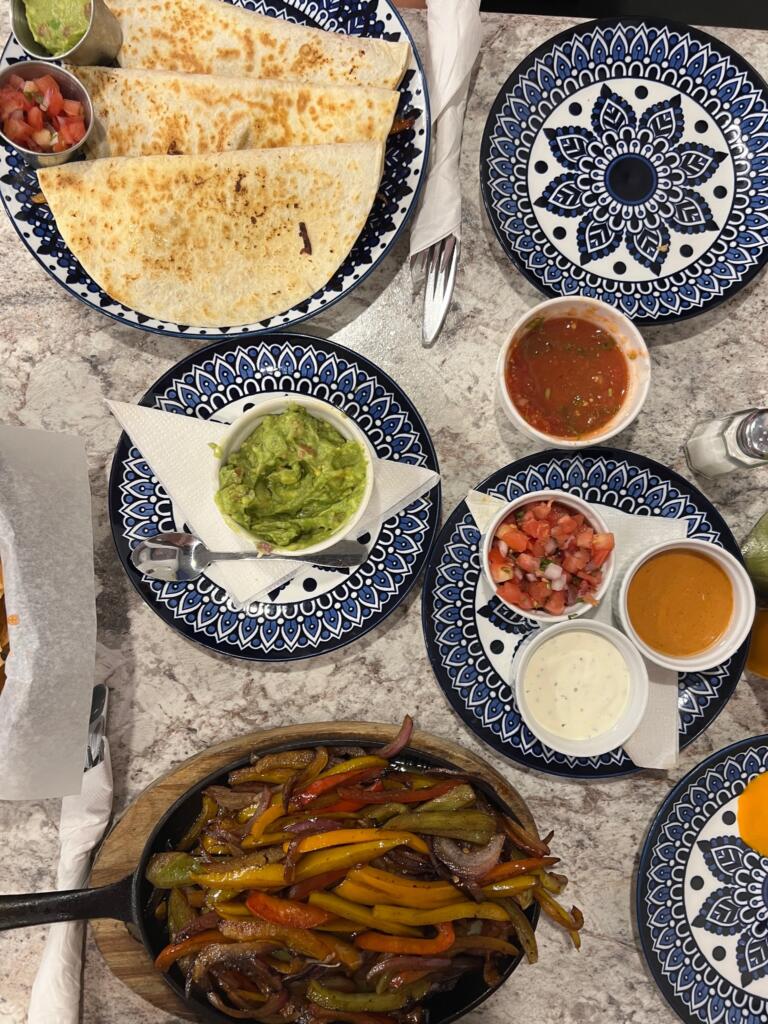 After our lunch we drove straight to the southernmost tip of Canada's mainland – Point Pelee National Park and this beauty wasn't a hidden gem for long. Point Pelee National Park is a paradise for bird watchers and is the smallest national park in Canada. Entry to the park is ticketed and on the way down to the information center, the park has multiple exits you can choose to explore. The Marsh Boardwalk and DeLaurier Homestead being a must watch point for visitors.
The information center hosts a huge parking spot and an experiential showdown of the park's history dated almost 5000 years ago. We got onto the shuttle from this point to "The Tip" which is a thin strip of beach and has water on both sides. It is officially the southernmost mainland of Canada.
The Point Pelee National Park had something for everyone and the drive out was beautiful. Around 7pm we checked into The Seacliffe Inn and oh my god our room had the view of the majestic Lake Erie. The hotel's location is perfect because the ferry dock to Pelee Island is 30 seconds away and the harbourfront is a road cross. This was the perfect spot for us to get ready before our patio dinner at the Cured Craft Brewing Co. – the only brewery in Leamington. If you're looking for a golden hour dinner with live music, great drinks in a historic building – this is the best bet in Leamington.
DAY 2:
We woke up and got ready for our 30 second drive to the ferry dock to board our ride to Canada's best kept secret – Pelee Island. The island is a summer time favorite for many and the multiple ferries during the day usually run at capacity. We docked into the ferry with our cars which was a first time for us and the experience was fun. You can choose to bring a car, bike, golf cart along (plan your tickets accordingly).
The Pelee Island Ferry services are professional and maintained to the highest standards. Once you've parked your car on the main floor of the ferry, all passengers are seated on the main deck on comfortable cushioned seats or you can also choose to go one level higher in the open deck for some beautiful views on the ride. The Ferry hosted clean restrooms and a pantry with snacks and coffee.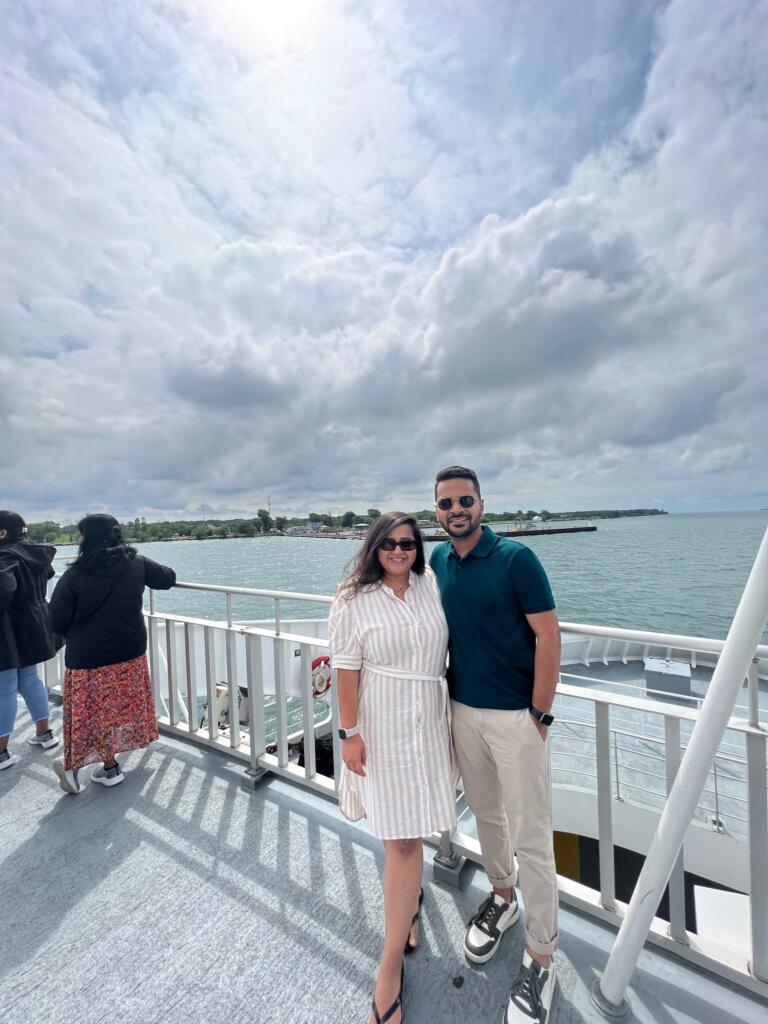 Our first stop on Pelee Island was at Stone House 1891, a historic building right across the docking station at Pelee Island. We took the Arrive/Revive tour through Pelee Island Adventures which allowed us to learn about Pelee Island's rich history and this building was once used as a house + prison. The margarita pizza was to die for and set us up for our eventful tour of Pelee Island.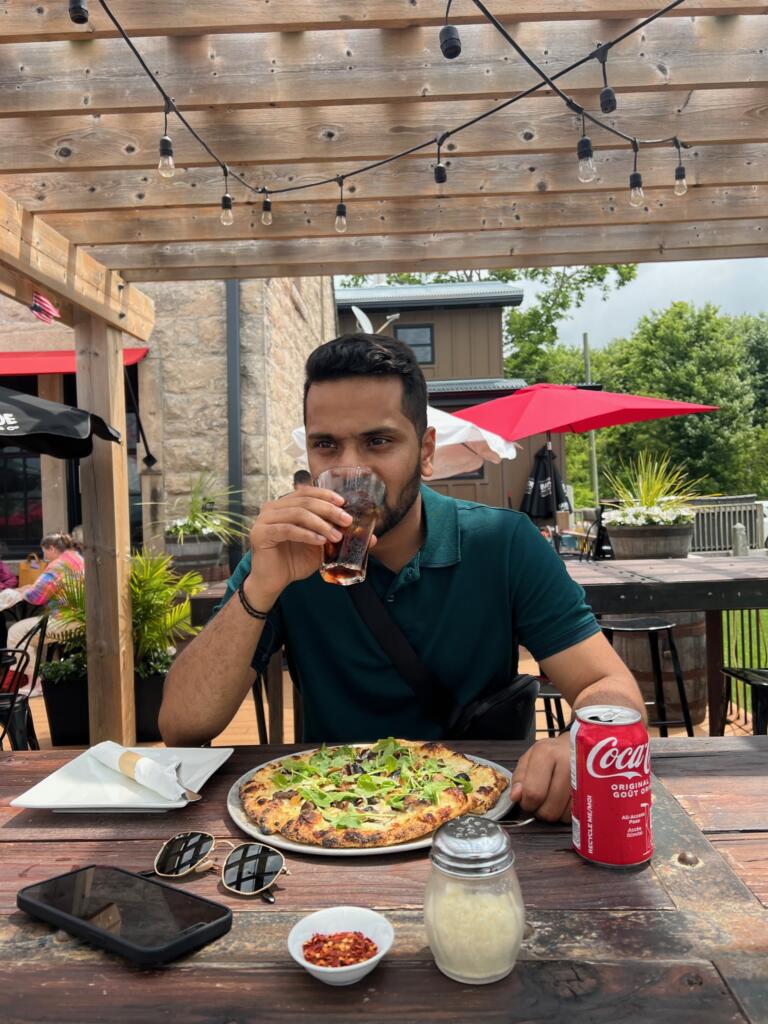 Pelee Island is a small piece of land in the southern tip of Canada which is also the land of North America's first winery – Vin Villa. A tour of  Vin Villa will take you back to its founding in 1866 and the archeological genius of its time. The historical site is now used for charitable fundraisers and wedding parties for its European styled walls and 20 seater underground hall. The Island Ambassadors also let you in on some of the best kept secrets of this place and the tour ends with a rare wine tasting in this majestic site.
With some time on hand before our dinner date, we decided to check into our king suite at The Wandering Dog Inn which is famous for its freshly prepared breakfast every morning! The owners of this Inn are passionate and have left no stone unturned in making our stay comfortable. Since the island is a no-wifi zone, our room had a few board games and even a hammock to enjoy a book read. The rooms were spacious and comfortable, bathrooms with fresh towels, the comforts of home, on an Island!
From the Inn we drove on the East West Road which connects the island's sides onto our last stop for the day – Pelee Island Winery Pavillion. The Pelee Island Winery is a popular spot for wine lovers and others alike for its beautiful photo opportunities and wine tasting tours. Our favorite part of the visit was access to the vineyards and balcony. I set up a surprise date with wine and cheese for Urvi and we spent a couple of hours living the best island vineyard life.
DAY 3
On our final day, we had a packed agenda and we were excited to bike on the island to our point of interest:
– Lighthouse Point Provincial Natural Reserve
– The Sanctuary Mission Hall Project
– Fish Point Provincial Nature Reserve
– Pelee ArtWorks
We picked up our bikes from The Pelee Shop – they have a fleet of nearly 150 bikes available for rent and pedaling is a great way to see the Island!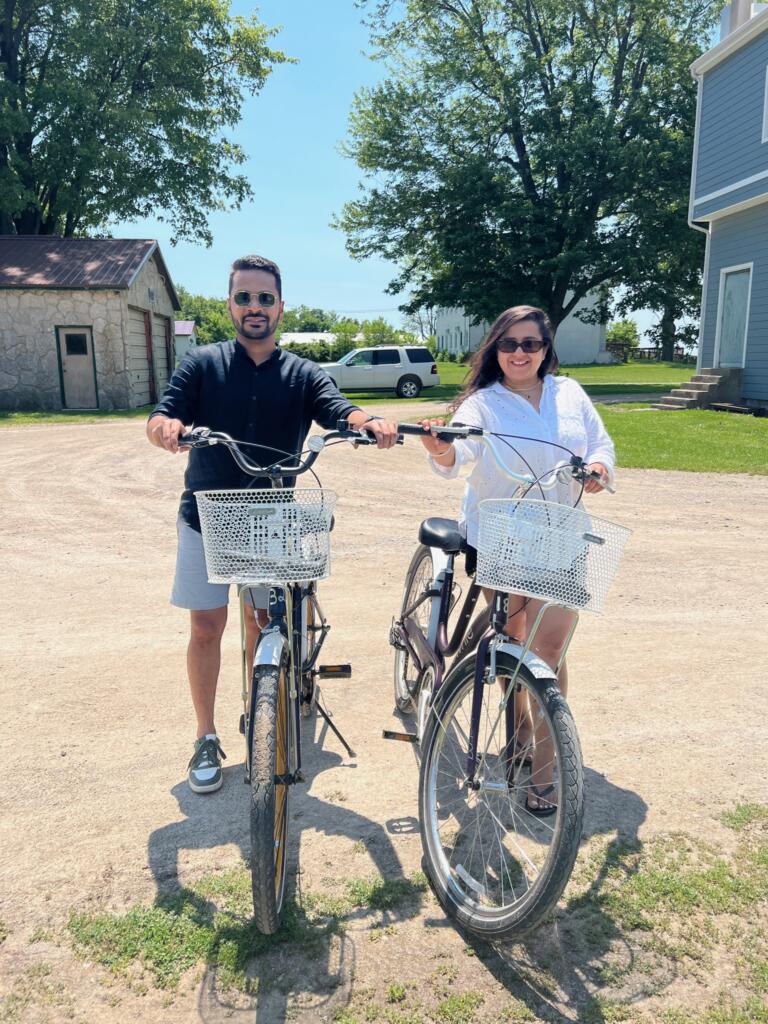 After riding around town it was a perfect setting to grab a well deserved meal at Westview Tavern and enjoy their in-house cut nacho chips before heading out for a scoop of ice cream from Pelee Island Coneheads. Both of these businesses are located 30 seconds from the ferry docking station giving us enough time to board our 4pm ferry back to the mainland.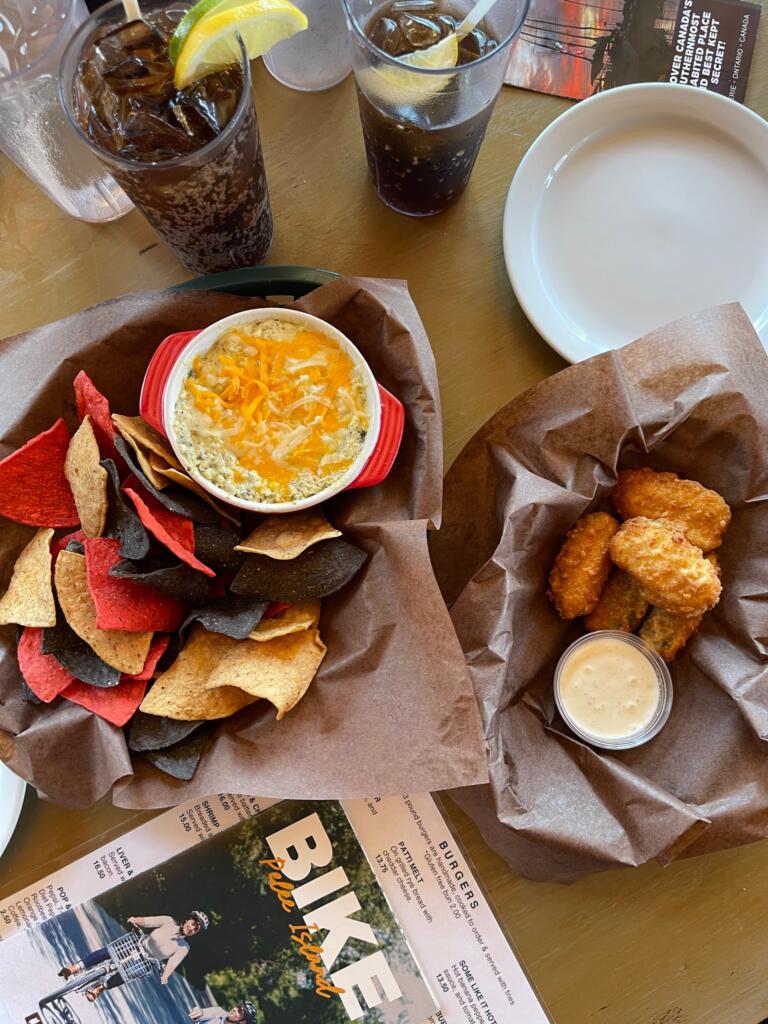 The drive back from Leamington port was a pleasant 4 hour journey with stops on the way and this is how we ended our 3 day getaway to the southernmost tip of Canada.
Original Blog Written By Urvi and Vishal @urviandvishal 
Excited to plan your own adventure to Pelee Island? Make sure you read our Know Before You Go Blog for all of the tips and tricks to visiting Canada's southernmost inhabited land!
Sponsored story by Tourism Windsor Essex. For more details on Tourism Windsor Essex click their website, or visit them on Facebook, Twitter, or Instagram.
Content Continues Below Local Sponsor Message
Content Continues Below Local Sponsor Message
Content Continues Below Local Sponsor Message