Drink & Dine: A Day Trip To Kingsville, Ontario
Thursday August 10th, 2023, 3:17pm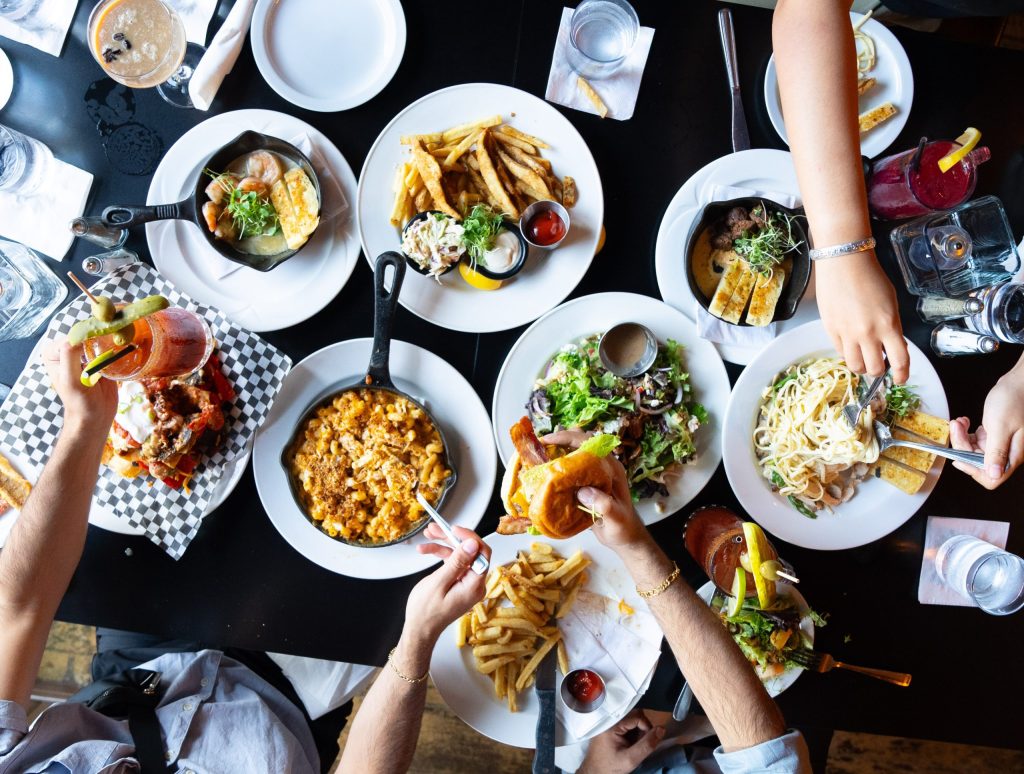 Drink & Dine: A Day Trip To Kingsville, Ontario
Original blog by Ontario Culinary
A DAY TRIP GUIDE TO KINGSVILLE, ONTARIO: EXPLORING THE GREAT TASTE OF ONTARIO PASSPORT
Kingsville offers a delightful culinary adventure in the heart of Southwestern Ontario.  For those looking for a delicious day trip, look no further than this handy guide.
DOWNLOAD YOUR GREAT TASTE OF ONTARIO PASSPORT
To kick this day trip up a notch, we recommend downloading the Eat Drink Dine Kingsville Great Taste of Ontario Passport. You can download and save it right to your phone's home screen and you're off to the races!
Once you have the passport downloaded, explore the 15 stops, and once you're there hit "Check-In". Once you've checked into three stops, you'll receive a $25 Feast On® voucher straight to your phone! You can use them at any participating Feast On® restaurant.
To enhance your foodie experience, the Great Taste of Ontario Passport promises an exciting journey of flavours. In this day trip guide, we'll explore how to download the passport, check in at the featured restaurants, and earn exclusive rewards that will leave your taste buds craving for more!
Time to check in!
EXPLORING THE KINGSVILLE RESTAURANTS: (A DAY TRIP EXPERIENCE)
Alright now let's get down to business! We've got three spots we think you'll love.
A SAVOURY LUNCH AT JACK'S GASTROPUB
Where: Jack's Gastropub, 31 Division St S, Kingsville, ON N9Y 1P4 (View map)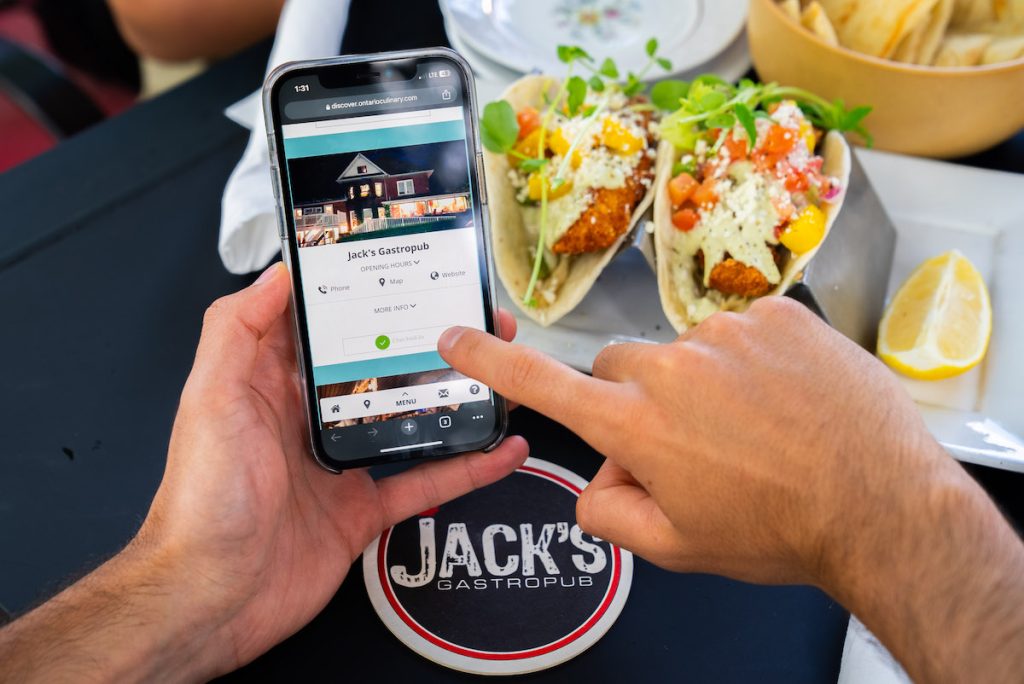 Jack's Gastropub has been delighting locals and visitors alike since 1989. Step into Jack's and let the warm embrace of history greet you as you find yourself on their enchanting wrap-around porch, outdoor patios, or in the dining room. The ambience is both cozy and vibrant, the perfect spot to catch up with friends.
We recommend starting with the beverage menu which features wines from Kingsville EPIC Wine Region and beers from Banded Goose Brewing– their brewing arm of the business. Crafted with a love for local, you're sure to taste that translate into your glass!
Jack's Gastropub takes the farm-to-table concept to soaring heights, boasting seasonal menus crafted in collaboration with local farmers, producers, and artisans.
Ready to grab a bite? We recommend ordering at least one of their Artichokes Parmesan dish for the table. These savoury bad boys are encrusted in Cornflakes, parmesan, lemon dill cream and sprinkled with fresh dill and scallion. YUM. Trust us, we can't stop talking about it!
Still hungry? Summer wouldn't be complete without their fresh Lake Erie Yellow Perch Tacos. Light, crispy, and oh-so-delicious, these tacos are the epitome of summer vibes. Pair them with a refreshing beverage of your choice, and you've got a match made in foodie heaven.
REFRESH YOUR PALATE AT PELEE ISLAND WINERY
Where: Pelee Island Winery Kingsville, 455 Seacliff Dr, Kingsville, ON N9Y 2K5 (View map)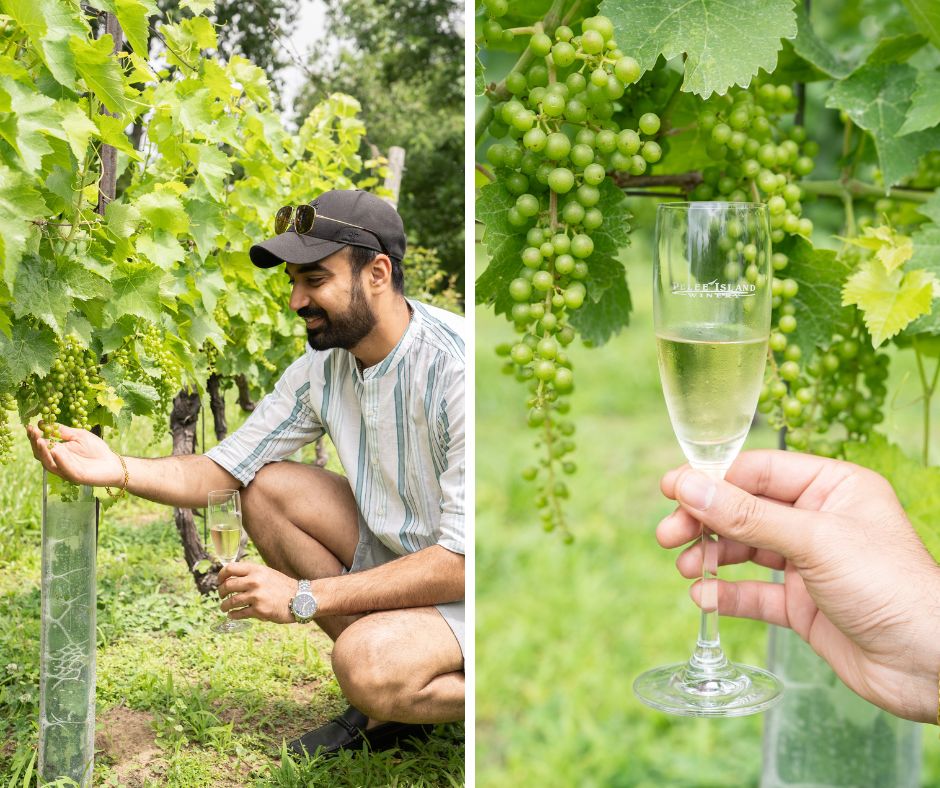 No need to leave the mainland to experience Pelee Island Winery's vineyards and well-known wines. Their second location in Kingsville offers a lovely experience.
Hosting tours daily at 12 pm, 2 pm and 4 pm, you'll get to explore the vineyard and get a behind-the-scenes look at the winemaking process.
Learn about the art of winemaking, from vine to bottle, guided by their passionate experts who share fascinating stories and insights. When you're finished, you'll also get to enjoy a delightful tasting session featuring a variety of their finest wines. Discover new flavours and savour the distinct notes that make each vintage exceptional.
Hot Tip: The tours are open to everyone on a first-come, first-served basis and are just $10+HST per person.
DELICIOUS PUB FOOD AT THE MAIN GRILL AND ALE HOUSE
Where: The Main Grill and Ale House, 24 Main St W, Kingsville, ON N9Y 1H1 (View Map)
Ready for dinner? We hope you packed your appetite! Welcome to The Main Grill & Ale House, a culinary gem situated in the heart of Kingsville's vibrant dining district. This husband and wife venture by Heather Brown and Tom Soutars brings a fresh twist to casual dining.
Prepare yourself for a feast of locally sourced, farm-to-table goodness! The Main takes classic Canadian dishes and infuses them with regional inspirations, resulting in dishes that will certainly leave you craving more.
Embrace the spirit of community as The Main collaborates with local food, beer, wine, and spirit vendors, crafting an extraordinary dining experience. Their commitment to quality shines through in every dish and every sip.
But let's talk about the stars of the show! The Alehouse Nachos are a tower of bliss, served with freshly made salsa, succulent BBQ beef, gooey ale cheddar and creamy sour cream. It's a taste explosion that will have you smiling from ear to ear!
For burger aficionados, the Main Burger is an absolute must-try! Juicy, flavorful, and topped with a medley of delightful ingredients, it's a burger experience that will leave you hooked. Nothing fancy here: a house-made burger, smoked cheddar, pickle, tomato, lettuce and main sauce that let the freshness of each topping shine!
Craving some heat? Indulge in the Cajun Mac and Cheese for that perfect spice kick, combining creamy comfort with a touch of fiery excitement or if you're in the mood for something hearty, the Main Street Pasta is the answer. Tender chicken, earthy mushrooms, vibrant spinach, and a dreamy roasted garlic cream sauce unite in this creamy dish.
CHECKING IN AND EARNING REWARDS:
Thinking of following this itinerary? Be sure to check in at each stop and you'll earn that $25 Feast On® voucher! Now go have fun and eat to your heart's content!
Original Blog Posted on ontarioculinary.com 
To learn more about Eat, Drink, Dine, Kingsville and the participating partners please click here.
To explore our Barrels Bottles & Brews Partners in Kingsville and throughout Windsor Essex head to barrelbottlesbrews.ca
To make the most of your EPIC Wine Country Experience plan your route with our Wine Route Map and download your EPIC Digital Wine Tasting Pass. For all things EPIC Wineries head to visitwindsoressex.com/wine
Sponsored story by Tourism Windsor Essex. For more details on Tourism Windsor Essex click their website, or visit them on Facebook, Twitter, or Instagram.
Content Continues Below Local Sponsor Message
Content Continues Below Local Sponsor Message
Content Continues Below Local Sponsor Message