Windsor Flying Club
Thursday March 21st, 2013, 1:15am
Hello time traveller!!
This profile is 3729 days old.
The information listed below is likely outdated and has been preserved for archival purposes.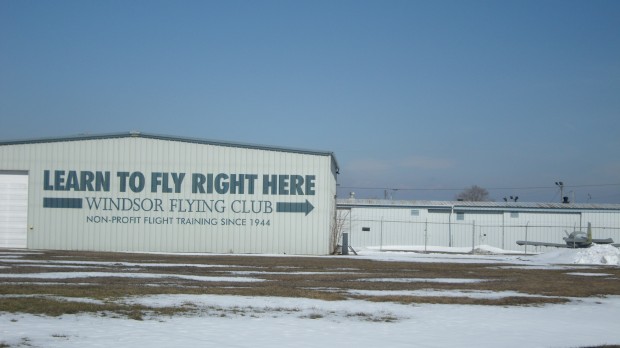 The first thing you notice as you pull onto the street that leads into the club is this Windsor Flying Club Motto. A motto that stands for quality instructing, a friendly club atmosphere and less cost. I always have a feeling of coming home when I walk into the club, a fellow student myself, flying for me has been one of the more inspiring adventures I have had. The atmosphere is that of a family. Everyone knows everyone and the new ones quickly become acquainted. Saturdays are especially warm as many generations of pilots congregate in the lounge for coffee. I know this because I'm typically one of them stretched out on the couch going over a manuscript of mine. Very old stories are often passed around, as the glory years are re-lived for a new generation.
The roots of this particular club are planted firmly in Border Cities Aero Club that was founded in 1920. Pilots from the Great War (World War I) wanted to keep interest in aviation alive and so they formed one of the first flying clubs in Canada. It started off as a social club with no airport or aircraft.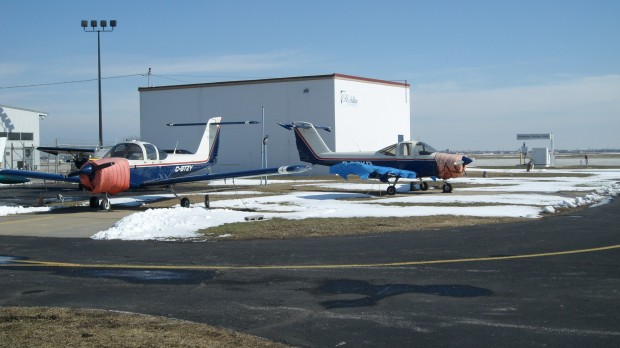 It wasn't until 1928 that the Canadian Government saw a need for aviation in Canada. At that point Walker Airport was establish and managed by Border Cities Aero Club and Canadian Aviation League. Around the same time the first hangar was built, and a flight instructor and airport engineer were hired. Opening day was celebrated September 18,1928 with an Essex County Air Derby.
The Windsor Flying Club, a non-profit organization owned by its members was incorporated after the Great Depression on Sept 26, 1944. The purpose of the club was to "own, operate and maintain all manner of heavier than air craft, to promote flying and aviation, to teach persons in the art and science of flying and navigating."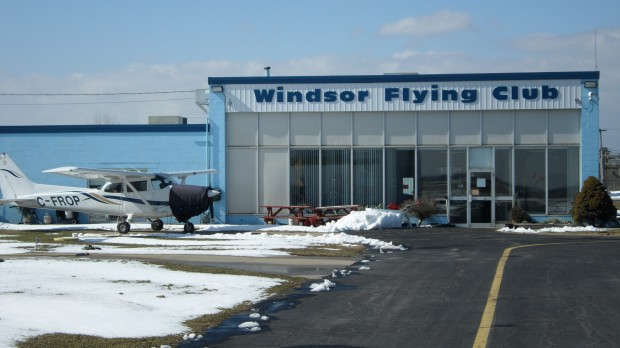 Today the club owns and operates a simulator and five aircraft, which are used for flight training, charter flights and recreational flying. It offers the opportunity to obtain a Recreational Pilot Permit, Private and Commercial Pilot's License as well as various Ratings. For those students who finish their Commercial license they also have the choice of adding on a Class IV Instructor Rating, which allows a pilot to become an Instructor. The club is the home of 4-seater Cessna 172R and 172N models as well as the more "bad-boy" PA-38 Piper Tomahawks.
After talking shop I asked the President of WFC, Perry Burford about the passion pilots have about flying. "When student's start their flying training at WFC, we invariably ask him or her, why they want to fly. We get the same answer from almost every student, in almost the exact same words, 'It's just something I've always wanted to do!' So I think most pilots are pilots because they have no choice, they have the desire to fly when they are born, they are wired such that they just have to fly." I couldn't have said it better myself. A lover of flight, I know the sense of feeling absolutely alive when in the air. Walking outside onto the Apron and looking across the runway I still get butterflies. The smell of AV Gas (fuel) is still one of my favorite smells and it instantly makes me nostalgic. The freedom you find amongst the clouds is indescribable. When people get involved in aviation I don't believe they do it for "fun," I think they do it because they can't imagine themselves not doing it.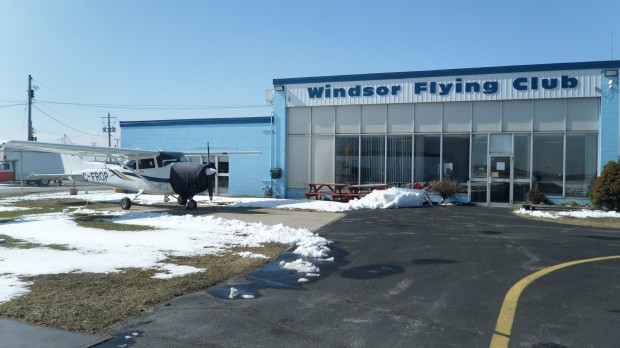 If you're considering flying lessons and haven't got around to doing it, don't hesitate, you only live once and it's an experience like no other. Leonardo Da Vinci said it best when he said, "Once you have tasted flight, you will forever walk the earth with your eyes turned skywards for it is there you have been and there you long to return."
Content Continues Below Local Sponsor Message
Content Continues Below Local Sponsor Message
Content Continues Below Local Sponsor Message