The Loft Collection at Coulter's
Saturday July 2nd, 2016, 11:20am
Hello time traveller!!
This profile is 2533 days old.
The information listed below is likely outdated and has been preserved for archival purposes.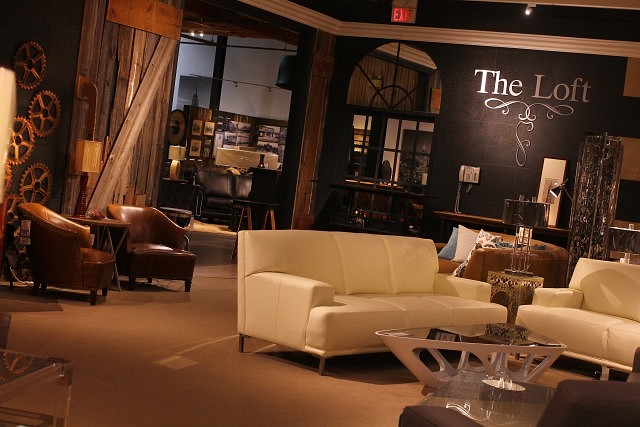 Although Coulter's Furniture has been around since the 1900's, Vice President Mark Coulter explains "it's not just a place for your grandparents to shop" anymore, especially with their new Loft Collection.
Coulter and his team have opened up The Loft Collection in their old warehouse space. The showroom stands just off from the main section, displaying it's own unique style of furniture which Coulter believes is much more modern and country chic.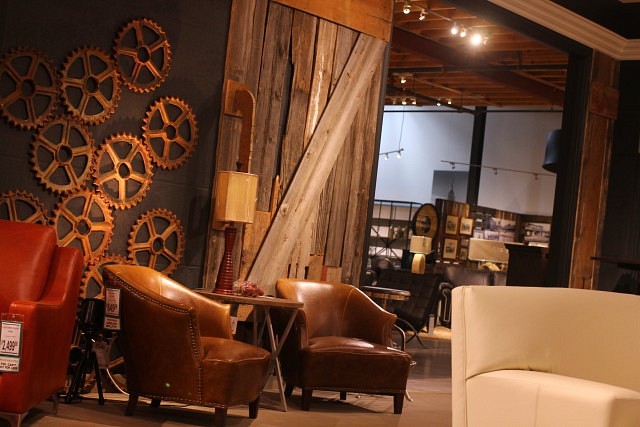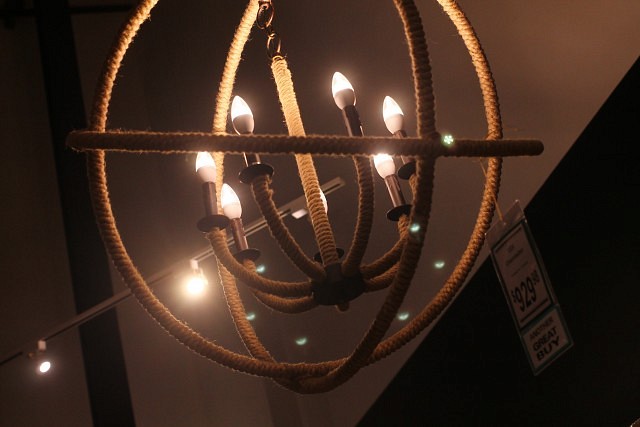 "For the longest time we had these recliners sitting in almost like a warehouse space," said Coulter. "Obviously a warehouse space isn't the most ideal space to sell furniture in especially if it's just your typical leather recliner. One of the things we noticed was there wasn't really that industrial, reclaimed wood look happening anywhere in Windsor so we converted this space and remodeled it to look like a renovated or industrial loft. We brought in a pretty good chunk of reclaimed wood and industrial furniture and created the entire space around it. Most of our store is somewhat slightly mixed, while this is a more modern area."
The majority of the brand is called CDI International, which is mainly reclaimed and refinished wood, which were originally for one single purpose. They have been reused and turned into a completely different piece such as a tabletop or wall piece. Coulter explained they attempted to keep the spirit of refinishing and repurposing alive by transforming their warehouse space into their new exhibit hot spot.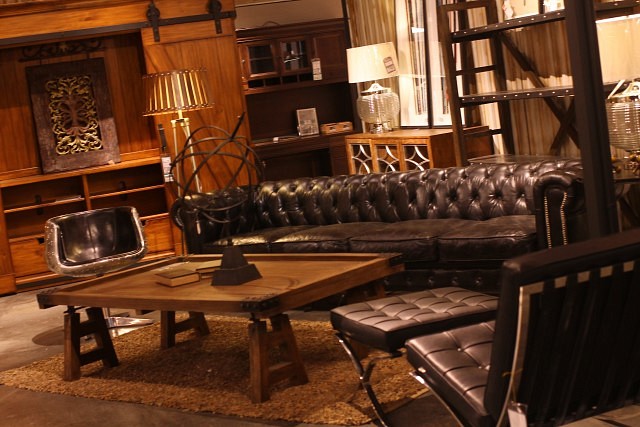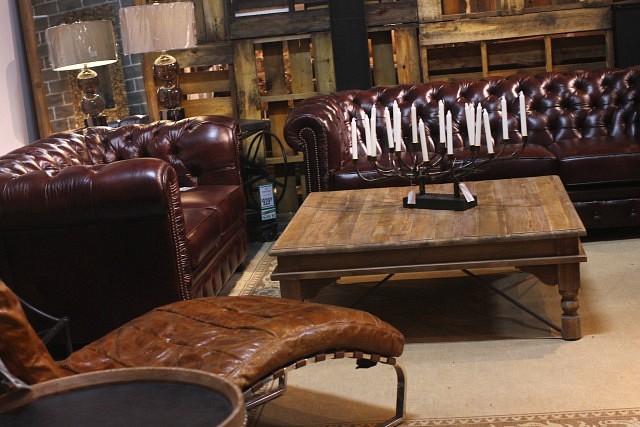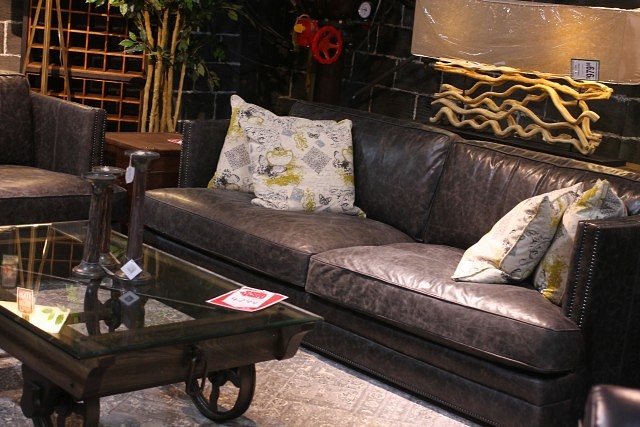 "It's something that wasn't offered in Windsor before and I think it's something that's really going to attract people back into Coulter's," said Coulter. "It shows that we're willing to bring in new things that are trending and offer something that someone else wasn't willing to. I think it would surprise people, just because the company has been around for so long, a lot of people have this idea in their mind as to what Coulter's is and I think once you come in, you will realize there actually is something for everyone."
When the Coulter family started up their business, it began as an oil and coal company, and then transitioned into fireplaces. When Coulter's began selling fireplaces, they merchandised furniture around the grand centerpiece, and as the fireplace business burnt out, the furniture business remained true and eventually the business became completely furniture based. As Coulter explained, their store went through a major remodel in 2004 where they transitioned into the largest furniture store in Ontario with approximately 84,000 square feet of just furniture, not televisions or appliances, just furniture and décor. The business, however, remains family owned and operated.
"My dad is the president, and my current title would be Vice President," said Coulter. "It's still very much ran like a family business. A lot of other stores are turning into big box stores or chains, a lot of the functions might be centralized somewhere or the marketing for that specific store is actually taking place from a head office and it's being pushed down to the stores. Where for us it's still a relatively small staff count, it's either myself or my dad here every single day to open or close the store. It's still ran the exact same way it's been ran basically since the '60s, which has it's pros and cons but I think it adds a personal touch which I think is an advantage for us."
And speaking of personal touches, since Coulter's Furniture orders items directly from the supplier, customers have that ability to customize their piece. Coulter explained his clients can pick the finishing of the legs on their tables, the firmness of their couch cushions, the fabric – and he doesn't mean just five choices either, often times a leather couch may also come in a beautiful fabric as well. The possibilities are absolutely endless, and while that may be overwhelming, Coulter's has one other perk.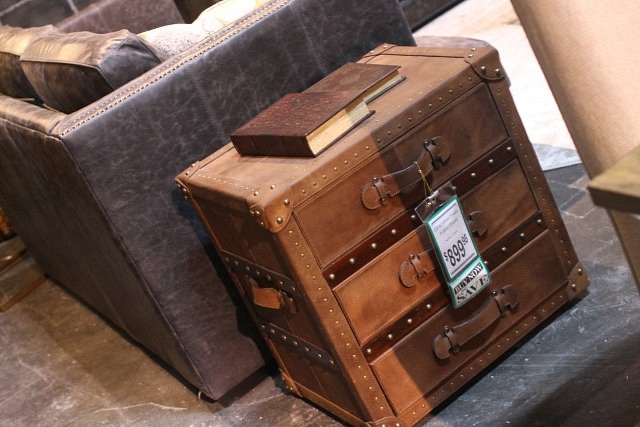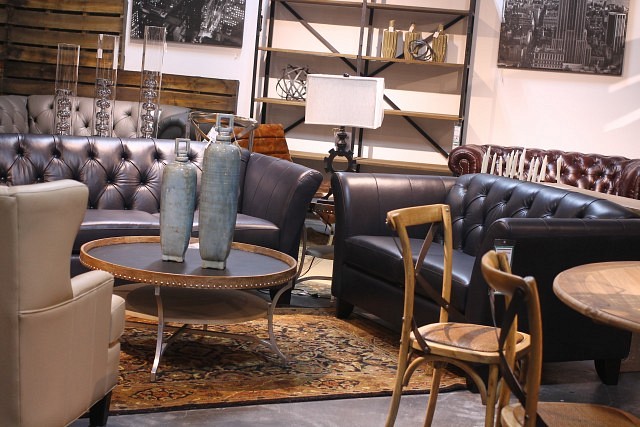 "The interior design services that we offer are very unique. We offer free interior design services," said Coulter. "Some of our staff have gone to school for interior design, and then we also have other independent interior designers that work with us as well. It all depends on who you gel with. Our designers will go as far as to help you pick out the tile in your home. We don't sell tile, but they will help you pick our your entire home. Anywhere from you coming in and buying a small accessory to basically furnishing your entire home from floor to ceiling."
So, may you be in your 20s and just purchasing your first home, or in your golden years and looking to for that perfect centerpiece to match your specific style, Coulter's Furniture aims to please and invites you to check out their 84,000 square foot retail location, now featuring The Loft Collection, located at 1324 Windsor Ave.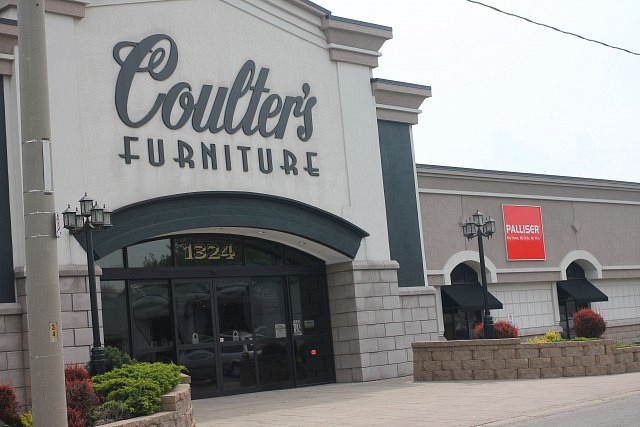 Content Continues Below Local Sponsor Message
Content Continues Below Local Sponsor Message
Content Continues Below Local Sponsor Message