GlassMonkey Studios & Menagerie
Saturday May 10th, 2014, 10:55am
Hello time traveller!!
This profile is 3319 days old.
The information listed below is likely outdated and has been preserved for archival purposes.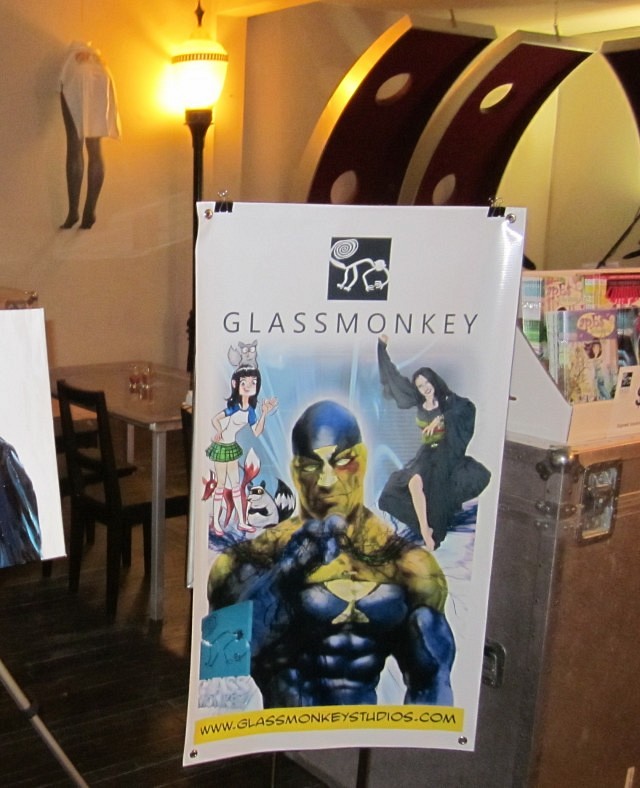 With stories for the masses, a local comic book publisher is welcoming those craving adventure.
Located at 1378 Ottawa Street's upper unit, the GlassMonkey Menagerie serves as a store front for the local studio. Founded by (now-exclusive DC Comics) artist David Finch and Tony Gray (Saturday Afternoon, The Incredible Conduit) in 2011, GlassMonkey Studios has been whittled down from self-created movies, animation and other media to focus solely on comics.
After growing a devoted fanbase, they're now opening a store for something even more unique.
"The GlassMonkey Menagerie looks to be exactly what the name implies," said 40-year-old Gray. "We will be carrying all of our GlassMonkey comic titles, of course, but it will also hold many of the toys, books, movies, comics and treasures that Glass Monkey writer Mike Michalski and I have accumulated over the years Which have reached their time to be enjoyed by others."
To say that others are enjoying these collectables is an understatement. After opening on April 4th, the second hand shop remained closed the following day to restock their shelves. While the store is only open on Fridays and Saturdays, they've still been attracting lots of customers.
Of course, the facility's many unique traits and attractions don't hurt either.
Providing a view of Ottawa Street, the studio area's wall of windows is instantly eye-catching. It also has an airy and open feel, with cabinets and desks to help facilitate creators' works-in-progress. A section displaying pieces of art can be seen and each item is available for sale.
In the space's back area, the main store has many products to purchase: This includes books, action figures, bobble heads, collector cans and more. The Menagerie also sells comics, prints, DVDs, VHS tapes and records. If that wasn't enough, the background music provides some nostalgia to get people shopping as well. Theme songs for series including Doctor Who, Mighty Morphin' Power Rangers and X-Men: The Animated Series were only a few of the many that could be heard throughout a 20 minute visit.
Still, it's hard to dispute the most original aspect of GlassMonkey Studios. While their storefront is visually-stimulating, the comics their creators put together are even more impressive. Covering a wide-range of interests, there's something for everyone.
"Our current line of titles at GlassMonkey are centrally focused upon providing entertaining titles at an extremely affordable price," said Gray. "This is to, hopefully, rejuvenate youth interest in comics and reading in general. 'Tales of the Incredible Conduit" is the flagship title based upon the superhero whose abilities allow him to absorb, process and expel any source of energy in his effort to fight evil. The back-up feature in that title is' white plastic,' which is about an inter-dimensional adventurer. 'Apes in the Woods' by April Fawler is our title geared towards younger readers and features a young girl who befriends and joins a band with some forest critters. It's done in full painted watercolours, unusual for comics, which gives the comic an almost children's storybook quality."
As for Michalski's offering, Improbabilia takes a darker path and capitalizes on his main storytelling influence: The Twilight Zone's Rod Serling. He watched the show "religiously" when he was young, and enjoyed his fair share of horror comics as well.
"Thus far, I've worked on several projects, three of which now make up the title 'improbabilia,'" said Michalski. "Inside, readers will find my horror anthology, 'Dimension Macbre;" the fantasy tales of "Curiostories;" plus, my first ongoing work, "Dismal Key" focusing on a reporter trying to piece together a mystery down in the Florida 10,000 Island region, all the while trying to outrun his past – and avoid all things that go bump in the night."
While some may think the venture would keep creators confined, it's actually the opposite. GlassMonkey Studios' titles are shipped across Canada and the U.S. as well as read in places as far as Malaysia and the Philippines. Reception has been positive and a distribution deal is even being worked on for South America.
Despite a cheaper sales price, Michalski insists that readers grabbing one of their titles will see that the quality easily rivals DC or Marvel. With this strategy, hopes are that a connection can be made with young readers and GlassMonkey is returning to basics to ensure it.
"We endeavour to bring comic books back to children and mainstream audiences the world over by utilizing outlets long-since abandoned by larger companies," said Michalski. "This includes convenience stores, department stores, schools, places where families gather and more. It's where Tony and I (and many more like us) grew to love the medium. We've seen reactions from children who have never read a comic that would simply astound you. The medium hasn't lost its magic – too many people simply have lost touch with the medium."
Beyond getting people into comics, a huge goal at GlassMonkey Studios is promoting literacy. Over the last few months, Michalski and others have appeared at different school presentations, book fairs and clubs. Using the medium to encourage reading, Michalski still finds it amazing how powerful a comic book can be when somebody picks one up for the first time.
While with this great power comes great responsibility, Gray and Michalski don't mind poking fun at themselves. Although they seemed destined to become comic creators and work hard at GlassMonkey Studios, sometimes the past provides the best entertainment.
"I've been drawing my own full out comics since I was about five-years-old," said Gray. "I just recently found several pages of a super-hero comic called Astra that I was working on when I was eight-years-old. Mike and I have been jokingly referencing some of the corny dialogue in the script since we read it. 'Hey don't mess with me! You're talking to a 'Top Notch' here!'"
At the end of the day, having fun is what it's all about. The store itself wasn't created to compete against other comic shops in Windsor. Generally, it's not knowing what you'll find that makes it such an adventure every time you visit.
"Outside of being the home base for all the GlassMonkey Studios titles and merchandise, ours will be a second-hand shop that offers comics and so much more," said Michalski. "Truly, there is no shop like it in town and we are both very excited to be bringing it to the city."
Whoever said that knowing's half the battle, anyway?
GlassMonkey Studios and Menagerie is open on Fridays and Saturdays from 12 to 6 p.m. For more information, you can visit their website or join them on facebook.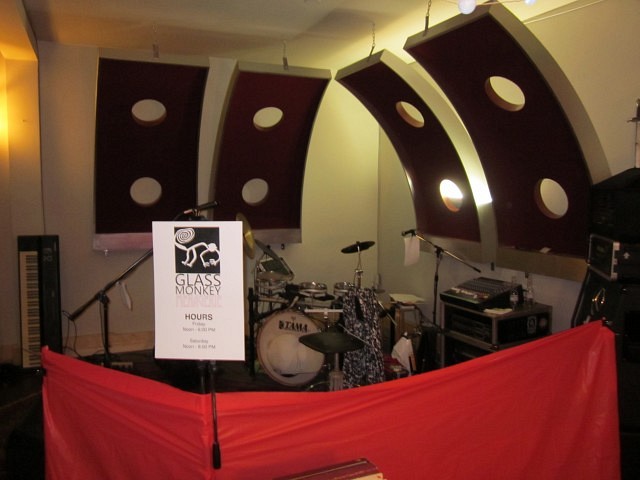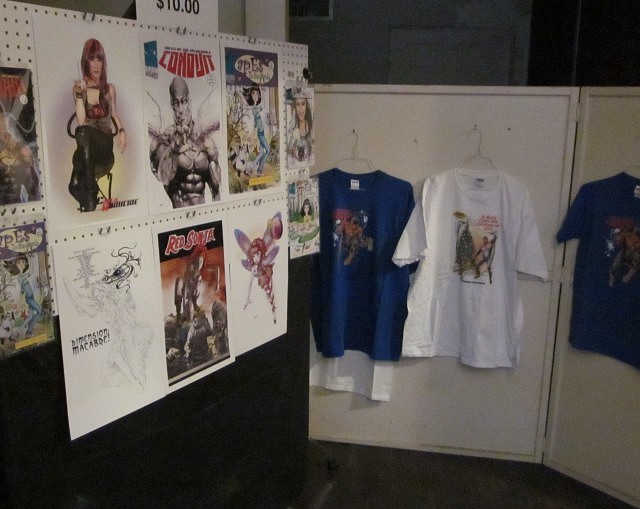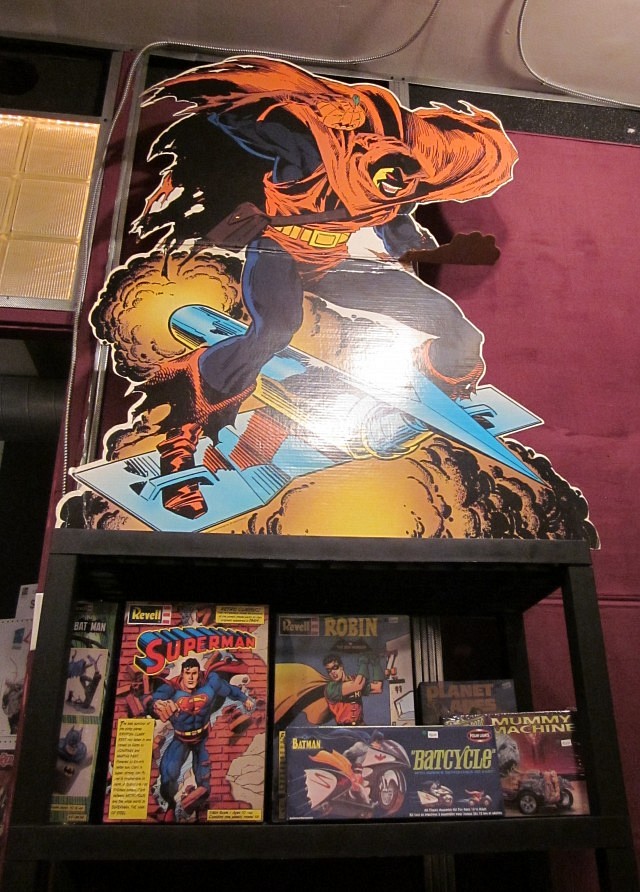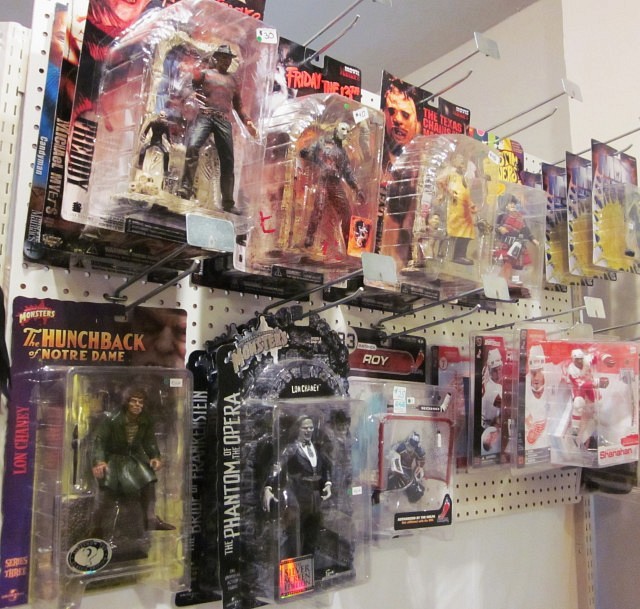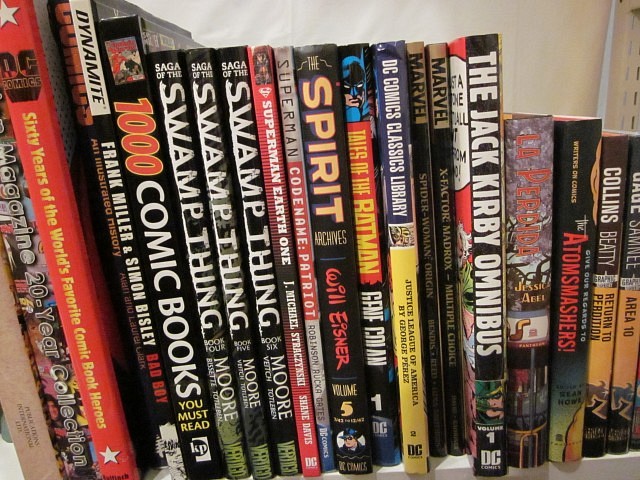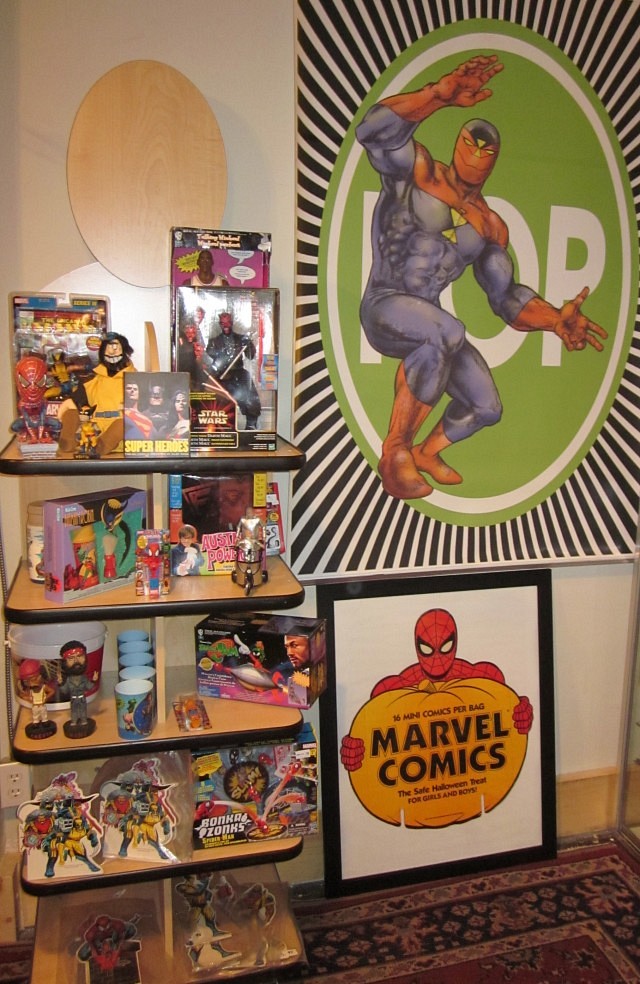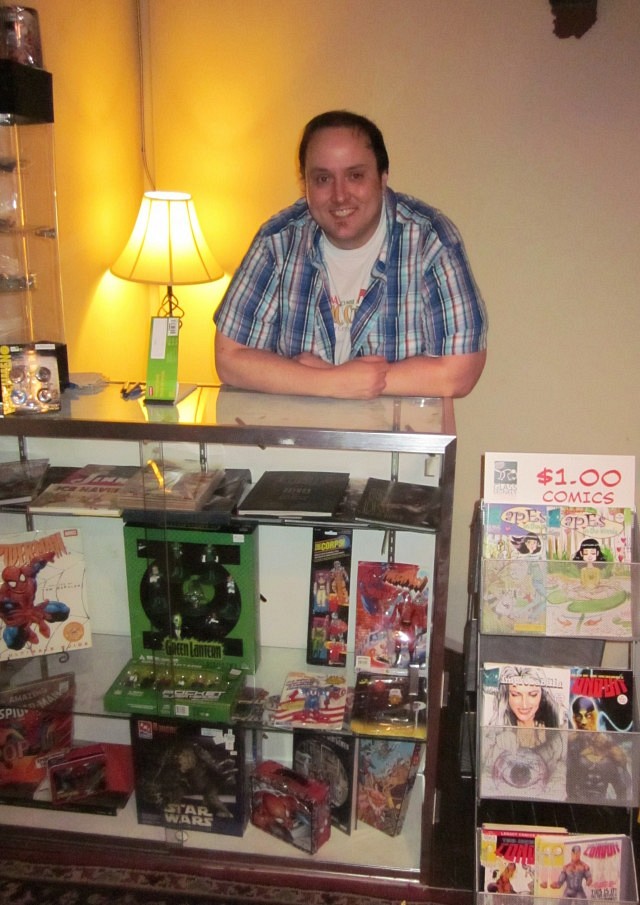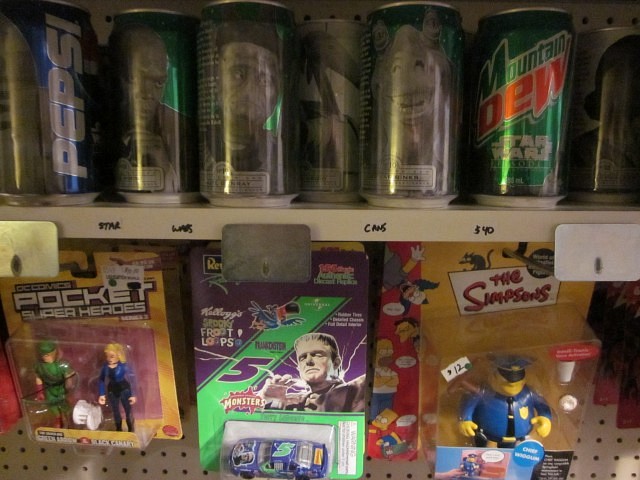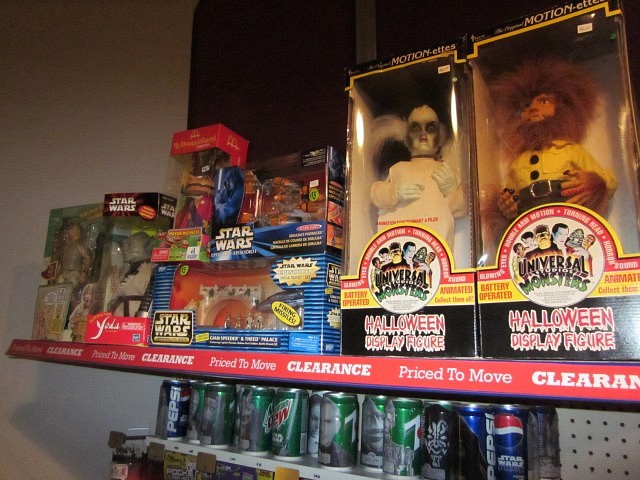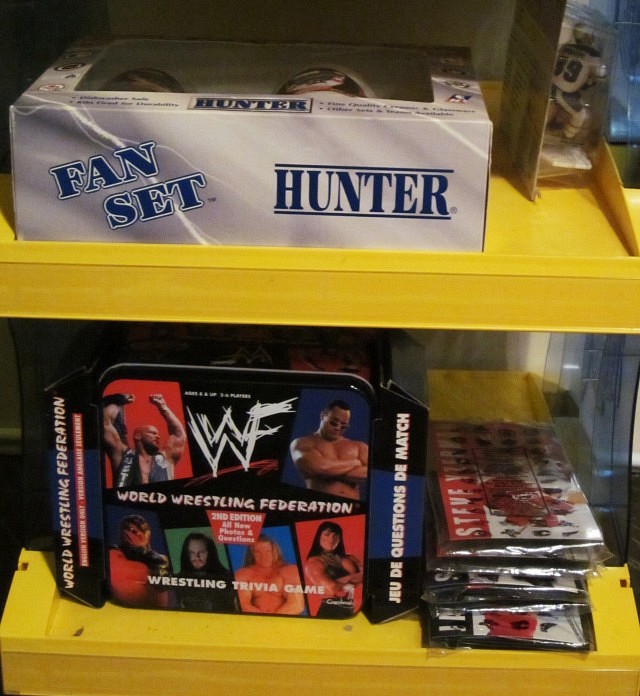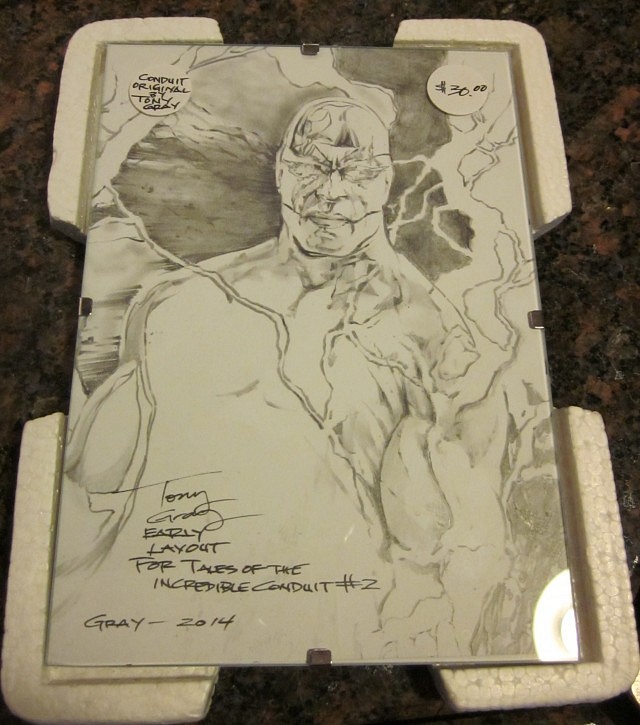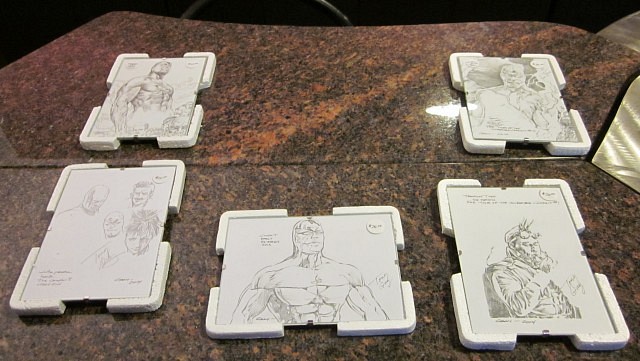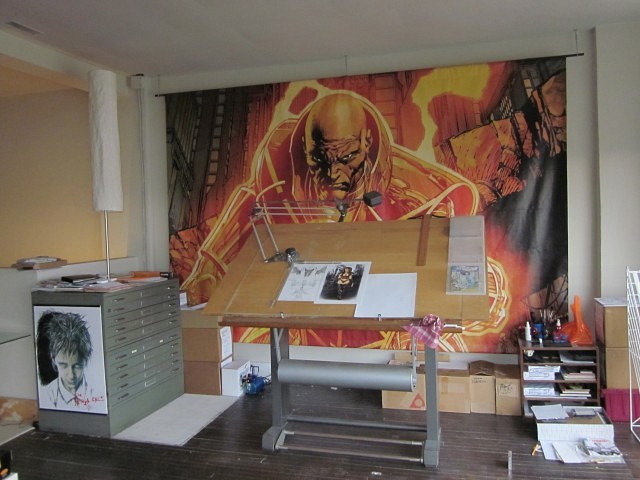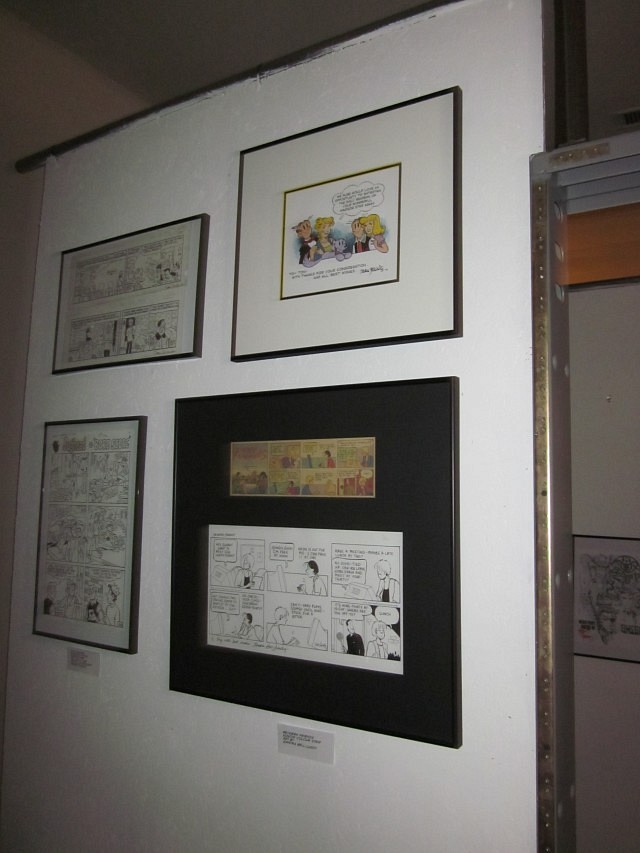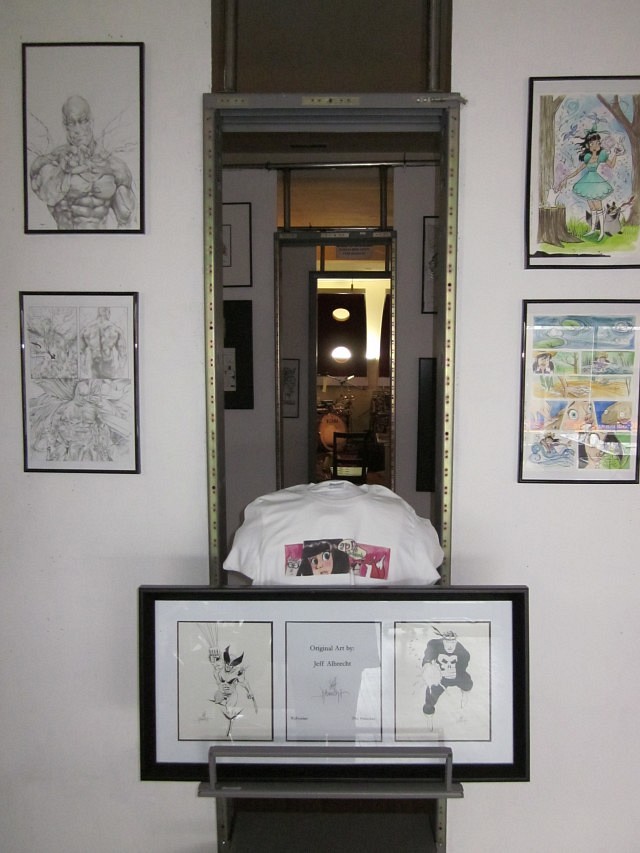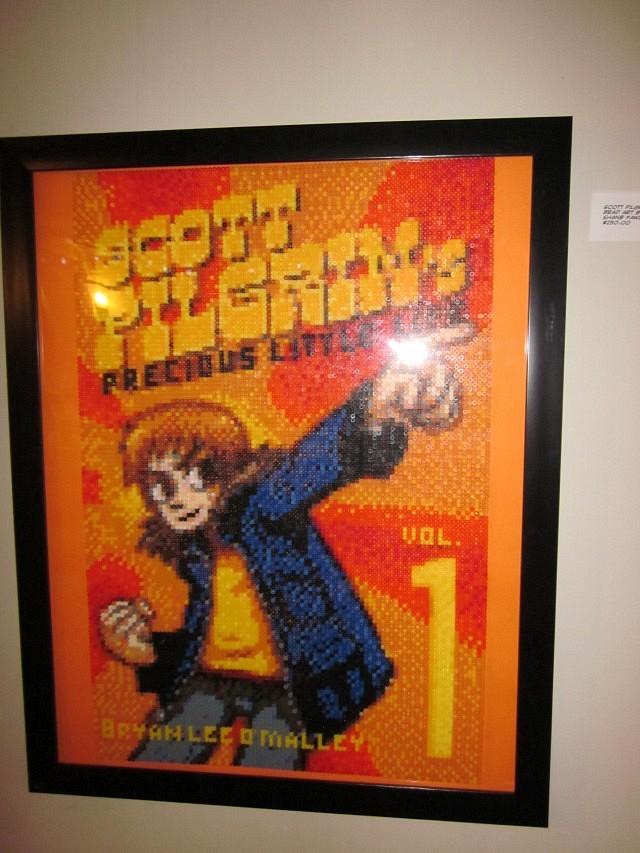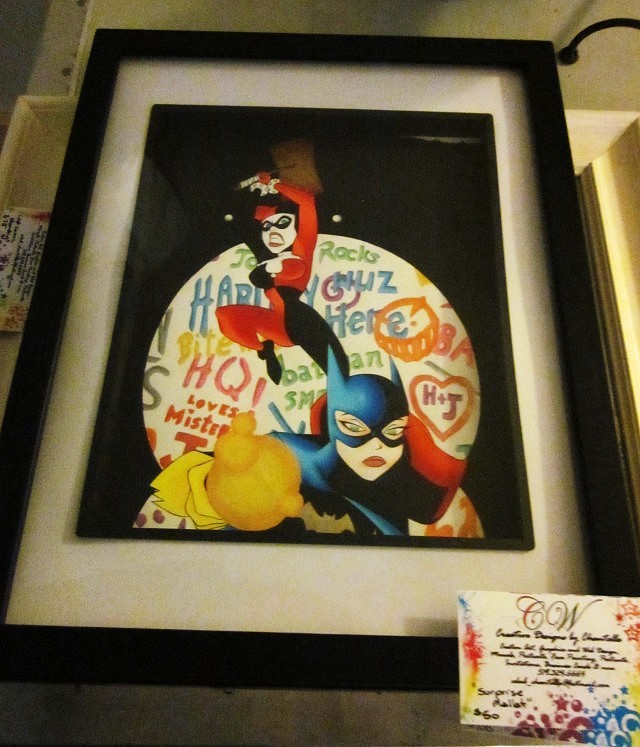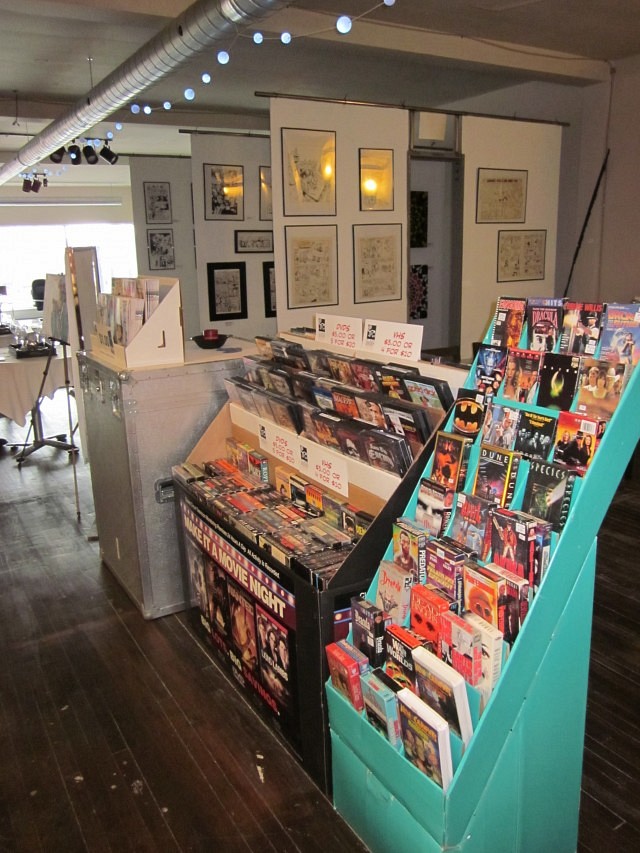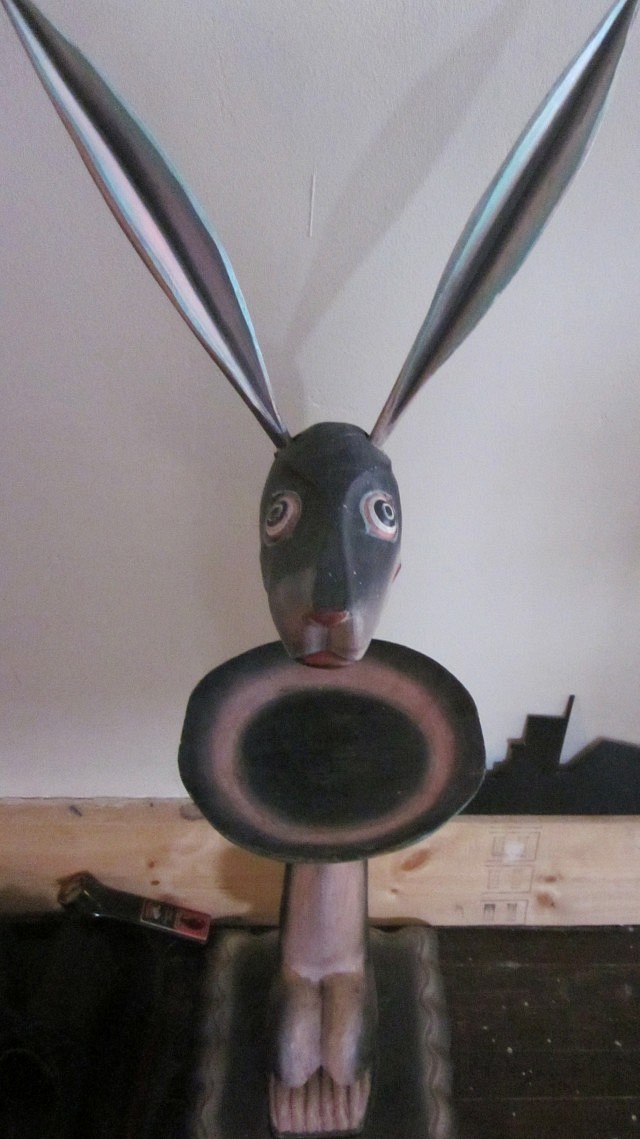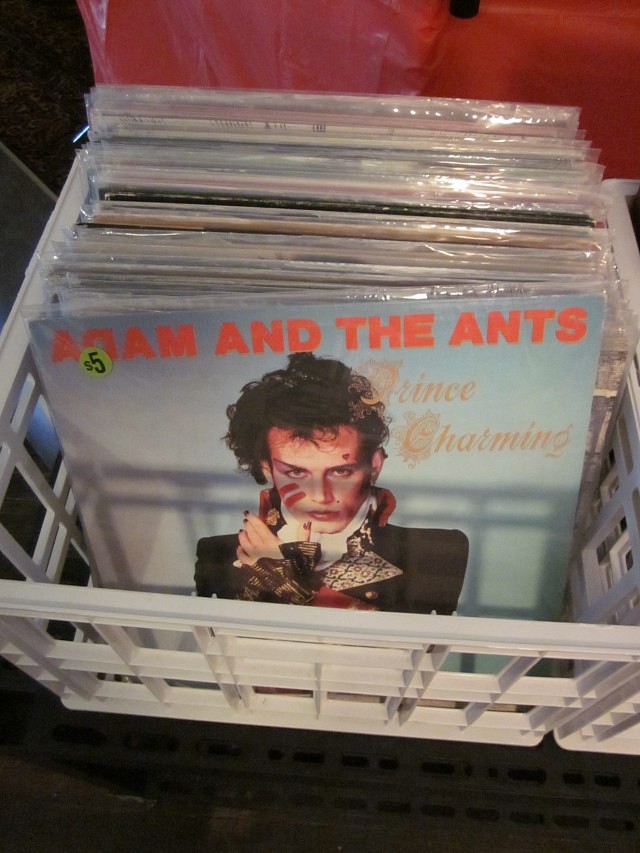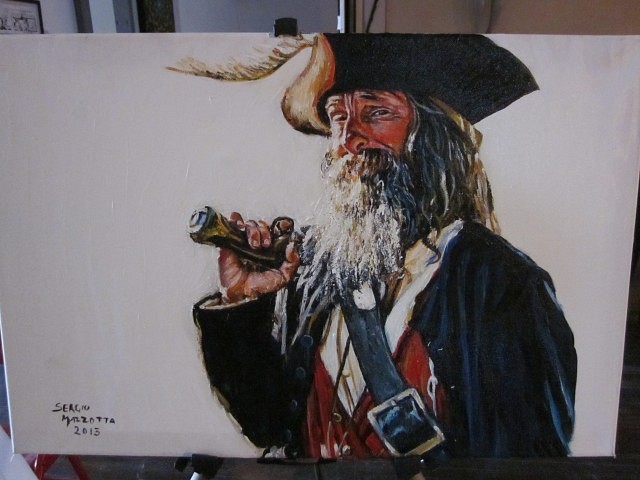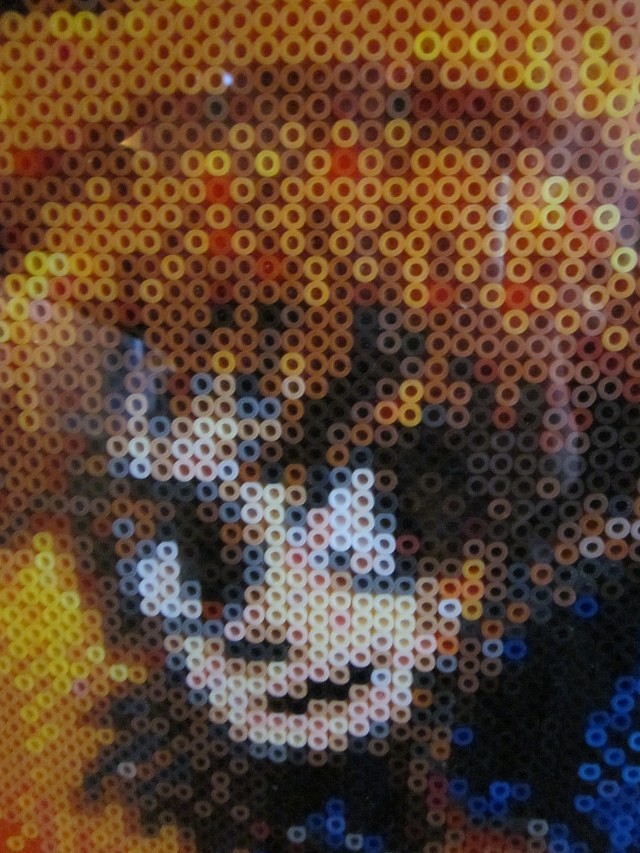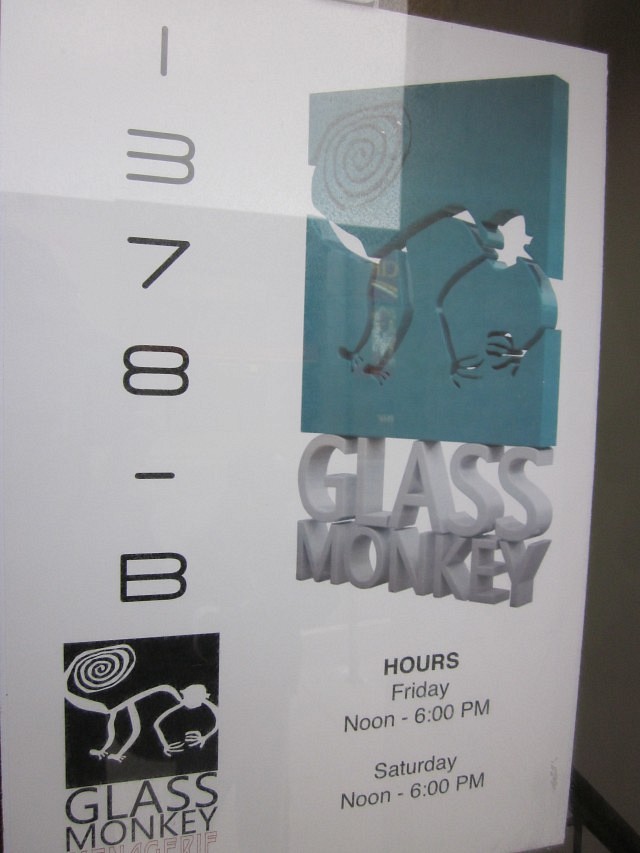 Content Continues Below Local Sponsor Message
Content Continues Below Local Sponsor Message
Content Continues Below Local Sponsor Message