Juniper Books
Thursday March 21st, 2013, 1:12am
Hello time traveller!!
This profile is 3600 days old.
The information listed below is likely outdated and has been preserved for archival purposes.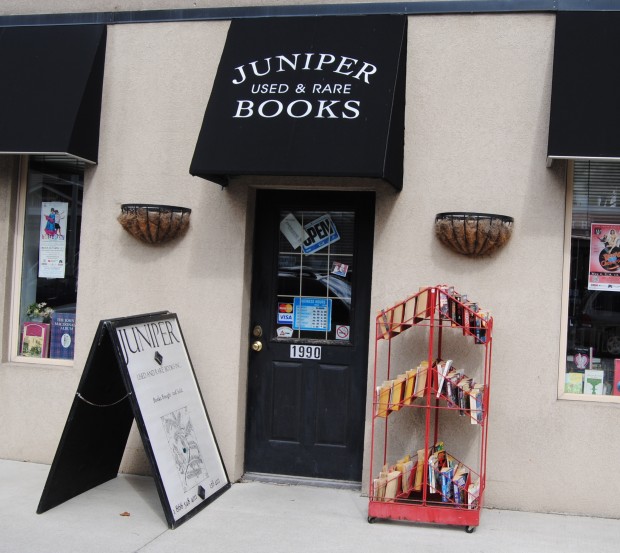 There's a little house on Ottawa street, with creaking wood floors, big comfortable armchairs and lots and lots of books. It is a labyrinth of volumes filled with ideas and imagination, each with its own history, waiting to be explored.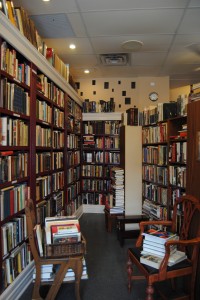 Since 2006, Juniper Books has offered the opportunity for book enthusiasts to become a part of the histories of the used and rare volumes which line the walls, staircases and really any available surface in the converted house.
Roger Wurdmann searched for a year and a half for just the right place to house his collection of 4-5 thousand books before falling in love with the little house just down the street from the Market Square. Within six months, the sizable collection had already jumped to an impressive 25 thousand books.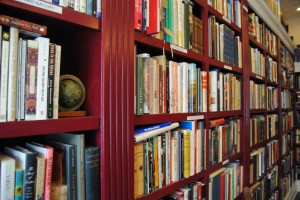 So where did all these books come from? "It's an interesting underworld, the used book world," Wurdmann says. Some came from sales, auctions, the collections of those who have passed on, but most come through the door, and they often seem to come with a story of their own. For example, the story of the rarest book Wurdman can remember making its way into the store.
"An old man came in right when we opened. He looked like he was 100 years old and just got off a ship. He had a flowing beard and came in with this old, old book from 1599. It's a science book from someone who actually predated Galileo and was very important." The gentleman had found the book in the historic McGregor Cowan House in old Sandwich town when it still stood vacant. Looking around inside the empty building, the gentleman had come across stacks of dusty and very old books in the back and intrigued by the volumes, he tracked down the building's owner and picked up the books. 30 or 40 years later, that gentleman walked into Juniper with the old books in tow.
Hearing this story makes me wonder about the history of each used book that I have come into; the places it has been and the people who have touched it and read it and set it down in their living rooms to witness the events of their lives, and then perhaps the stories it will continue to accrue long after it leaves my guardianship and makes its way into the hands and lives of still others.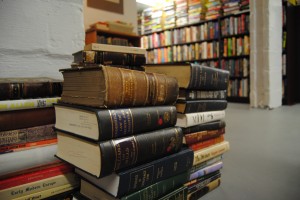 The store itself is not without its own stories, such as the inspiration for the name, "Juniper" Books. "It's kind of a romantic thing," Wurdmann explains lyrically. "When I was about 19 or 20, I went to see Robert Francis, who was a poet in Amherst, Massachusetts. He was a comtemporary of Robert Frost and a friend of his. He lived 20 kilometres outside of Amherst and didn't have a car. Basically he was one of the last real poets who made his living by poetry and teaching violin. They lived in a little cabin surrounded by juniper bushes and a lot of his poetry was nature-oriented so I thought as an ode to him, I would call it Juniper Books. Sort of like an ode to the neglected poets of the world." Seems to me Roger Wurdmann is a bit of a poetic soul himself.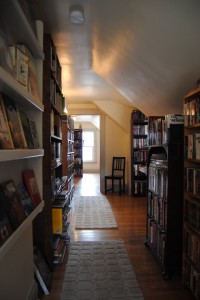 Continuing to support the poetic medium, Wurdmann recently welcomed Salvatore Ala and Robert Stuart (who was nominated for best first book of poetry in Canada) into Juniper Books for a poetry reading hosted by writer Marty Gervais. The event drew a crowd of forty who sipped wine and nibbled on cheese and crackers while the beautiful expression filled the room. The success of this inaugural event means there will be more to come soon.
Perhaps the most alluring aspect of the store is that it still feels like a house. The bookshelves are constructed of sturdy, beautiful wood, lamps provide comforting lighting, the little nooks encourage visitors to sink into a good book, even the kitchen has remained intact, stacked appropriately with books of a culinary nature. This comforting atmosphere is no accident.
"I really like that this is a place where people can come and unplug from their miscellaneous accouterments and just sit down and take a break… I think it adds to the ambiance of the place. People see that and think, 'Wow, this is a place where you can really unwind'." So go ahead, unplug, unwind and explore this truly one of a kind establishment.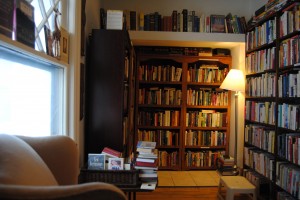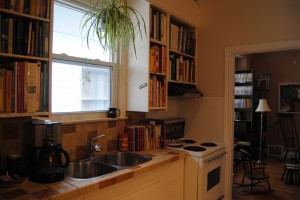 Located at 1990 Ottawa Street, Juniper Books is open Tuesdays-Saturdays from 10:30a.m. to 5:30p.m. Fridays from 10:30a.m. to 9p.m. and Sundays from 1p.m. to 5p.m. The books are all in good condition and typically range from $4 for paperbacks to $8-12 for hardcovers. Those wishing to bring books in may receive cash or double that amount in credit depending on the books. Check out their website at www.juniperbooks.ca.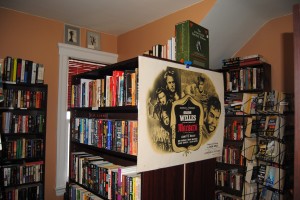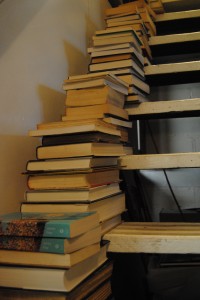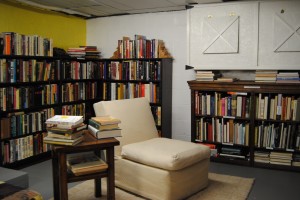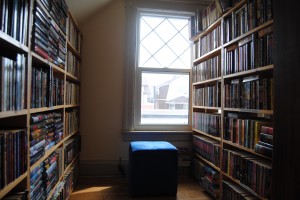 Content Continues Below Local Sponsor Message
Content Continues Below Local Sponsor Message
Content Continues Below Local Sponsor Message