Wizards & Bad Witch Bakery Doesn't Let Pandemic Stop Them
Saturday October 17th, 2020, 3:23pm
Hello time traveller!!
This profile is 781 days old.
The information listed below is likely outdated and has been preserved for archival purposes.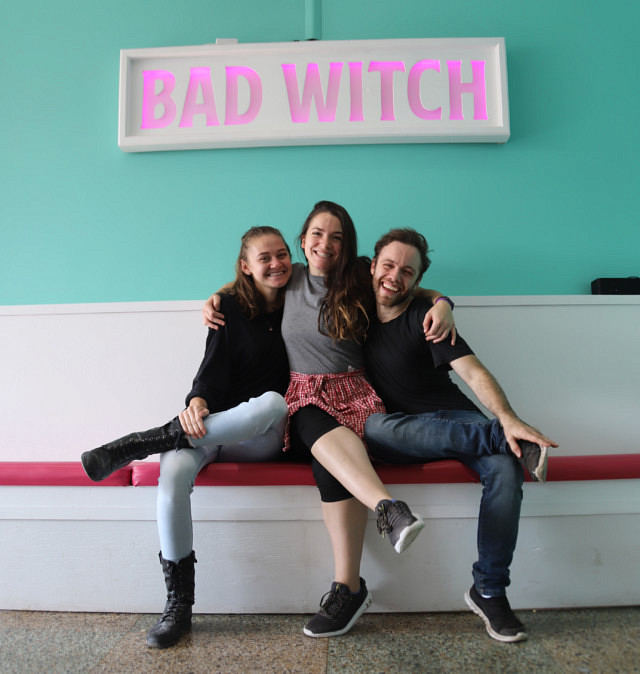 Wizards & Bad Witch Bakery owner Gabby Bleyendaal and her team Erik Donovan and Quinn Taylor had to think fast and adapt with the changes brought on by the pandemic.
"When the pandemic first hit, we stood in our board game cafe at the old location knowing that this wasn't going to work," Bleyendaal explained. "We were doing deliveries for our cheesecakes to survive, but were burning ourselves out."
"We needed to transition to something new," she said. "Then we drove by this building that we're in now that had a 'for lease' sign on it."
"We hit the brakes and knew this was it."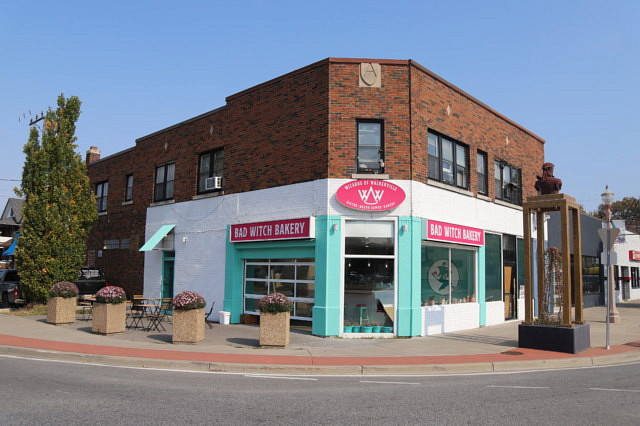 The new location, which has an open-kitchen concept that the wizards and witches enjoy, is a bright new space that the team was looking. With some renovations and long hours put in to the new location, they were ready to re-open as a re-branded location.
"It was sort of a natural transition," Bleyendaal recalls, as their cheesecakes had already been a success at the old location. "We ran with it and went with it."
The new location is now a specialty item bakery, ice cream bar, and take-out restaurant.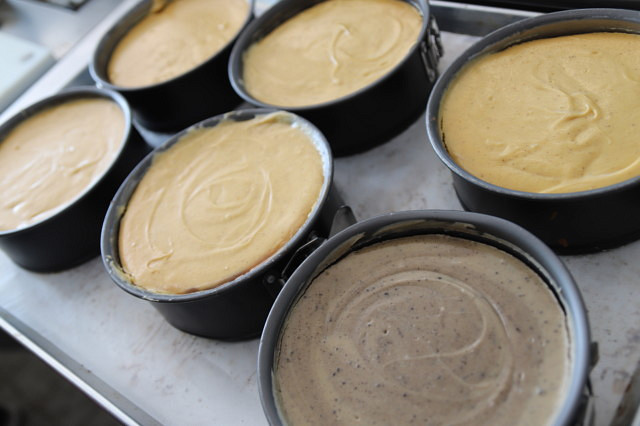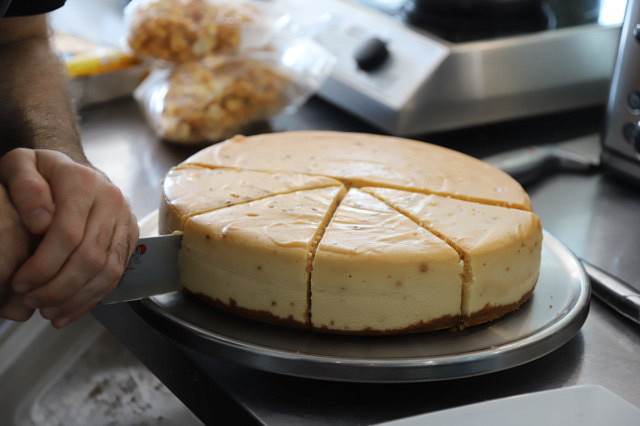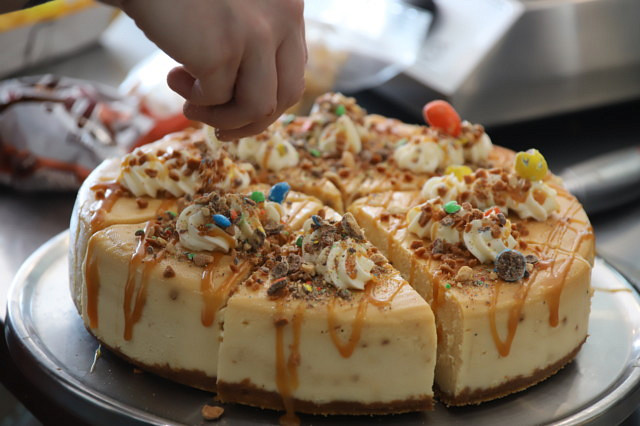 "We're all really obsessed with the Wizard of Oz," said Bleyendaal. "In the movie they always ask 'are you a good witch or a bad witch?' and since cheesecake is sort of like an indulgence, you can come here and are allowed to be a 'bad' witch."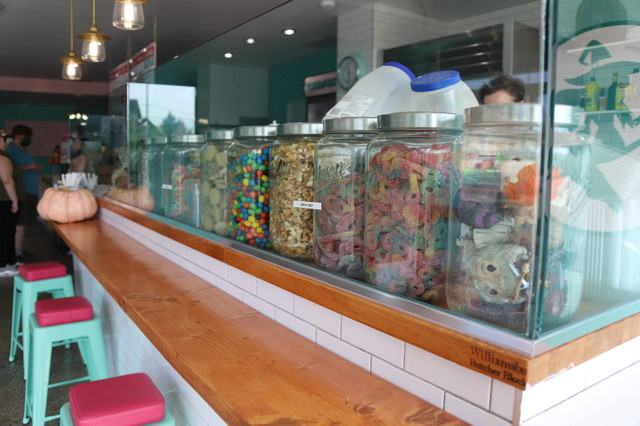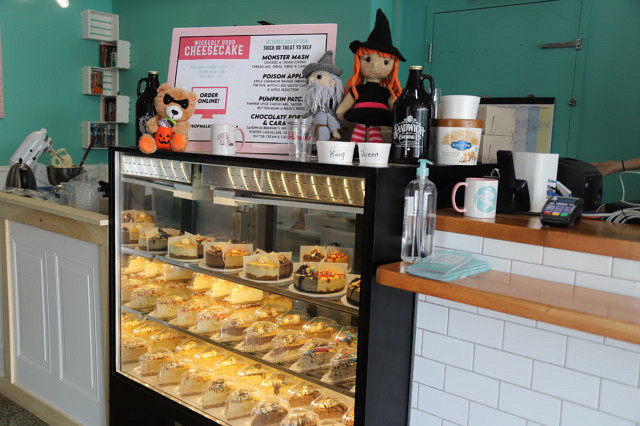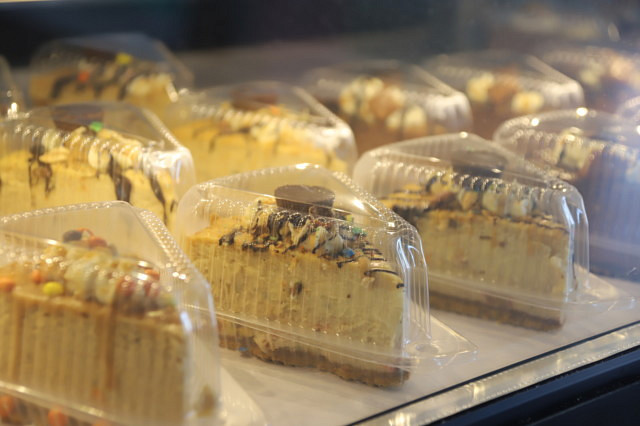 "We already had our wizard (Erik) and me and Gabby are the witches," Taylor explained with a smile.
Throughout the summer, Bad Witch Bakery had offered their staple cheesecakes, either as a single cake, a variety pack or slices, ice cream in a bowl with a selection of toppings, ice cream cookie sandwitches, monster cookies, "freakshakes" and more sweet treats.
Now as the fall has has approached, the establishment is getting back to also serving a hot food menu as they did at their previous location.
"A lot is focused on takeout options," Bleyendaal says. The establishment currently does not have indoor seating, but has a patio.
The food menu includes sandwiches, soups, salads, and healthy "quick-grab" items.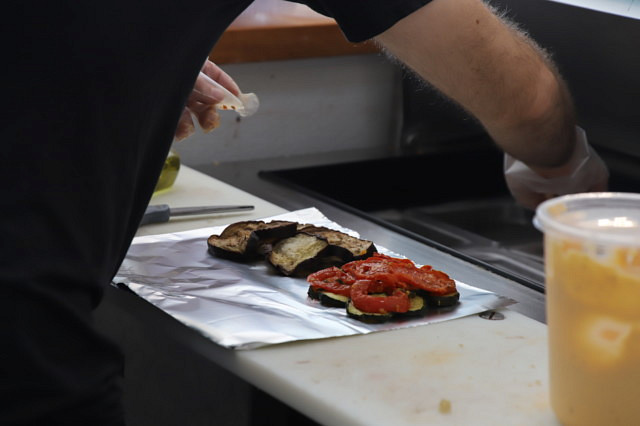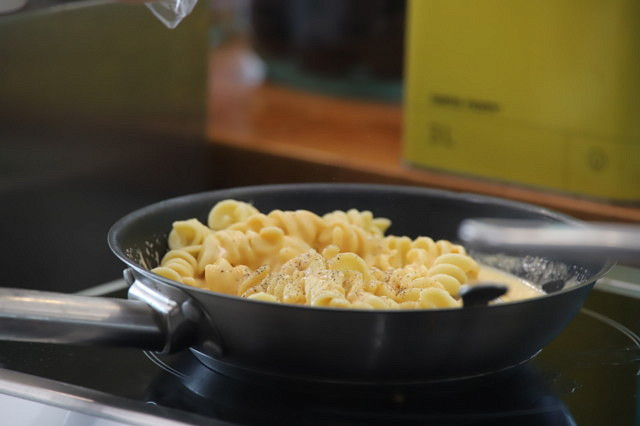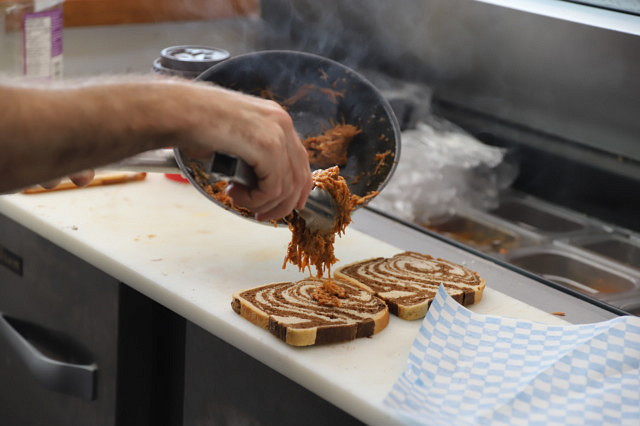 "It's sad we had to become such a small staff," Bleyendaal said, due to the pandemic. "But all of us here can do anything — we all cook, we all bake, we all can work the till."
"There's always at least two out of the three of us here," she said. "So customers get to know us; the neighbourhood has been great. There's something magical about being in this corner, being a part of the historical Erie street, with the garage door open and seeing people walk by."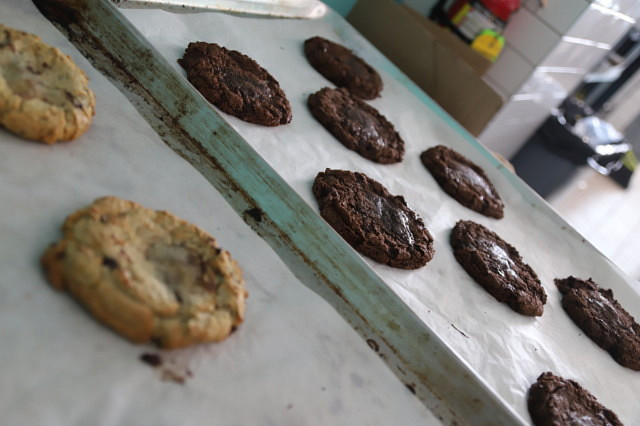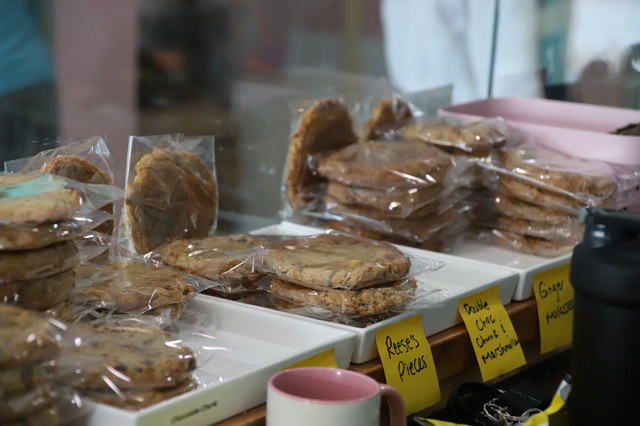 "We are so grateful that in spite of everything, the ups and the downs, we have been able to stay open for the last three years," Bleyendaal said. The establishment is celebrating their third year in business on Saturday October 17th, 2020.
"We have a set of core values that no matter what we do, it drives us," Donovan said.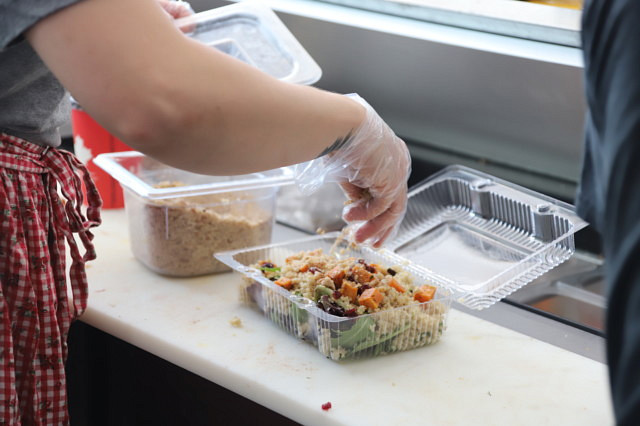 The shop features its wide array of hot food items and bakery items daily. The cheesecake features change, with typically four flavours staying on rotation per month. Inspiration may hit and the chefs may post a special flavour or two over the course of the month as well — which they always post on their social media accounts.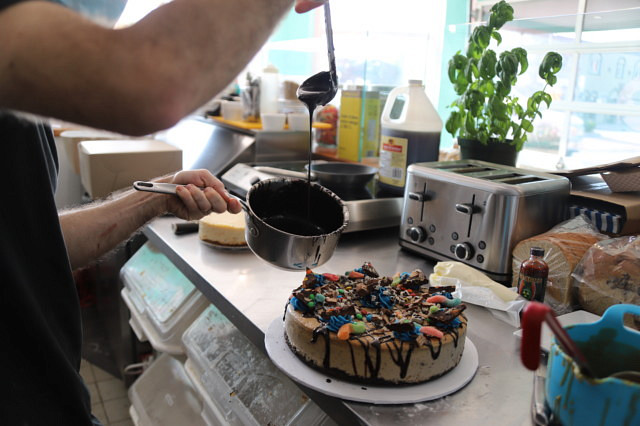 The team is thankful for their fans who ordered cheesecakes through the pandemic, for birthdays, celebrations, or just reminders of care, as well as those who checked out their new establishment upon reopening.  Now with the new season, new adaptions will be made, but they have proven time and time again that their innovation always comes out on top — as Windsorites do.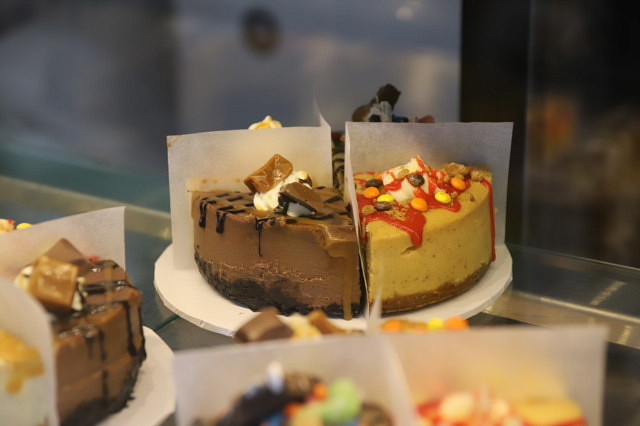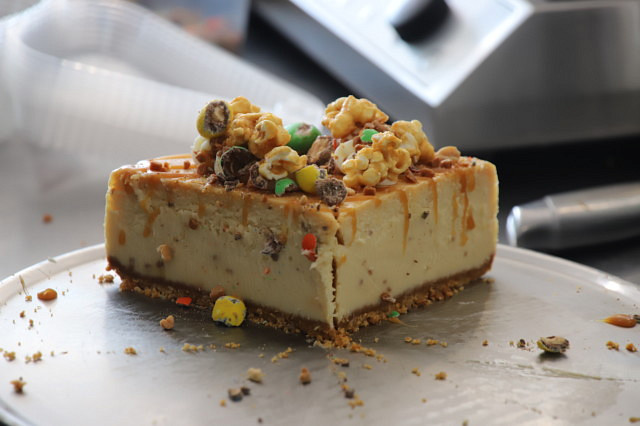 Wizards & Bad Witch Bakery produces between 80 to 100 cheesecakes per week.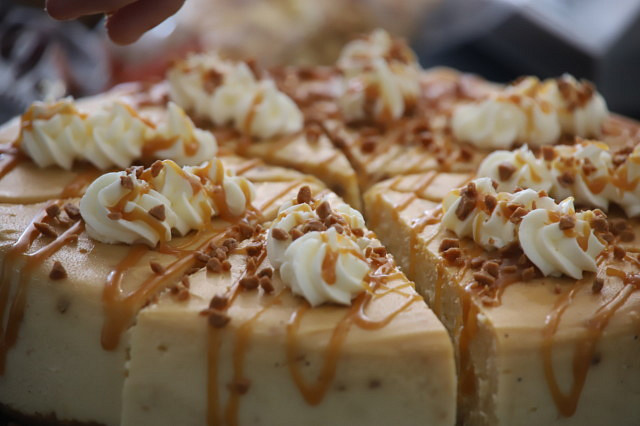 Want to try a cheesecake, or another delicious treat, for yourself? Visit Wizards & Bad Witch Bakery at their recently renovated location at 900 Erie Street East.
Keep updated on flavours and what's going on by following them on Facebook here, and check out their website for ordering online here.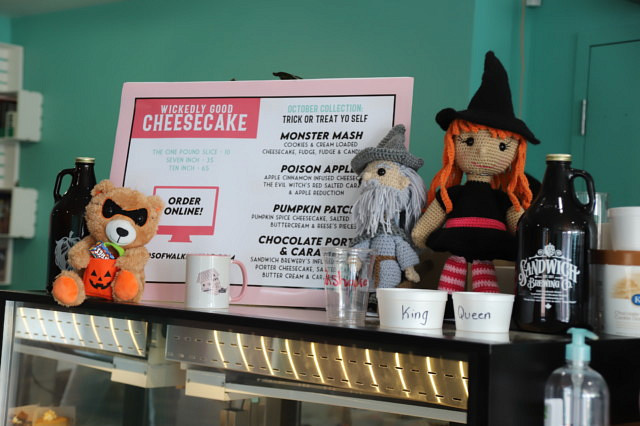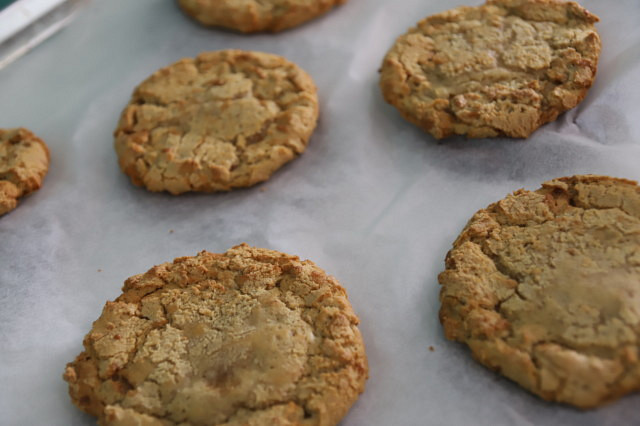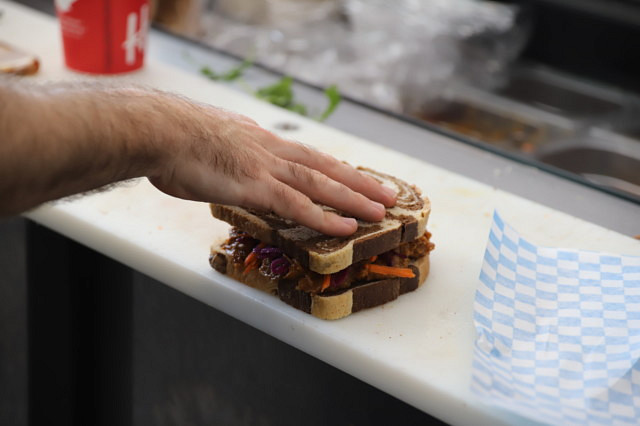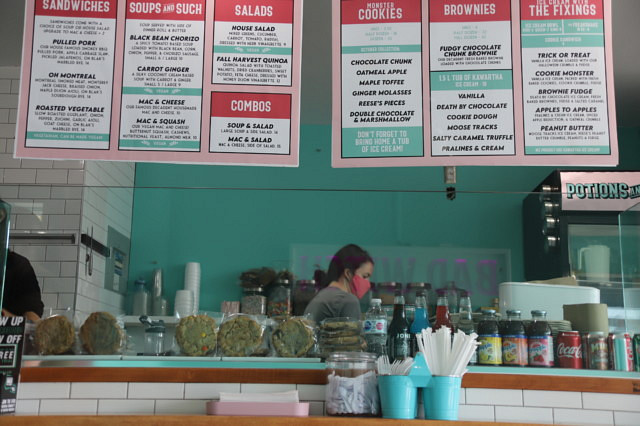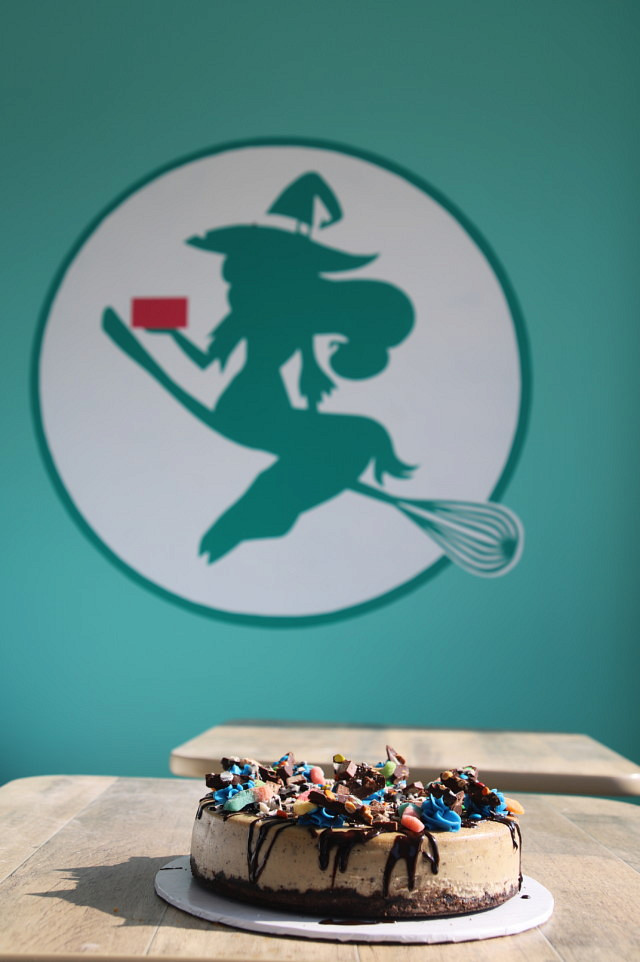 Content Continues Below Local Sponsor Message
Content Continues Below Local Sponsor Message
Content Continues Below Local Sponsor Message