Restoration Begins At The John R. Park Homestead
Wednesday November 1st, 2023, 10:47am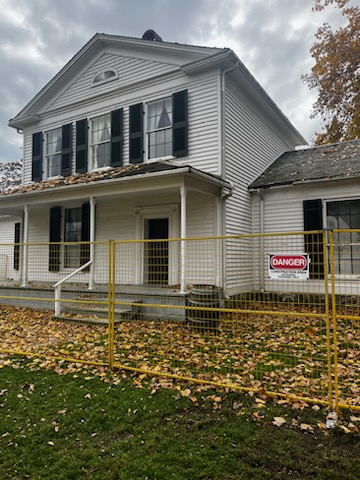 Significant restoration work is underway at the John R. Park Homestead Conservation Area.
A comprehensive architectural review has identified that nearly $1.5 million dollars in structural repair work, foundation works, roof repairs, window and door replacements, waterproofing and more needs to be undertaken to ensure the sustainability of the precious original buildings of John and Amelia Park.
A leadership gift from The Toldo Foundation announced earlier this month, $500,000 from the Essex Region Conservation Authority, and another $100,000 raised through the Essex Region Conservation Foundation, the most pressing restoration works, including the structural repairs to the roof and foundation of the historic home, are proceeding. The Essex Region Conservation Foundation is concurrently working to raise the balance of the funds needed to complete the comprehensive restoration works.
"While the remainder of the outbuildings, the conservation area grounds, and the Conservation Centre will remain open during construction, the historic home will be closed to the public until Spring 2024," explained Kevin Money, Director of Conservation Services. "Valuable educational programming and unique special events will still take place in a re-imagined way."
Content Continues Below Local Sponsor Message
Content Continues Below Local Sponsor Message
Content Continues Below Local Sponsor Message