List Of Remembrance Day Ceremonies Across Windsor-Essex
Thursday November 9th, 2023, 3:00pm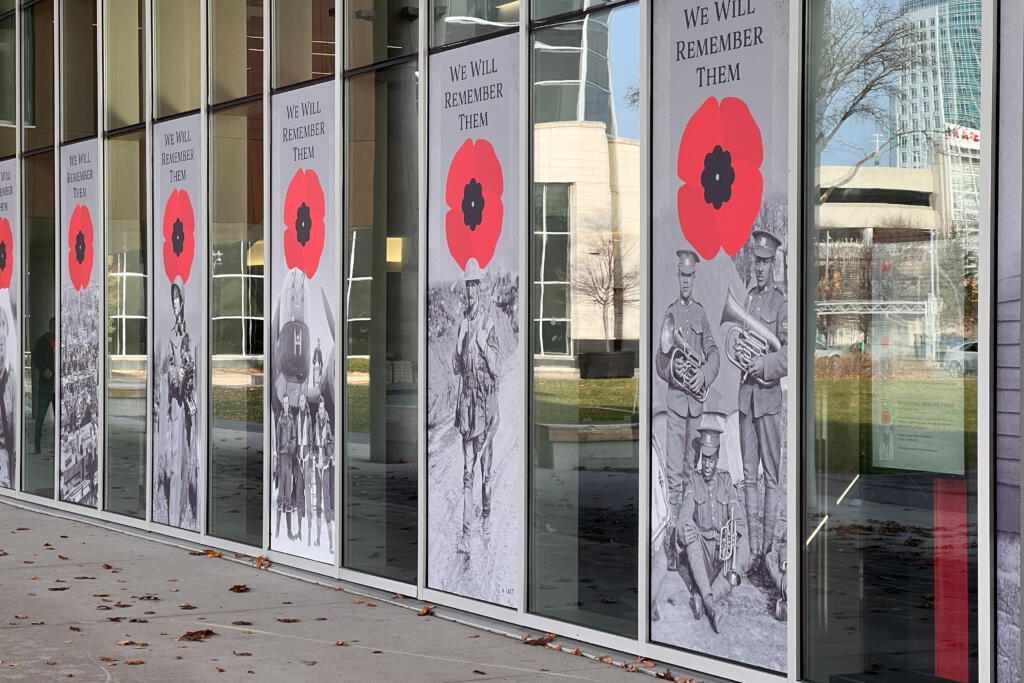 Saturday morning, the Windsor-Essex community is invited to come together and honour the men and women of the Canadian Military, past and present.
Each November 11th, Canadians pay tribute to the sacrifices of those who have served their country in the military in times of war and peace.
Remembrance Day Parade:
For the first time in several years, members of the HMCS Hunter and members of the Windsor Regiment (RCAC) will march from the Great Canadian Flag at Dieppe Gardens up Ouellette Avenue, and over to the cenotaph outside Windsor City Hall. This parade march will start out from Dieppe at approximately 10:30am.  Members of the public are invited to gather along the roadways and join in the parade as it passes by on route to City Hall.
Downtown Windsor:
Starting at 11:00am, representatives of the Windsor Veterans Memorial Services Committee, military representatives, pre-registered wreath bearers, government officials, and members of the public will attend the cenotaph at City Hall Square in Windsor for an outdoor service. Special guest speakers from the military will include Honorary Colonel Joseph Ouellette for the Essex and Kent Scottish and Commodore Patrick Montgomery, Commander of the RCN Naval Reserves, who is visiting our community in honour of the 100th Anniversary of the Royal Canadian Naval Reserves.
Essex:
A march will start at 10:15am from the RC Legion Br. 201 to the Cenotaph for an 11:00am service.
Amherstburg:
The parade will assemble at The Legion at 10:30am and proceed to the Cenotaph in the King's Navy Yard for a service at 11:00am.
Comber:
Parade and ceremony at the Comber Veterans Memorial Garden on Main Street Comber Legion, Branch 241 at 10:45am. Light lunch to follow at the Comber Legion.
Belle River:
Ceremonies start at 10:45am at Ouellette and South Street.  Meal to follow at the Belle River Legion, including hot dogs, pop, and chips for kids from the Belle River Lions Club.
LaSalle:
Ceremony at Cenotaph Park at 11:00am.
Leamington:
A parade will start on Mill Street West (in front of Thrift on Mill) at 10:40am and end at the Cenotaph where the ceremony will begin.

Kingsville:
Service at the Cenotaph at 11:00am.
Content Continues Below Local Sponsor Message
Content Continues Below Local Sponsor Message
Content Continues Below Local Sponsor Message