ADM To Green The Greenway In Essex
Wednesday October 25th, 2023, 4:36pm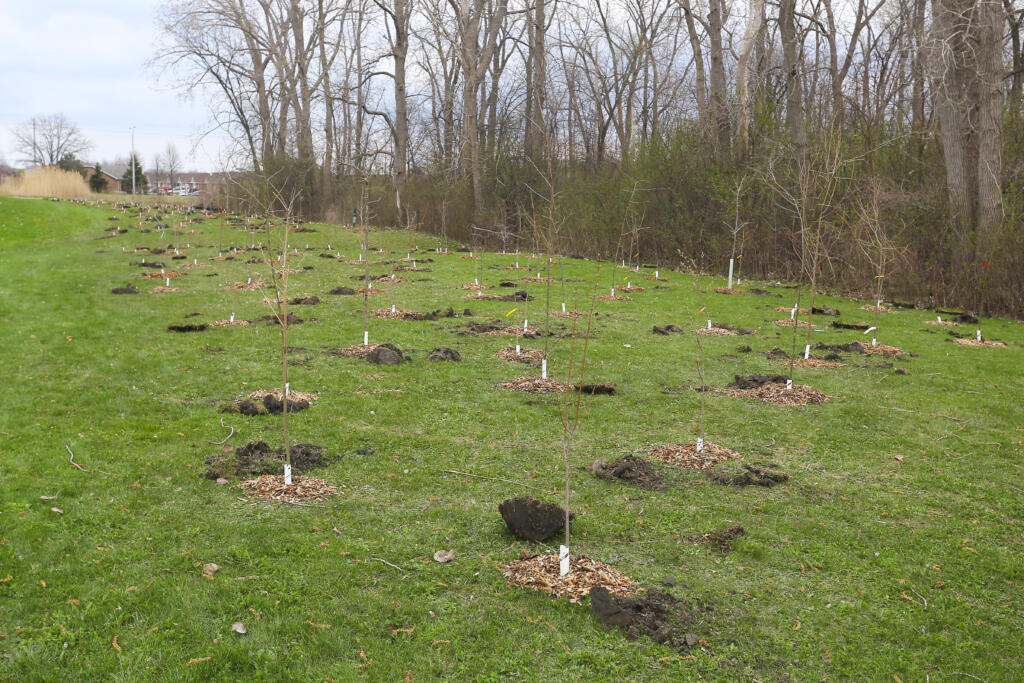 The Chrysler Canada Greenway will become a little greener this year, through ADM's corporate social investment program, ADM Cares, ADM employees and friends will plant 300 trees along a Harrow section of the Greenway that is currently void of trees.
"At ADM, it is our dedicated mission to create impactful, lasting and measurable change in communities where ADM has a footprint, and globally," said Andrew Kozak, account manager for ADM Agri-Industries in Windsor, Ontario. "The Chrysler Canada Greenway is an important aspect of our region, and we are thrilled to have the opportunity to show our support through tree planting activities and to beautify the Greenway so people can enjoy it. This initiative is a reflection of ADM's effort to sustain and strengthen communities, and support initiatives that drive meaningful social, economic and environmental progress."
ADM is inviting volunteers from the public to join them in planting these trees on Saturday, November 4th from 10:00am to 12noon along the Harrow section of the Chrysler Canada Greenway. Volunteers must pre-register for directions, and high school students are especially welcome to earn community service hours. Volunteers can register at https://essexregionconservation.ca/ADM-planting.
"ADM Cares should be recognized for its leadership in corporate social responsibility for this generous investment in enhancing the environmental sustainability of our region," said Claire Wales, President of the Essex Region Conservation Foundation. "Adding 300 trees to the Greenway trail enhances its function as a habitat corridor and helps mitigate flooding. These new trees will also provide shade for the thousands of people who use the trail for recreation and active transportation. Trees have also been identified as the biggest weapon in the fight against climate change."
Content Continues Below Local Sponsor Message
Content Continues Below Local Sponsor Message
Content Continues Below Local Sponsor Message