Windsor International Film Festival Announces Advance Screening Of Mr. Dressup: The Magic Of Make-Believe
Wednesday September 13th, 2023, 9:10am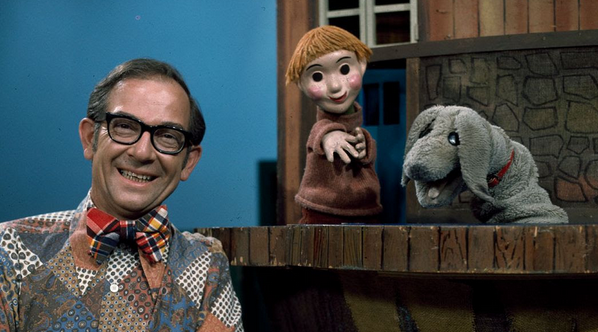 The Windsor International Film Festival will host an exclusive pre-release screening of Mr. Dressup: The Magic of Make-Believe on September 27th, 2023. The documentary, which recently held its world premiere at TIFF, looks back on the life and career of the Canadian television icon.
The feature-length documentary tells the origins and history of Canada's favourite children's show, Mr. Dressup, which built a legacy of kindness, patience, inclusiveness and creativity in 4,000 episodes across 29 years on CBC. With never-before-seen footage and interviews, the documentary reveals Ernie Coombs' two passions: Entertaining others with childlike wonderment and kindness, and the love for his wife and family, who were his support system and biggest fans. From his early days working with Fred Rogers, to his remarkable creative collaboration with puppeteer Judith Lawrence (voice and creator of Casey and Finnegan), to the struggles to fund the iconic series, and finally, his second act touring college campuses, the documentary shows the highs and lows of the creative force that helped raise Canadian children for well over four decades.
"We're excited to be working with Amazon Studios to bring this nostalgic title to our audiences in Windsor," said Vincent Georgie, Executive Director and Chief Programmer for WIFF. "It will be a joy to celebrate the inspiring and heartwarming story of Mr. Dressup on-screen."
The screening of Mr. Dressup: The Magic of Make-Believe will be hosted at the Capitol Theatre at 7:00pm. Tickets are available online now at windsorfilmfestival.com, and will be available at the door 30 minutes before showtime.
Content Continues Below Local Sponsor Message
Content Continues Below Local Sponsor Message
Content Continues Below Local Sponsor Message