Sean Kenney's Animal Super Powers Made with LEGO® Bricks Coming To LaSalle
Thursday September 21st, 2023, 8:02am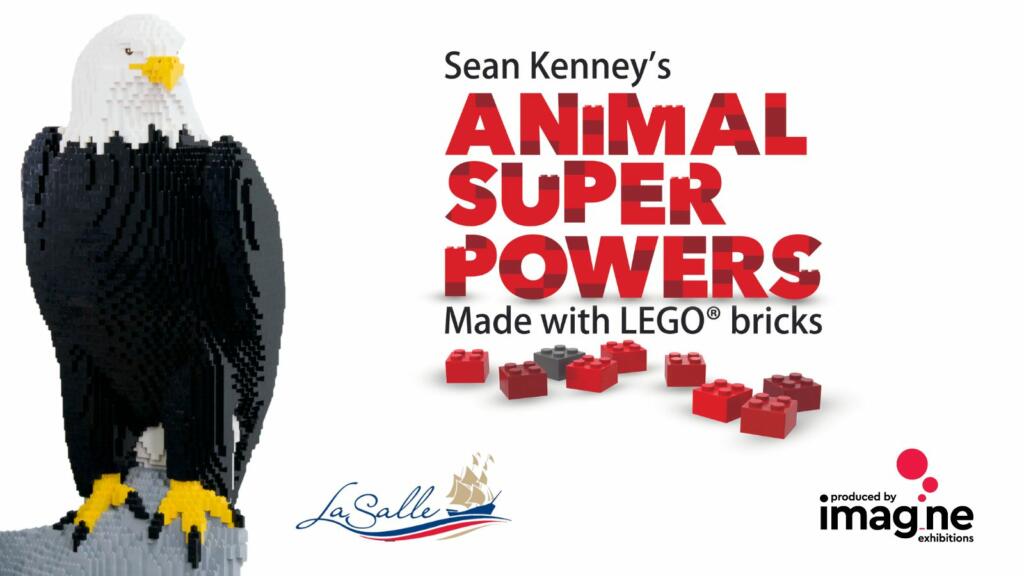 Sean Kenney's Animal Super Powers Made with LEGO® Bricks, a brand new exhibition featuring awe-inspiring sculptures made from LEGO® bricks, is coming to the Event Centre at LaSalle Landing from Monday, January 22nd, 2024 to Saturday, April 6th, 2024.
From the mind of acclaimed artist, Sean Kenney, Animal Super Powers showcases larger-than-life sculptures of creatures who have evolved to possess their very own "super powers" and invites guests to learn the science behind them.
"We are extremely excited to bring this large-scale exhibit to our community. Not only will it be a fun adventure, but it will bring education, excitement, and imagination to the Event Centre at LaSalle Landing," says Mayor Crystal Meloche.
The sculptures and exhibits in Animal Super Powers explore the evolutionary, biological, and environmental reasons for amazing animal adaptations such as shapeshifting, super-strength, echolocation, and limb regeneration and asks guests to imagine themselves with the same abilities.
Combining the world's most beloved toy brick with the mythology of super heroes, Animal Super Powers provides an entertaining platform through which visitors can appreciate the wonders of the natural world.
Content Continues Below Local Sponsor Message
Content Continues Below Local Sponsor Message
Content Continues Below Local Sponsor Message