LaSalle Police Launch Investigation Into Stolen Vehicle
Wednesday September 27th, 2023, 11:52am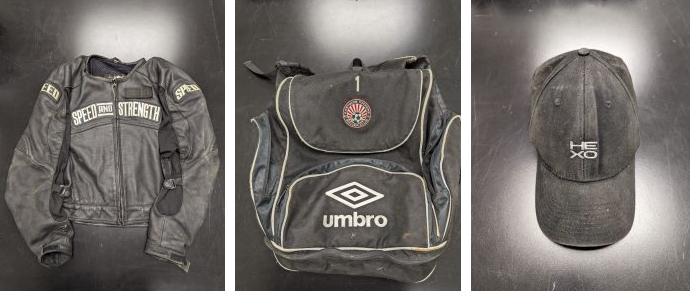 LaSalle police are looking for information in a stolen vehicle investigation.
Police say around 7:20 am Thursday, officers attempted to stop a reported stolen vehicle at Sprucewood and Malden; however the driver chose to evade police, accelerating and refusing to stop.
In the interest of public safety, officers decided not to pursue the vehicle further. Shortly afterward, the stolen pickup truck was located abandoned at the southern end of Mencarelli, near the woodlot. Officers commenced a ground search for the suspect in the surrounding area.
Officers located the suspect in the woodlot, who continued to flee on foot. During this pursuit, officers continued to give chase as the suspect fled through the Sovereign Woods neighbourhood, traversing fences and backyards of residences. A concerned resident in the 5800 block of Oxley reported an individual who had jumped their fence and crossed through their yard. Despite extensive efforts, the suspect managed to elude capture.
The suspect is described as a white male, aged 20 to 25, with a dark mustache and a thin build, standing between 5'6" and 5'8" tall. Initially, he was wearing grey jeans, a black leather jacket, a black hat, and a black backpack. During the foot pursuit, he discarded the hat, jacket, and backpack, leaving him in gray jeans and a black T-shirt.
LaSalle Police are urging residents in the Mencarelli, Sovereign Woods, Oxley, Dalton, Bishop, Bagley, and nearby areas to review their surveillance cameras between 7:20am to 9:00am for any footage that may resemble the provided description of the suspect.
Anyone with information is asked to call the LaSalle Police Service at 519-969-5210. Anonymous tips can be left with Crime Stoppers at 519-258-TIPS (519-258-8477) or online at www.catchcrooks.com.
Content Continues Below Local Sponsor Message
Content Continues Below Local Sponsor Message
Content Continues Below Local Sponsor Message