Sandbags Now Available In Lakeshore
Thursday August 24th, 2023, 4:21pm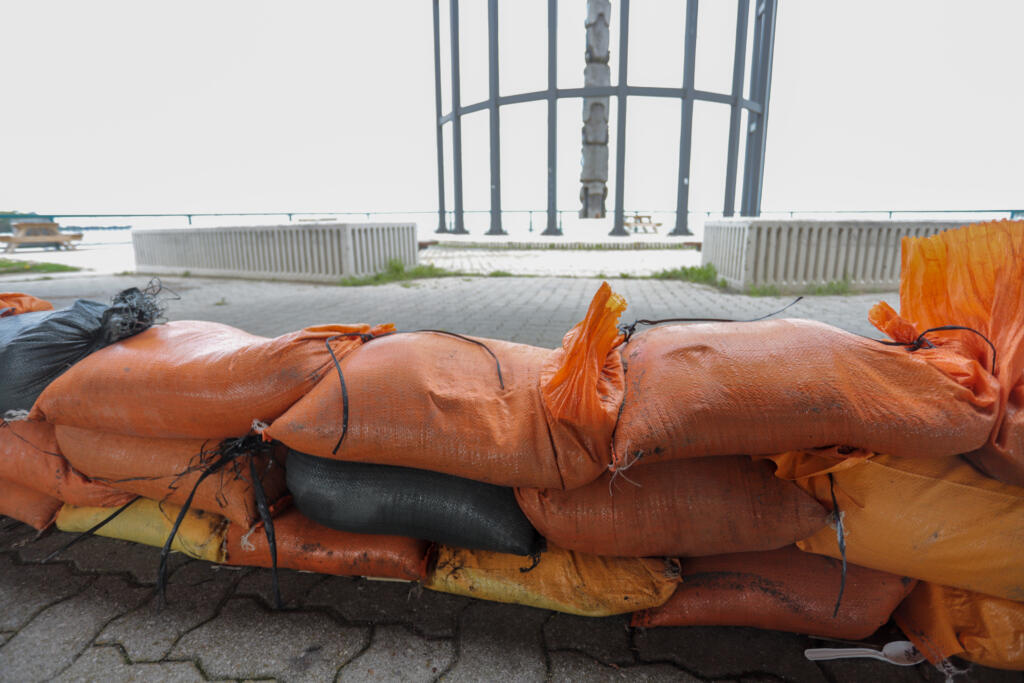 Filled sandbags are now available for Municipality of Lakeshore residents impacted by, or at risk of, flooding.
Residents are invited to pick up sandbags at the West Public Works Yard (1089 Puce Road) until 8:00pm Thursday.
The Municipality continues to deal with flooding from the significant amount of rainfall experienced throughout the evening of August 23rd and into the morning of August 24th. There is a risk of additional flooding with more rainfall expected later tonight.
Sandbag Tips:
Sandbags placed in appropriate locations around your home can help minimize the impact of flooding. Sandbags are ineffective for shoreline use as they cannot stop water from coming ashore under strong winds and waves. While they will not stop the water completely, sandbags can help reduce the amount of water entering your home and damaging your property if used correctly.
Build sandbag walls across external doorways, including sliding doors and garage doors. Place sandbags across entrances to basement windows or vents at the bottom of external walls.
The height of the sandbag wall will depend on the expected height of the water, however, it is generally 2-3 sandbags rows high.
Content Continues Below Local Sponsor Message
Content Continues Below Local Sponsor Message
Content Continues Below Local Sponsor Message