Ouellette Car Cruise Returns Friday
Thursday August 17th, 2023, 7:45am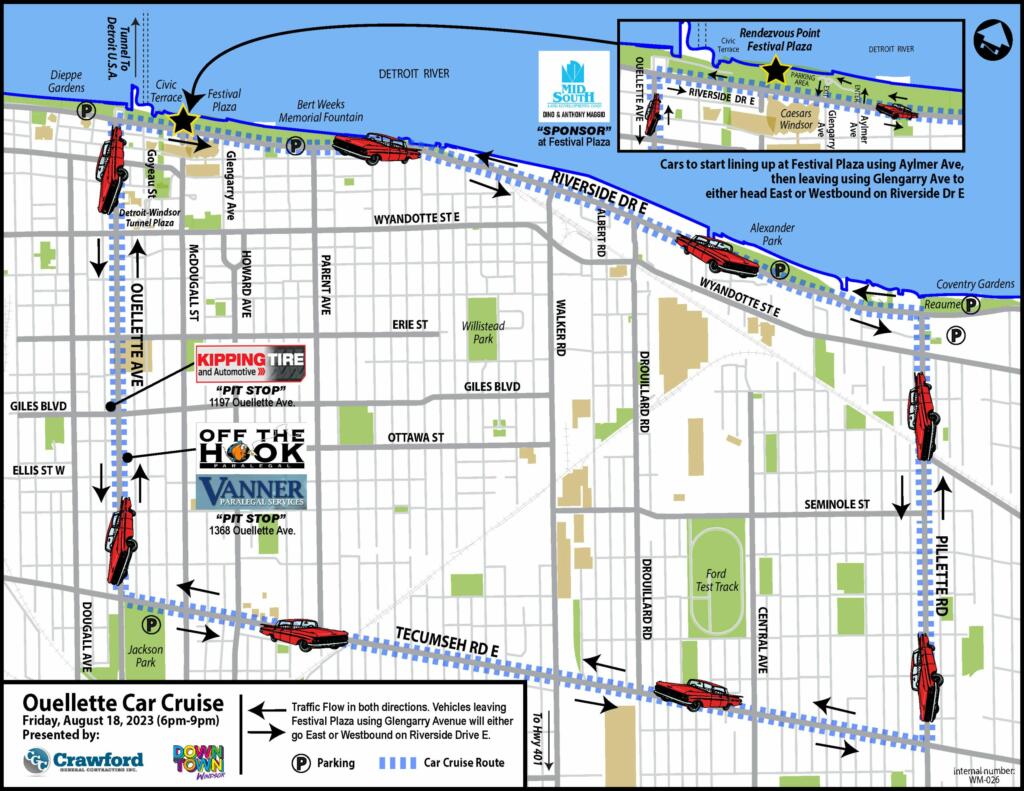 The Ouellette Car Cruise returns this Friday with its remarkable lineup of vintage classics, custom marvels, street rods, and the might of muscle cars.
"The Ouellette Car Cruise is not just an event; it's a celebration of automotive history, design, and passion. Seeing Ouellette Avenue and Riverside Drive come alive with these magnificent machines is nothing short of magical," said DWBIA Chair Chris McLeod.
This year's edition – the eighth spectacular iteration – promises more thrills as cruisers set out from the Riverfront Festival Plaza, making a grand journey through the heart of Windsor, starting at 6:00pm. With the route encompassing iconic streets and turning points, spectators are in for an immersive experience.
At the Riverfront Rendezvous, Festival Plaza will transition into an elegant showcase from 1:00pm to 9:00pm. Here, revelers can take in the cars, the camaraderie, the atmosphere, and, of course, the sumptuous offerings from a host of food and beverage vendors as well as unique retail offerings.
For those wanting to be a part of this adrenaline-pumping event, participation can be secured by registration; all are entered for a chance to win incredible door prizes from the generous local business community.
Cruisers are also encouraged to make a pit stop at Kipping Tire, 1997 Ouellette Avenue, for free Dari-Delite ice cream, and at Off the Hook Paralegal and Vanner Paralegal Services, 1368 Ouellette Avenue, for fresh lemonade by Bacchus Ristorante.
Content Continues Below Local Sponsor Message
Content Continues Below Local Sponsor Message
Content Continues Below Local Sponsor Message