FIREFEST 2023 Announces Community T2B Rescue Relay
Tuesday August 1st, 2023, 2:19pm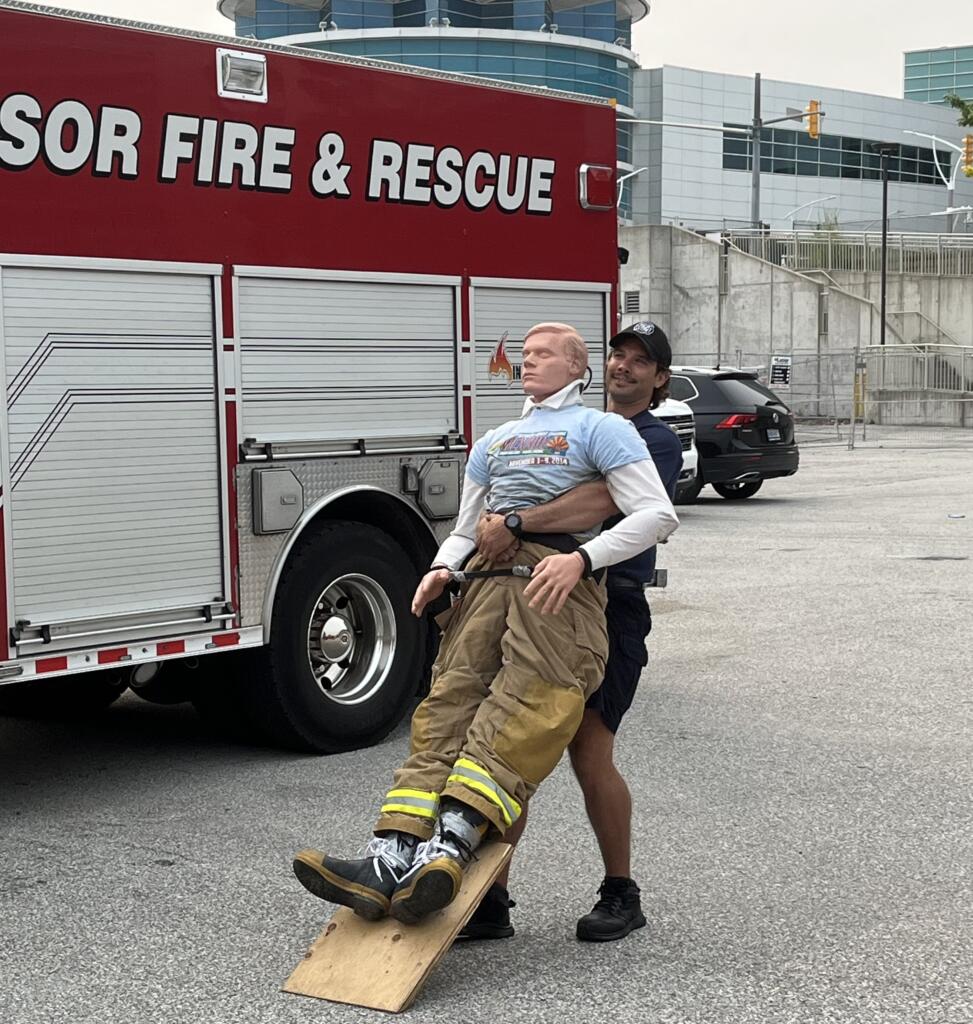 FIREFEST 2023 and charity partner Transition to Betterness (T2B) are looking for corporate teams to participate in upcoming T2B Rescue Relays.
FIREFEST kicks off on Friday, September 8th, 2023, with the T2B Race Relays providing an adrenaline-pumping good time for teams that want to show their support for local firefighters while also benefitting the residents supported by T2B.
The competition is a one-of-a-kind obstacle course that includes racing up five stories, handling a fully loaded fire hose, and dragging "victims" to safety.
Entry includes complimentary dinner, swag gifts, an event t-shirt, medals and trophies, and an unforgettable experience. The entry fee is $2,500 per team. For more information on the T2B Rescue Relay, go to www.t2b.ca.
Registration is now open, with the deadline to enter a team by August 31st, 2023. Each team consists of five participants and up to five alternates. Participants must be 18 years of age or over.
"We are overjoyed to join forces with FIREFEST and be a part of this incredible event," said Transition to Betterness, Executive Director Amber Hunter. "The T2B Rescue Relays not only bring the community together on so many levels in a spirit of camaraderie but also contribute to help our mission of providing comfort, care and dignity to the lives of individuals and families facing challenging times."
Content Continues Below Local Sponsor Message
Content Continues Below Local Sponsor Message
Content Continues Below Local Sponsor Message