Development Proposed For Old Leamington High School Property
Monday August 14th, 2023, 8:55am
Leamington Council is set to debate a plan for the old high school property.
The municipality purchased the land on July 14th, 2020, to encourage the development of attainable housing to address the current housing shortage in Leamington.
A Request for Proposals was issued including the construction of a minimum of 30% attainable housing within approximately three years of the approval of a development agreement.
Following the evaluation of the proposals by the Evaluation Team, it was determined that the preferred proponent is Amico Acquisitions Inc.
Amico's preliminary concept plan includes two six-storey apartment buildings, with 95 and 105 units respectively, for a total of 200 apartment units and 105 townhome units for a project total of 305 dwelling units.
All apartment units are designed to be accessible rental units. The townhome units are 2.5 storeys in height, with some accessible units included. All townhome units will be owned. The concept plan includes a central park area, a smaller parkette around the central mailbox and a daycare building.
The proposal indicates that 30% of the apartments will be attainable units, and 30% of the townhomes will be attainable units.
The project is planned to be built out in two phases. The first is the construction of 1 apartment building and approximately 32 of the townhomes as well as the daycare; and the second being the balance of the development, including the majority of the attainable dwelling units. If the demand is there, it is believed that this project can be built out in 3 years; however, it is possible that the project may extend to 5 years.
Council will be asked to approve the agreement at a meeting on August 15th. Should it be approved, Amico and the Municipality will enter into an Agreement of Purchase and Sale, which is conditional upon Amico satisfying itself as to the soil and environmental condition of the subject lands within 60 days.
All existing buildings located on the property would be demolished within 120 days from the execution of the Development Agreement.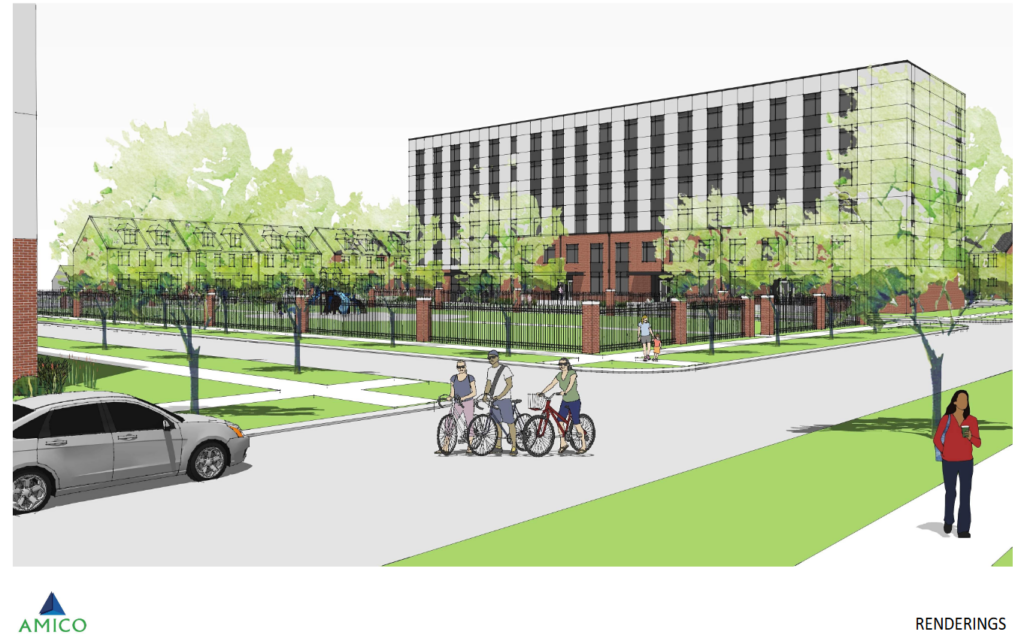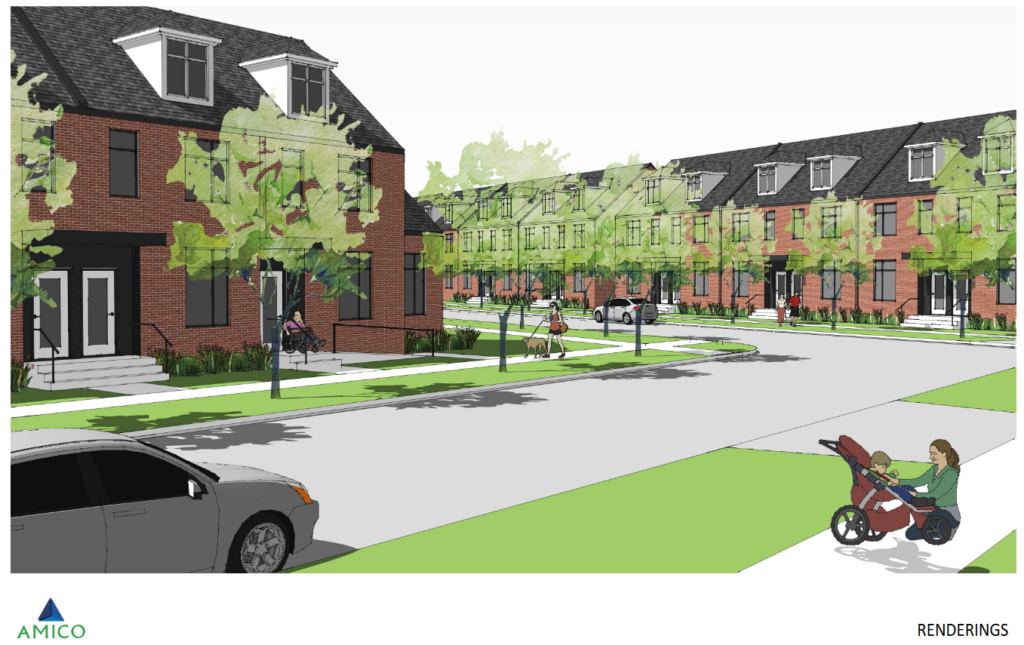 Content Continues Below Local Sponsor Message
Content Continues Below Local Sponsor Message
Content Continues Below Local Sponsor Message