Tecumseh Approves Renewed Corn And Music Festival
Tuesday May 23rd, 2023, 9:38pm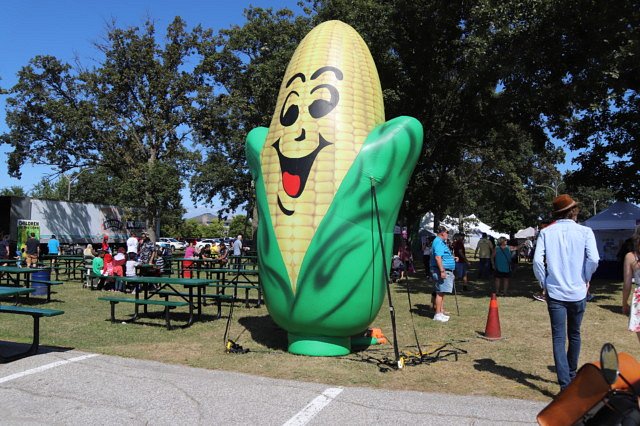 The Optimist Club of St. Clair Beach is planning a renewed Tecumseh Corn and Music Festival.
The Festival began in 1975 when the local Kinsmen Club, with the help of Green Giant of Canada LTD., hosted a family-oriented weekend event in Lacasse Park that would showcase and support the local farming community.
Due to pandemic restrictions in 2020 and 2021, the Corn Festival did not operate. In 2022, the event was forfeited in place of the Town's 100th Anniversary Celebration in July.
The renewed 3-day Festival will take place at Lacasse Park from Friday, August 25th to Sunday, August 27th, 2023. There will be two main components: the Main Festival grounds and the Music Festival.
The Main Festival grounds are planned to have free entry and include a midway carnival, food trucks, corn cooking, a kids' play area, and art and local vendors. The event site will be fenced for crowd control and security checks of all attendees.
The Music Festival, located in a separate fenced area inside the Main Festival grounds, will take place Friday and Saturday from 5:30pm to 11:00pm and feature performances from six local bands.
The Optimist Club has planned for sales of alcohol within the separate fenced area; the Main Festival grounds will remain alcohol-free.
The Optimist Club requested that the Town of Tecumseh waive park and event permit fees and have the Town provide in-kind support to the event through the use of hydroelectricity and water, use of fencing and fence erecting, use of the inflatable corn maze, access to onsite parking, use of the Tecumseh Corn Festival logo, access to previous signage, and possession of the 'Nibby' inflatable costume.
On Tuesday evening council approved the request and the Festival.
Content Continues Below Local Sponsor Message
Content Continues Below Local Sponsor Message
Content Continues Below Local Sponsor Message