Musical Theatre Company Brings Sweet Firsts To Windsor
Wednesday May 10th, 2023, 6:00pm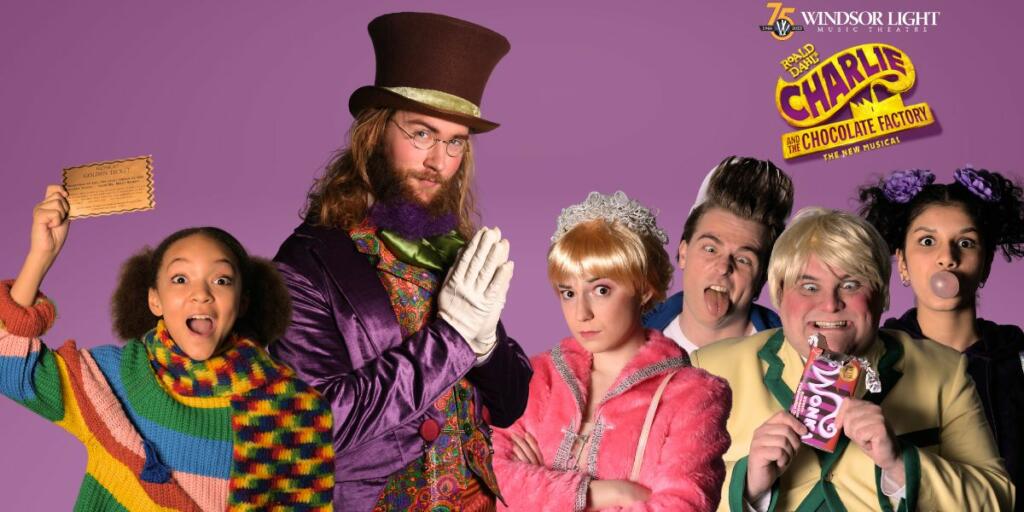 One local theatre company is looking to satisfy a' sweet tooth with their latest musical.
Taking place at the Chrysler Theatre (located at 201 Riverside Drive West,) Windsor Light Music Theatre (WLMT) is staging a production of Charlie and the Chocolate Factory – The Musical. Making history, the current run of shows is the first to be licensed to an amateur theatre company in North America.
It also kicks off Windsor Light's 75th season.
"Charlie and the Chocolate Factory is a story with heart at its core," said director and current WLMT board of directors President Matthew Dumouchel. "Typically we select our shows many months in advance and when we began planning our 75th anniversary season, we wanted to bring classic stories geared towards families. When communicating with the rights holders, we were offered this new version of Charlie and the Chocolate Factory as an early release. It was the perfect fit for our 75th season."
Presenting the familiar story of golden ticket winner Charlie Bucket and eccentric candy maker Willy Wonka, the company's 143rd successive major musical is familiar to Dumouchel. Assistant directing on their performance of Roald Dahl's Willy Wonka in 2010, he's now making his WLMT directing debut with this new show.
Following West End and Broadway productions to combine songs from the 1970's film, it also features new numbers by the multi award-winning songwriters of Hairspray. In addition, Windsor Light is the first theatre company worldwide to use the show projections as part of a pilot with Broadway Media
It's another benefit of their years of experience. Having received limited licenses for productions such as Matilda, Titanic and The Little Mermaid, WLMT's ability to showcase local talent has built several long-standing relationships.
Still, such success takes lots of time and planning.
"Typically we have to plan a minimum of 12 months in advance of a production," said Dumouchel. "We received restricted licensing rights from [licensing agency] Music Theatre International in July 2022 and brought the title forward to the Board of Directors that month. When the decision was made to proceed, we began assembling the production team in August, announced the Director in September and began auditions in December of 2022."
Lasting two weeks, over 125 individual auditions were booked. Searching for actors who could get the story across authentically, the company also wanted audiences to feel like they were jumping into a storybook.
It required those auditioning to have multiple skill sets.
"We wanted character actors that were triple threats, who could hold their own while singing, dancing and acting," said the director. "Some characters needed to be goofy and over the top, whereas Charlie needed to bring a compassionate, endearing quality to their performance. We also had a night of dance auditions where those who auditioned learned a short routine and then performed it for the casting team."
When all is said and done, Charlie and the Chocolate Factory – The Musical contains 31 actors and 18 pit chorus singers. Adults also play all child roles except for Charlie who is played for the first time by a young female, Evangeline Scott: It's a change that was approved by Music Theatre International while collaborating with WLMT to amend and update language and lyrics.
Not trying to cast a female specifically, it was about what fit best for the character.
"We were looking for the most endearing Charlie we could find," said Dumouchel. "As part of the current national tour of Charlie and the Chocolate Factory, there are 4 young people playing Charlie (two are girls). So we knew there was no reason why a girl couldn't be Charlie. We spoke with the licensing holder about considering a female Charlie and they reminded us that Charlie represents finding joy in all things. The creative team was immediately captivated by [Scott's] ability to speak and sing from the heart when she entered callback auditions. She embodies Charlie from the inside out."
Rehearsals began on December 15 by focusing on vocals for a few nights. Upon returning from the holidays, choreography and staging work then took place as cast rehearsed on Mondays and Thursdays. This continued until the end of April when technical rehearsals started at the Chrysler Theatre.
Dumouchel also ensured actors were involved from day one.
"Early in the process, I met with each actor individually to discuss their character development," he said. "They had the opportunity to play and learn about who their characters were and how to make them their own. Each actor embodies their original characters in their own unique way. Each of them brings so much to their characters, and I am proud of each of their choices."
It's something that couldn't have come together without Nicholas Morvay's musical direction or choreography by Cindy Pattison-Rivard either. Marking his 20th production with the company, the latter helped bring talented local musicians together for their orchestra while guiding them along the way.
Not unlike chocolate itself, the recipe has created joy for all involved.
"Feedback after opening weekend has been overwhelmingly positive," said Dumouchel. "Behind-the-scenes we love each moment and it translates to our audiences. We see them leaving toe tapping, humming along and wanting chocolate by the end of the night. I am so proud of this show, from the actors on stage to our insanely talented backstage crew. I believe our production holds its own and is as high-caliber as any professional company."
Speaking of talent, Windsor Light is already searching for more. Auditions for their fall production of The Sound of Music are set to begin on Thursday, May 25. Described by Dumouchel as "a universal story of love, music, courage and the strength of the human heart," the company won't be telling it with a specific look. With a cast that may be diverse and representing all people, those interested can find the full audition package and registration on WLMT's website.
In the meantime, remaining performances of Charlie and the Chocolate Factory – The Musical will take place on Friday May 12 at 7:30 p.m., Saturday May 13 at 7:30 p.m. and on Sunday at 2 p.m. Tickets start at $35 each and can be purchased from Chrysler Theatre online or via phone at 519-252-6579. More information about the show can either be found on Windsor Light's website or by e-mail.
Combining music, dance, visuals and more, it's a good fit for many occasions.
"The production is packed with talented local artists who deliver incredible vocal chops, amazing choreography and fun surprises like special effects or appearances from some mischievous Oompa Loompas," said Dumouchel. "It's a hilarious show that's perfect for a night out with family, especially on Mother's Day."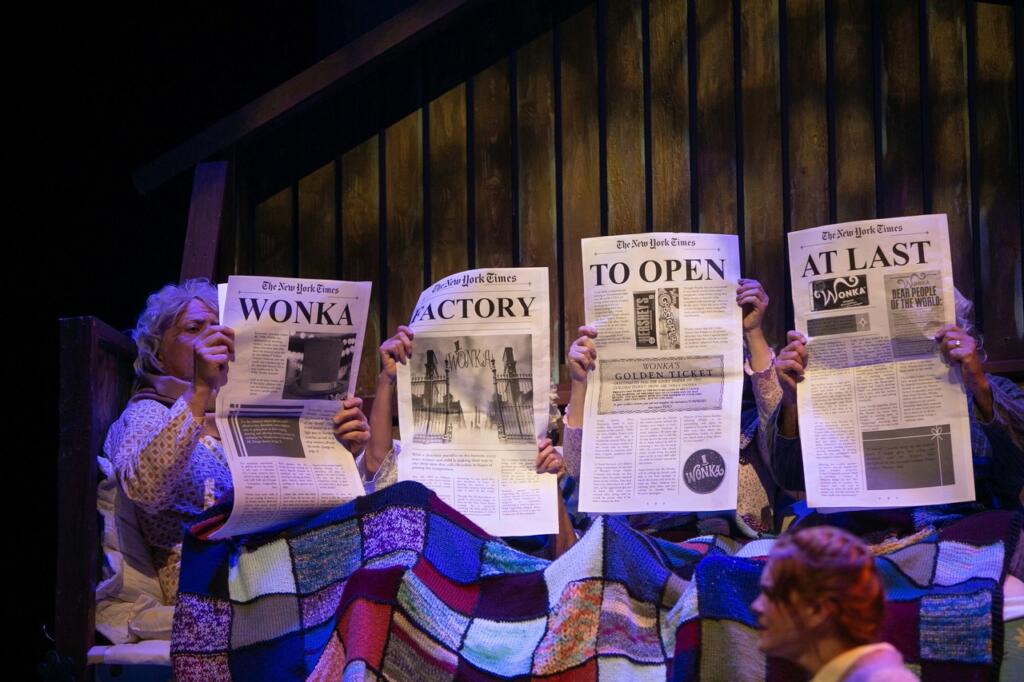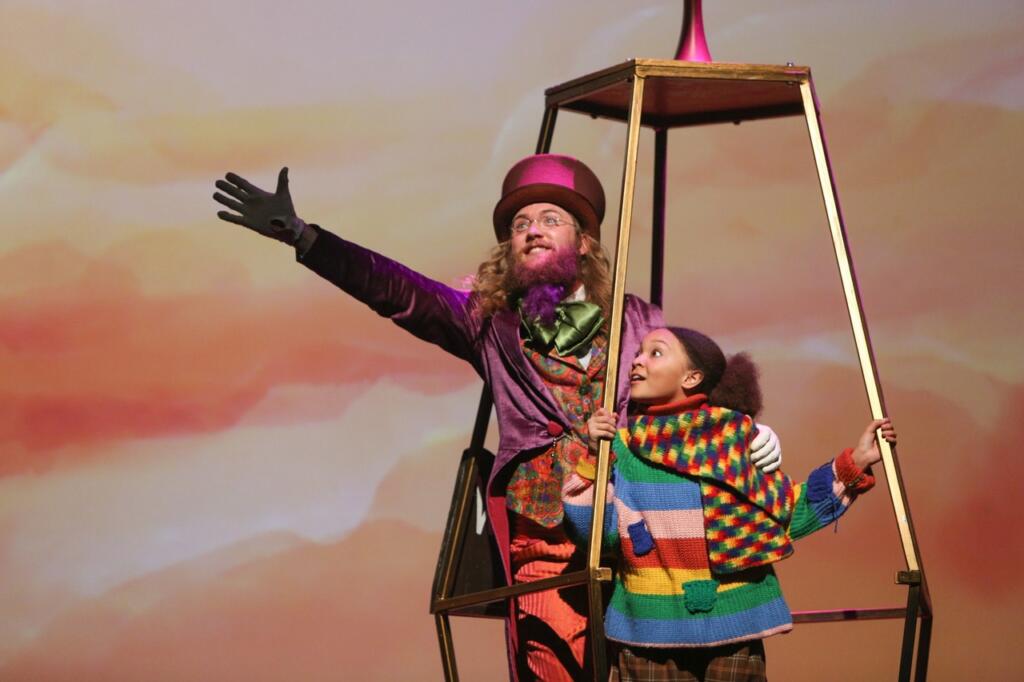 Content Continues Below Local Sponsor Message
Content Continues Below Local Sponsor Message
Content Continues Below Local Sponsor Message