Leadership Changes On The New Hospital Project
Saturday March 25th, 2023, 9:36am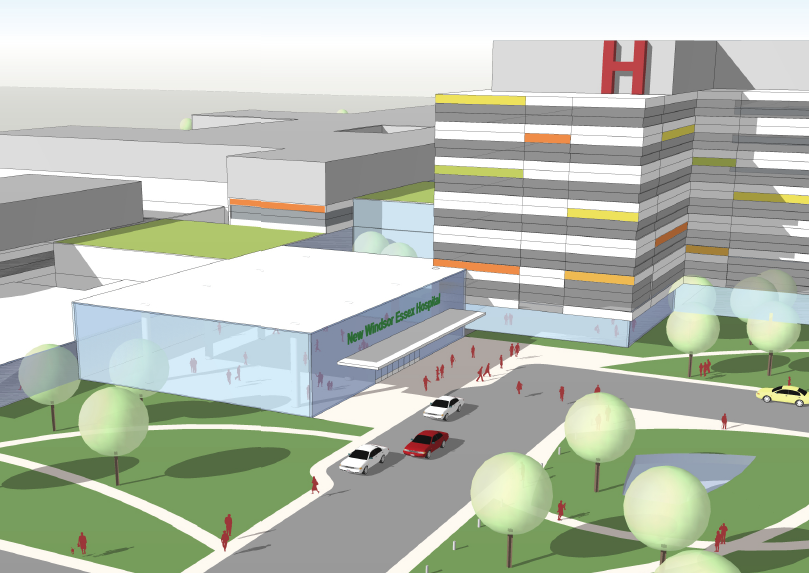 There are changes to the leadership team of the New Windsor/Essex Regional Acute Care Hospital.
Paul Landry, the Project Director since January 2022, is stepping aside from this role for family reasons.
Hospital officials say while the departure comes at an important moment for the project, progress will not be delayed. After a search, Brandon Bailey will be stepping into a leadership role with the hospital and being hired as a WRH employee as the new Vice-President of Redevelopment.
Bailey and his family will be relocating to the Windsor/Essex region.
Bailey is a professional engineer with an MBA from Toronto Metropolitan University and experience delivering major healthcare infrastructure projects across Ontario. He was part of the consultant leadership team that resulted in the new South Niagara capital project to start construction in 2023. In addition, he was directly involved as part of the consulting leadership team for the New Toronto Sick Kids capital project. He joins Windsor Regional Hospital from Stantec, one of the project's partners. He brings an immediate familiarity of the scope of the project, the challenges ahead, and the importance of bringing this new healthcare facility to the community.
"Paul Landry's work guiding the project through a critical phase of planning for the New Windsor/Essex Acute Care Hospital was outstanding. On behalf of Windsor Regional Hospital, I thank Paul for his tremendous efforts and wish him all the best," said Windsor Regional Hospital President and CEO David Musyj. "Looking ahead, we are thrilled to have Brandon Bailey join our team as we approach another critical milestone with the upcoming submission to the Ministry of Health."
Officials also said that if the circumstances and timing are right in the future, Landry may return to support the project in a more focused fashion as it proceeds through detailed design to construction.
Content Continues Below Local Sponsor Message
Content Continues Below Local Sponsor Message
Content Continues Below Local Sponsor Message