Art Alley Receives Government Of Canada Support Through My Main Street Community Activator Placemaking Program
Thursday March 2nd, 2023, 6:38pm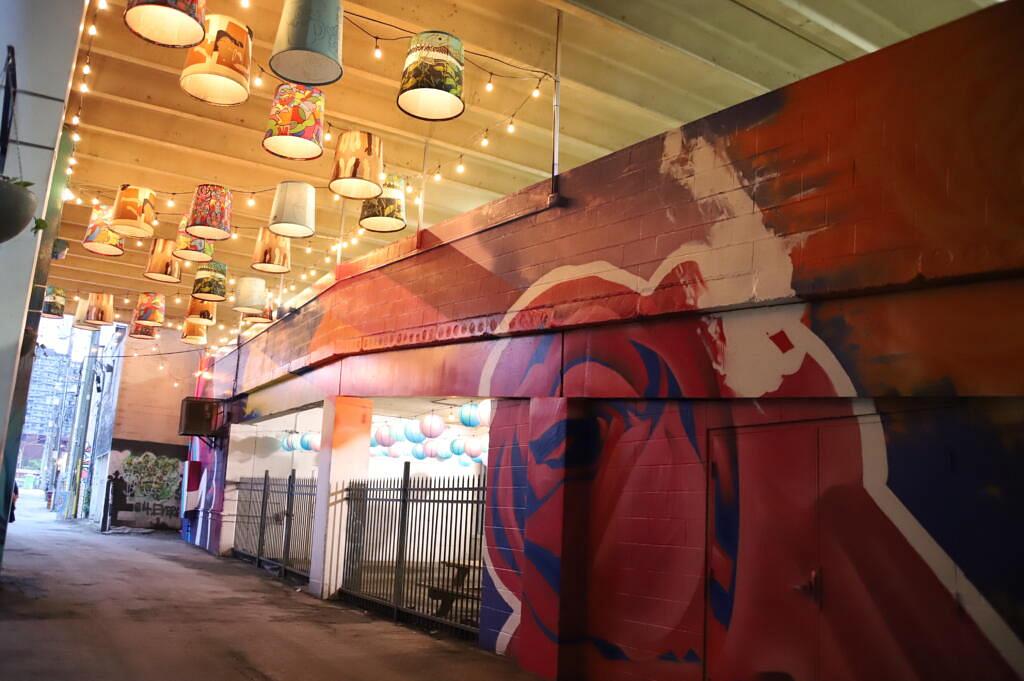 Downtown Windsor's Art Alley project has been selected for the My Main Street Community Activator program and has received $125,000 to support downtown Windsor's unique urban gallery further.
The Art Alley is a multilayered, continuous project encompassing art installations in the core, including Graffiti Art, Lampshade Art, Indigenous Art, Neon Light Art, Sky Art, Lock Art, and Shadow Art installations to be completed by March 2023 in collaboration with 12 local and/or provincial equity-seeking artists, the City of Windsor, the Downtown Windsor Districting Committee, and the Downtown Windsor Business Improvement Association.
Spanning 250+ feet of space, these immersive, interactive artworks are intended to revitalize two downtown alleyways – Art Alley and WIFF Alley.
"With Art Alley situated at the heart of the downtown, this exciting development provides a great space to take in some culture and a lot of entertainment," said Debi Croucher, Executive Director of the Downtown Windsor Revitalization Association.
The project invigorates existing alternative circulation spines to many downtown businesses providing low-cost, high-value retail and community space, enabling neighbouring storefronts to turn into open markets. Art Alley is also adjacent to the Downtown Farmers' Market, bringing 2,000+ visitors to the core weekly, mostly by pedestrian and bike travel.
"Downtown Windsor has always had so much to offer," said Vincent Georgie, Chair of the Downtown Windsor Districting Committee and Executive Director and Chief Programmer of the Windsor International Film Festival. "Art Alley is poised to follow in WIFF's footsteps and put us on the map as an artistic and cultural destination in the province of Ontario."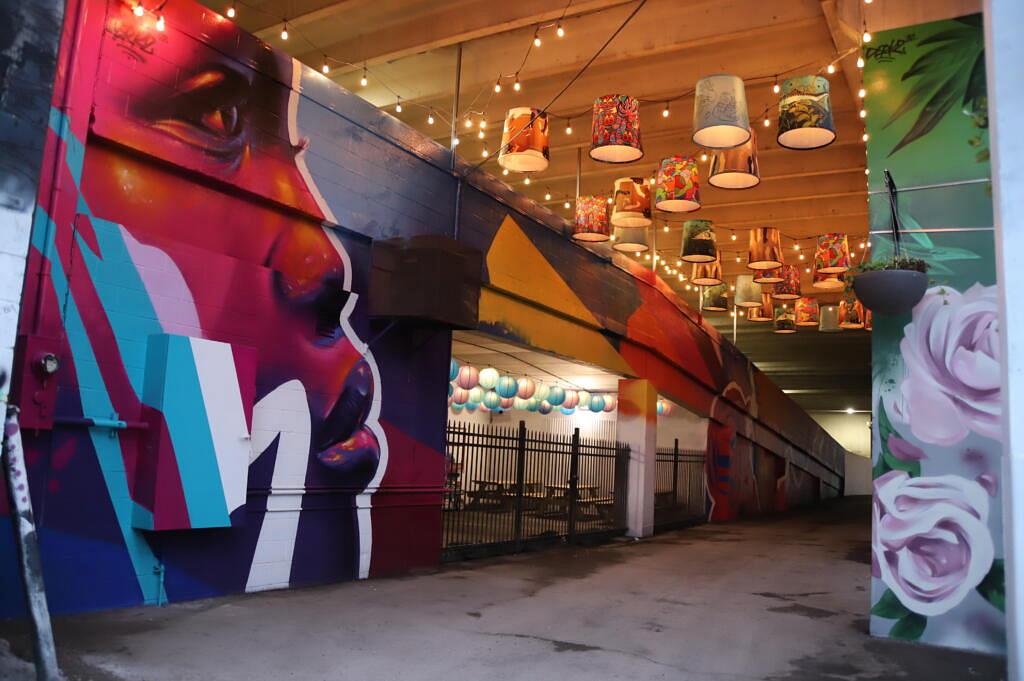 Content Continues Below Local Sponsor Message
Content Continues Below Local Sponsor Message
Content Continues Below Local Sponsor Message