5 Cocktail Confections To Celebrate National Cocktail Day
Saturday March 18th, 2023, 10:55am
When you think of anything pertaining to cocktails: cocktail hour, cocktail dresses, shrimp cocktail — there is an air of fun and frivolity. Whether you're looking for a casual afternoon on a patio or a fancy night out, the mixologists in Windsor Essex are elevating cocktails to a whole new level and serving up hand crafted confections that will tempt your taste buds. When a night in is more your speed it is the perfect opportunity to recreate your favourite libations from the region's top mixologists right at home! Friday March 24th is National Cocktail Day and what better way to celebrate than at a local cocktail bar or at home on your couch. Check out a few of our favourite recipes below and start mixing and sipping!
1.5 oz Lot 40 Canadian Whisky
.25 oz The Famous Grouse Scotch Whisky
.5 oz Alpenbitter
.75 oz Lemon Juice
.5 oz Local Maple Syrup
Add all ingredients. Stir 30 times and single strain into glass. Garnish with a torched cinnamon stick.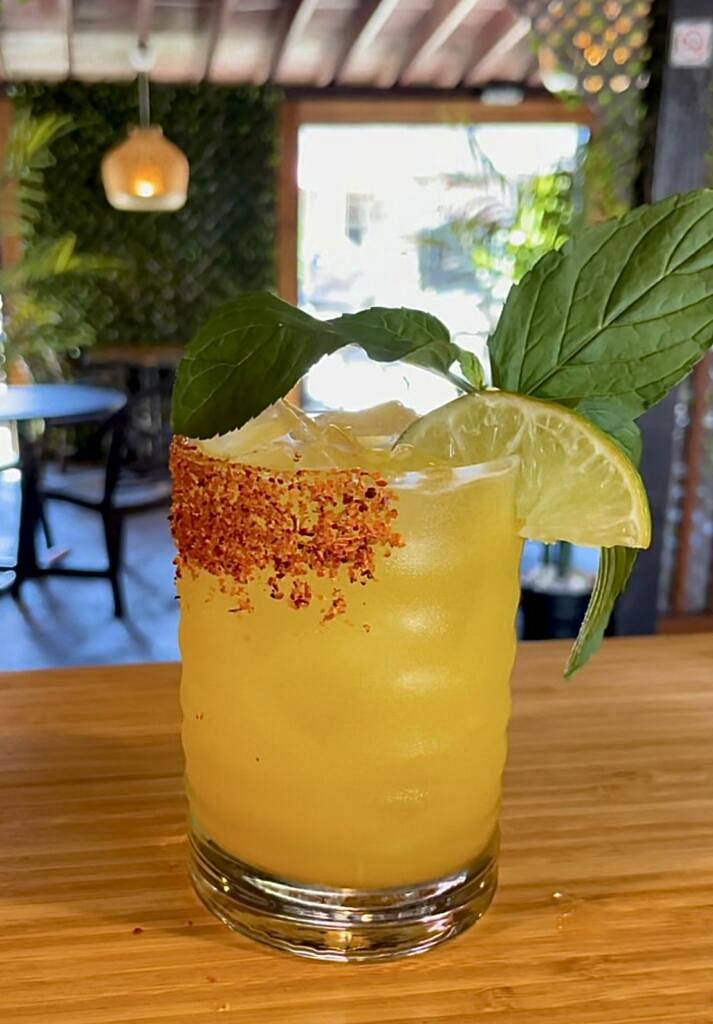 2 oz Don Julio Blanco Tequila
1 oz Cointreau
1-2 oz Fresh Lime Juice
4 oz fresh mango nectar
Tajin
dehydrated limes for garnish
Jalapeño (optional)
Rim a cocktail glass with lime and dip in Tajin seasoning, set aside. In a cocktail shaker filled with ice add a few slices of jalapeño and cointreau. Muddle well. Add in tequila, lime juice, mango nectar and shake until well chilled. Pour into prepared cocktail glass filled with crushed ice. Garnish with dehydrated lime wheel.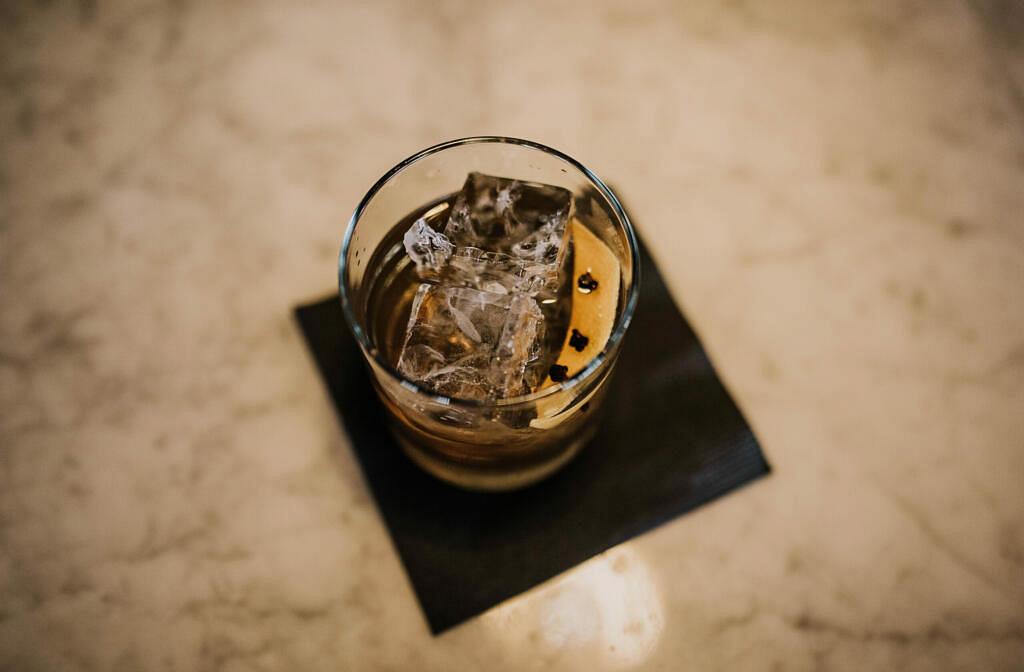 1  1/2 oz Lot No. 40 Rye Whisky
1/2 oz B&B (Bénédictine & Brandy Liqueur)
1/2 oz Apricot Brandy
1/4 oz Green Chartreuse
2 dash of Angostura Bitters
Combine all ingredients in a mixing glass, add ice and stir (25-30 rotations). Double strain into ice filled rocks glass. Garnish with clove studded lemon twist.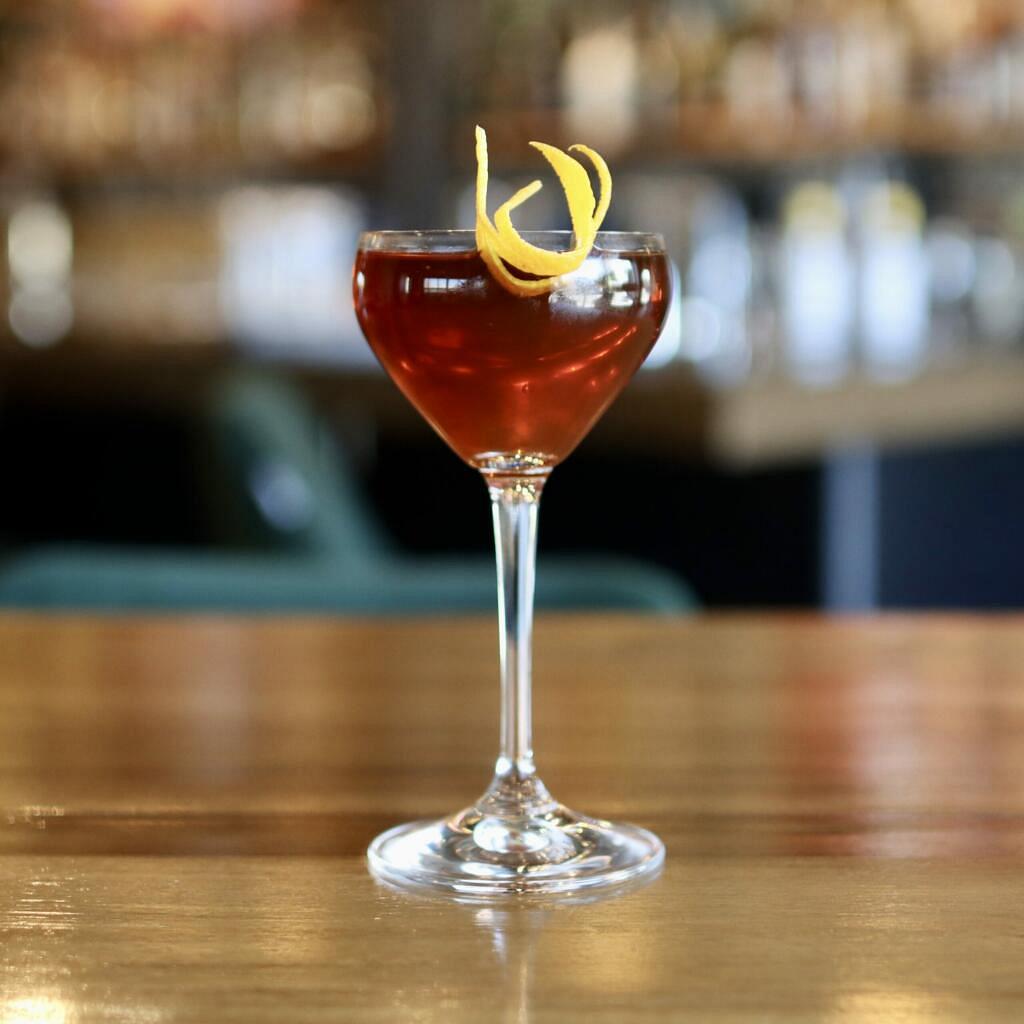 1.75 oz Lot 40 Dark Oak
.75 oz Sorteleige
.25 oz Fernet-Branca
.25 oz Demerara
2 dashes of Angostura Bitters
Add all ingredients to a mixing beaker, stir approximately 30 times and give a single strain into a small coupe glass. Serve with an orange peel garnish with an accent of orange oil on top.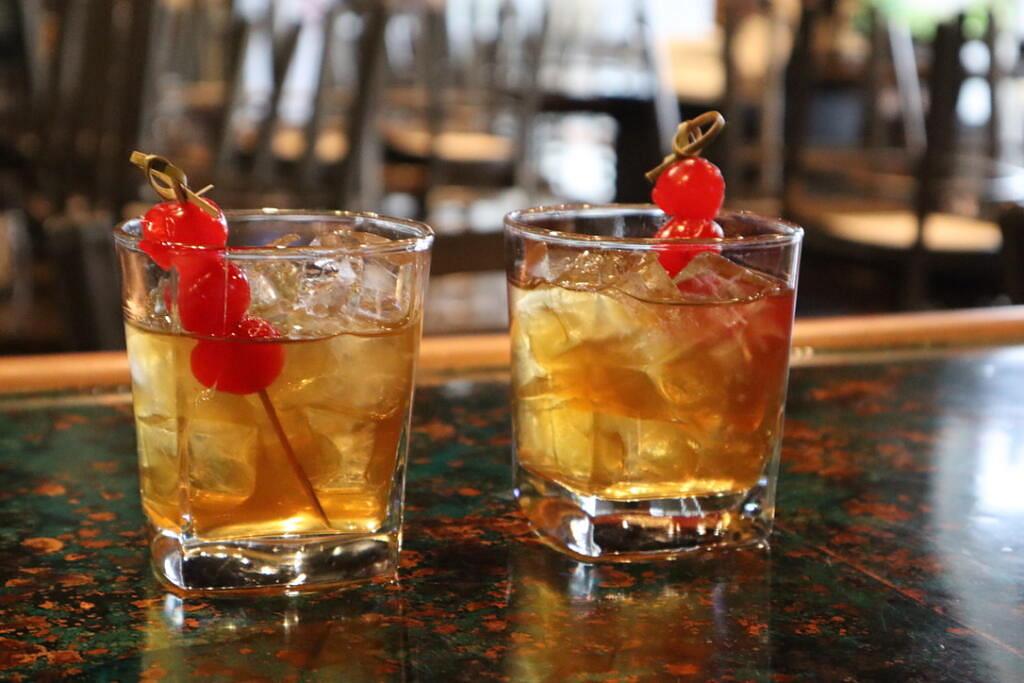 In a mixing glass:
1 oz Wolfhead Coffee Whisky Liqueur
1 oz Wolfhead Cinnamon Whisky
4 dashes of Aromatic bitters
.5 oz Maple Syrup
Add in 2 ice cubes and stir for 30 seconds. Strain into a rocks glass with fresh ice and garnish with a cherry.
For more of our favourite cocktail and dining establishments head to dineyqg.ca and visit bestofwindsoressex.ca for past Art of a Cocktail winners and finalists and stay tuned for this year's winners being announced on March 29th!
Sponsored story by Tourism Windsor Essex. For more details on Tourism Windsor Essex click their website, or visit them on Facebook, Twitter, or Instagram.
Content Continues Below Local Sponsor Message
Content Continues Below Local Sponsor Message
Content Continues Below Local Sponsor Message