VIDEO: Meteor Lights Up The Skies Over Windsor And Detroit
Monday February 20th, 2023, 7:25pm
A meteor that streaked across Windsor and Southeast Michigan, Sunday evening was seen from six U.S. states and as far away in Ontario as Grimsby.
The American Meteor Society lists 132 reports of the fireball that lit up the northwest sky around 8:50pm on Sunday, February 19th, 2023.
Video captured by windsoriteDOTca's Weather Cam showed the meteor with a large tail streaking across Downtown Windsor/Detroit at 8:50pm. The video, captured from a camera facing North in Downtown Windsor, shows the bright meteor moving in a northwesterly direction before it disappeared.
"Shooting stars, or meteors, are bits of interplanetary material falling through Earth's atmosphere and heated to incandescence by friction," according to NASA. "These objects are called meteoroids as they are hurtling through space, becoming meteors for the few seconds they streak across the sky and create glowing trails."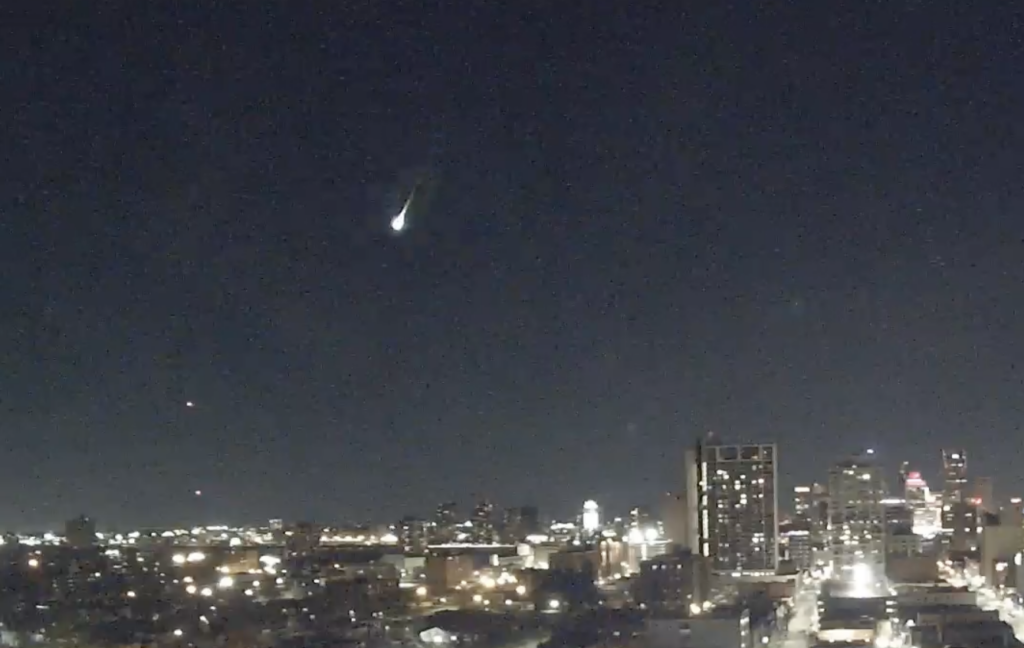 Content Continues Below Local Sponsor Message
Content Continues Below Local Sponsor Message
Content Continues Below Local Sponsor Message