Kingsville, LaSalle, Amherstburg, Essex And Tecumseh Plan Special Tree Branch Collection
Saturday February 25th, 2023, 7:55am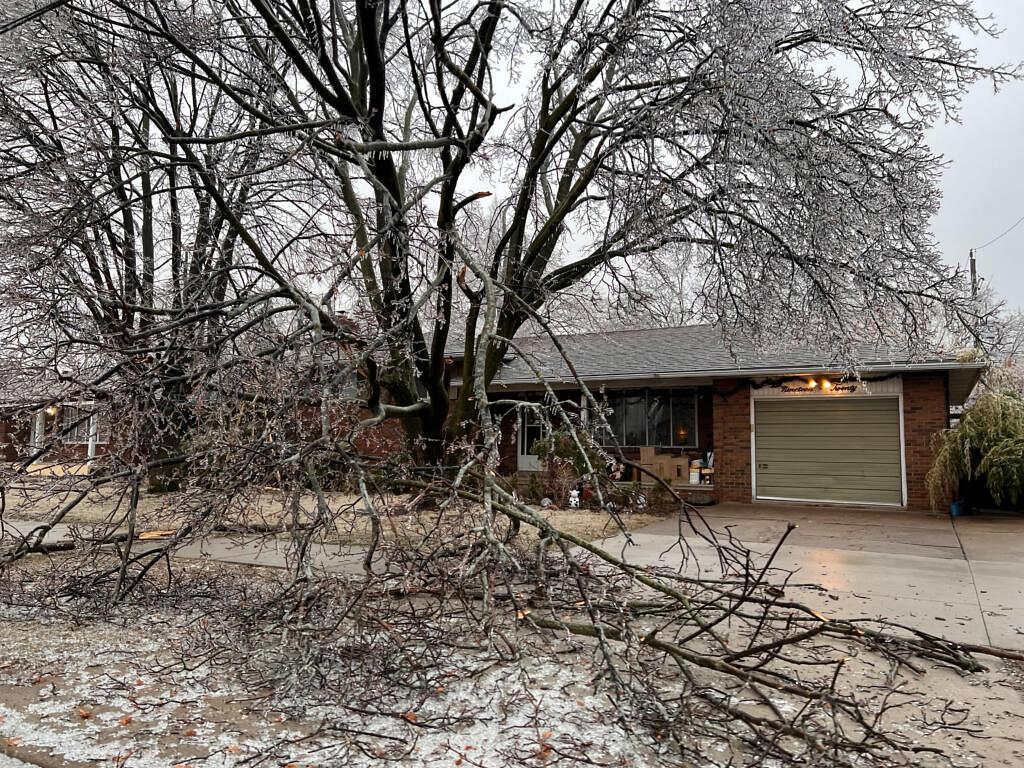 Several roadside collections of downed branches from the ice storm are planned for most of Essex County starting next week. 
Here is a look at the plans:
Kingsville:
The Town has added a yard waste collection date on Thursday, March 2nd, 2023. Brush and branches should be tied in bundles no more than 45 lbs (20 kg) and no more than 3′ high (.9 m) by 4′ long (1.2 m) – the diameter cannot exceed 3″ (7.5 cm). Any untied, loose piles of brush will NOT be collected.
LaSalle:
The Town will provide a one-time-only roadside collection of small to medium downed branches from the ice storm from private property throughout the municipality, beginning on Monday, February 27th, 2023. To reach all areas of the Town of LaSalle, clean up may take several days.
Residents are asked to bring the branches to the curb or edge of the road without blocking the road, driveway, or sidewalk. Anything on private property, from privately owned trees, with limbs that are too large to bring to the curb, will be the responsibility of the resident to have removed from their property.
Town staff will be using a chipper to shred the branches, so no yard waste bags will be collected. Branches do not need to be bundled. They have divided the Town into five areas for the clean-up, and will begin on Monday with the Laurier North area and will move in the following order: Laurier North, Laurier South, Todd, Heritage and County. See the map here. 
Amherstburg:
Tree debris clean-up will begin on March 2nd and is expected to take several days. To register your property, a dedicated phone line has been set up and can be called during all hours at 519-730-2113. Your call will not be returned, but your address will be logged for pick-up. You can also use the online form at www.amherstburg.ca/treedamage.
To assist with safe and efficient pick-up, you are asked to place branches/limbs in small piles by the road along the front of your property. Create a second row of small piles instead of making your small piles bigger, and place the ends of the branches/limbs facing the street.
Essex:
Downed branches can be dropped off at one of the EWSWA drop-off depots. Residents who do not wish to use the landfill depot can leave brush at the side of the road in front of their house. They ask that you ensure that the debris is far enough from the roadway to not interfere with winter control operations. Collection of debris will take time as there are many trees and branches down across the municipality. 
Tecumseh:
Public Works will continue to clear roadways and sidewalks of tree limbs and branches, with additional assistance from local contractors commencing on Wednesday, March 1st, until March 7th. 
Content Continues Below Local Sponsor Message
Content Continues Below Local Sponsor Message
Content Continues Below Local Sponsor Message