Local Actress Makes Impact In Top Streamed Drama
Tuesday January 10th, 2023, 7:32pm
Hello time traveller!!
This article is 322 days old.
The information listed below is likely outdated and has been preserved for archival purposes.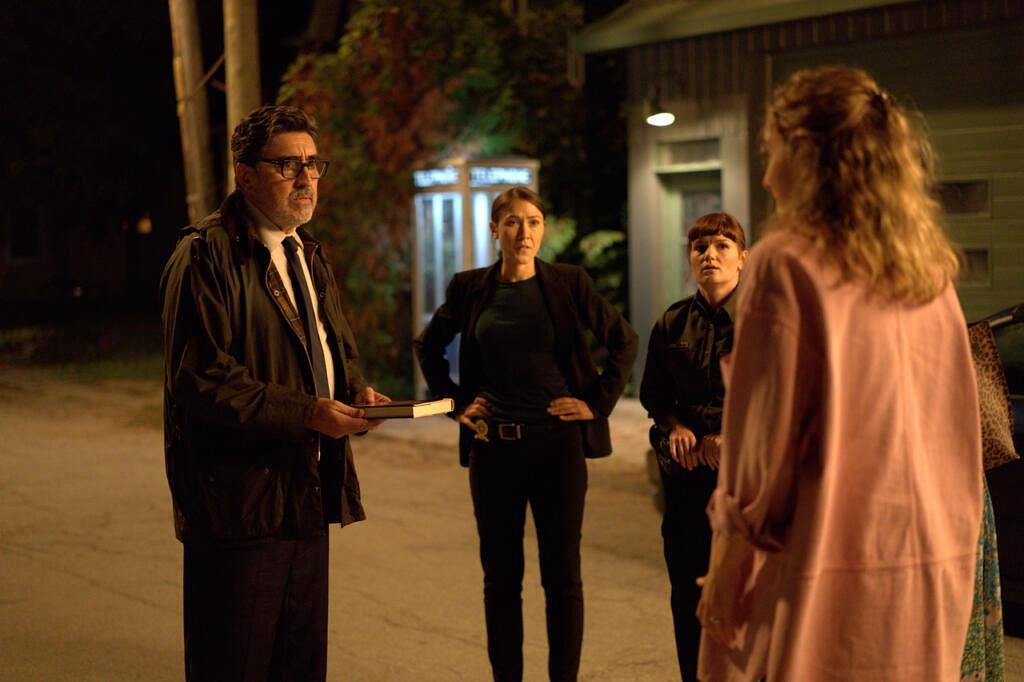 Coming from rural Quebec, a Windsor based actress is making an impact by revisiting her roots.
Starring alongside actors Alfred Molina, Rossif Sutherland, Elle-Máijá Tailfeathers, Tantoo Cardinal and Clare Coulter in Three Pines, Sarah Booth had an eventful 2022. With first season episodes debuting on Amazon Prime Video throughout December, the new Windsorite appeared in all eight as Yvette Nichol. Providing comedic relief throughout the suspense filled drama, her character stood out in a unique way.
Even so, Booth was unsure she'd land the part after getting her audition notice.
"When this particular e-mail came in, I was blown away by the caliber of the team behind this series," she said. "I knew the casting director and was very grateful that she thought of me for this role. However, I definitely thought they would go for a 'name,' as we call it in the business."
Despite thinking creators wanted someone more established, the process continued.
"A month after submitting a taped audition from home, I heard positive feedback," said Booth. "I was able to do a callback audition with the executive producers and director of the series. Let's just say it went really well."
Enjoying the contrast between her character's authority and awkwardness, the actress threw herself into the role. Not thinking she'd get the part, Booth had nothing to lose and used her instincts while auditioning.
Unfamiliar with the Louise Penny novels Three Pines is based on, Booth's research suggested the live adaptation would be different. This allowed her more liberty to make unique choices when reading for the part. Combined with her own experiences, it brought Nichol to life.
Coming from Quebec, sharing that same bond also helped while filming in the province.
"I was really lucky to be surrounded by a cast and crew of Quebecers," said Booth. "All I had to do was pause and listen for a few seconds on set and feel right at home. The small town I grew up in was bilingual. French and English conversations would often transfer into 'Frenglish.'"
Although she doesn't have a French-Canadian accent, the Quebecer used her mom's as inspiration. Speaking fluently in the language and having acted on Quebec TV, Booth developed her character's dialect from there.
After crafting her take on Nichol, Booth was then tasked with balancing comedy for the show. With so much dramatic and suspenseful content, , it was only possible through communication.
"A lot of it is communicating with my cast mates and the director to find a nice balance within any given scene," she said. "I learned a lot from the Indigenous artists involved with the series. Just hearing their stories opened up my heart, which makes portraying those emotions incredibly real. I feel very confident in my dramatic work as it has been the bulk of my tv and film acting up until this point, so the comedy felt slightly unnerving. The director was great at reassuring me the comedy was working though."
Beyond multiple two-episode arcs, a secondary plot also extends throughout the season. Not part of any novel the series is based on, it's used to focus on Missing and Murdered Indigenous Women, Girls and Two-Spirited Peoples (MMIWG2S.) Even though most of the main cast isn't involved with it, shorter stories explore issues such as residential schools and indigenous culture.
It's something Booth along with everyone involved handled with care and take pride in.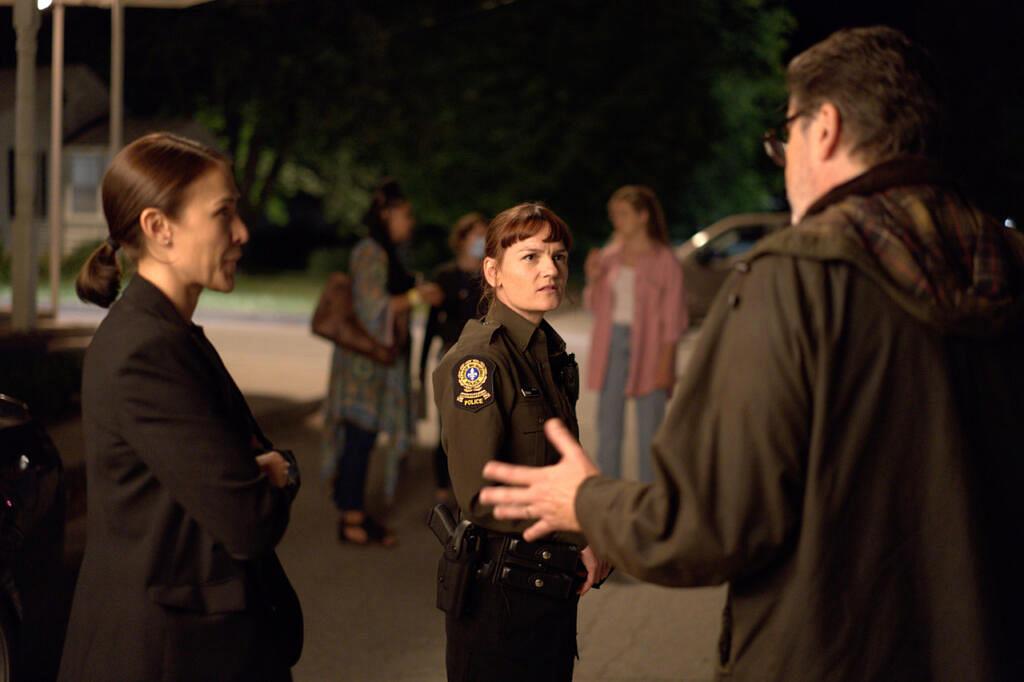 "Most of the feedback I've heard so far regarding the MMIWG2S and residential school storylines has been extremely positive," she said. "I feel that the public knows the headlines of these horrors but Three Pines has done a wonderful job putting faces and emotional context to the community. The storylines were consulted on by Indigenous organizations and episode 3 & 4 were directed by Tracey Deer. [Tailfeathers,] who plays Sgt. Lacoste was also essential in shaping these storylines. Every note was taken."
This attention to detail also extended to environments explored throughout the series. As an example, St. Anthony's plays a crucial role in the first four episodes. Being a former residential school converted to housing in the show, it almost comes off as haunted. With past secrets filling the space, it becomes a scary reminder of what many around Three Pines endured.
Filming in heavily used locations, creating this atmosphere was needed for the drama to work.
"All of those locations were transformed for this series," said Booth. "It is the production designer, Martine Kazemirchuk, who deserves all the credit for making them creepy. When we were filming in [St. Anthony's]basement I was reluctant to touch things but I was told everything that creeped me out had been brought in by the production — even the cobwebs! I also shot the series Helix for SyFy in that same basement. Montreal uses the location often."
On top of any work put in to set the mood, Booth loved the snow while filming. Even though it arrived late in the shoot, the actress feels it added a lot to the first two episodes specifically. In terms of what else she enjoyed, any action scenes involving Nichol were more than welcome.
Pending renewal, Booth's wishes for a second season include more action and going beyond.
"I hope that her curiousness continues to develop her investigative skills," she said. "She's becoming more empathetic as we've seen. Being exposed to these murder cases and the emotions that surround them has given her a new sense of the impact her career can have on grieving friends and family of victims."
Elsewhere, the Windsor resident is set to appear in more episodes of Murdoch Mysteries. She can also be seen in Last Call, the single take movie filmed completely in her new hometown.
As far as what the actress learnt from and brought to her experience on Three Pines?
"[Molina] taught me not to take myself too seriously," said Booth. "He always has a sense of play and fun to him. I think that's important, especially when you are the lead on a series. [Sutherland] taught me to analyze the script and ask questions to get the best understanding of the scene possible. [Tailfeathers] showed me the power of stillness. If I taught them anything, I would say I was able to always keep them on their toes. I was pretty unpredictable and risked them breaking into laughter."
Three Pines is currently available to stream on Amazon Prime Video.
Content Continues Below Local Sponsor Message
Content Continues Below Local Sponsor Message
Content Continues Below Local Sponsor Message