New Substance Use Program Being Launched To Support 2SLGBTQ+ Community
Wednesday November 16th, 2022, 6:30pm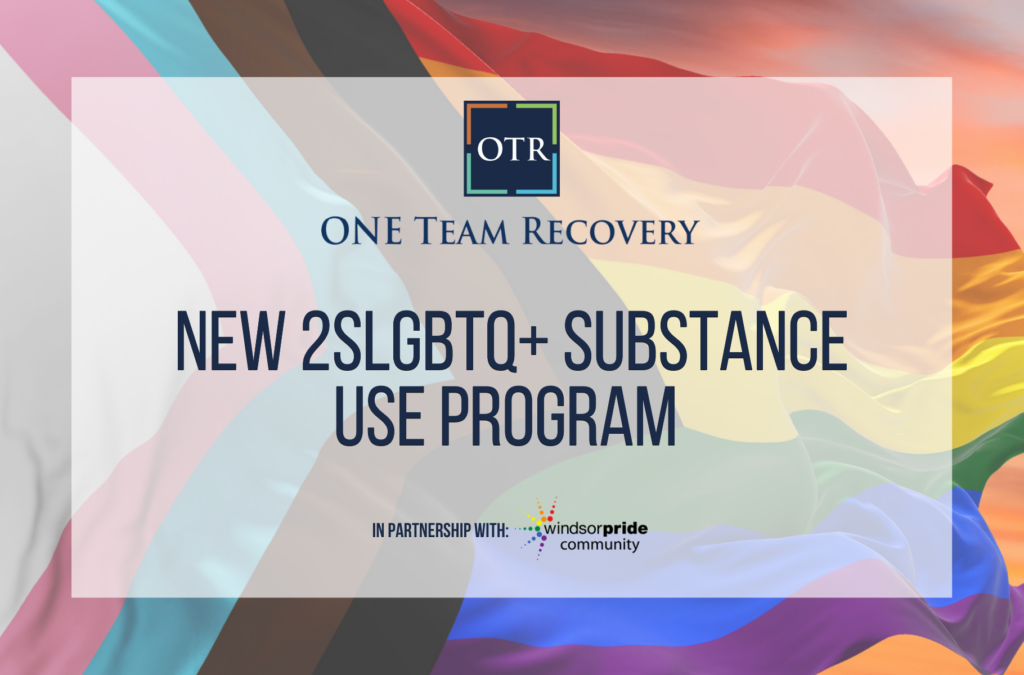 The Windsor Family Health Team, Windsor Pride Community and Family Services Windsor Essex is launching a new 2SLGBTQ+ One Team Recovery Program in January
The inaugural launch of this additional program is targeted for January 10th,2023. This program will run two days a week from 1:00pm to 4:30pm and participants who complete the program will receive a certificate of completion.
"We're excited to offer OTR as a dedicated program for 2SLGBTQ+ community where participants can feel safe to have their recovery incorporate a focus on their unique challenges and needs which, the evidence tells us, will lead to better outcomes for their recovery" added Margo Reilly, Executive Director, Windsor Family Health Team.
Understanding the need and identifying a gap in local services for 2SLGBTQ+ individuals struggling with substance use, WFHT, in partnership with Windsor Pride Community, began adapting its existing OTR program through an affirmative care lens to create a program specific to the 2SLGBTQ+ community.
"People who identify within the 2SLGBTQ+ community often face social stigma, discrimination, and unique challenges specific to our community," said  Colm Holmes, President, Windsor Pride Community. "These factors contribute to a high rate of substance use within our community, and the need for a dedicated response for the 2SLGBTQ+ population here in Windsor-Essex. Alongside our fantastic partners Windsor Family Health Team and Family Services Windsor-Essex, Windsor Pride is
thrilled to be a part of the solution moving forward. Providing 2SLGBTQ+ specific recovery services is an evidence-based way of ensuring our communities needs are met."
Individuals who would like to register can self-refer by calling 519-250-5524 or visiting https://windsortcc.ca/programs-services/one-team-recovery-substance-abuse-program/ and downloading the program application. Health and social service providers can also refer through the Ocean e-Referral platform.
Content Continues Below Local Sponsor Message
Content Continues Below Local Sponsor Message
Content Continues Below Local Sponsor Message