Second Personal Safety Incident Reported Around UWindsor Campus
Wednesday October 5th, 2022, 2:42pm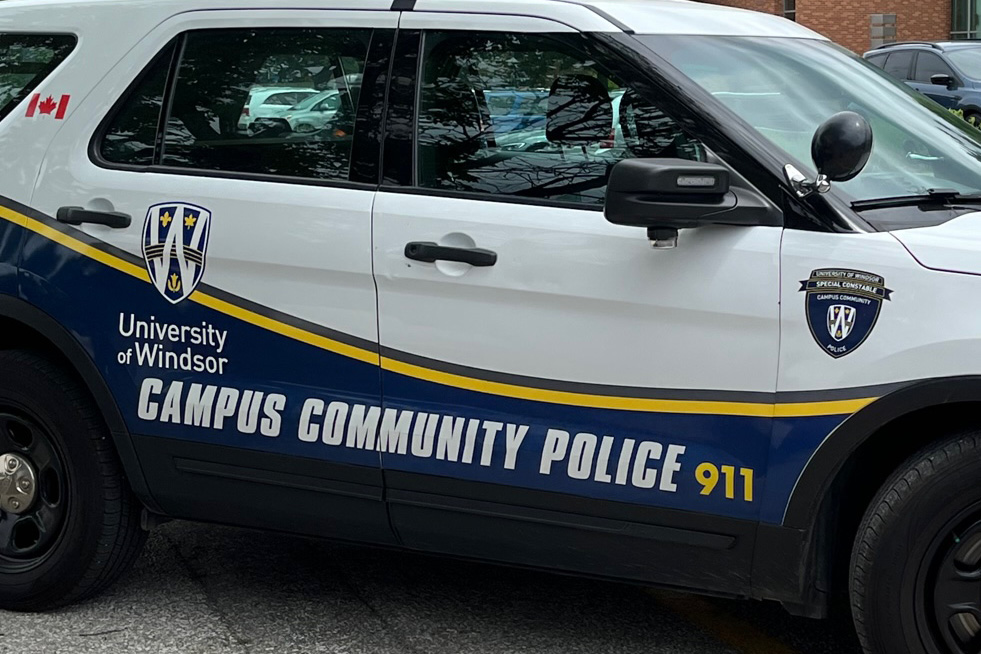 The University of Windsor, the University of Windsor Students' Alliance and Campus Community Police are encouraging the campus community to be vigilant about personal safety following the second report of an individual being followed to their car, received late Tuesday evening.
"The incident and individual are similar to what was described in another complaint filed earlier this week, so we are reminding students, faculty, staff, and visitors to campus to use the enhanced safety protocols the University has in place," says Campus Police Director Matt D'Asti.
"We also want our community to know that we are implementing additional safety measures by increasing foot patrols on Campus. We are also working closely with Windsor Police to ensure safety."
Members of the campus community are encouraged to download the Safe Lancer app, which puts users in immediate contact with Campus Police and Windsor Police and offers many other emergency and non-emergency safety features. Alternatively, people can dial 9-1-1 for assistance.
Blue poles placed strategically around Campus allow users to reach Campus Police directly and remain in verbal contact with a telecommunicator until police arrive. The flashing blue lights serve as a beacon to responding officers and others in the vicinity.
Additionally, there are several yellow and stainless-steel emergency boxes that work similarly and allow users to remain in contact with a dispatcher until police arrive.
"Campus Police also provides a Working Alone service for individuals studying or working late on campus 24-hours a day, seven days a week," D'Asti says. Members of the campus community can contact Campus Police at any time for an escort. He also encourages staff, students and faculty to come forward and report any concerns.
The University of Windsor Students' Alliance also provides the Walk Safe Program, which is a free service provided for all students, faculty, employees and visitors at the University of Windsor.
The program is a student-run, student-staffed volunteer program to enhance Campus Police initiatives and ensure everyone at the University of Windsor feels safe on Campus when travelling at night.
The service is available from 7:30pm to 11:30pm, and there are three ways to contact Walksafe to request a walk:
Just dial 0 (ext. 0) or call ext. 3504 from any University of Windsor phone.

Press the "Walksafe" button on any Bell payphone on Campus.

Ask a Walksafe Volunteer who is already on duty.
"We encourage students to use the services that are provided to them on campus," said Alanna Olteanu, UWSA president. "Safety is our utmost priority, and we want to remind students to remain vigilant and to never walk alone."
Members of the campus community who have concerns for their safety because of an incident on or off Campus that may interfere with their education or work can also contact Campus Police to set up a meeting to prepare a personal safety plan.
D'Asti says the campus community's safety will continue to be the University's highest priority.
Content Continues Below Local Sponsor Message
Content Continues Below Local Sponsor Message
Content Continues Below Local Sponsor Message