Royal Canadian Legion 2022 National Poppy Campaign Launches
Friday October 28th, 2022, 1:39pm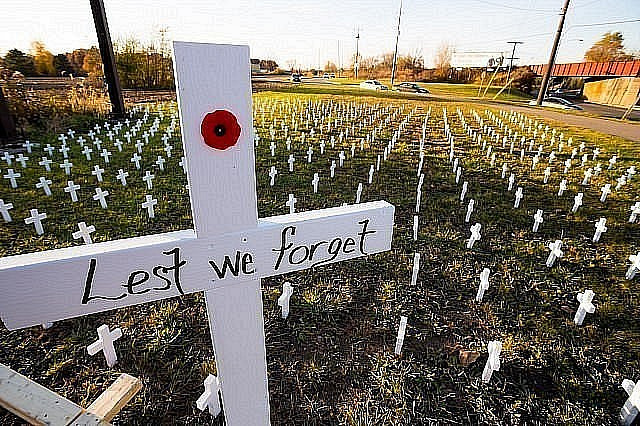 The Royal Canadian Legion's 2022 National Poppy Campaign is officially underway with new biodegradable Poppies.
For the first time ever, the Legion is distributing new biodegradable Poppies and wreaths during this year's campaign. They are crafted from a variety of natural materials including paper, cotton velvet, plaster, moss, and bamboo. It will take a few years for residual stock to be depleted, but eventually all Poppies and wreaths used during the campaign will be biodegradable.
"We are pleased that we have been able to reduce our environmental footprint with these beautiful biodegradable symbols of Remembrance," says Bruce Julian, Dominion President of The Royal Canadian Legion.
Traditional Poppy boxes will be available at over 27,000 locations for donations and lapel poppy distribution. Tap to Give ENFor a third year, 1000 "Pay Tribute" Tap and Give electronic boxes will be found at many Legion Branches, HSBC Branches, and select retail locations. There are $2, $5 and $10 options and donors can receive a lapel Poppy from the electronic box. Donors can also choose to give online at Legion.ca.
The 2022 Digital Poppy will once again be presented through www.mypoppy.ca. People can dedicate a Digital Poppy and share it on their social media channels.
Content Continues Below Local Sponsor Message
Content Continues Below Local Sponsor Message
Content Continues Below Local Sponsor Message