PHOTOS: The Monarch Express Makes First Stop In Windsor
Saturday September 10th, 2022
Posted at 1:16pm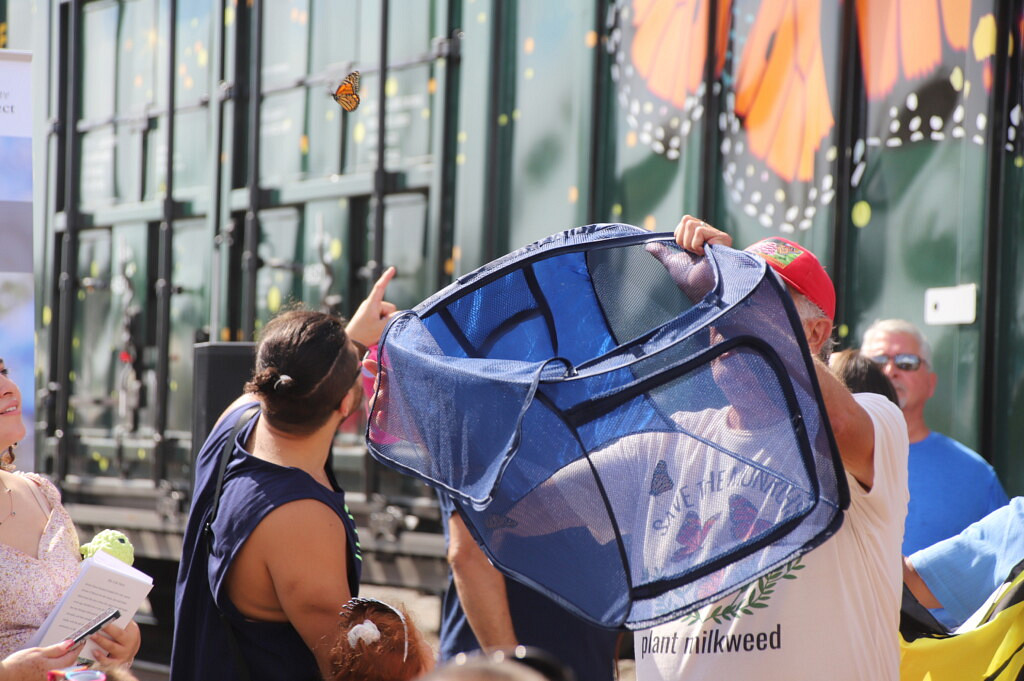 The Monarch Express has officially started its international journey- with its first stop being Windsor.
Canada Pacific's Monarch Express, a CP Rail Freight Car, stopped in Windsor as their first stop on Saturday. The train will follow the migration path of Monarch Butterflies while highlighting the fact the species is an endangered species. From Windsor, the train will go towards the United States and will make its final stop in Monterrey, Mexico.
The train's stop in Windsor was filled with educational booths and opportunities to learn more about the Monarch Butterfly and how one can help prevent their extinction.
Donations made will go towards the purchase of 60,000 Oyamel fir trees to be planted in Mexico.