Giant Book Sale For A Great Cause Taking Place This Weekend
Wednesday September 28th, 2022, 2:50pm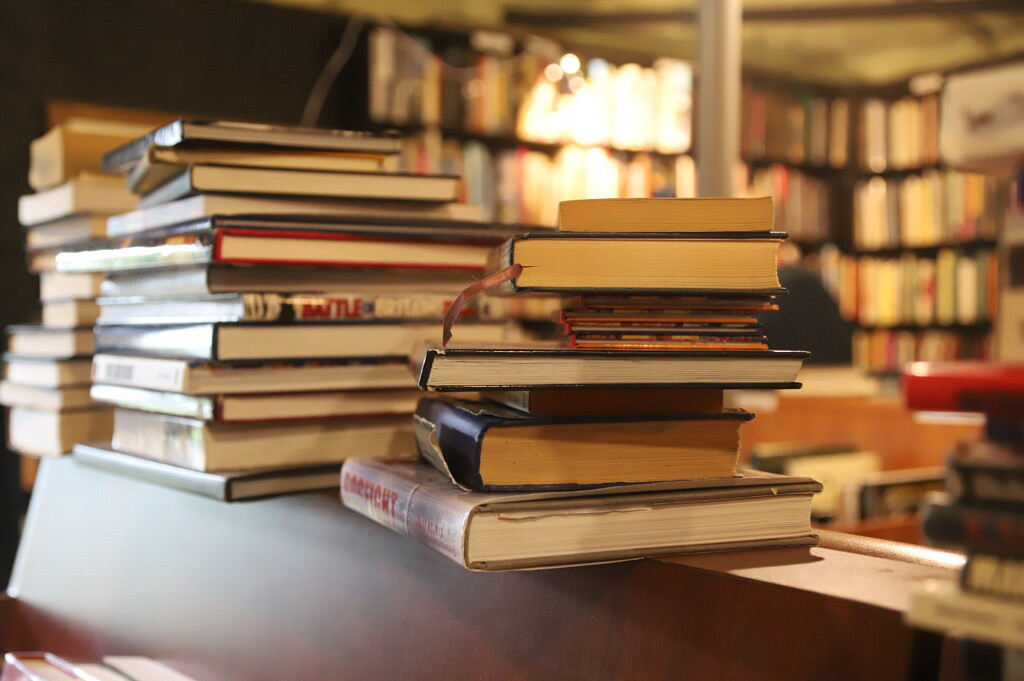 Over 10,000 gently used books, DVDs and CDs will be up for sale this weekend — and all for a good cause.
The Once Upon A Book sale, which is taking place at St. Matthew's Church Friday and Saturday, is a book sale in memory of Carole Lawn with a large portion of the tomes being of her own collection. And, as many book-enthusiasts of Windsor-Essex, Carole was a patron to Walkerville's Juniper Books who is also taking part in the large sale and fundraiser.
Roger Wurdemann, the owner of Juniper Books, while standing in the garage behind the store on Ottawa Street, motioned to his books piled literally from floor to ceiling and making note that he was able to donate a large portion of books to the Once Upon a Book sale when the opportunity to host such a thing came across him.
"When Carole passed away," Wurdemann explains, "…a year or so later — her family called saying they had a collection of books to sell. When I went to look at the collection — it clicked. And I asked: what if we had a huge book sale, with this collection [of Carole's] being the kernel of it. Her family was thrilled at the idea."
With that idea sparking from just that to a large-scale book sale come to fruition, a hefty amount of Wurdemann's duplicates and boxes of goods he had kept at a storage location will be a part of it as well, with many donations coming in during the pandemic with a lessened clientele to sell to at the time.
The money raised through the book sale will be going towards the St. Matthew's Church mostly in the direction of the Marlborough School Breakfast Program- an initiative that Carole was once a part of. "We make homemade muffins, bring fruit snacks etcetera to the students; there's a lot of these kids that don't have breakfast otherwise," Wurdemann notes. Multiple other community outreach agencies are also to benefit from this fundraising sale taking place.
Wurdemannwill be available for further donations to the book sale before it takes place at St. Matthew's Church on Wednesday from 2pm-4pm and 6pm-8pm; Thursday from 10am-12pm and 1pm-5pm, and Friday from 10am-1pm.
Check out the sale and help out a good cause at 1600 Norfolk Street on Friday, September 30th from 5pm to 9pm, and Saturday October 1st from 9am to 5pm.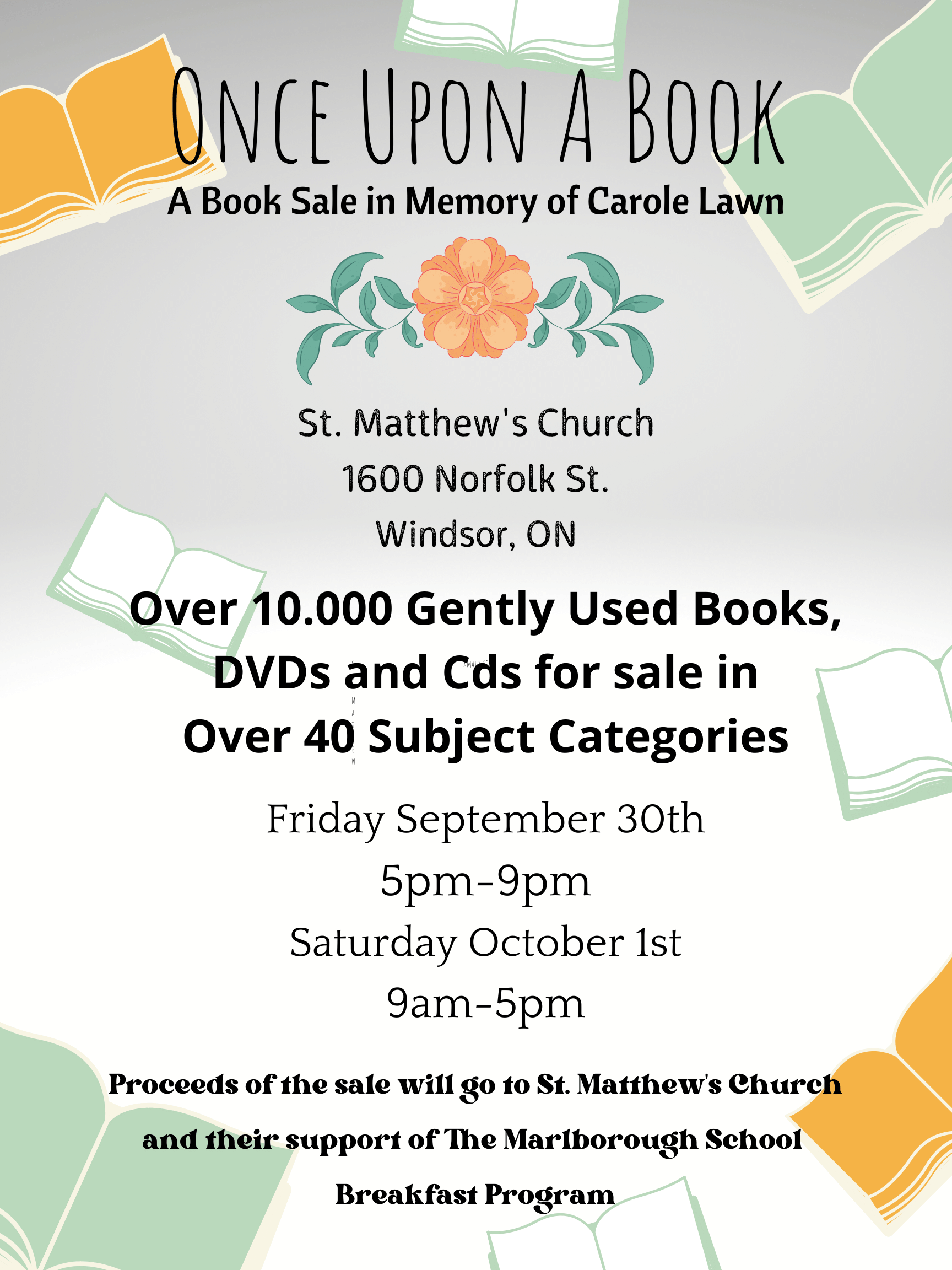 Content Continues Below Local Sponsor Message
Content Continues Below Local Sponsor Message
Content Continues Below Local Sponsor Message