Watch For Railroad Maintenance Road Closures In Tecumseh This Week
Tuesday August 23rd, 2022
Posted at 8:30am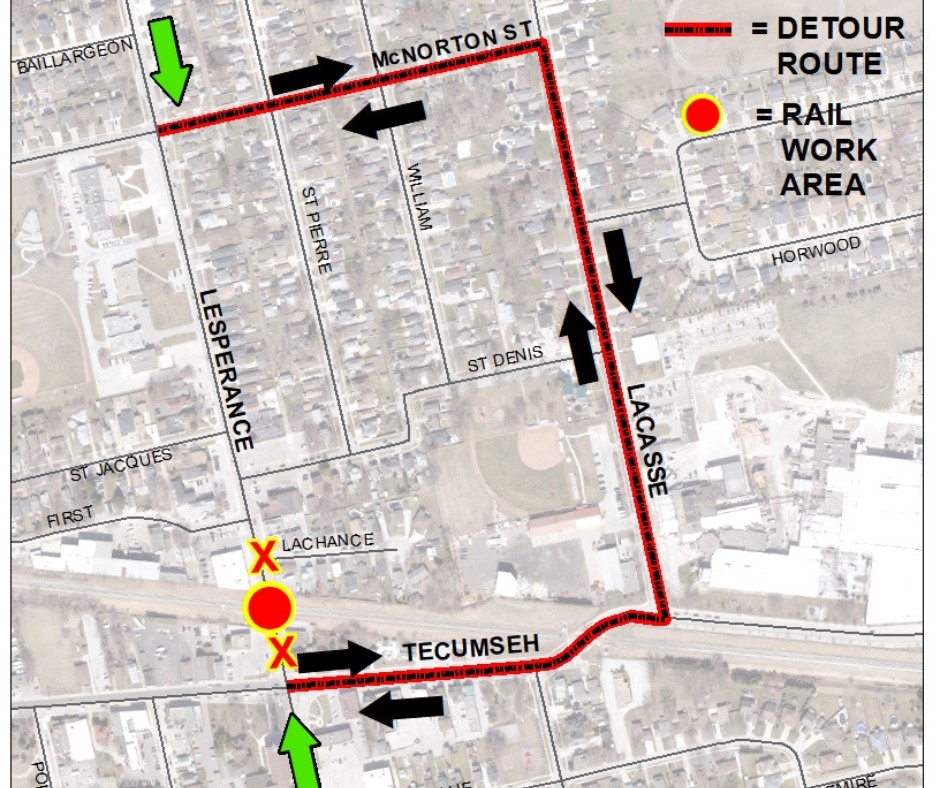 There will be road closures in Tecumseh this week for railway work.
The railroad crossing at Lesperance Road will be closed on August 25th and 26th, and the crossing at Tecumseh Road at Lacasse will be closed on August 28th and 29th.
The maintenance work will take place from 8:00pm to 3:00pm each day.
Drivers are asked to follow the posted detours.