Career Day Planned To Help Students Age 15-18 Get Their Future In Gear
Monday August 8th, 2022
Posted at 9:00am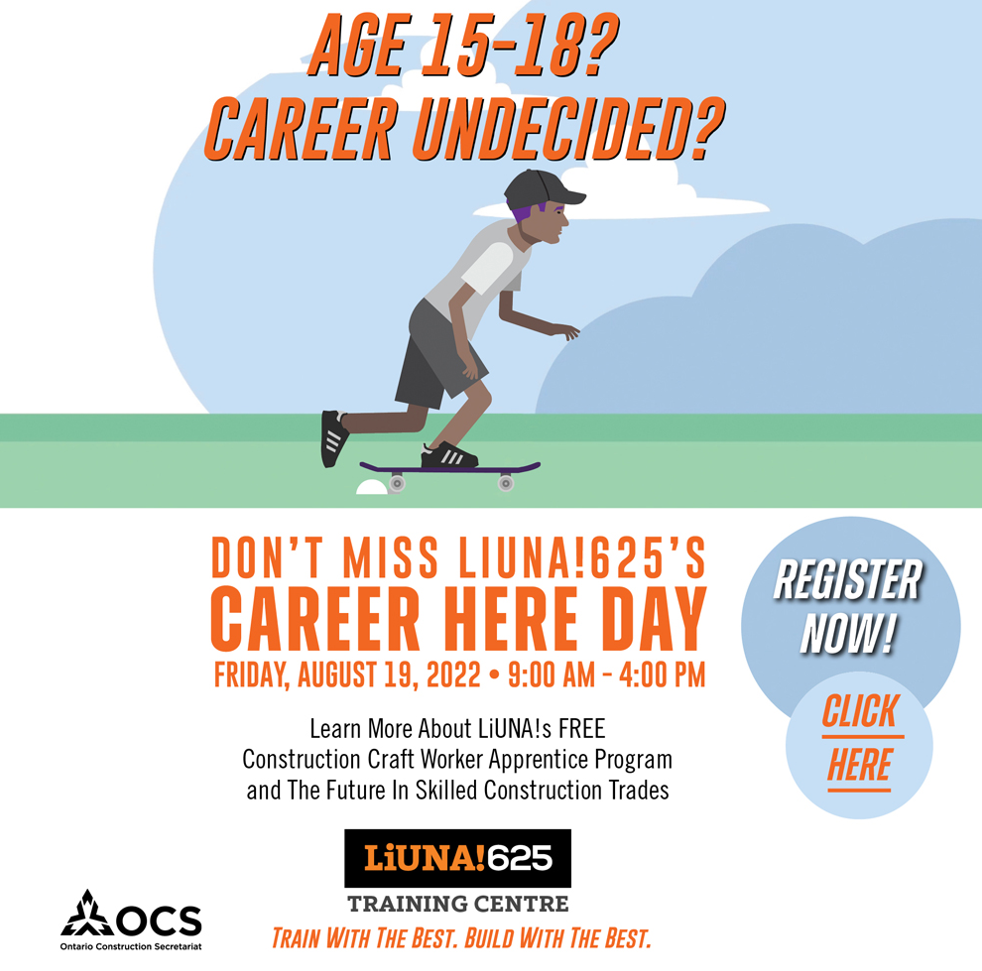 A career day is planned for students aged 15-18 to consider a future in the construction industry.
"Skilled construction trades are in huge demand now and for many years into the future," said Carmelo Calcara, Training Director at LiUNA!625's state-of-the-art
Training Centre in Oldcastle. "Our Construction Craft Worker (CCW) apprenticeship program is attracting interest from the younger age groups – men and women in their early 20's, and a few age 18".
LiUNA!625 is implementing an Outreach Marketing Campaign in partnership with the Ontario Construction Secretariat to raise awareness and understanding for the CCW program and the demand for professionally trained, highly skilled construction trades that begin with the 15-18 demographic.
Part of the campaign includes a Career Here Day on Friday, August 19th, from 9:00am to 4:00 pm. Registration is open to students aged 15-18 and their parents, or guardians, to experience a day at the Training Centre where they will have the opportunity to meet with LiUNA's training team, tour the facility, observe apprentices working on real-time projects that simulate construction sites, and enjoy a meet and greet BBQ.
LiUNA's Career Here Day is free. Students age 15, must be accompanied by a parent or guardian. Students aged 16 -18 have the option of attending on their own.
Registration for the event is available at https://www.liuna625.ca/careerhereday/.