Construction Alert: Seacliff Drive East In Leamington
Friday July 8th, 2022
Posted at 11:31am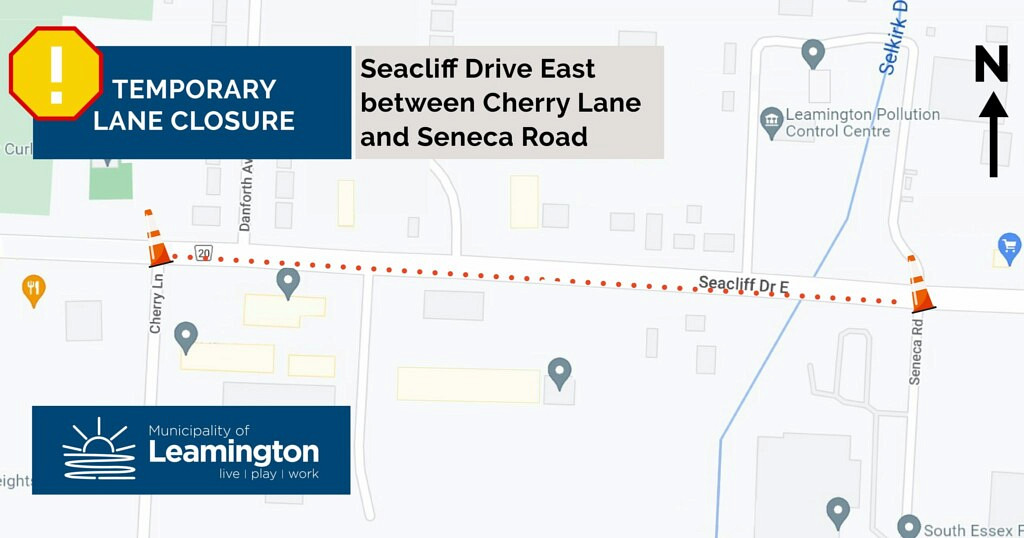 Road reconstruction and storm sewer installation gets underway on Seacliff Drive East beginning Monday, July 11th.
During construction, Seacliff Drive East, from Cherry Lane to Seneca Road, will be reduced to a single lane of traffic for approximately eight weeks.
Motorists should expect delays and are asked to use alternative routes whenever possible.