Your Guide To Carrousel Like A Local
Saturday June 18th, 2022, 10:55am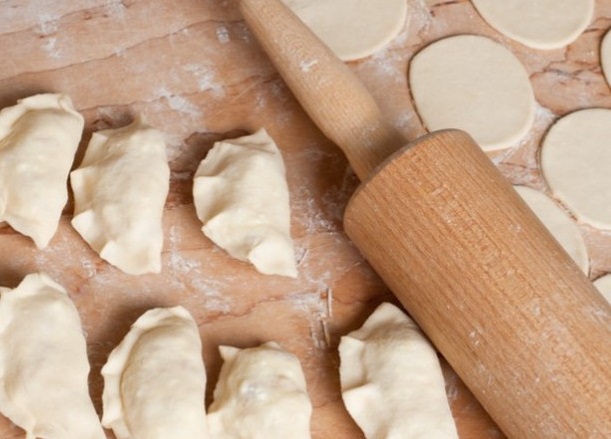 HOW TO CARROUSEL LIKE A LOCAL!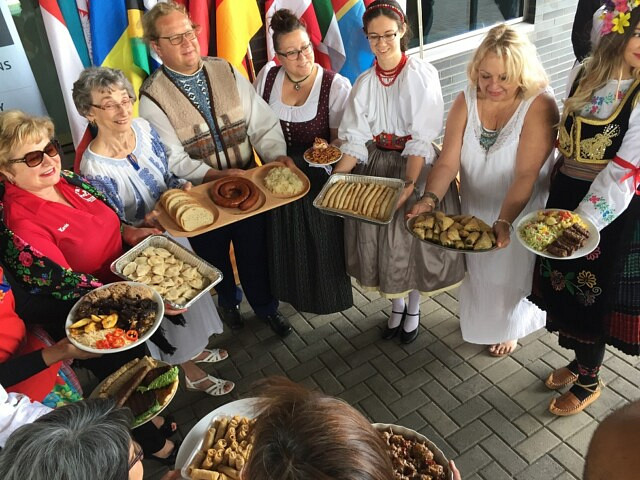 DID YOU KNOW?
Over a 3 day period, the Polish Village will serve 30,000 Pierogies, 1200 Lbs of Polish Sausage, 9000 Cabbage Rolls and about 600Ib of sauerkraut! And across town the Serbian volunteers will be busy preparing more than 400 cabbage rolls, 1,200 cevaps, 150 lbs of shish kabob, 250 lbs of roasted lamb and 150 lbs of roasted pork!
If you like to eat, be entertained, and celebrate diversity, Carrousel of the Nations is the festival for you! Held over two weekends in June, June 17-19 and 24-26, and featuring 16 villages across Windsor, Colchester and Leamington, the multi-award-winning Carrousel of the Nations is a mainstay of the region's summer festival season, celebrating the cultural identities of ethnic groups of Windsor-Essex. The only ethnic and multicultural festival in the region, Carrousel provides residents and visitors with exposure to a wide array of cultures and traditions which they may otherwise never experience.
The event is a coordinated event between the Multicultural Council of Windsor and Essex County and individual ethnic communities to educate and entertain visitors, and to celebrate the rich diversity or our region and our people and if you plan it right it can feel as though you've taken a culinary trip around the world without ever leaving Windsor Essex.
For specific Village times and weekends head to carrouselofnations.com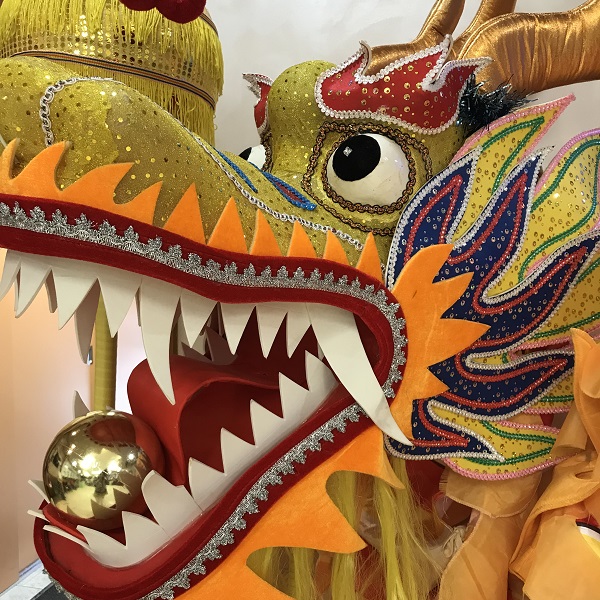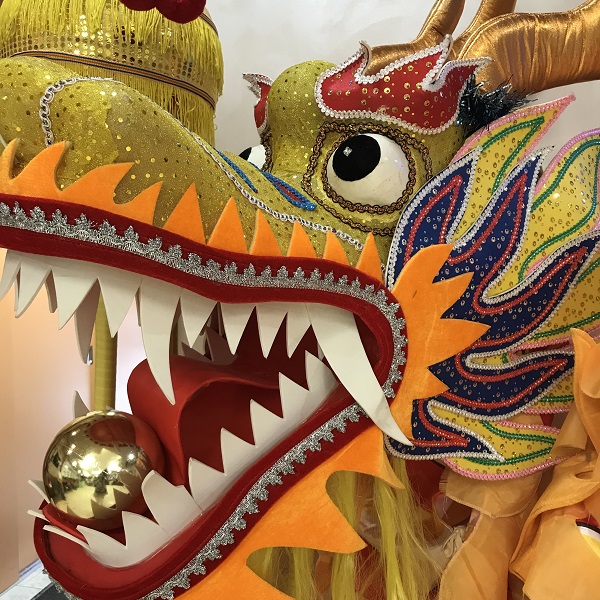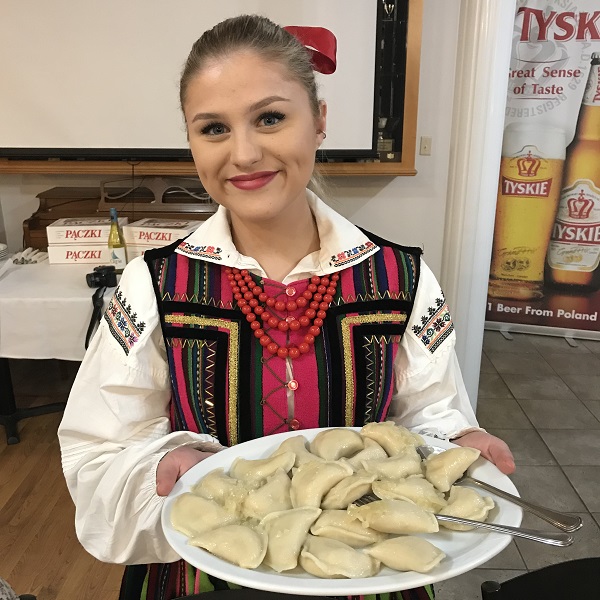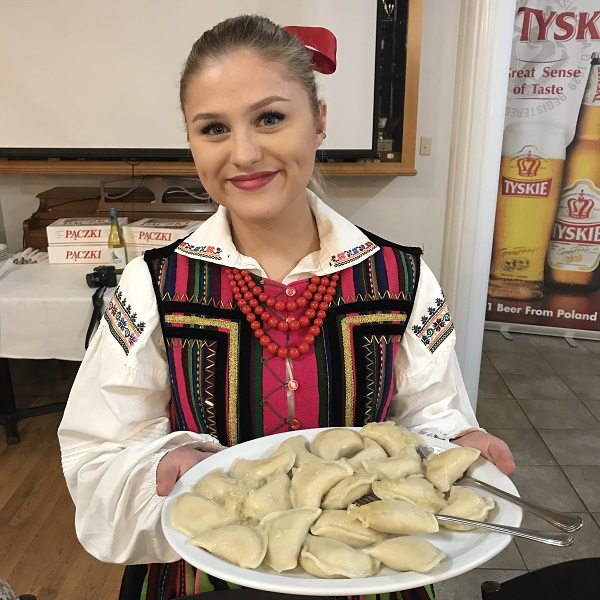 The 2022 theme is 'Discover Carrousel' and with a bit of planning you can be sure to make the most out of #carrouseling the nations. Here is our suggested itineraries for Windsor & Leamington to make sure you Carrousel Like a Local:
WINDSOR VILLAGES
FRIDAY JUNE 17, 2022
Polish Village @ 5:00 pm
Polish Club Windsor | 1275 Langlois Avenue, Windsor ON, N9A4G2
The Polish Village has participated in the Carrousel of the Nations festival since 1976, and is thrilled to be able to continue to share the richness of Polish culture with the people of Windsor-Essex in person again this year! Hungry Carrouselers can choose from a menu of delicious Polish cuisine, and be entertained by fascinating cultural displays including folk performances by our own Tatry Song and Dance Ensemble. Come out and celebrate Polish culture and traditions while enjoying a taste of authentic Polish hospitality- pass the pierogi please!
Serbian Gracanica Village @ 6:30 pm
Serbian Centre  |  6770 Tecumseh Road East, Windsor ON, N8T1E6
Ko čeka, taj dočeka! Good things come to those who wait! The Serbian Village is thrilled to be able to welcome the people of Windor-Essex back in person to discover a weekend of food, music, dancing, and Serbian culture. This Village has something to appeal to folks of all ages – little Carrouselers will have a blast at the face painting station or playing in the bounce castle, while you sneak away to enjoy the beautiful patio area, delicious menu, folk performances, and live musical entertainment provided by Serbian band Mystique. To make things even better, Sunday will feature an outdoor picnic with BBQ pork and lamb served family-style, bocce ball at our beautiful grounds, and more activities for kids. Stop by for a weekend of fun, food and Serbian hospitality!
Caribbean Village @ 9:00 pm
Windsor West Indian Association  |  2410 Central Avenue, Windsor ON, N8W4J4
Discover a warm island welcome, tropical rhythms, bright colours, rich history, fascinating culture, and delicious cuisine, all Carrousel-long at the Caribbean Village. When it comes to flavour, this village doesn't jerk around- an authentic menu of tasty Caribbean favourites will have your mind (and your stomach) operating on island time. To top it off, Carrouselers will be transported to the tropics by the sounds of Reggae, Calypso, and Soca music performed live by Moses Revolution, while dancing the day away with a rum punch in one hand and a Jamaican patty in the other. Let's get together and feel alright!
SATURDAY JUNE 18, 2022
Scottish Village @ 7:00 pm
Scottish Club  |  1340 Tecumseh Road East, Windsor ON, N8W1B8
Can you hear the bagpipes calling? That's the sound of the Scottish Club of Windsor proudly inviting you to come out and celebrate the spirit of Scotland with them! At the Scottish Village, Carrouselers can discover a taste of Highland hospitality while feasting on authentic Scottish cuisine and taking in terrific traditional dance performances by various cultural dance groups. Between the pipers and pies, you'll think you accidentally woke up on the wrong side of the Atlantic. Music and dance performances nightly. BYOK (bring your own kilt)!
Greek Village @ 8:30 pm
Greek Orthodox Community of Windsor  |  3052 Walker Road, Windsor ON, N8W3R3
Καλώς ήρθατε (welcome back)! Follow the melodic twang of the Bouzouki and the sweet smells of honey and cinnamon to the Carrousel of the Nations Greek Village. This year, the Greek village is celebrating culture by dishing out kefi (happiness) and loukoumades (honey balls) by the cartload! You'll think you've gone to the Greek Isles as you treat your tastebuds to classic dishes like gyro, souvlaki, saganaki, and baklava. The music, dancing, and activities for kids will keep every Carrouseler in the family entertained. Come live a day the Greek way. OPA!
SUNDAY JUNE 19, 2022
Polish Beach Village Colchester @ 12:00 pm
Polish Beach Club | 697 Fox Pl, Colchester ON, N0R 1G0
Celebrate Polish culture while soaking up some sun! For all 6 days of Carrousel, the Polish Beach Village in Colchester will be serving up traditional cuisine like Polish schnitzel, sausages, cabbage rolls, and pierogi, and more! There will be live music and dancing, activities for kids, performances by our local Tatry Song and Dance Ensemble, folk arts and crafts, and cultural displays ongoing throughout the festival as well. Come by for a bite of Polish hospitality (and pierogi) by the beach!
Hungarian Village @ 4:00 pm
Hungarian Cultural Centre  |  790 Hanna Street East, Windsor ON, N8X2N6
Discover the vibrancy and excitement of Hungarian culture! At the Hungarian Village, Carrouselers can sit back, relax, and enjoy ongoing folk music and dance ensemble performances while sampling a spread of both sweet and savoury menu selections, including spicy goulash, delicious cabbage rolls, and a fantastic assortment of homemade pastries. We hope you're Hungary!
FRIDAY JUNE 24, 2022
Bavarian Village @ 6:00 pm
Heimat Windsor Banquet Centre  |  1367 Drouillard Road, Windsor ON, N8Y2R8
Discover an authentic taste of Bavaria all 6 days of Carrousel at the Bavarian Village! Try a Paulaner beer (imported from Munich and poured by lederhosen and dirndl-clad servers, of course) outside in the huge, newly renovated Bavarian Biergarten, or in the indoor Festhall and Bierkeller. Or munch on a warm, freshly baked pretzel while you're entertained by live music performances and traditional dancing. For the intellectually inclined, test your knowledge with interactive cultural trivia. See ya lederhosen!
Via Italia Village @ 7:30 pm
Erie Street East (between Howard and Parent)  |  836 Erie Street East, Windsor ON, N9A3Y4
Come out and enjoy the flavours, culture, and heritage of Via Italia and our community! Erie Street will be transformed into a pedestrian paradise with 5 who blocks of fun activities, live music, extended patios, and an exciting interactive Italian art exhibit. Carrouselers can take a leisurely lap around Erie Street while being serenaded by strolling Italian musicians, then stop by one of the many trattorias, cafes, and gelaterias lining the street for a taste of authentic Italian hospitality you won't soon forget. The Italian Village has something for everyone, from A to Ziti.
SATURDAY JUNE 25, 2022
Mexican Village @ 2:00 pm
Windsor Eats |  400 Erie Street East Suite 3, Windsor ON, N9A 3X4
Tijuana know why the Mexican Village is going to guac your world? Carrouselers can discover the vivacious spirit of Mexico while sipping on libations with a Latin flair, and sampling mouthwatering Mexican street eats like juicy birria tacos, elotes, and churros provided by the Rico Taco food truck. Explore the space and snap a pic or two in WindsorEats' bright, colourful venue complete with neon signs, a retro van, and an outdoor picnic area where you can enjoy your tacos under the twinkling lights! Night owls will have a blast visiting other villages with fellow Carrouselers on the Friday Night Lights bike ride and Carrousel village-crawl, and the Farm Music Band Association will be providing live Latin music to keep your toes tapping both Saturday nights of the festival! ¡Vamos!
African Village @ 6:00 pm
NCCEEP Centre  |  3170 Walker Road, Windsor ON, N8W3R5
Discover the richness of the many diverse cultures, flavours, and traditions of Africa. Tempt your tastebuds with tantalizing African treats, and let all your troubles jollof your shoulders as you enjoy authentic African food, music, live drumming, Sudanese and Burundian dance performances, spoken word poetry, artwork and handicrafts. Village goers will also be able to watch a head wrapping demonstration, as well as a cultural fashion show featuring African seniors in traditional dress. Come by for some plantains, palm wine, and positive vibes!
German Village @ 7:30 pm
Fogolar Furlan Club  |  1800 North Service Road, Windsor ON, N8W1Y3
Get ready for warm German potato salad and even warmer German hospitality! Feast on an assortment of tasty traditional foods like the famous Teutonia schnitzel, sausages, potato salad, pretzels, and other tempting treats, while your eyes and ears are be entertained by fantastic live music provided by the Hetzel Band and cultural youth dance performances. Other Carrousel Villages will be invited to showcase cultural dances as well. Go ahead and have another helping, we won't schnitzel.
SUNDAY JUNE 26, 2022
Chinese Village @ 4:00 pm
Essex County Chinese Canadian Association  |  1420 Tecumseh Road East, Windsor ON, N8W1C1
Discover an abundance of rich cultural traditions at the Chinese Village, all while enjoying delicious food provided by Sun Hong BBQ & Seafood, and an action-packed program sure to keep any Carrouseler content! Take in the Dragon parade or Lion dance, enjoy a live drumming ensemble, watch Tai Chi, Kung Fu, calligraphy and acupuncture demonstrations, or enjoy folk dance performances by various cultural groups. And don't forget to warm up those pipes, because village goers can also participate in Karaoke both nights of the festival. Be sure to stop by, you'll be crazy abaot it!
Filipino Village @ 5:30 pm
Filipino Community Centre  |  935 Northwood Street, Windsor ON, N9E1A2
Say halo-halo to the Filipino Village! Discover the delicious food, fascinating culture, and unmatched hospitality of the Philippines. This Village is foodie-friendly for sure, with classic dishes like vegetable and pork spring rolls, pansit, chicken adobo, and barbecue pork. Carrouselers will also enjoy performances of traditional Filipino dances, including Tinikling (bamboo dance), Panddanggo sa Ilaw (dance of lights), and many more cultural performances that will be ongoing over both days of the festival. Curious village goers can also stop by the Heritage Room to learn from and interact with the Heritage Curator, who can provide tours and offer insight about the various cultural displays (signage and written information in the Heritage Room will be provided to accommodate deaf and hard of hearing guests). Mabuhay!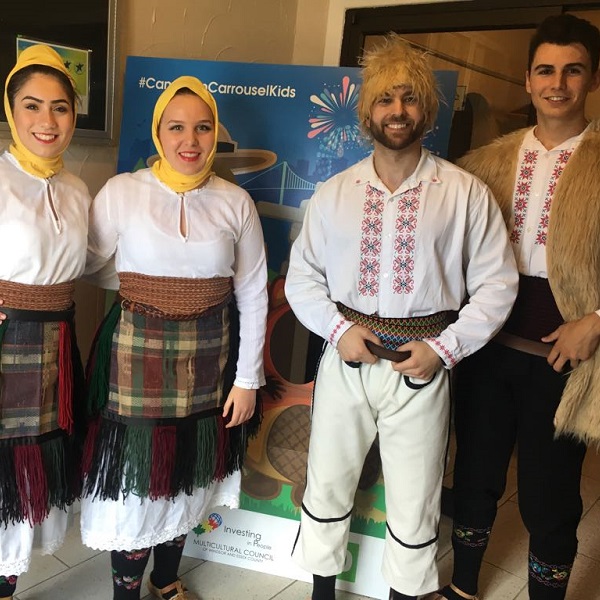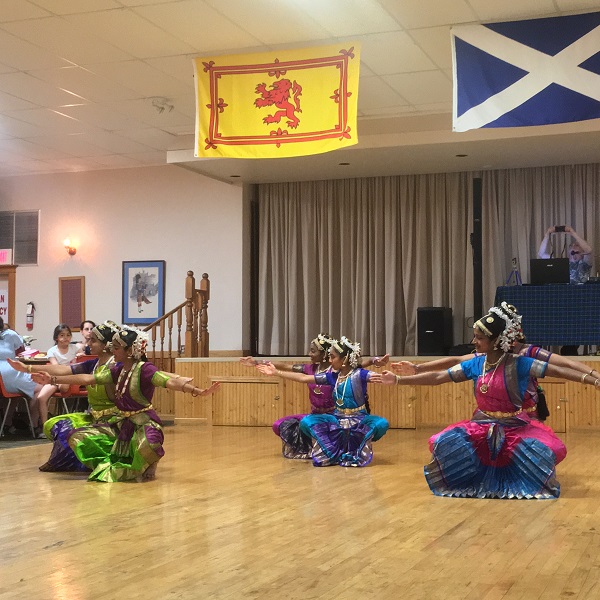 LEAMINGTON VILLAGES
SATURDAY JUNE 25, 2022
Lebanese Village -Leamington @ 3pm
Leamington Lebanese Club  |  447 ON-77 North, Leamington ON, N8H3V6
Let your senses discover the sights, sounds, and spices of Lebanon! Open for one day only at the Leamington Lebanese club, this Village is bound to be a bop between the belly dancers,  Lebanese buffet, and music to keep you bouncing to the beat all night long! Hungry carrouselers won't find any shortage of flavour here- the Lebanese Village's menu offers a variety of Middle Eastern staples that will satisfy your stomach, but leave your tastebuds wanting more. Habibi there or be square.
German Village -Leamington (Rhine Danube) @ 5pm
Leamington Lebanese Club  |  447 ON-77 North, Leamington ON, N8H3V6
Missing out on the new Leamington German Village? That would be the wurst! Just because we're in the Lebanese Club doesn't mean there'll be a shortage of authentic German cultural cuisine- you can enjoy delicious traditional dishes like schnitzel, sausages and German pretzels.  If you can still move after that, stick around to sway and spin to some German dance music! Come by, you're in for a mighty Rhine time.
Whether it be through food, folklore, traditional dress or dance, The Carrousel of the Nations certainly celebrates the cultural diversity of Windsor Essex by showcasing the various communities that call our city home. Having amassed more than 50 local, regional, and provincial awards, Carrousel has provided this region with a one-of-a-kind festival to highlight the right traditions right here in our community.  So take a few hours out of each day over these two weekends and find yourself exploring what each village has to offer and know that once Carrousel is over, you are likely to be just as welcome to return and continue celebrating not only our diversity but the threads that unite our community as well.
Content Continues Below Local Sponsor Message
Content Continues Below Local Sponsor Message
Content Continues Below Local Sponsor Message