Long Weekend Beach Report: One Local Beach Closed
Wednesday June 29th, 2022
Posted at 4:30pm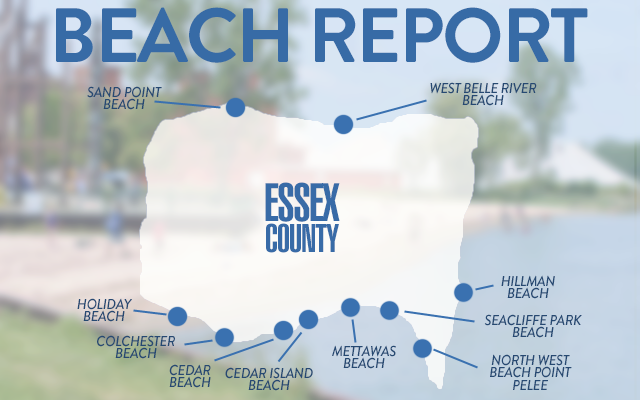 Heading into a hot first weekend of summer vacation, here is a look at the condition of local beaches.
Point Pelee North West Beach is closed this week.
Swimming is not recommended at Belle River Beach, Seacliff Beach, Mettawas Beach, Colchester Beach, and Holiday Beach.
The Health Unit collects beach water samples from the local area beaches every Monday and shares the test results with the community every Wednesday afternoon.