Local Expert Blog: Be A Renegade: How Jeep Uses The Explorer Archetypes
Saturday June 25th, 2022, 10:55am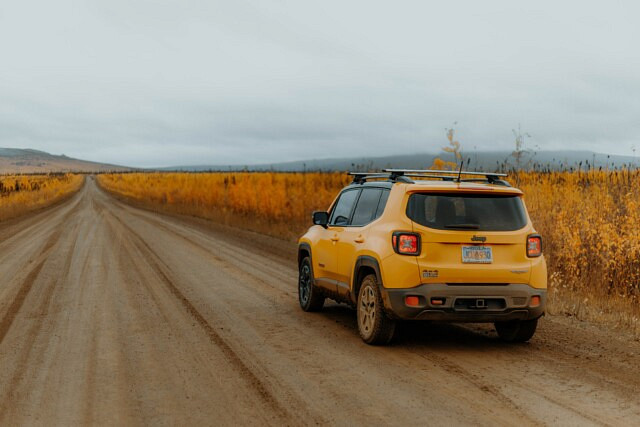 Be a Renegade: How Jeep Uses the Explorer Archetypes
The Explorer
"A tourist follows a trail; a mountaineer finds one."— Reinhold Messner
Freedom. Exploration. Adventure.
The feel of the wind in your hair. The wing of a plane gliding through the clouds. The dirt of a mountain path beneath your feet. Everyone wants to be free. Explorer brands speak to the adventurer in all of us, especially the spirit that wants to discover every corner of the world. Explorers seek out new experiences, push boundaries, and foster independence. They want a life that feels fulfilled and inspired.
Explorers seek meaning in their lives through exploration and discovery. They challenge conformity and choose the undiscovered path. They don't follow the directions already laid out for them as a Hero brand might, but forge their own way. They're pioneers and pilgrims, shooting for the stars and diving into the oceans' depths. Explorers are authentic, self-sufficient, curious, and driven brands that seek to discover all there is to know about the world.
Explorer brands are typically outdoor businesses or ones associated with travel and adventure.
Examples of Explorer brands: NASA, Subaru, Red Bull
Be a Renegade with Jeep
In quintessential Jeep style, the 2015 Jeep Renegade commercial takes viewers on an adventure in the wild to the song "Renegades" by X Ambassadors. The commercial shows people exploring the city and outdoors while driving a Jeep Renegade.
This commercial and the song speak to the Millennial generation who consider adventure as a way of adding meaning to their lives. Like any Explorer, Jeep took an unexpected approach to this campaign. By selecting an original song from an up-and-coming indie-rock band that not many people knew, Jeep took a chance, and it paid off for both Jeep and X Ambassadors. Following the campaign, everyone knew X Ambassadors, singing 'living like we're renegades.'
The lyrics to the song are an Explorer anthem: "Long live the pioneers, rebels and mutineers, go forth and have no fear… ."
The song speaks to the Renegade in us that wants to forge its path. A path that a Jeep Renegade can take you down.
Sponsored story by SKO Communications. To learn more, follow them on Facebook and LinkedIn or visit their website. Or, kick it old school by giving them a call at 519-992-6564.
Content Continues Below Local Sponsor Message
Content Continues Below Local Sponsor Message
Content Continues Below Local Sponsor Message