Black History To Be Honoured At Special Community Fundraiser
Wednesday June 8th, 2022, 2:55pm
Hello time traveller!!
This article is 482 days old.
The information listed below is likely outdated and has been preserved for archival purposes.
Combining great food and unique entertainment, a local museum is planning something special.
Taking place on Saturday June 11th, the Amherstburg Freedom Museum will hold their 11th annual Ribs & Ragtime fundraiser. With food by Car Barn restaurant, music, dancing and other activities, it's set to be an important evening for the organization.
Originally created for a unique purpose, the event also evolved over the years.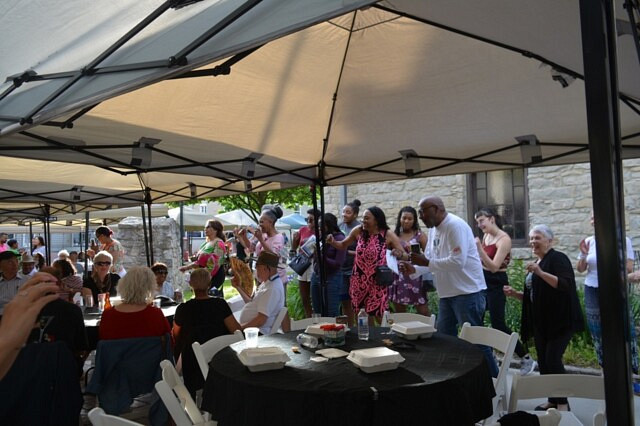 "It was the idea of now retired museum curator Kenn Stanton," said current curator Mary-Katherine Whelan. "He wanted the museum to host signature events in the community with a goal to use Black culture to draw people in and share and celebrate Black history. When the event was first hosted in June of 2010, the event exclusively featured Ragtime music as entertainment and has evolved to feature other types of music and genres."
This has allowed attendance to remain strong. Still a signature event, It's also continued bringing the community together — providing entertainment and food in the process.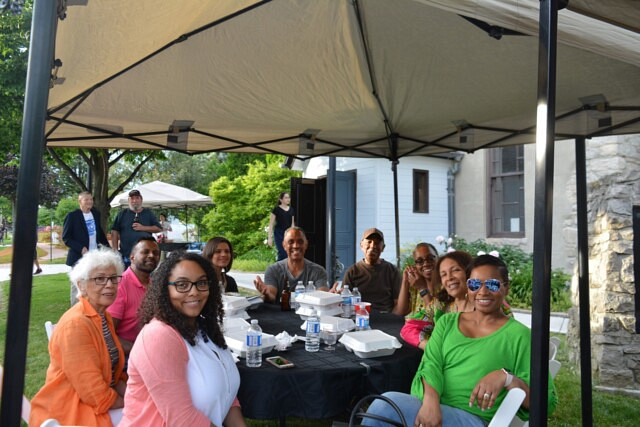 Ensuring things would come together, preparations started early in the year. Securing permits, a caterer, musical entertainment, equipment and volunteers were also needed. Making things easier however, both the caterer and music act have worked with the museum before.
The longest performing female vocalist at the world's oldest Jazz club, Bakers Keyboard Lounge, Renee-King Jackson and her band will play the event. Being a part of past Christmas At The Museum concerts, the jazz and blues vocalist has also appeared at Montrex Jazz Festivals, Sahara Hotel Las Vegas, Carnival Cruse Line International Waters, MGM Grand Casino Detroit and beyond.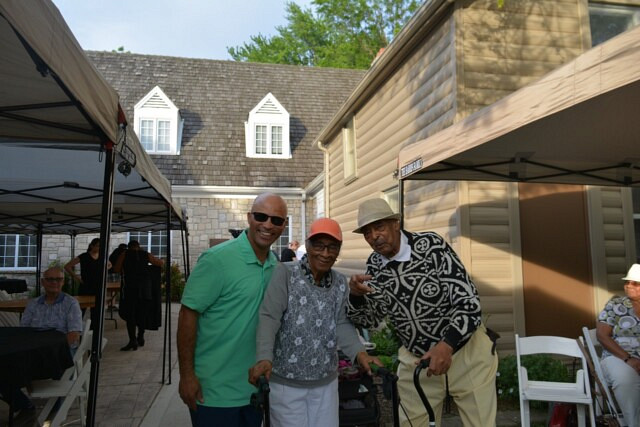 Always including an educational component about black history, the freedom museum will also be open during the event. Visitors are encouraged to check out exhibits and learn more about black history in the area.
Speaking of which, a major event will also be celebrated at Ribs & Ragtime.
"During our annual Ribs and Ragtime Fundraiser, the Museum will continue honouring the No. 2 Construction Battalion in several ways," said Whelan. "Each guest in attendance will receive a replica No. 2 Construction battalion badge as a gift. We also hosted an essay contest for students asking them to write an essay about the No. 2 Construction Battalion and its significance. The winner of the essay contest will be reading a selection from their winning essay at the event."
It's one of many celebrations leading up to the federal government's formal apology to descendants of the battalion in July. Actor and Director Anthony Sherwood made a presentation at the museum in April, which is also available online. A descendant of battalion chaplain Rev. William White, Sherwood took part in the museum's monthly Black History Series to speak about his ancestor and film: Titled Honour Before Glory, it focuses on the battalion.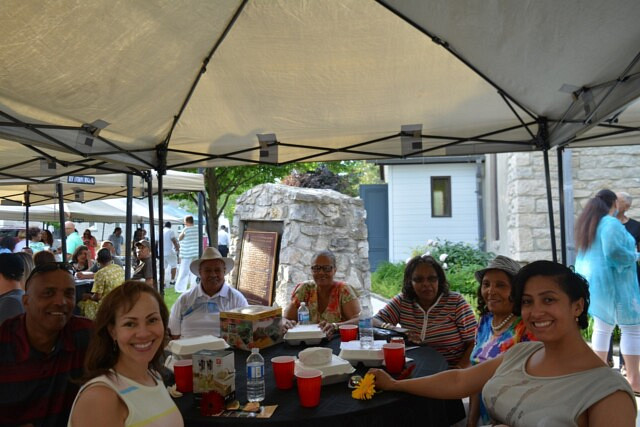 Framed photographs of the no. 2 construction battalion have also been presented to local branches of the Royal Canadian Legion by museum Vice President Barbara Porter, President Monty Logan and staff. This includes branches 594, 255 and 157.
Showing support and representation is something all involved know is important as well.
"Our goal is to have a photo on display in each of the Essex County legions because African Canadian veterans served with honour and sacrificed so much," said Whelan. "There is a long tradition of military service in the Black community which continues today. When a Black veteran enters a Legion Hall there should be representation on the walls of each branch."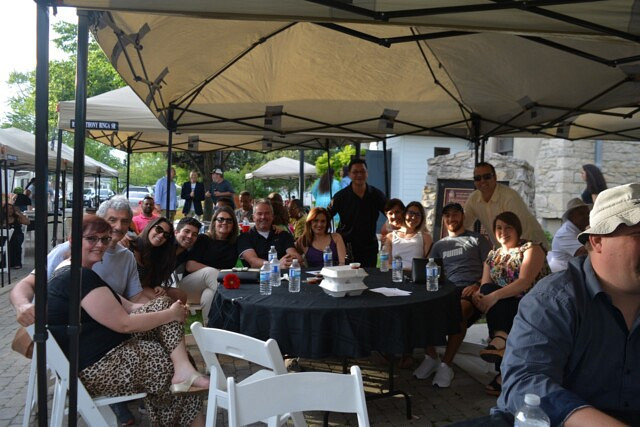 As part of the June 11th event, military artifacts and Sherwood's interview will be shown at the museum. Descendants will also be on hand at the fundraiser to celebrate the important milestone.
"It is incredibly significant," said Whelan. "The federal apology is not only recognizing and shining light on the racism that was experienced. There are also many descendants of the No. 2 Construction Battalion who proudly share stories and honour the contributions of their ancestors."
Beyond food, entertainment and history, another attraction is the annual silent auction. Raising extra funds for the museum, it also provides some added excitement for bidders. A selection of items are offered in a variety of themes and this year's include pet care, reading, history, baking, sports, sweet treats gift baskets and more.
Purses, watches, tour vouchers and lawn decor are also on the auction block. With the ability to bid online until June 11, those who can't attend can take part as well. It's an aspect of Ribs & Ragtime that truly relies on community support and prize donors like Lezlie Harper from Niagara Bound Tours, Toronto Railway Museum, Ruth Bridgen, Marlene Crepp, Eye Smile Dental, Bev Bridgen of James H. Sutton Funeral Home, Cari-Lynn Ristic, Phil Alexander, Dr. Brenda McCurdy, Yolanda Holder, Monty Logan and Shelly Davis.
Group efforts like these are also how the museum continues to thrive.
"This event, like our other signature fundraising events, our Emancipation Celebration Dinner & Dance, Walter Perry Emancipation Golf Classic, and Christmas at The Museum raises funds that support the ongoing operating costs of the museum," said Whelan. "It allows us to continue offering our educational programming to visitors, tour groups and schools groups year-round."
Coming back from pandemic restrictions, the curator also believes it will be a special evening.
"I think this year is going to be a bit more special since we haven't been able to host this event for the last two years," she said. "People are looking to gather at a community event and be together again."
Ribs & Ragtime tickets are $60 each and remain limited. Purchases can be made at the museum, by phone at 519-736-5433 or online. More information about the event can also be found at the previous link or on the museum's website.
It's something Whelan believes people won't want to miss.
"It's a fun event featuring music, great food and fellowship," she said. "What better way to spend an evening than outdoors with fabulous entertainment and a mouth-watering meal featuring Car Barn broaster chicken, ribs, potatoes, coleslaw and salad? It also supports a local Black led organization that has been operating in the community for over 45 years."
Content Continues Below Local Sponsor Message
Content Continues Below Local Sponsor Message
Content Continues Below Local Sponsor Message