Leamington Mill St. Markets Return
Wednesday May 11th, 2022
Posted at 5:46pm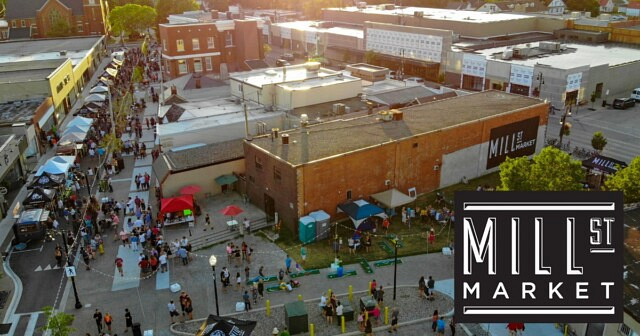 The Mill St. Markets are returning in Leamington.
Held along Mill Street West in Leamington, the Mill St. Market is a one-of-a-kind, family-friendly, free, outdoor street festival featuring delicious street food, handcrafted items, craft beer and cocktails, local wine, musicians and artists.
Mill Street West will be closed, creating a pedestrian-only area in the heart of uptown Leamington. Local vendors will be showcased alongside Leamington businesses with local music provided by The Bank Theatre and art exhibits on display inside the Leamington Arts Centre.
"We are looking forward to the return of the popular Mill St. Markets after a two-year hiatus due to the pandemic," said Mayor Hilda MacDonald. "This family-friendly event is a great way to support local small businesses and provides a safe and welcoming environment for our community to gather."
The Mill St. Markets will be held:
• Friday, June 17th, 2022, from 5pm to 10pm
• Friday, August 19th, 2022, from 5pm to 10pm