Erie Shores Health Foundation Receives $8,234 Donation From Local Kids For Hospice
Sunday May 15th, 2022
Posted at 8:32am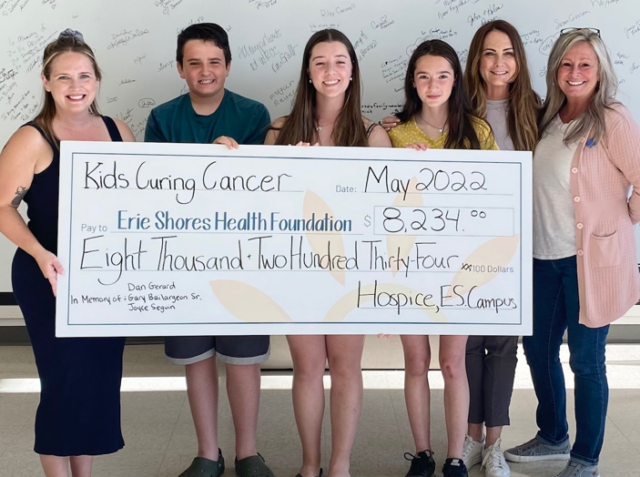 The Erie Shores Health Foundation has received a cheque for $8,234 from a group of local children affectionately dubbed "Kids Curing Cancer."
The group is made up of three siblings, 17-year-old Lauren and 12-year-old twins Ty and Kierstyn. They have been organizing fundraising events since 2014 and have donated over $78,000 towards healthcare-related programs across Windsor-Essex in memory of their grandpa, Dan Gerard.
In 2021 ESHF was notified that KCC selected the Hospice Erie Shores Campus as their next benefactor after several family members had used the facility that year. Through 2021-2022 the group planned multiple fundraisers such as online auctions, cookie kits, selling bracelets, raffle giveaways, and a 'Music for Hospice' event.
The Hospice Erie Shores Campus in Leamington is a ten-bed facility that receives partial government funding and relies heavily on the community's support to provide services of compassionate end-of-life care at no cost to the families.