Double Dose Of Identity Crisis Turns Surreal At Shadowbox Theatre
Thursday April 28th, 2022, 1:59pm
Hello time traveller!!
This article is 525 days old.
The information listed below is likely outdated and has been preserved for archival purposes.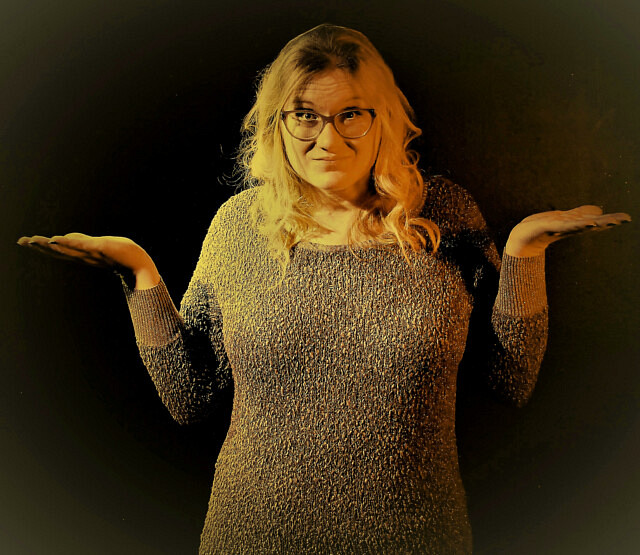 Hosting a double bill, a local theatre company is approaching expectations with a surreal twist.
Having debuted at the Shadowbox Theatre (located at 103b – 1501 Howard Avenue) on Friday April 22, Post Productions is presenting Edele Winnie's Rhinoceros Woman and Squirrel Party. Victoria's at their 2019 Playwriting contest and collaborating on a recent monologue competition, it marks Winnie's first production at Post since her winning play.
Exploring similar themes, each production focuses on different perceptions.
"Both plays answer the question, 'who gets to decide who you are,'" said managing director, Michael K. Potter. "In The Rhinoceros Woman, Ivanka is a tortured soul who's been hiding her face from society since she was 14, but she feels at home in a freak show. In that environment, abnormal is normal. But Dr. Foster can't accept that, so she embarks on a well-intentioned but misguided campaign to free Ivanka from what she sees as exploitation. She believes she gets to decide who Ivanka is, partially because she can't accept herself as she is. This brings them into conflict."
On the other side, Squirrel Party deals with identity and control. Jackie (Emma Truswell) is a journalist who can't get her career going. After being told by her narcissistic boyfriend (Alex Monk)to find real experiences to write about, she joins a protest against the construction of a nuclear power plant.
Meeting full-time environmental activist Nemo (Joey Ouellette,) he soon tells Jackie that she can't be a real person until she lives like him. Despite their different beliefs, the journalist's boyfriend and Nemo both think they should have control over her choices.
Running into such resistance is something Potter thinks many people experience as well.
"This is a theme I believe all of us can relate to in some way," he said. "We've all doubted who we are. We've all bumped up against the difference between how we see ourselves and how others see us or between who we want to be and who others want us to be."
Sticking out despite not winning the 2020 playwriting contest, The Rhinoceros Woman left an impression: Potter and partner Fay Lynn talked about the script for months afterwards. Wanting to produce it with Stephanie Cragg as Dr. Foster and Rebecca Mickle as Ivanka, the group got a chance when Glengarry Glen Ross was pushed to 2023.
With their co-leads selected due to their chemistry in Winnie's Pry It From My Cold Dead Hands, Post soon contacted the playwright. Upon asking for another one act show due to length, the company soon had its double bill.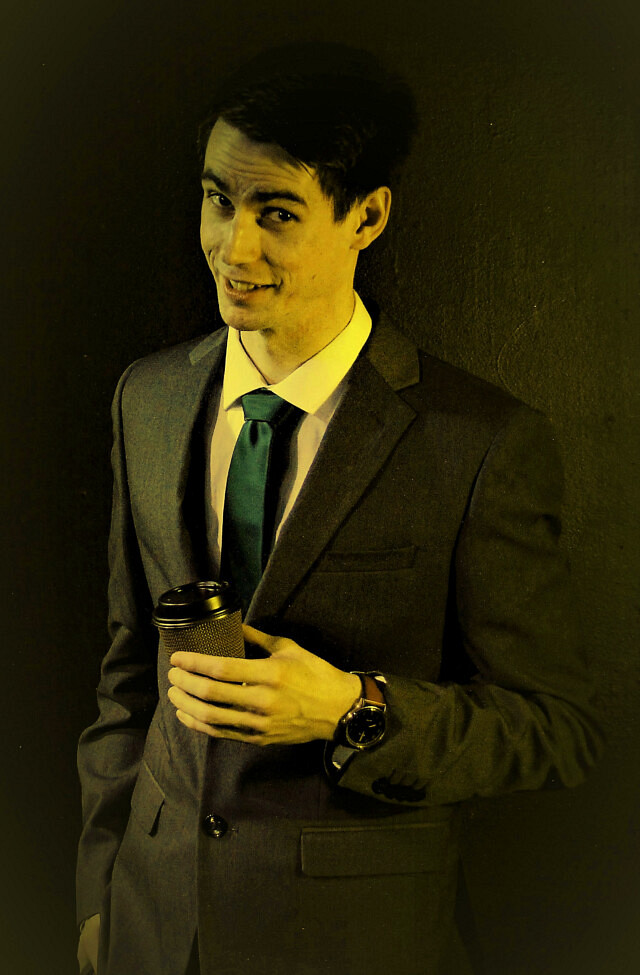 Filling a slot with such short notice, it was also the quickest turn around for a show at the theatre.
"With this double bill we had very little prep time because it was a last-minute replacement for something else," said Potter. "So the pre-production process was unusually short by our standards, about three months. But we ended up with the perfect cast and we're pleased with how it turned out."
Often written as people on the fringes of society, dynamic actors were required to bring Winnie's characters to life. In looking to escape loneliness through connection and usually failing, relationships between them become familiar and bizarre as a result.
This creates roles that take skill to get right. When it comes to Rhinoceros Woman and Squirrel Party however, a mix of past actors from Winnie's plays and newcomers were ready.
"We're grateful to have found this cast, which includes Winnie veterans like [Mickle,] [Cragg,] Greg Girty, and [Ouellette,]" said Potter. "This is in addition to newcomers [Truswell] and [Monk.] They all seem to understand the particular tone of [Winnie's] plays. They also bring a lot of experience and a deep understanding of character (not to mention a ton of energy) to their performances."
It's served the cast well for their performances so far. While some theatre-goers took up to 20 minutes to latch onto The Rhinoceros Woman's tone, they've been invested in both plays. There's also an element of crowd participation in both productions, a first for the group.
Both plays are examples of Post showcasing stories from playwrights for the first time too. Finding the process rewarding, it's something the company will continue doing with their next show.
Though some are more involved than others, each relationship provides a new opportunity as well.
"We've just started rehearsals for our next production Prepared and the playwright, who's based in New York City, has been joining us via Zoom," said Potter. "Already I'd say we've learned a lot from each other and we all seem to be pleased with the relationship that's developing. With [Winnie], well, here's a playwright who simply never ceases to create. Her mind is so active, so packed with ideas, that I feel like she exists on a different plane than I do. It's hard to say where our collaborations with her could lead in the future, except that she and Post are committed to making the Edele Winnie Women's Monologue Competition an annual event."
Remaining performances of The Rhinoceros Woman and Squirrel Party will take place on April 28, 29 and 30. Tickets are $25 and can be purchased on Post Productions' website. Doors open for each show at 7:30 p.m. with a start time of 8 p.m.
As far as why people should see the double bill, Potter puts it bluntly.
"These plays are must-sees for people who enjoy thinking while they laugh," he said. "They're for people who like some salt with their sugar."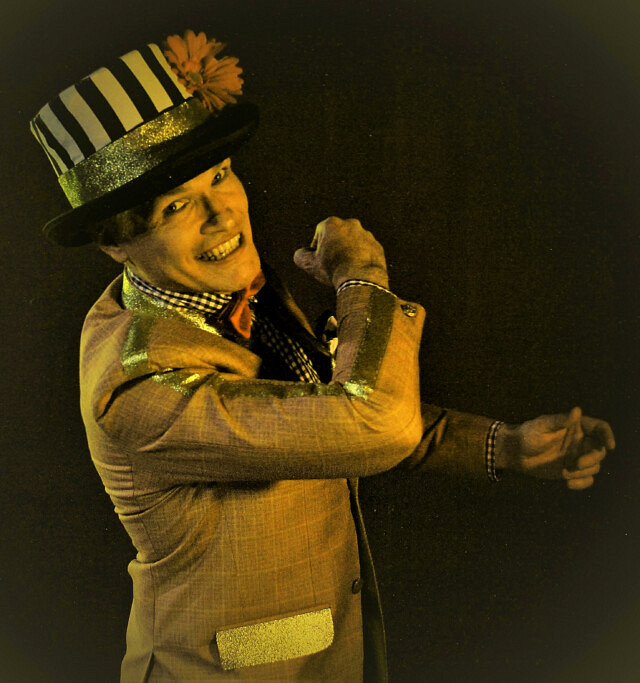 Content Continues Below Local Sponsor Message
Content Continues Below Local Sponsor Message
Content Continues Below Local Sponsor Message