Get Into The Irish Spirit(s) For St. Paddy's Day
Saturday March 12th, 2022, 10:55am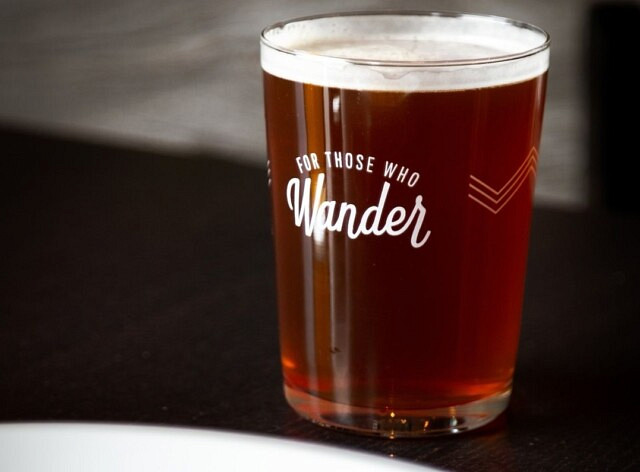 Get Into the Irish Spirit(s) for St. Paddy's Day
St. Patrick's Day is more than just green beer. Our breweries and distilleries are creating flavourful stouts, classic ale's and fine whiskies to tide your taste on March 17th. We've rounded up some great sipping ideas to get into the Irish Spirit(s)!
STOUTS
Toast to the Irish with a Barrel Aged Stout from Kingsville Brewing Co. Deep roast and dark fruit notes dominate this medium bodied stout with oak and vanilla undertones, and a dry cocoa finish.
Embrace the history of St. Patrick's Day in the Historic Town of Amherstburg and enjoy the Thrift Shop Stout. It pours jet black with a tan head. Notes of coffee, chocolate, and caramel. Starts sweet and finishes mildly bitter.
There's always room for dessert! Stop by Banded Goose Brewing Company for the Hunter's Moon #2 Mint Chocolate Stout: a rich, thick mouthfeel accompanies a sharp peppermint bite and a mellow, milk chocolate bitterness. Brewed to be as close to an After Eight as possible.
ALES
The only cranky you should feel on St. Patrick's Day is the Cranky Bastard from Frank Brewery. Brewed with Galaxy hops, rye malt, and fresh ginger, this Rye Pale Ale carries big fruit aroma followed by a distinctive spicy and complex flavor. Available at the brewery and online.
Everyone is Irish on St. Paddy's Day! Sandwich Brewing's Intolerant People & the Dutch is a dark, complex, strong Belgian ale with a delicious blend of malt richness, dark fruit flavours and spicy elements. Rich, smooth and dangerous.
You've got the luck of the Irish in Ford City with the Ford City Cream Ale from Chapter Two Brewing Company. A slightly sweet, grainy flavour with a dry, refreshing finish. The lively carbonation helps to make this beer a crowd favourite.
SPIRITS
https://www.instagram.com/p/CY6pOQ1MvW2/
Start your St. Patrick's Day morning off right with a glass of Coffee Whisky from Wolfhead Distillery (coffee optional). A deep toffee brown colour with a rich aromatic aroma of roasted coffee with milk chocolate and toasted grains. Sweet taste of honey, chocolate, vanilla and nougat against a palette of mild Canadian whisky with a classic dry coffee bean finish.
https://www.instagram.com/p/CZ3PKUus9Sp/
Irish Eyes are always smiling when you're sipping on an Irish Eyes cocktail. All you need is J.P. Wiser's whisky (we like Seven Rebels Canadian Whisky), McGuinness Creme de Menthe and Irish Creme. Shake everything up in a cocktail shaker, pour and enjoy!
Sponsored story by Tourism Windsor Essex. For more details on Tourism Windsor Essex click their website, or visit them on Facebook, Twitter, or Instagram.
Content Continues Below Local Sponsor Message
Content Continues Below Local Sponsor Message
Content Continues Below Local Sponsor Message