Local Expert Blog: Goodbye Hibernation, Hello February Fun!
Saturday February 12th, 2022
Posted at 10:55am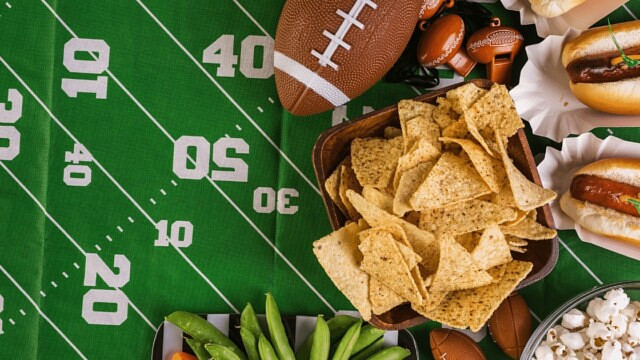 February marks the halfway point of Winter and brings with it some fun reasons to shake off those cold weather blues.  Sure, it might be below zero outside, and yes, the ground might be covered in snow, but that doesn't mean there's no reason to celebrate.  Here are four great reasons to break out of hibernation this month and mix things up a little bit!
1. Cheer on Canada at the Winter Olympics
Get into the Olympic spirit this month as we watch our country fight for Gold in Beijing.  Decorate your house in our country's colours or some festive Canada flags or red wind dancers.  Whip up some yummy, themed snacks or add some red & white gear to your wardrobe.  Choosing a favourite sport or athlete to follow gives us something to look forward to and adds a little extra excitement to our day.  Go Canada Go!
2. Superbowl Sunday Funday
This year's game takes place Sunday, February 13th, with a matchup between the Cincinnati Bengals and the Los Angeles Rams.  Even if football isn't your thing, it's hard to pass up a day where the food is almost as important, if not more important, than the game itself!  Think nachos and popcorn, hot dips and cold drinks.  Planning a garage gathering to catch the big game but don't want people coming in to use the washroom?  Don't forget to add a portable toilet rental to your list and keep guests comfy (and out of your house).
3. Celebrate the Ones You Love
Valentine's Day is the perfect excuse to spread a little love and show those around you just how special they really are.  Spoil your special someone and support one of our awesome local restaurants that have been hit so hard during the pandemic.  Enjoy a romantic night out, or order in if staying cozy is more your taste.  Don't forget to get the kiddos involved and plan a fun, family-friendly Valentine's Day celebration complete with games, snacks, and arts & crafts.  If you plan to keep it to household members only or hope to invite a few friends, kicking it up a notch with some pink cotton candy will be sure to please!
4. Family Day Fun
Family Day is a fun way to round out the month of love by spending good quality time with our families!  Go for an outdoor skate or play a little pond hockey.  Go for a wintery walk, explore a new hiking trail, or break out the toboggans if the snow is still around.  There are so many great ways to celebrate Family Day safely!  Follow up the outdoor fun with warm drinks, yummy food and a family game night.  Who doesn't love good old fashioned board games or mix it up a bit with a round of "giant Jenga."  No matter how you choose to spend your day, be sure to spend it with the people you love!
Sponsored story by Festival Tent. Visit their Facebook, LinkedIn or website. Reach them by phone at 800-873-3977.