Five Black Owned Restaurants To Dine At During Black History Month
Saturday February 19th, 2022, 10:55am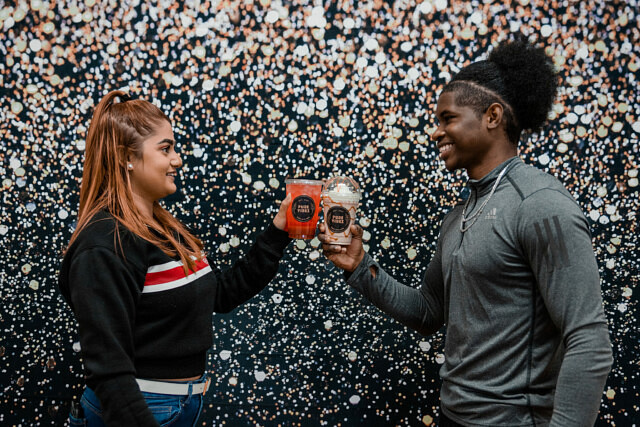 5 Local Black-Owned Dining Options
Windsor Essex is steeped in Black History and proud of the role the area played in the Underground Railroad Movement. This month we're highlighting 5 Local Black-Owned Dining Options with an array of delicious cuisine options from spicy jerk chicken to health-focused smoothies.
Get inspired with the options below or click visitwindsoressex.com/blackhistory for more options.
Located in the heart of downtown Windsor serving authentic Caribbean and Canadian Cuisine including Jerk Chicken, curry goat and more! Dine-in and takeout options.
SUYA Grille are proud to offer the highest quality, Afro-Cajun Fusion cuisine. To ensure the highest level of quality and convenience, they offer safe and efficient delivery and take out options.  With over 10 years of culinary experience, every meal they serve is sure to satisfy.
Pure Vibez brings nutritious smoothies, energy boosting tea bombs, ice coffee, and more to help get you through your busy day, with amazing customer service and an uplifting atmosphere it's easy to say WE ARE PURE VIBEZ
World Marathon Ethiopian Restaurant is a combination of pungent and warm spices from all over Ethiopia which are delicately blended to create the meals.  Each dish has its own distinctive flavor and aroma thanks to the fresh spices that are prepared every day.  The blending and preparation of fresh spices is a centuries-old, rigorous craft indispensable to Ethiopian culture.
Zuleeats specializes in traditional Ghanian savoury meat pies, but don't let the name fool you! Filling options for pies include vegan and vegetarian, as well as beef and chicken. Each filling has a unique blend of mouth-watering seasoning and is enveloped in a flaky golden brown pastry. Chef Zule is happy to accommodate any dietary restrictions including gluten free.
Honour Black History Month by visiting some locally owned businesses, or taking a look into our past. To learn about the unique history of Windsor Essex, upcoming events and view our section of black owned businesses and artists click visitwindsoressex.com/black-history.
Sponsored story by Tourism Windsor Essex. For more details on Tourism Windsor Essex click their website, or visit them on Facebook, Twitter, or Instagram.
Content Continues Below Local Sponsor Message
Content Continues Below Local Sponsor Message
Content Continues Below Local Sponsor Message