Shop Small Saturday Guide: 4 Only Locally Sourced #YQG Stores
Saturday November 27th, 2021
Posted at 10:55am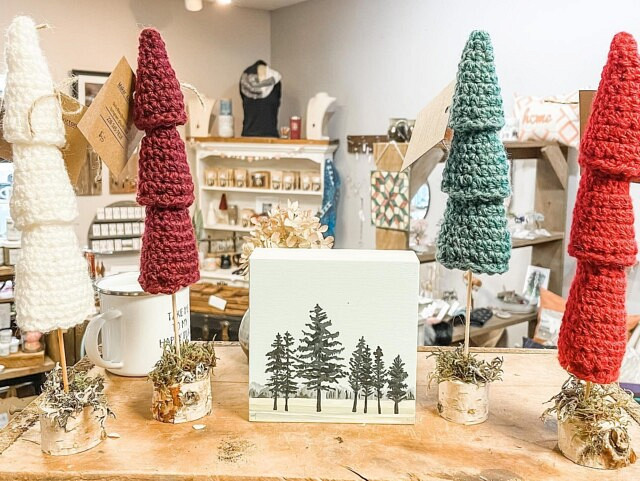 Whether you are trying to find that perfect gift for someone special or hunting for a unique Secret Santa gift, we are sure you'll find something great at one of our Windsor Essex small businesses.  At a small business you're not just a number – you are a supporter that makes a difference!
5 Ways to bring holiday joy to small businesses
Small independent businesses are the driving force in our local economy and contribute immensely to the vibrancy of our neighbourhoods. We all play a part in their survival, especially during challenging economic times. Here are a few ways you can support small businesses in your community during the holiday season and beyond.
Spread the word. Let others know about your favourite businesses by leaving a positive review or testimonial on their website, or like and share their content on social media. Word of mouth referrals are a great way to drum up support for small businesses.
Commit to purchasing gifts locally. Attend local artisan fairs, shop at main street businesses or on their e-commerce websites. Not sure what to buy someone? Purchasing a gift card is a great way to ensure your loved ones can pick out a unique local product.
Reach out. Connect with local independent businesses by subscribing to businesses' social media, emails and newsletters. Keeping abreast of sales and new product offerings means you're more likely to shop at those businesses.
Order catering or takeout. Let someone else cook for your holiday celebrations.  Ordering takeout from your favourite local restaurant or caterer is a great way to continue supporting food and beverage businesses. Third party delivery apps provide convenience but often charge high fees to restaurants, so consider ordering direct from the restaurant if you can.
Discover unique experiences. Many businesses offer workshops and classes such as creative art studios, music lessons, cooking and nutrition lessons, fitness classes, and more. Participating in events and workshops helps you stay connected to these businesses and build a community around their services.
On Small Business Saturday, November 27th, shop local and support the small businesses in your community this holiday season.  Visit these four unique retail locations listed below and get access to numerous and diverse locally sourced artisans and makers in store.
55 Maiden Lane W
Windsor, ON
whiskeyjackboutique.com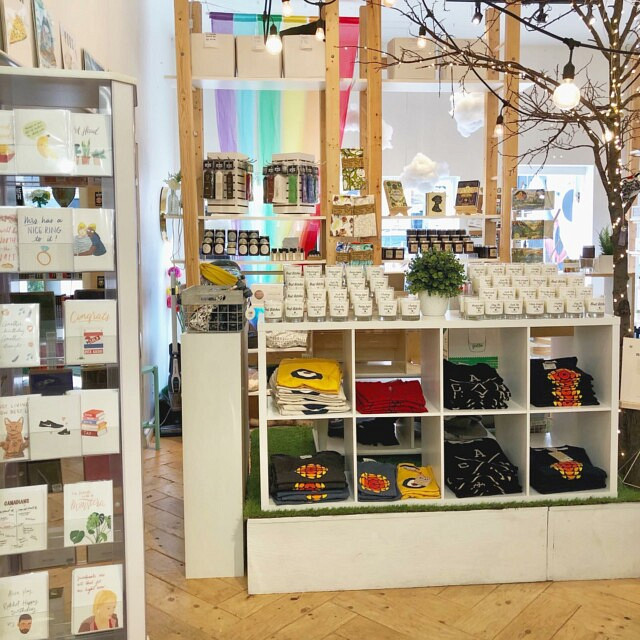 Whiskeyjack is a locally owned boutique shop in downtown Windsor Ontario that carries a thoughtfully-curated collection of 100% Canadian-made products from all over the country.
Features: 14 Windsor Essex makers or artisans and another 80+ Canadian makers and brands
Unique gifts exclusive to Whiskeyjack Boutique: Peace By Chocolate holiday boxes ($14), Studiostone Creative soapstone carvings ($32+), Mini Tipi Indigenous-made blankets ($125)
NANCY JOHN'S GALLERY & FRAMING 
4755 Wyandotte St E 
Windsor ON 
nancyjohns.com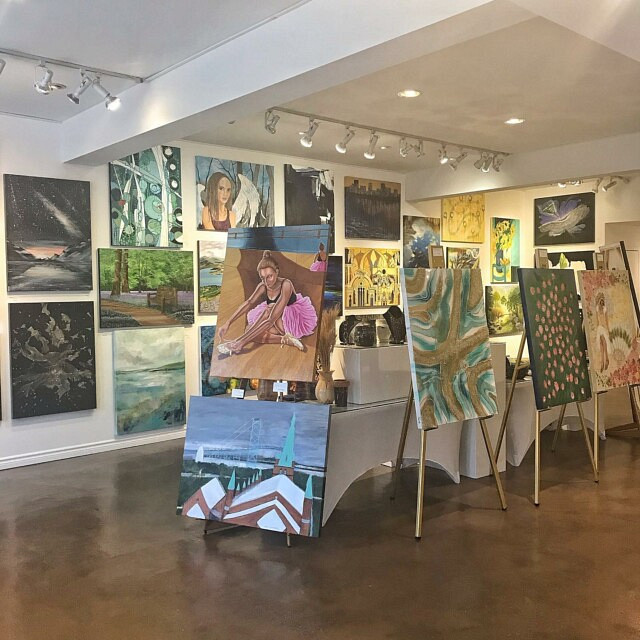 Featuring over 30 local artists, Nancy Johns Gallery represents original works that are available to purchase or rent.
Features: 36+ Windsor Essex makers or artisans
Unique gifts exclusive to Nancy Johns Gallery & Framing: Nancy Johns original art ($25+), Michelle Grenier statement jewelry ($50+), Joe Symchyshyn photography ($75+)
548 Chilver Rd.
Windsor, ON
IG: @urbanartmarket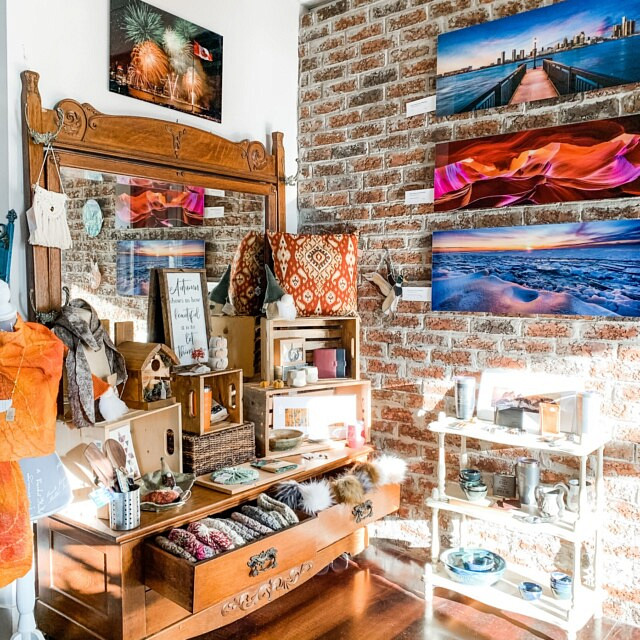 Over 30 local artists and makers from Windsor Essex county who showcase their products in an upscale boutique gift shop. If someone is looking for 100% locally made, Urban Art Market is it. From pottery, knitwear, greeting cards to jewellery.
Features: 43+ Windsor Essex makers or artisans
Unique gifts exclusive to Urban Art Market: Blue Bird Cork Co mens wallet ($45), Livi + Jean Jewelry polymer clay earrings ($16+), The Melt Market initial crayons ($2.50 per letter)
140 Richmond St.
Amherstburg, ON
gibsonartgallery.com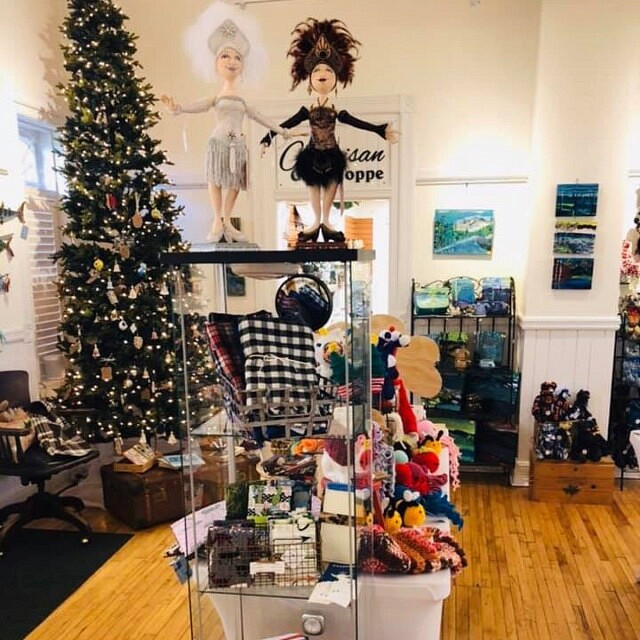 The Gibson Gallery Gift Shoppe features local artisans, many fan favourites at Art by the River. This heritage building also acts as a vital center for the visual arts, offering art and craft lessons, an artist guild and three needle art guilds.
Features: 50+ Windsor Essex makers or artisans
Unique gifts exclusive to Gibson Gallery: Lump Of Clay large raku clay jar ($150),  B's Goods reindeer sculpture ($18)
Locally produced – given with love! That's what happens when you give a locally made & bought gift during the holidays. You're giving something unique – something original – and support local business, and helping build up entrepreneurs and keeping dollars in our own community!  For even more small business ideas, check out our Small Business Centre Recommends List for 55 amazing small, local shops!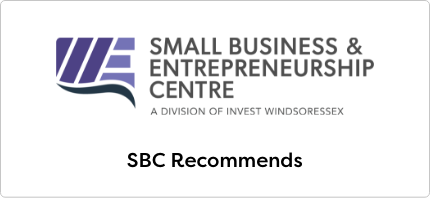 Our 2021 Holiday Gift Guide is full of great ideas for everyone on your list so if you are shopping local this year, this will be your go-to guide!
Sponsored story by Tourism Windsor Essex. For more details on Tourism Windsor Essex click their website, or visit them on Facebook, Twitter, or Instagram.