Insiders Blogs: A Windsor Graffiti Tour
Saturday October 16th, 2021, 10:55am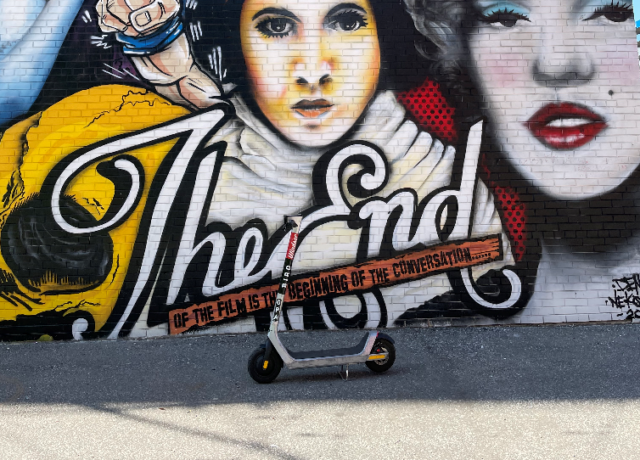 Original blog by Sanja S | October 2021
It's taken a lot of planning and cancelling to finally set a date with my best friend. Between families, work, exhaustion – repeat, repeat, repeat, we finally found a day where we could spend the day together and enjoy the city, we both grew up in, within a new perspective. For someone that has travelled the world, lived, and worked abroad, it's taken a pandemic to make me slow down and really get to see what this wonderful county has to offer us, right in our own backyard.
But First Coffee…
Our tour started off in the morning with a coffee at the wonderful Café Amor and Art on Ottawa street.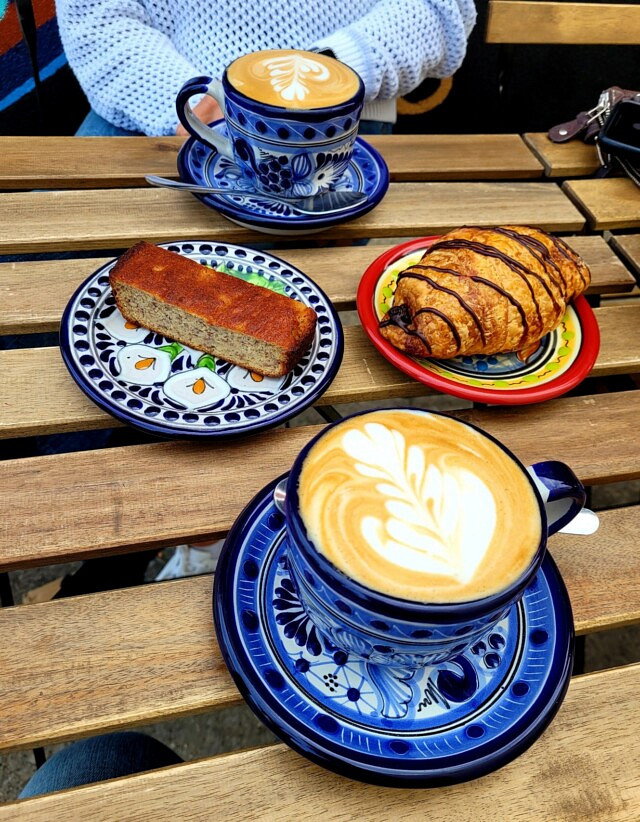 I discovered this great little family run café in the beginning of the first wave of the pandemic when we were in lockdown. It's a great little treat for me, as I spent a year living in Mexico City and it really reminded me of a little café, I used to frequent on the weekends in Coyoacán (home of Frida Kahlo).
The new mural addition on the side of the café adds even more to that element of Mexico that I miss – public murals. Also, great little gifts inside of books, pottery, and artisan jewelry as well as a new rotating monthly feature wall of local artists selling displaying and selling their artwork. This is one of the best additions to the ever-growing community of Ottawa Street businesses.
Time to scoot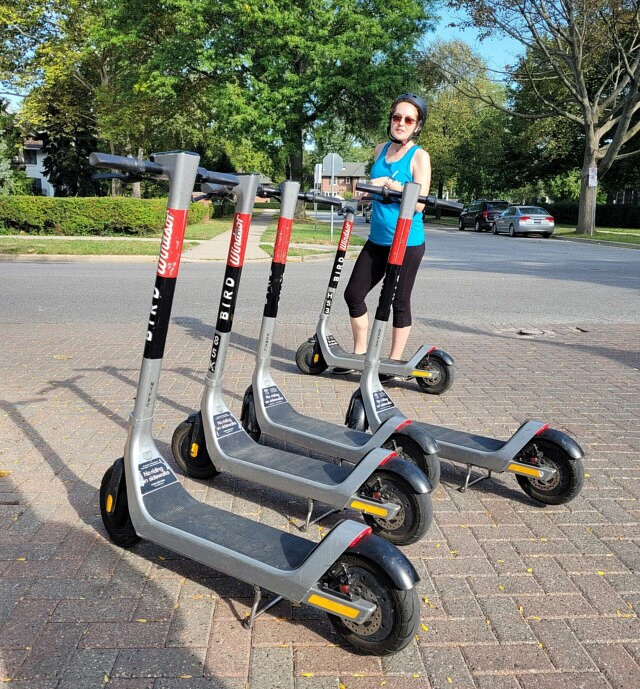 Upon finishing our pastries and coffee at Amor, we headed to Willistead Park to join our group on the Windsor Graffiti Scooter Tour by Windsor Eats.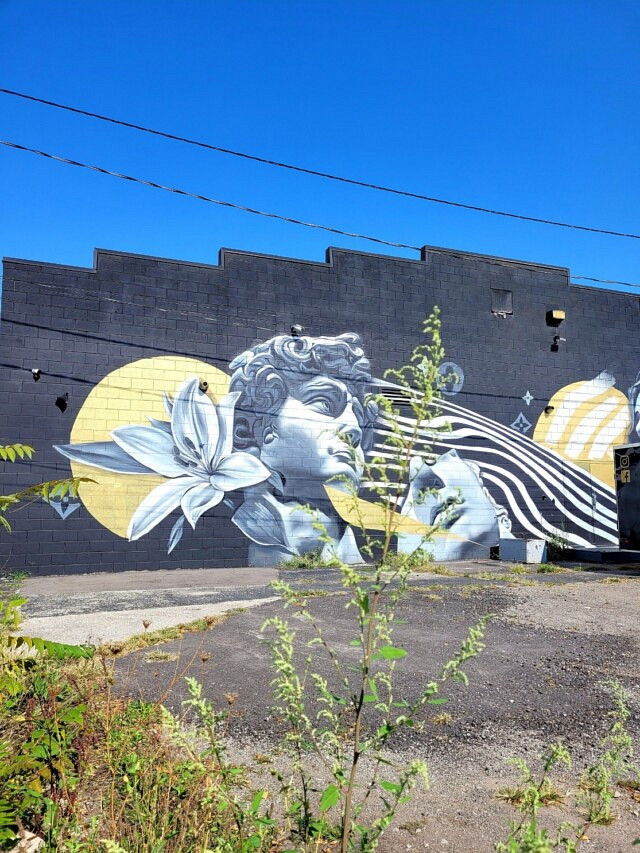 This amazing 12km tour of city's murals (over 20 covered on tour) highlights so many of the older and new murals that are starting to transform our city neighbourhoods – from Via Italia to Downtown Windsor and across neighbourhoods like Walkerville and Ford City.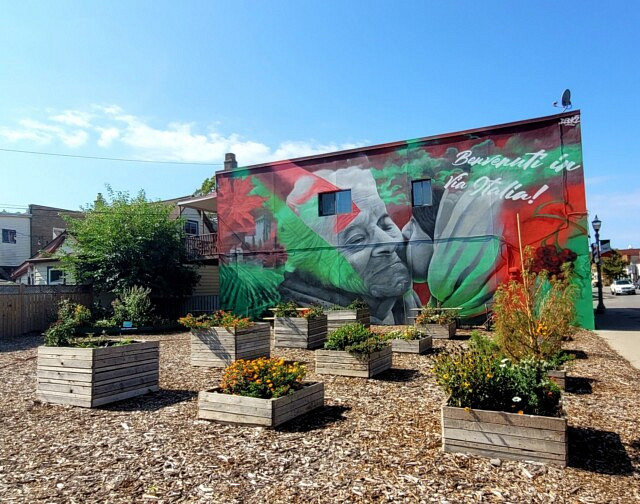 Our tour guide, Gillian, was phenomenal in her knowledge of local history (some historic murals on the route) as well as her art history! Not surprising from a history major and teacher – coming from a Visual Arts teacher, this was so appreciated! Gillian made so many historical connections to the evolution of murals to the local artists' connection to art history influences within their own work.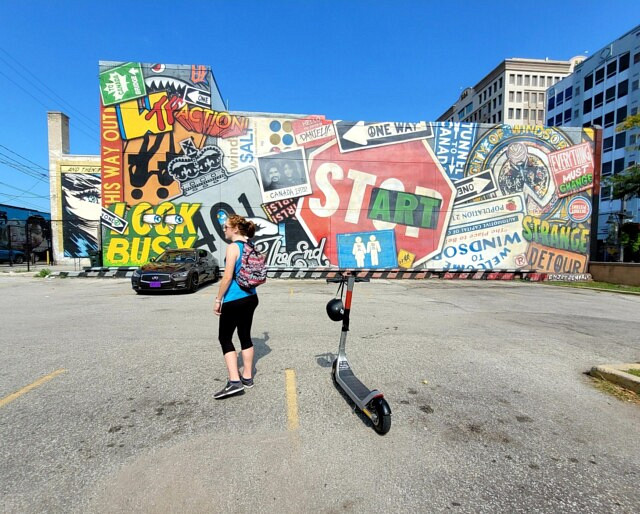 Dine & Discover – Walkerville & Ford City
So much info to take it and talk about after on our next stop at…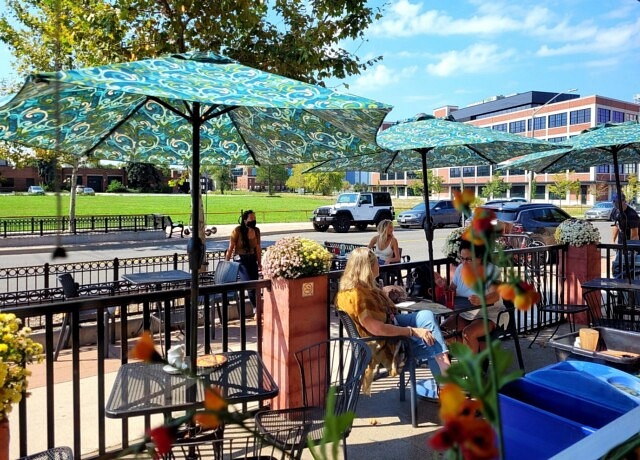 …the legendary Taloola Cafe! We were happy to hit up our local neighbourhood breakfast and lunch go-to (although dinner is also an option here) for some much-needed sustenance after this lengthy scooter tour. The change of ownership of this Walkerville institution (during the pandemic) has been seamless, with the legendary café still offering all the staples with a few exciting additions.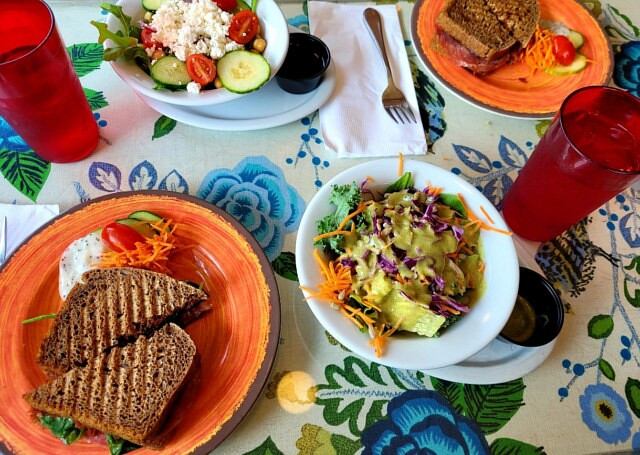 I opted for my usual Roberto Panini on rye & and Bluenana smoothie. The extensive menu offers many vegetarian and vegan options for people seeking that option. It was one busy day in there, as the Walkerville pop-up artisan market was happening on Wyandotte this gorgeous autumn Saturday. Taloola still holds the same coziness and comfort it started with. As good art school friend and former local Windsorite artist/curator/gallery owner, Sarah Beveridge, mentioned a few years ago, sitting in the café: "Taloola is like a warm hug." We're so glad its legacy continues.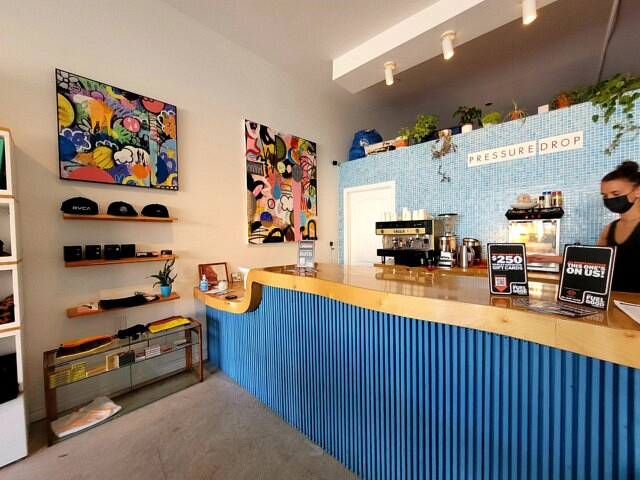 We decided to venture over to Drouillard Road, "Ford City", to check out the events happening on that street as well. Buzzing neighbourhoods all over Windsor this day – so great to experience! Pressure Drop Shop/Café/Bar was our first stop to enjoy one of their many beers featured in their Bottle Shop.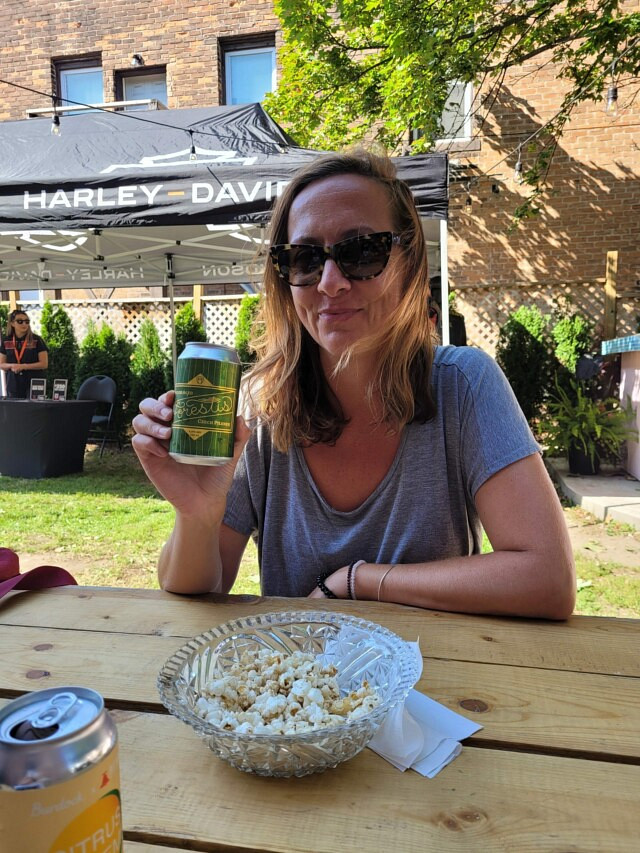 We grabbed a seat in their patio garden. We enjoyed this multi-disciplinary place, a bottle shop, men's and women's ware, accessories, records, cassettes, book, magazine, and other accessories. They also rent out the shop and patio/garden for special events from weddings, birthdays to corporate functions and even funerals and cult rituals! (according to their site)
Another great initiative that Pressure Drop brought to the community was the Covid 19 online photo contest. It intrigued me so much, as I was already taking photos along that line and decided to enter and entered my photography class!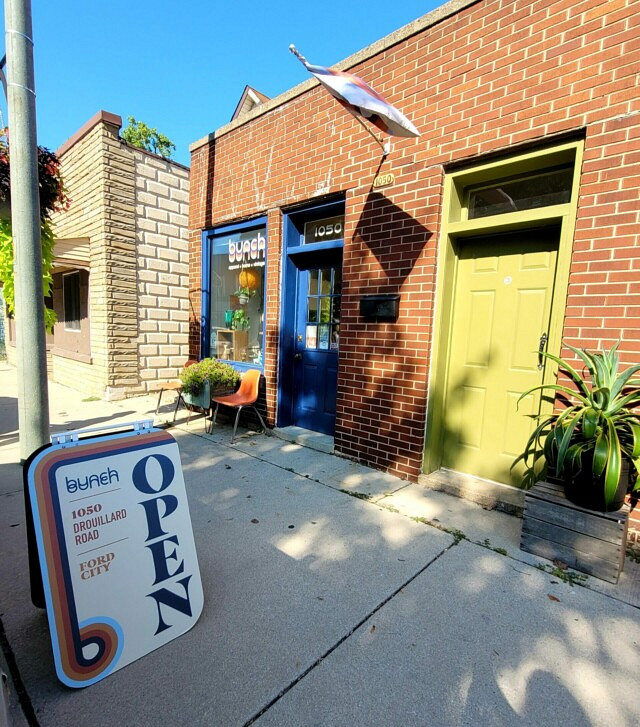 After we soaked in some beautiful late summer weather (and before heading to check out the Heimat Biergarten down the street for yet another beverage and pretzel) we decided to venture over to a new uniquely curated gift shop called Bunch that carries such wares such as: threads, paper, vintage, plant stuff & other stuff, according to their website.  It's such a small in intimate spot but it packs a punch with the unique and many a times amusing gift selection.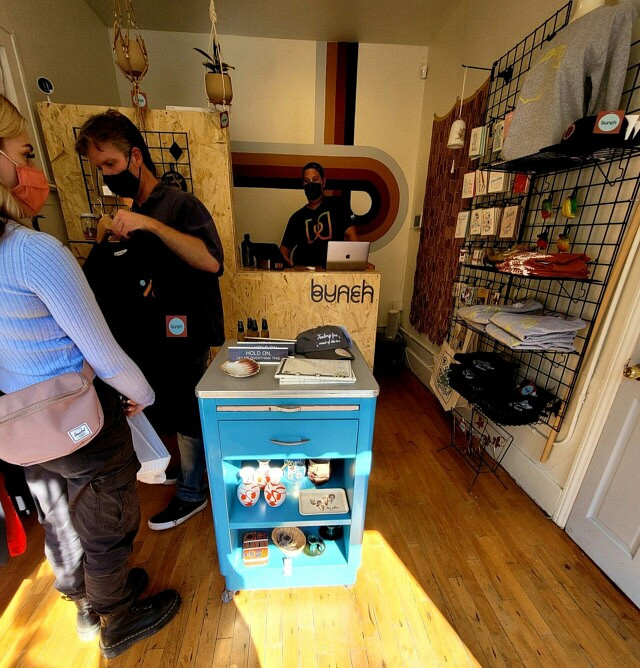 Within vintage stuff, you can shop for vintage pins, beaded plant hangers, pottery from vases to salt and pepper shakers. A section of letter press cards offers a great selection of unique greeting cards. I used to pick a lot of this stuff up in Cass Corridor in Detroit, pre-pandemic, and it's great to know a lot of our unique gift shops in town now offer such a great selection to help us keep it local!  As her website describes the shop: Specializing in relaxed non-binary apparel, small batch home goods, gifts, and vintage home décor. I especially loved the Sad Songs Crop Tee by Stay Home Club line and keep thinking that I need to go back to get it before she sells out!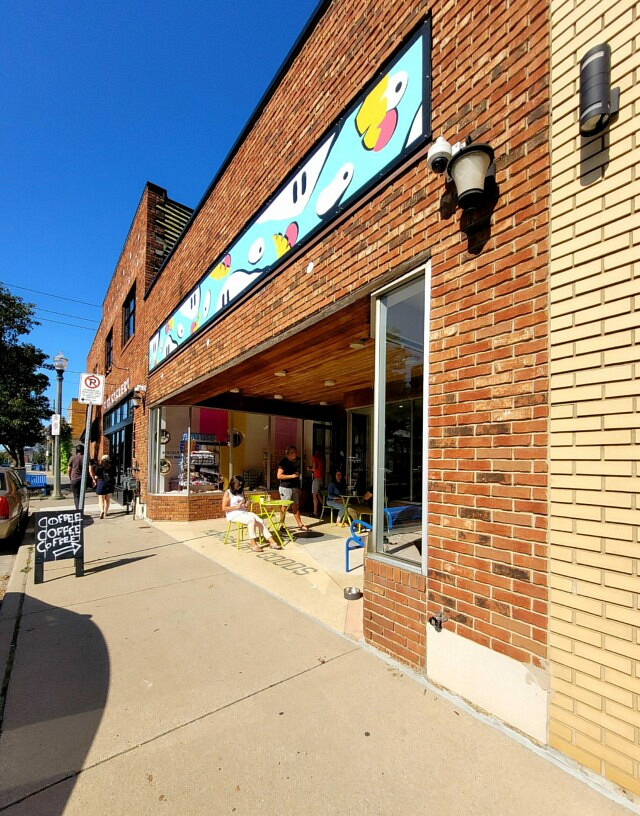 We made it in time to Chance Coffee, next door, as they were closing their doors on their first day of their grand opening in Ford City. We opted to try some refreshing beverages chai latte and iced tea mixes rather than their famous roasted coffee.
We then headed down the street at the other end of Drouillard (and Seminole) to check out Wolf and Rebel. It's so exciting to finally have some unique gift shops in this town to offer great selection for interesting and unique gifts.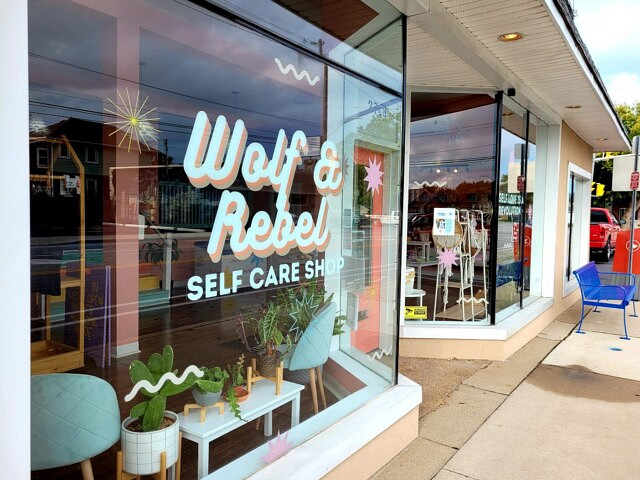 Along the same line as Bunch, the owner has curated a store with unique and quirky gifts, yet many of course, practical, useful and above all memorable. I'm always the person that sees something that reminds them of someone and picks it up. (but usually forget your birthday gift!) This is the perfect place to cater to everyone in your family, including hard to buy men with a line of men's care products from Rockwell Razors Quality Men's Goods and traveling colognes by Duke Canon in great little decorative tins.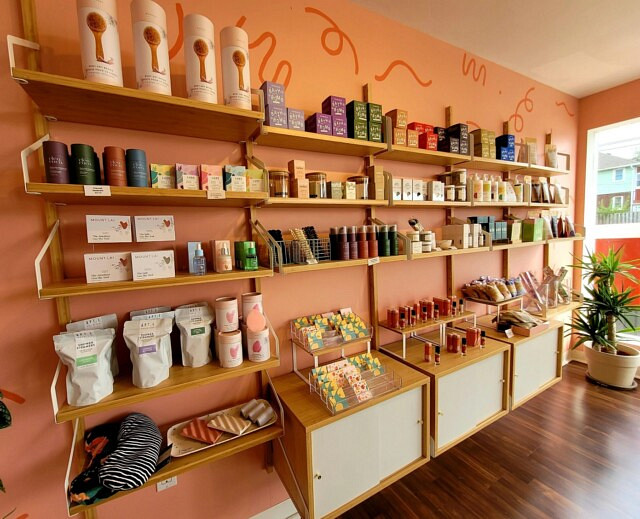 And if you need gifts for your pets make sure to hit up all their doggie treats on a display. I was also happy to see my fave, as of late gift to give, mugs by friend and local small batch ceramicist Amy Farkas, with the cool lightning bolt motif.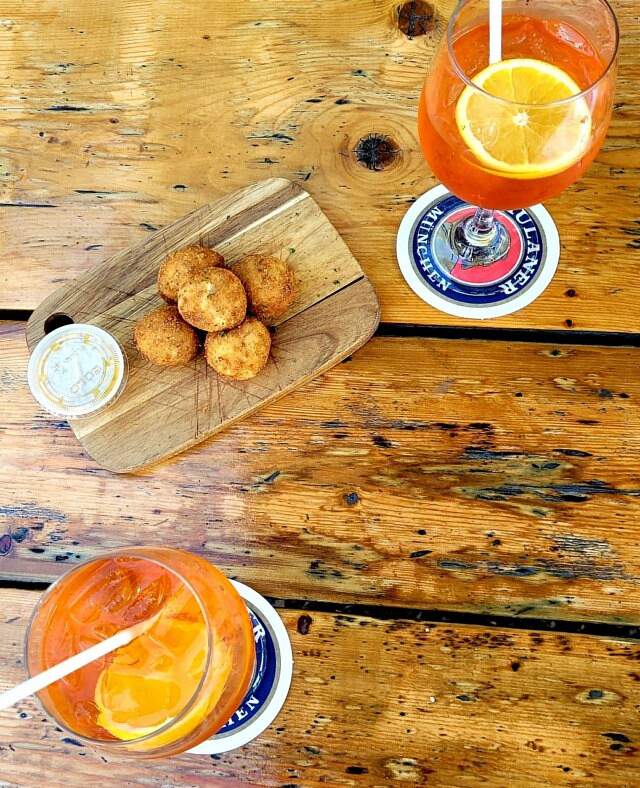 The Heimat Biergarten was all that and more… Again, it reminded me of time spent in Germany visiting friends and family, lounging in local biergartens. Here we refreshed with some great beer selections and tried their touted Munich style pretzels and had to try the sauerkraut balls. Too many German delicacies to try in one short stop and we will be back before the garden closes in October. Ryan was the utmost server and helped us in our selections.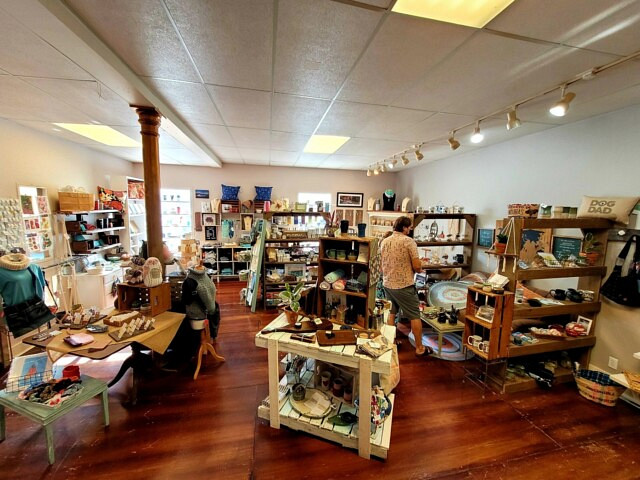 Before we hit our destination for dinner, Grand Cantina, we decided to wander back into Walkerville and see some of the vendors at the pop-up market but wanted to get more gift ideas at the Walkerville Urban Market.
This Walkerville staple has been around for some time now, before the little shops in Ford City opened, and it's always been a first go-to for me, especially in for their knitted slipper booties – for adults and kids. I'm such a sucker for stationary, trying to pick up cards for people when I see them, rather than wait for their birthdays and such. The "We'll Always Have Windsor" pizza card was a favourite. There's nothing more than I love promoting to friends, all over the world, is the hidden gem of Windsor pizza. We're so lucky! And I really love the line of Simon Steeps – Tea for Life, line. Such great selections of teas and again, also great gift ideas.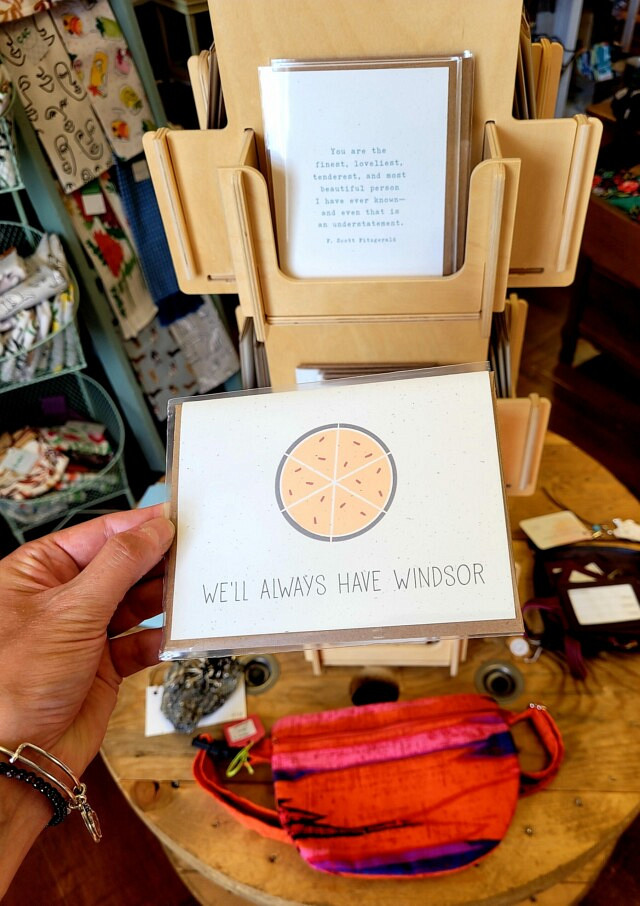 Even though it was a BFF day, we ended up on a family note, with my BFF's daughters joining us for dinner. Their first time at The Grand Cantina. One of my favourite locations for the BEST margaritas in town.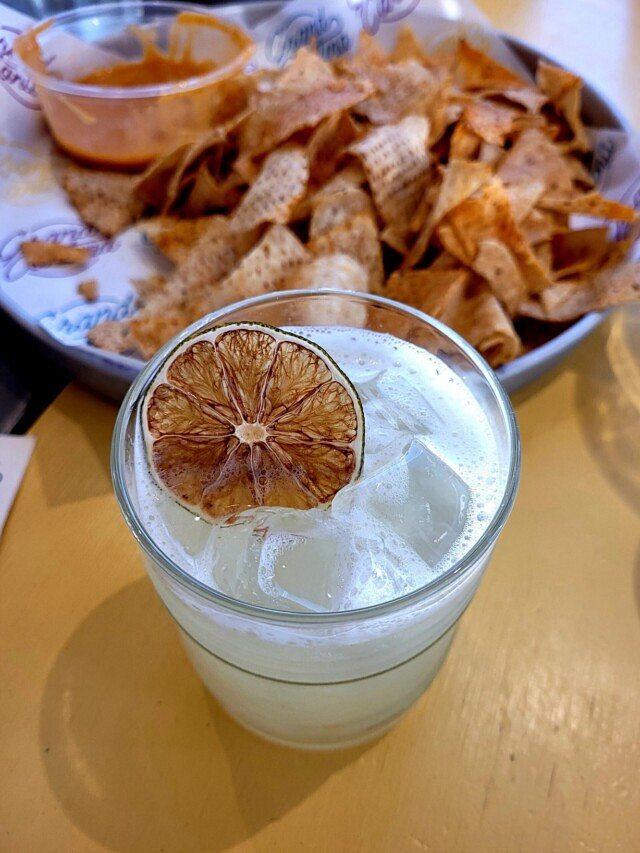 Jen was such a great server in helping the girls try some new dishes. I've been there many times before, but always stick to some of my favourite taco selections.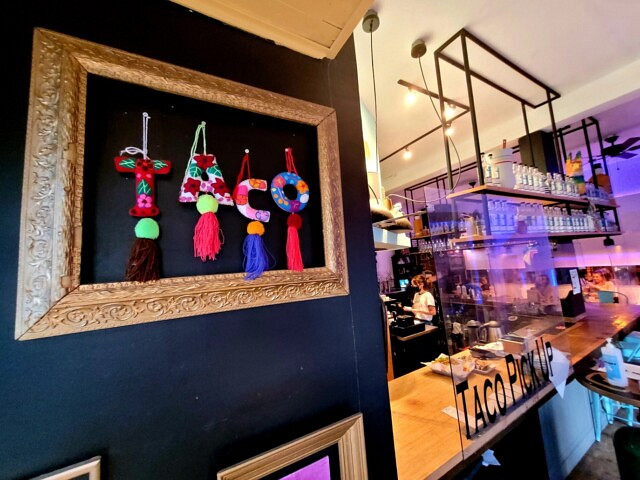 Again, having lived in Mexico, I'm a stickler for authenticity and this is delivered on all levels at the Cantina. My favourite display is of the milagro wall – something I started collecting while living there. It really feels like the small, intimate restaurants you encounter in Colonia Roma, in Mexico City. I'm so glad there is that option here now (besides taking a county drive to Leamington to hit up Tacos Tony and Cancunsito)!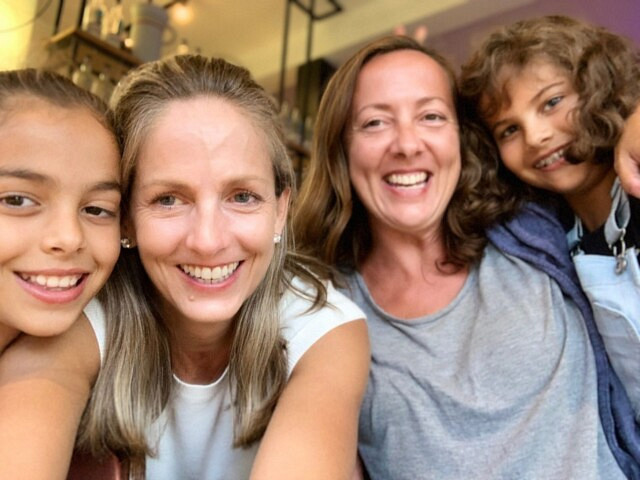 With the recent announcement of the US border opening soon to Canadians, I'm almost reticent to travel over just yet as I've discovered so much of what Windsor Essex has to offer during these past 19 months. Sometimes it takes the world slowing down a bit, to make you realize what is in front of you.  So get out there and explore all that our region has to offer – from food & drink, to shopping, scooting and taking in all the art and culture around us.
Sponsored story by Tourism Windsor Essex. For more details on Tourism Windsor Essex click their website, or visit them on Facebook, Twitter, or Instagram.
Content Continues Below Local Sponsor Message
Content Continues Below Local Sponsor Message
Content Continues Below Local Sponsor Message